Lesson Objectives:
- The importance of water
- Benefits of water
- Water in the developing world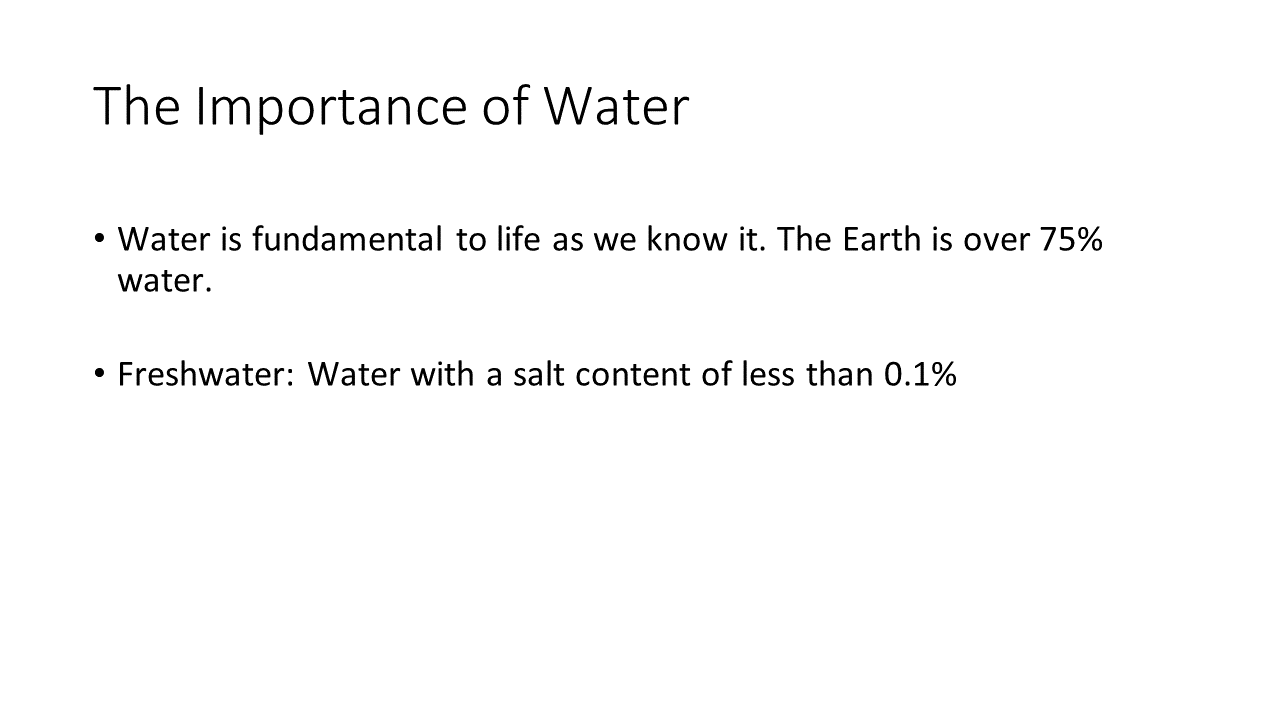 Water is fundamental to life as we know it. The Earth is over 75% water.

Freshwater is water with a salt content of less than 0.1%. Freshwater is the water on which terrestrial bio, ecosystems and human beings depend. Freshwater is essential for safe drinking water supplies. It is also vital for land ecosystems and modulates the climate through evaporation.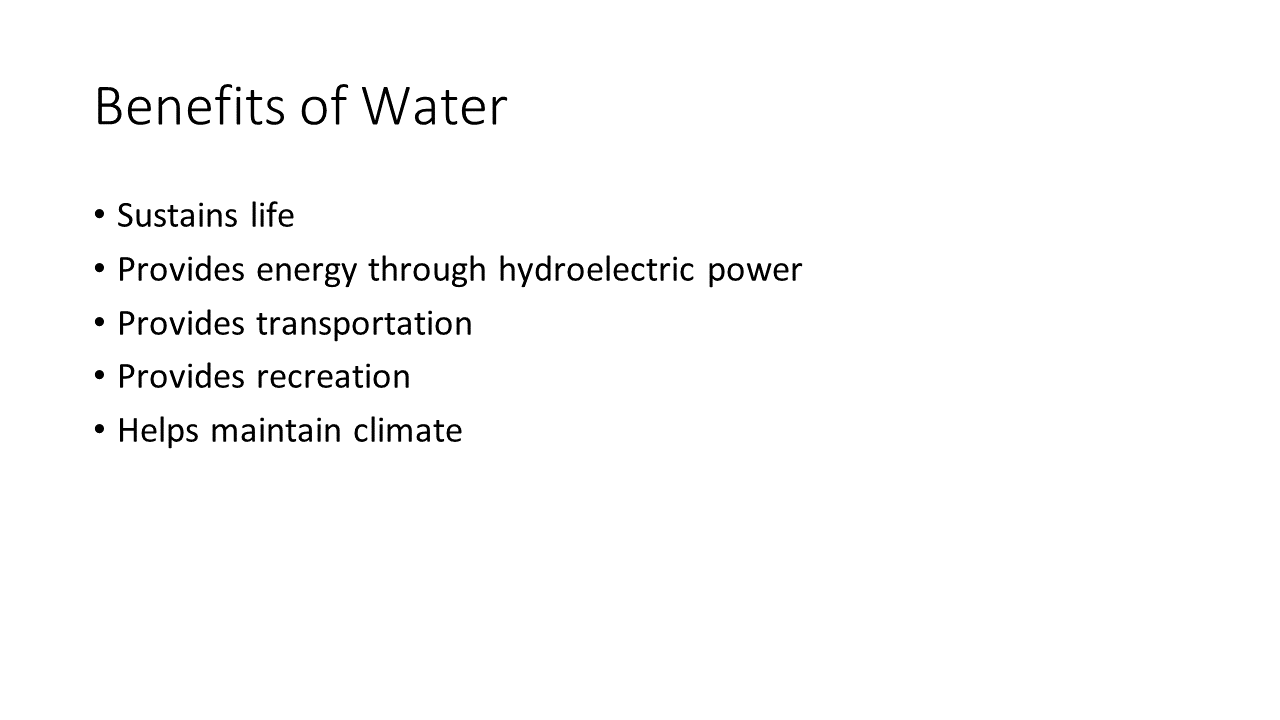 Water has many benefits. Water sustains life for all living organisms and ecosystems. Water provides energy through hydroelectric power. Water provides transportation. Water provides recreation opportunities. Water helps maintain climate.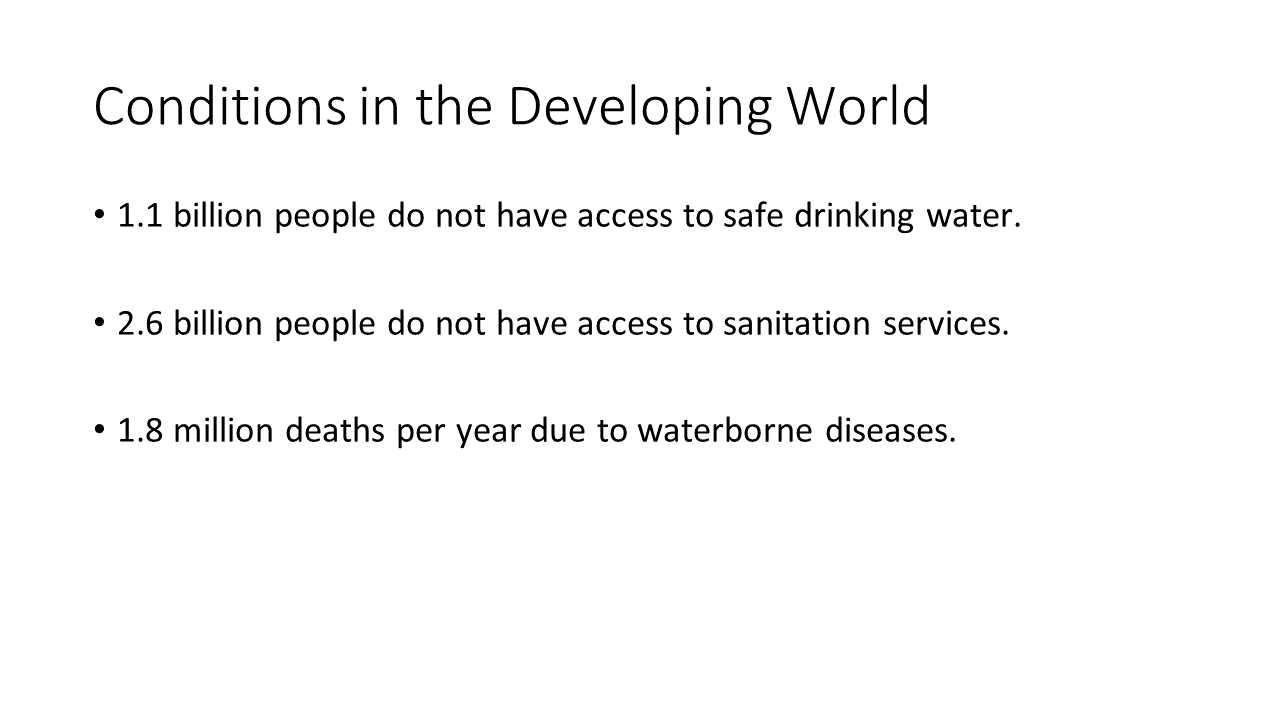 Water is not plentiful or accessible to many people in the developing world. 1.1 billion people do not have access to safe drinking water. 2.6 billion people do not have access to sanitation services. 1.8 million deaths per year are due to waterborne diseases.

Improving water conditions for people and ecosystems involve looking both at the quantity of water in global water cycles and the quality of water such as purity and pollution.