Lesson Objectives:
- The Hydrologic Cycle
- The effects of climate change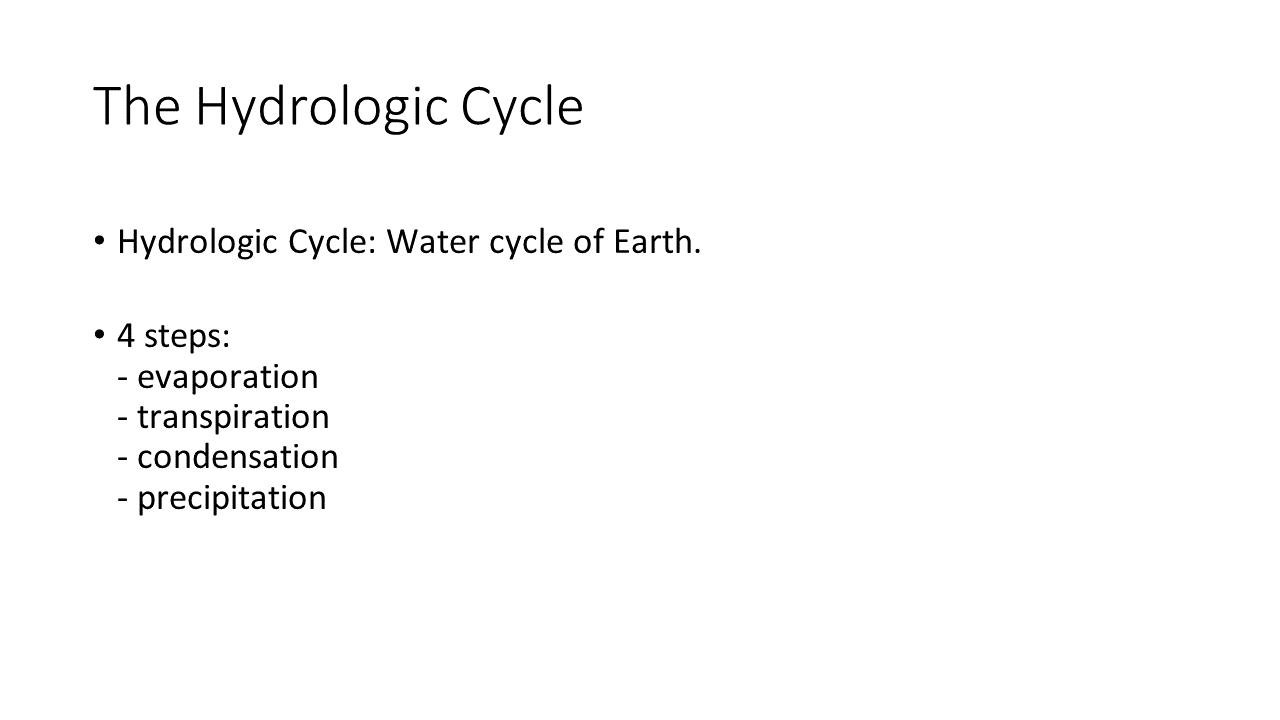 Water on the Earth's surface follows a water cycle known as the hydrologic cycle. This cycle is repetitive and ongoing.

There are four steps to the hydrologic cycle:
- evaporation (water rising to the atmosphere as water changes from liquid to gas)
- transpiration (loss of water vapor as it moves through soil into green plants and exits through leaf pores)
- condensation (formation of liquid water from gas)
- precipitation (release of water from clouds in the form of rain, sleet, snow or hail)

Furthermore, there are two types of water in water cycles: green water, or water in vapor form, and blue water, or liquid water.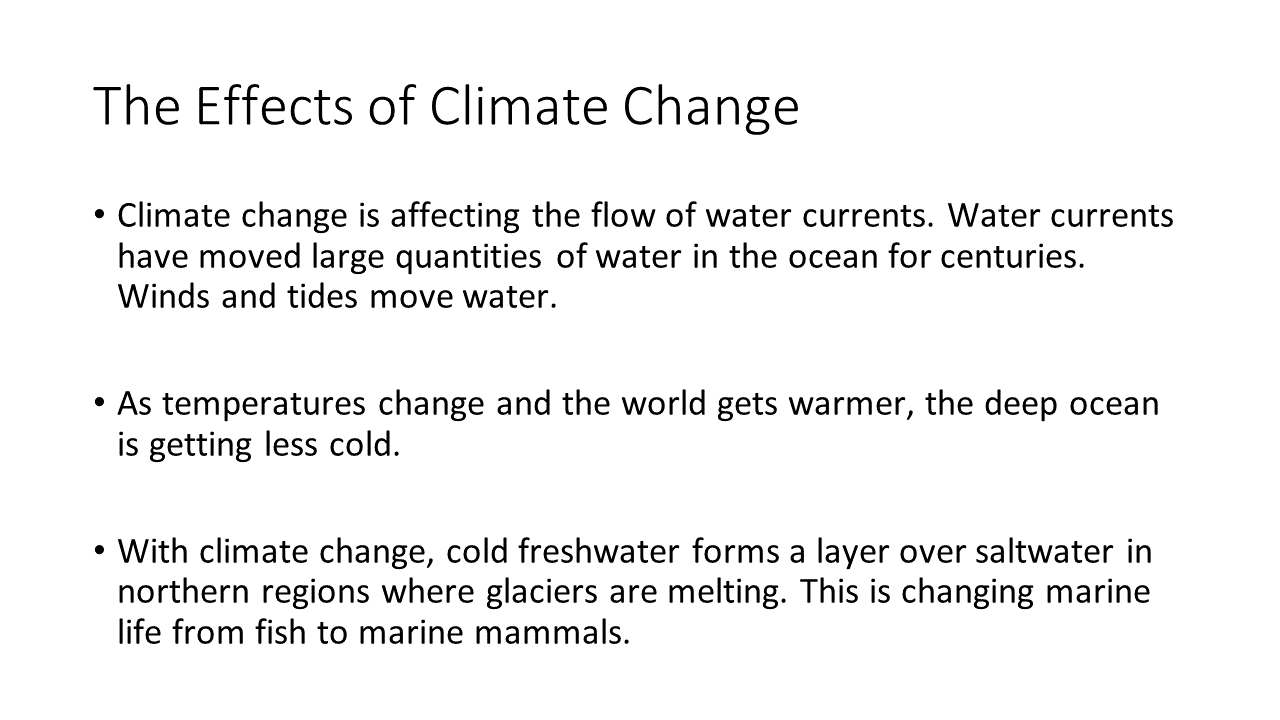 Climate change is affecting the flow of water currents. Water currents have moved large quantities of water in the ocean for centuries. Winds and tides also move water.

As temperatures change and the world gets warmer, the deep ocean is getting less cold.

With climate change, cold freshwater forms a layer over saltwater in northern regions where glaciers are melting. This is changing marine life from fish to marine mammals.