Lesson Objectives:
- Soil conservation
- Public policy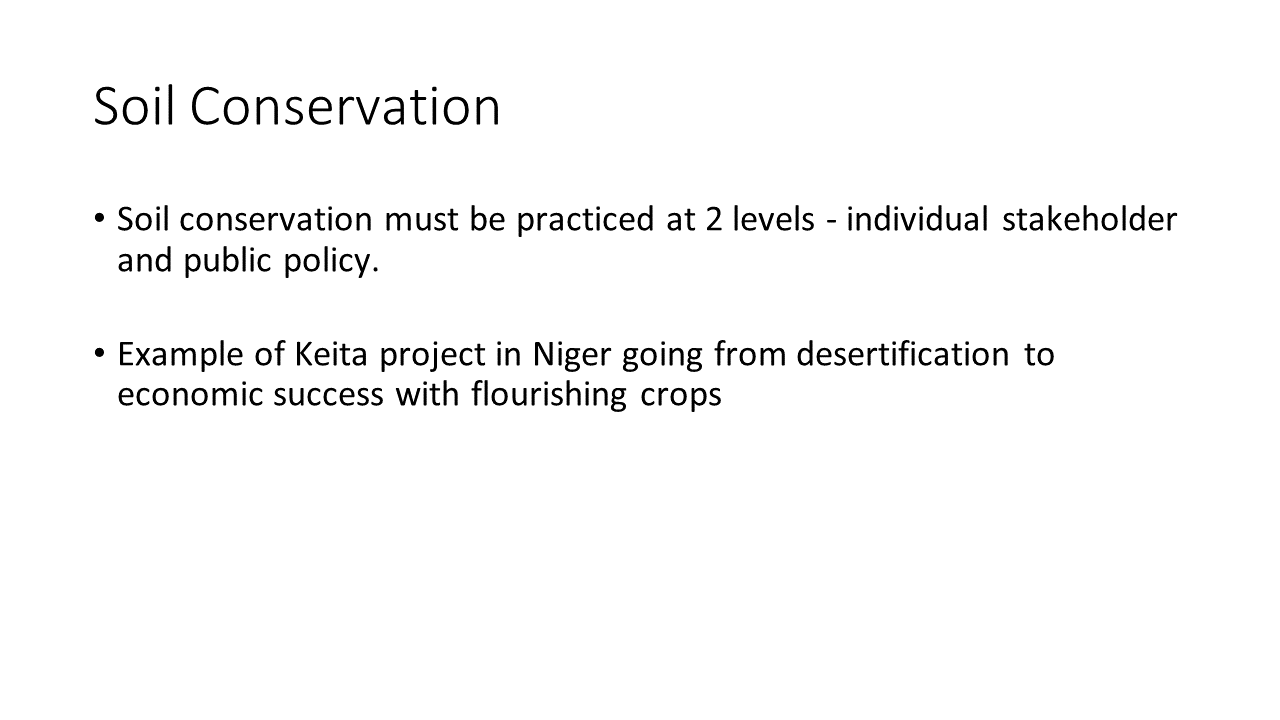 Soil conservation must be practiced at 2 levels - the individual stakeholder and public policy. Individual stakeholders can make a difference where they live. Public policy affects nations and international trade and commerce.

The Niger area is a very hot region of Africa with little rainfall. The area had intense soil erosion while also being heavily populated. The UN sponsored the Keita project in Niger to combat the effects of soil erosion. More than 18 million trees were planted and check dams were put up to stop rainwater sheet erosion and to provide soil and moisture to crops. A lot of the work was done by local women who were paid with food. The Keita project was a success, as the area went from being a desert-like environment to a flourishing environment with crops that provide both food and income for the local people. The local people also have ownership of their land, which is important for stewardship of local resources.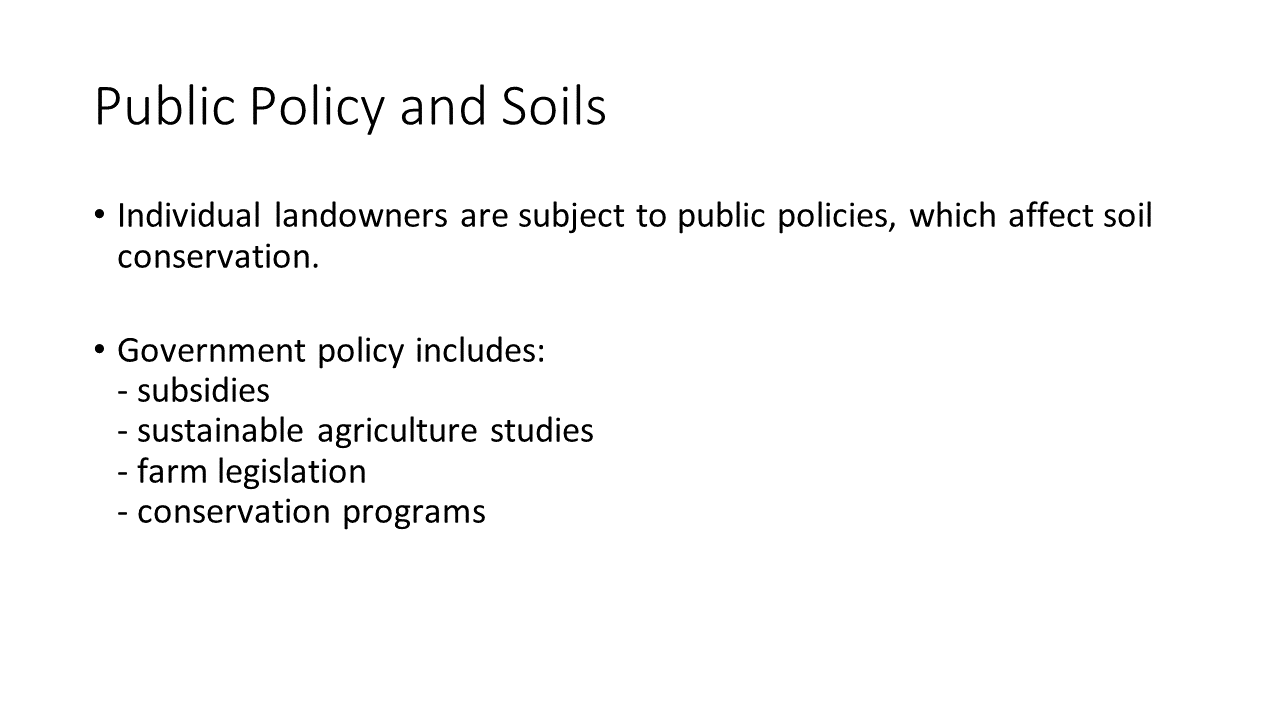 Individual landowners are subject to public policies, which affect soil conservation.

Government policy includes:
- subsidies
- sustainable agriculture
- farm legislation
- conservation Programs

Initially, farm policy in the United States was only focused on increasing production. The government supports agriculture with numerous programs including large subsidies. However, when this goal was achieved with high yields and surpluses, the government continued to subsidize due to farm lobbyists who wanted to keep prices at the same level. However, subsidies encourage use of pesticides and fertilizers and undercut soil conservation goals.

The government has set up a program to study sustainable agriculture methods. Unfortunately, federal legislation such as the Farm Security and Rural Investment Act in 2002 and the Farm Bill of 2008 vetoed by President Bush but passed by Congress, has continued to support farm subsidies that benefit only the largest farms at the cost of soil conservation. To stop erosion, Congress passed the Conservation Reserve Program (CRP) in 1985 where erodible cropland could be saved as a conservation reserve of forest and grass. Individual farmers are paid annually for land placed in the reserve. In 2008, the Conservation Stewardship Program was passed to encourage farmers to voluntarily practice stewardships over their own lands with incentives to conserve soil and water. Public policy that encourages farmers to practice stewardship and conservation and to use sustainable practices still need to be developed and passed.