Lesson Objectives:
- Genetic Engineering
- Concerns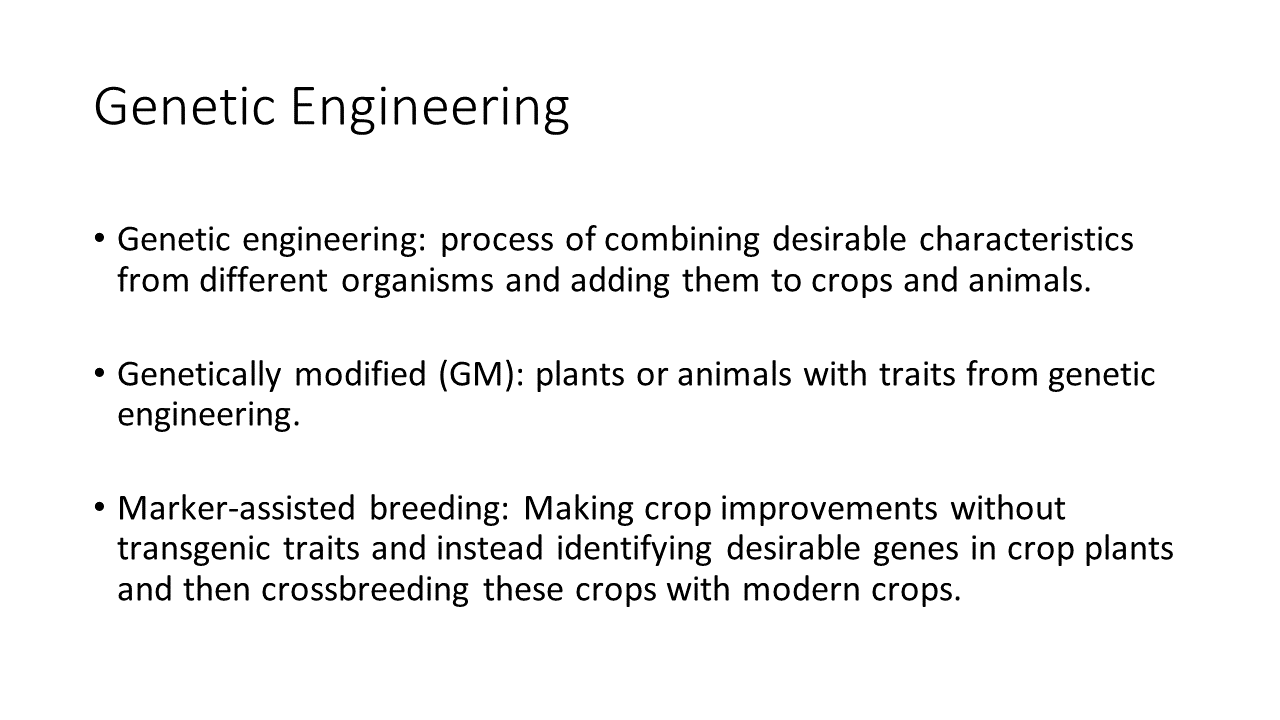 Genetic engineering is the process of combining desirable characteristics from different organisms and adding them to crops and animals.

Genetically modified (GM) organisms are plants or animals with traits from genetic engineering. Genetic engineering has allowed the developing world to produce more food to meet growing population needs. Biotechnology has developed genetically-altered crops from grains to fish. Genetic engineering has been adopted all over the world though it has met with some resistance and concern about side effects.

Marker-assisted breeding is a new technology that makes crop improvements without transgenic traits. Instead, the process involves identifying desirable genes in crop plants by DNA sequencing and then crossbreeding these crops with modern crops. This process is not as expensive or time-consuming as genetic engineering. Some successful results have been seen in wild rice, potatoes, carrots and pigeon pea varieties.

Pharma crops are GM crop plants bred for pharmaceutical harvesting. These crops have not been brought to market given concerns about foods with hormones and drug ingredients.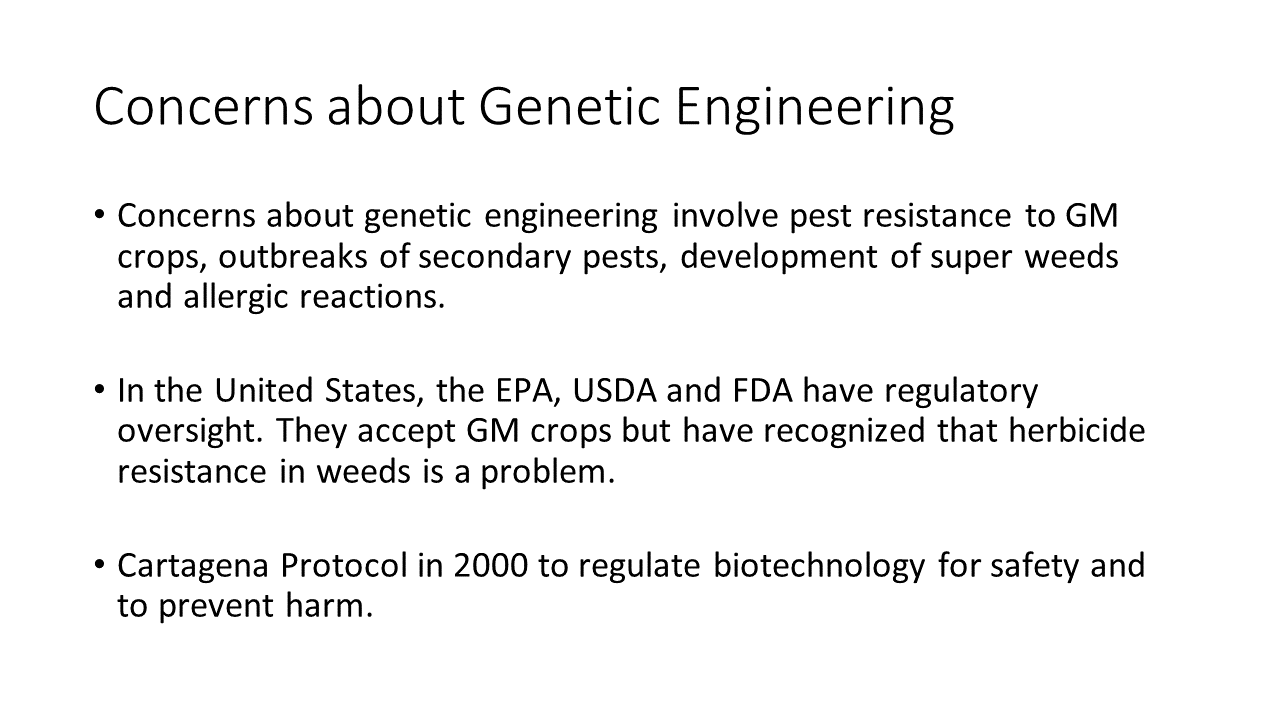 Concerns about genetic engineering involve pest resistance to GM crops, outbreaks of secondary pests, development of super weeds that resist herbicides and allergic reactions that people have developed just in proximity to GM crops. There have been public demonstrations against the use of GM crops all over the world.

In the United States, the EPA, USDA and FDA have regulatory oversight. They accept GM crops but have recognized that herbicide resistance in weeds is a problem.

The Cartagena Protocol in 2000 was an agreement made by numerous countries to regulate biotechnology for safety and to prevent misuse.