Lesson Objectives:
- Alternatives to chemical treatment
- Scientific solutions to pest control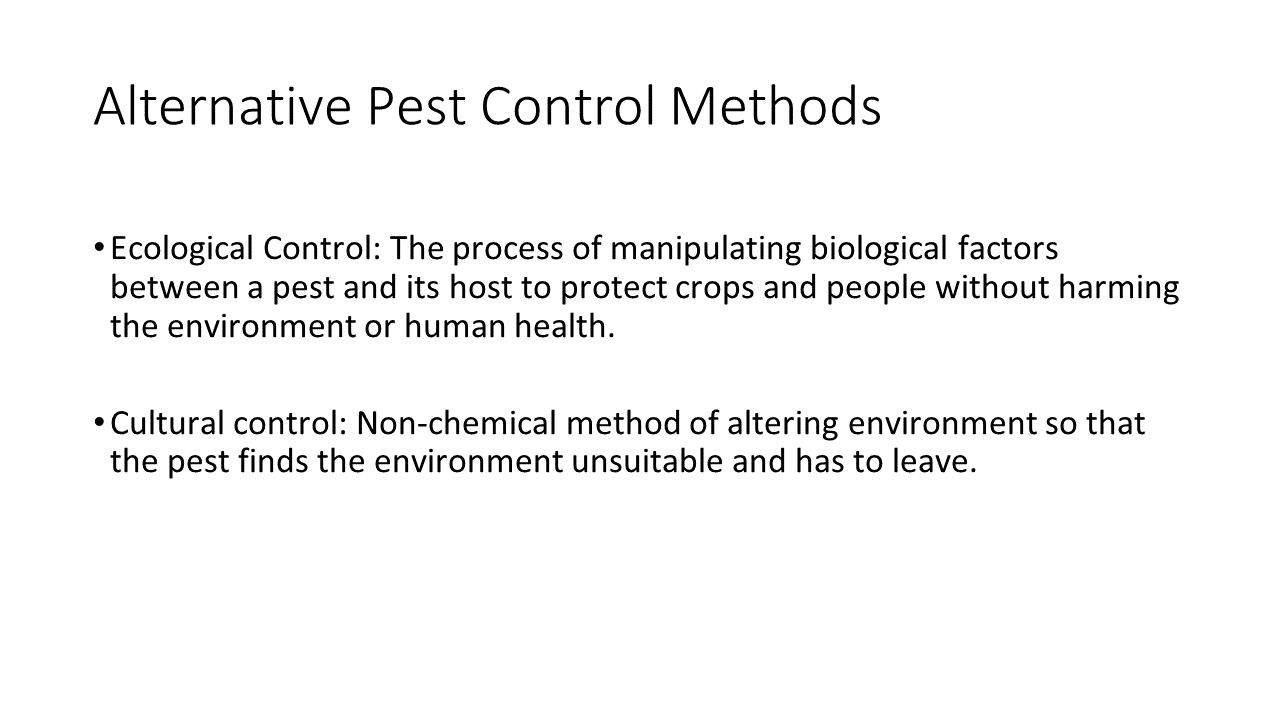 There are alternative ways to control pests that are being developed. Ecological Control is the process of manipulating biological factors between a pest and its host to protect crops and people without harming the environment or human health.

Cultural control is a non-chemical method of altering the environment so that the pest finds the environment unsuitable and has to leave. This can be as simple as individual practices such as refrigerating food to prevent insects and organisms from feeding on rotting food and cleaning the house regularly to remove dust mites, to a town's recycling practices and sanitation efforts to keep a city clean and healthy.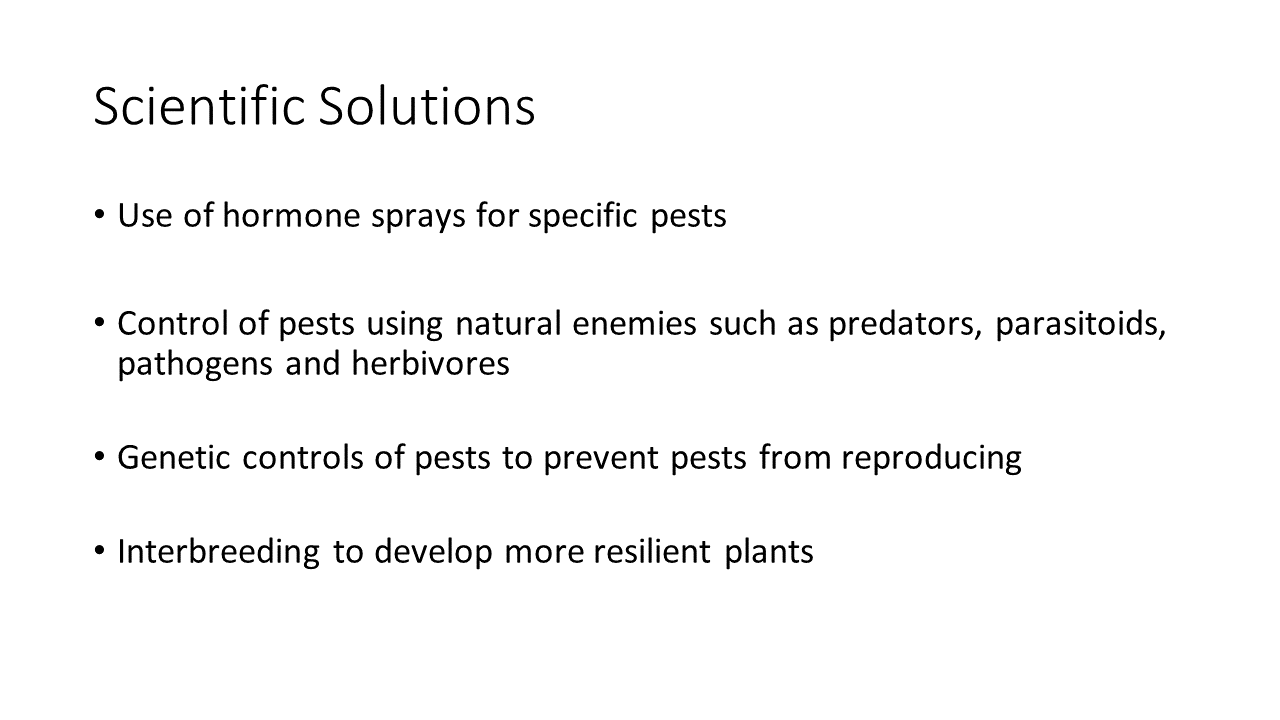 From introducing hormone sprays to target specific pests to controlling them using natural enemies such as predators, parasitoids, pathogens and herbivores, there are scientific methods to control pests without using toxic chemical sprays.

Some scientists have also developed genetic controls of pests to prevent pests from reproducing and have experimented with interbreeding to develop more resilient plants.