Lesson Objectives:
- Public policy
- Problems and progress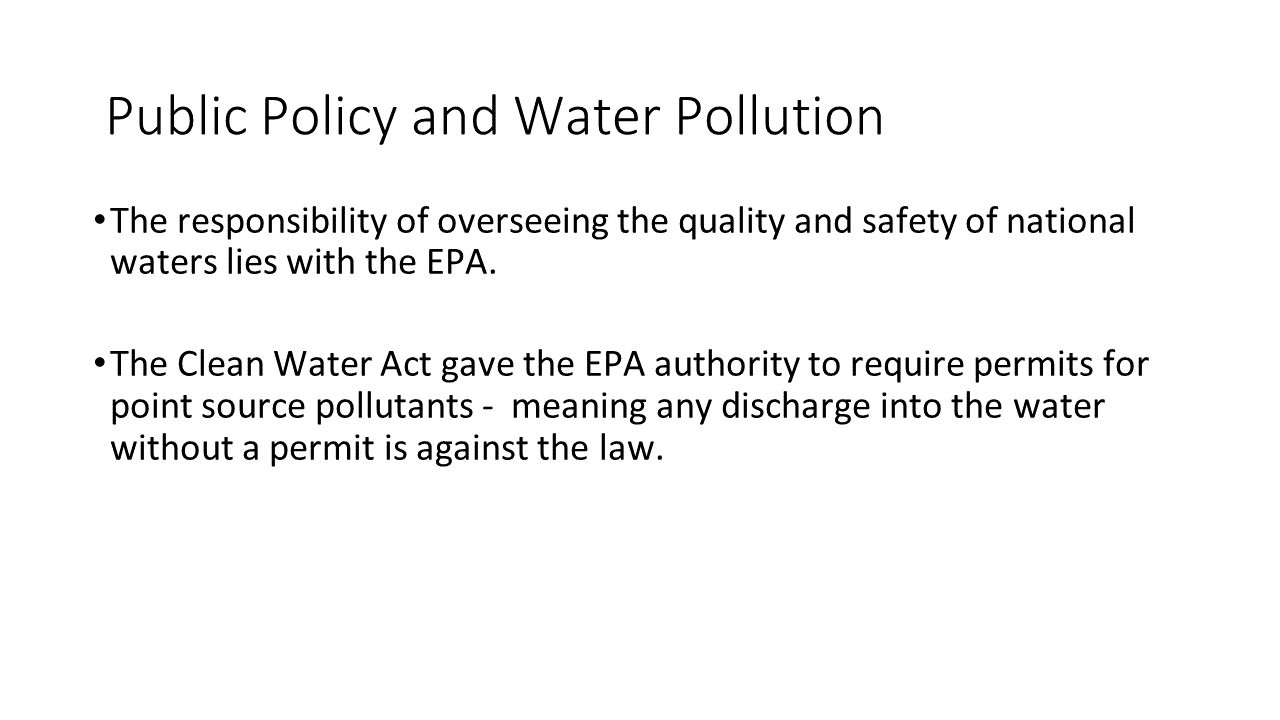 The responsibility of overseeing the quality and safety of national waters lies with the EPA.

The Clean Water Act gave the EPA authority to require permits for point source pollutants - meaning any discharge into the water without a permit is against the law.

The Clean Water State Revolving Fund (SRF) offers cities and towns loans to build treatment plans to treat all sewage.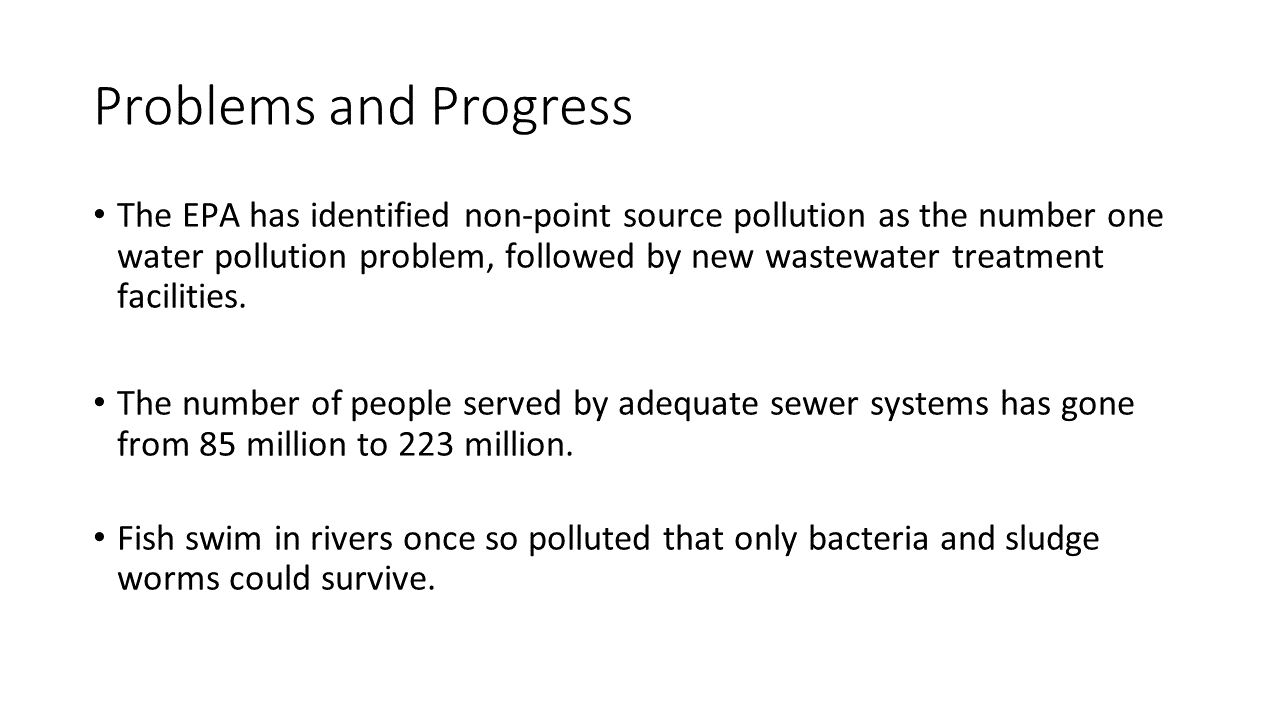 There have been both problems and progress with public policy in the U.S. for water pollution and management. The EPA has identified non-point source pollution as the number one water pollution problem, followed by new wastewater treatment facilities. Congress has been held up in debates and has not reauthorized the Clean Water Act to make necessary changes today.

There has been progress as well. The number of people served by adequate sewer systems has gone from 85 million to 223 million.

Fish now swim in rivers once so polluted that only bacteria and sludge worms could survive. These rivers and lakes were polluted heavily and now have been cleaned up after restoration efforts that were initiated through the Clean Water Act.