Lesson Objectives:
- Protections listed in the Constitution
- Writ of Habeas Corpus
- Bill of Attainder
- Ex Post Facto Law
- The 14th Amendment
- Incorporation Theory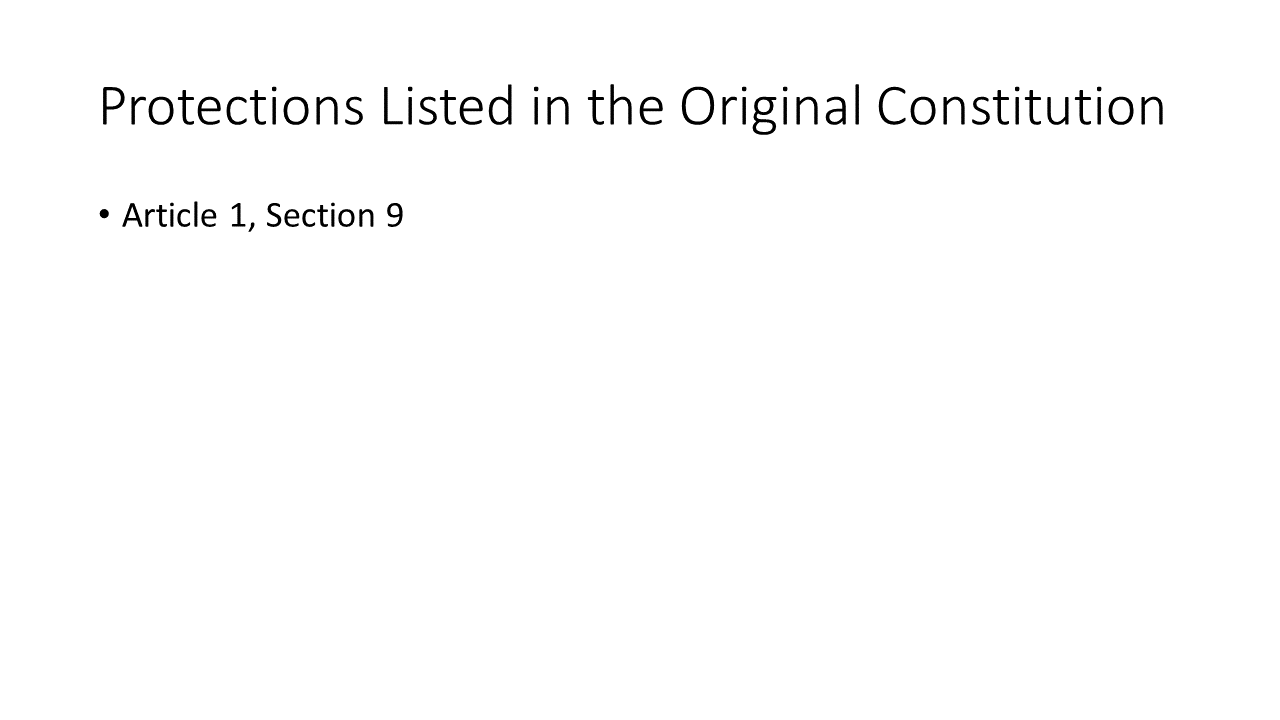 Our civil liberties may have been granted by the Bill of Rights, but that was not the only place. The Constitution itself mentions certain protections in Article 1, Section 9.

Among the protections listed are writ of habeas corpus, bill of attainder, and ex post facto. What does it mean by all that legal jargon?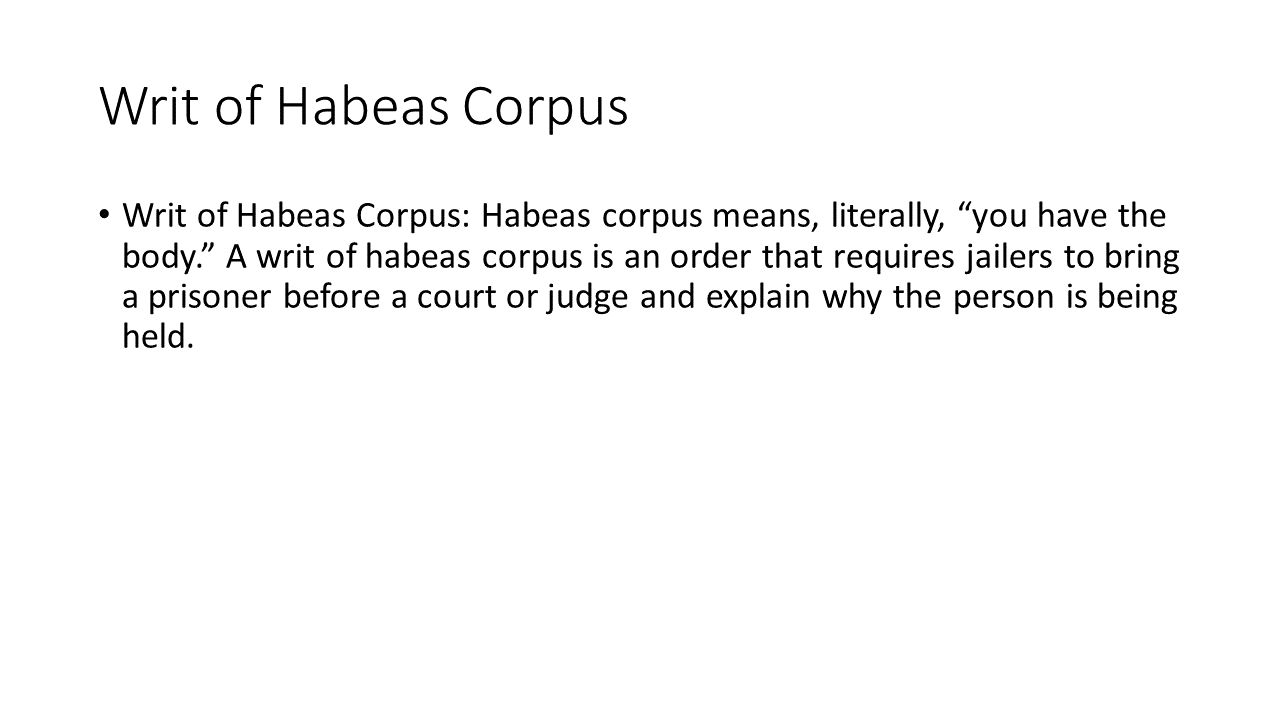 Throughout history and even in modern times in places throughout the world, there have been instances when prisoners have been held without prosecution. In most cases, this practice is used to detain political opponents.

Habeas corpus means, literally, "you have the body."" A writ of habeas corpus is an order that requires jailers to bring a prisoner before a court or judge and explain why the person is being held.

After September 11, 2001, America found itself in a struggle to uphold individual rights while detaining suspected terrorists.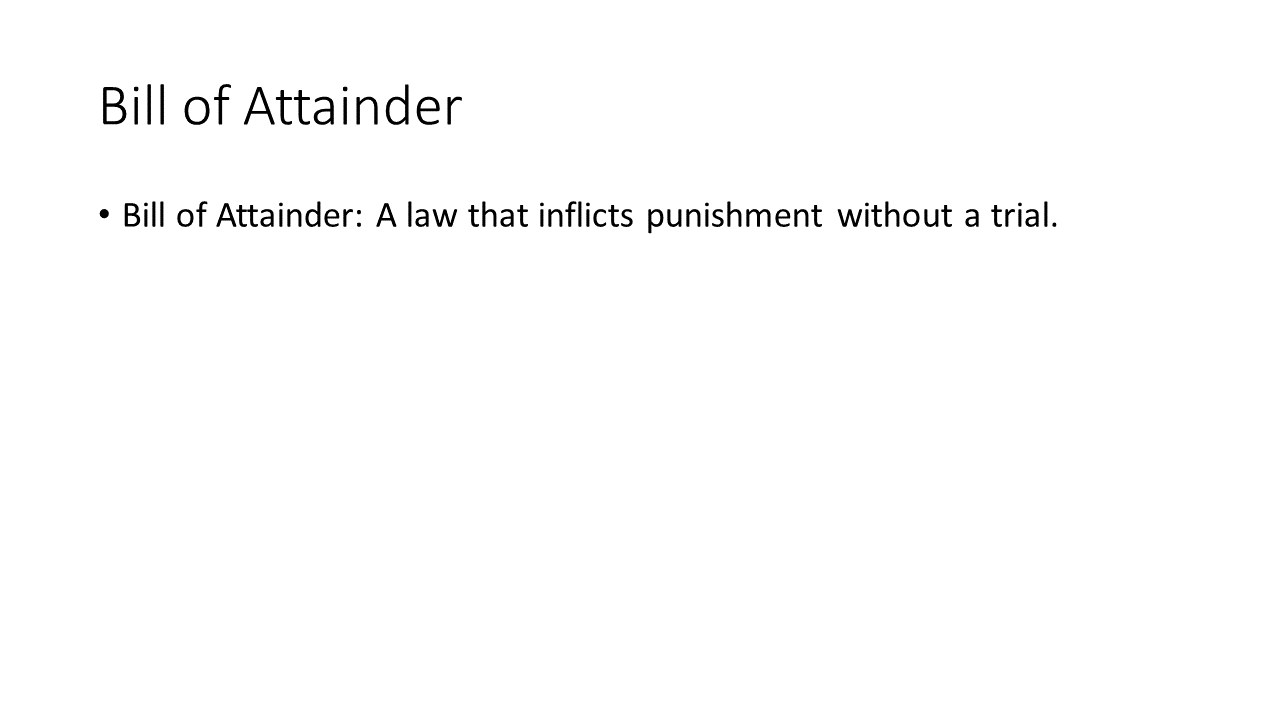 Not only have prisoners been held without reason, but some have been punished for crimes before they were proven guilty.

A Bill of Attainder is a law that inflicts punishment without a trial.

This kind of law is expressly prohibited in Article 1, Section 9 of the Constitution.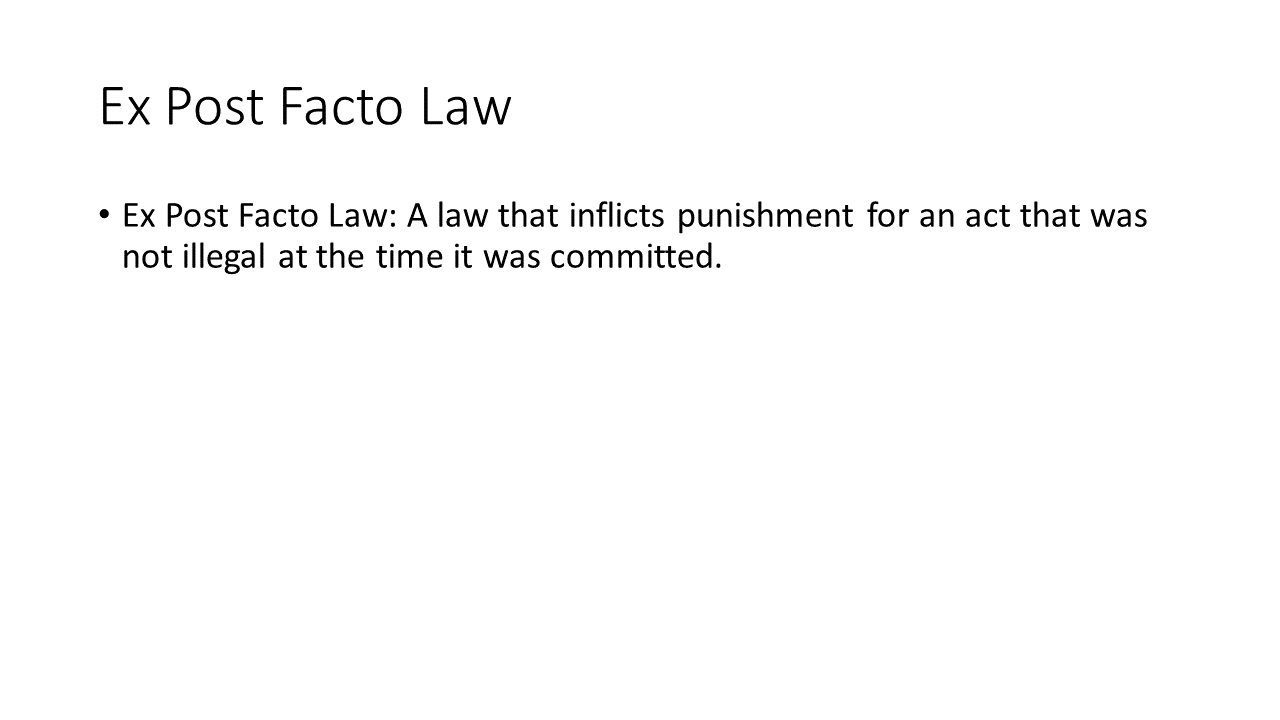 Another interesting action expressly prohibited by the Constitution is the Ex Post Facto Law.

That is a law that inflicts punishment for an act that was NOT illegal at the time it was committed.

Laws change, and as they do, something could be legal one day and then illegal the next. A person should not be held accountable for something they did yesterday that is made illegal today.

The prohibition against Bills of Attainder and Ex Post Facto Laws is explicitly extended by the Constitution to apply to the states as well as the federal government.




At first, the Bill of Rights was only intended to limit the powers of the national government. Each state had its own Bill of Rights.

However, the 14th Amendment was passed that says, "No State shall... deprive any person of life, liberty, or property, without due process of law."

In 1833, the Supreme Court ruled that the Bill of Rights did NOT extend to the states, but later in 1868, the 14th amendment was ratified and that perspective has gradually changed.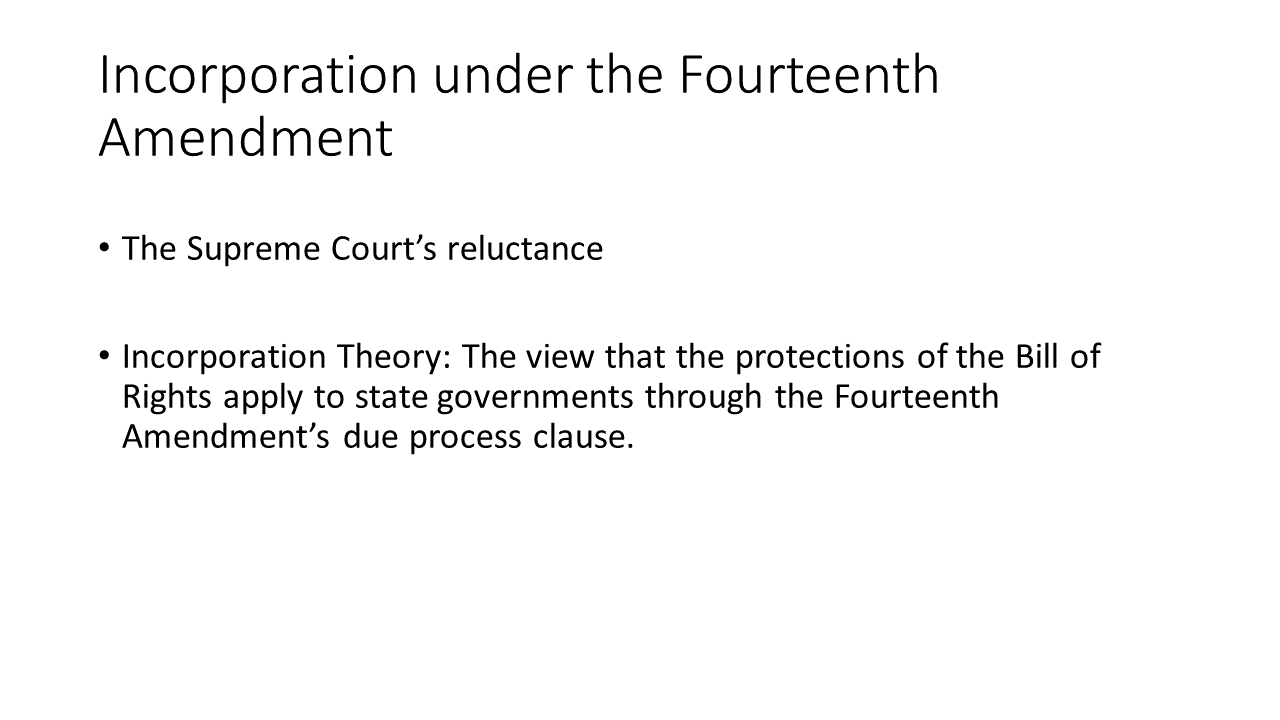 The Supreme Court has been reluctant to rule that the 14th Amendment protects certain liberties from state infringement.

The Incorporation Theory is the view that the protections of the Bill of Rights apply to state governments through the Fourteenth Amendment's due process clause.

Over the years, the Supreme Court has slowly *incorporated* the Bill of Rights into the 14th Amendment, one Amendment at a time, beginning with the Freedom of speech in 1925 and more recently, the Right to bear arms in 2010.