Lesson Objectives:
- Economic production
- Measuring wealth
- Resource distribution
- Intergenerational equity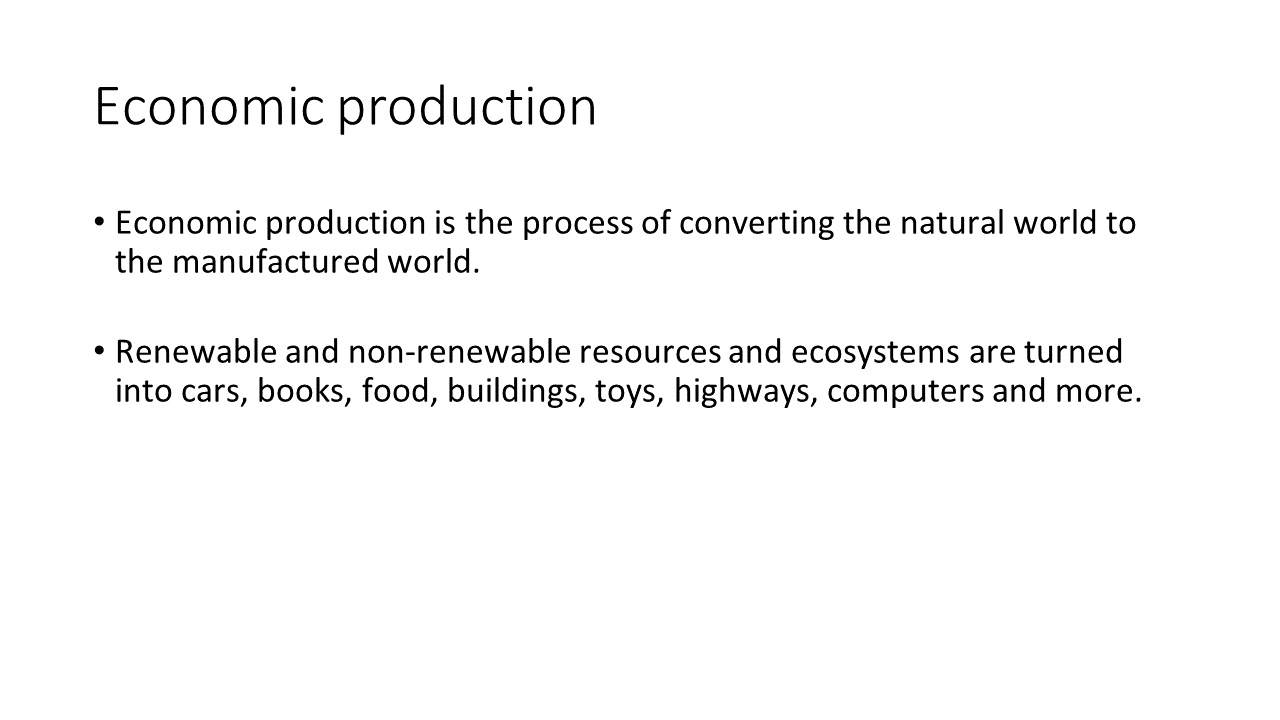 Economic production is the process of converting the natural world to the manufactured world. Renewable and non-renewable resources and ecosystems are turned into cars, books, food, buildings, toys, highways, computers and more.

Natural ecosystems are essential for economic activity. The natural world is finite, though. The human economy involves production and consumption using materials and energy from ecosystems. The process of consumption and production results in wastes and the release of heat energy. Recycling and sustainable practices makes this economic activity longer-lasting without depleting resources.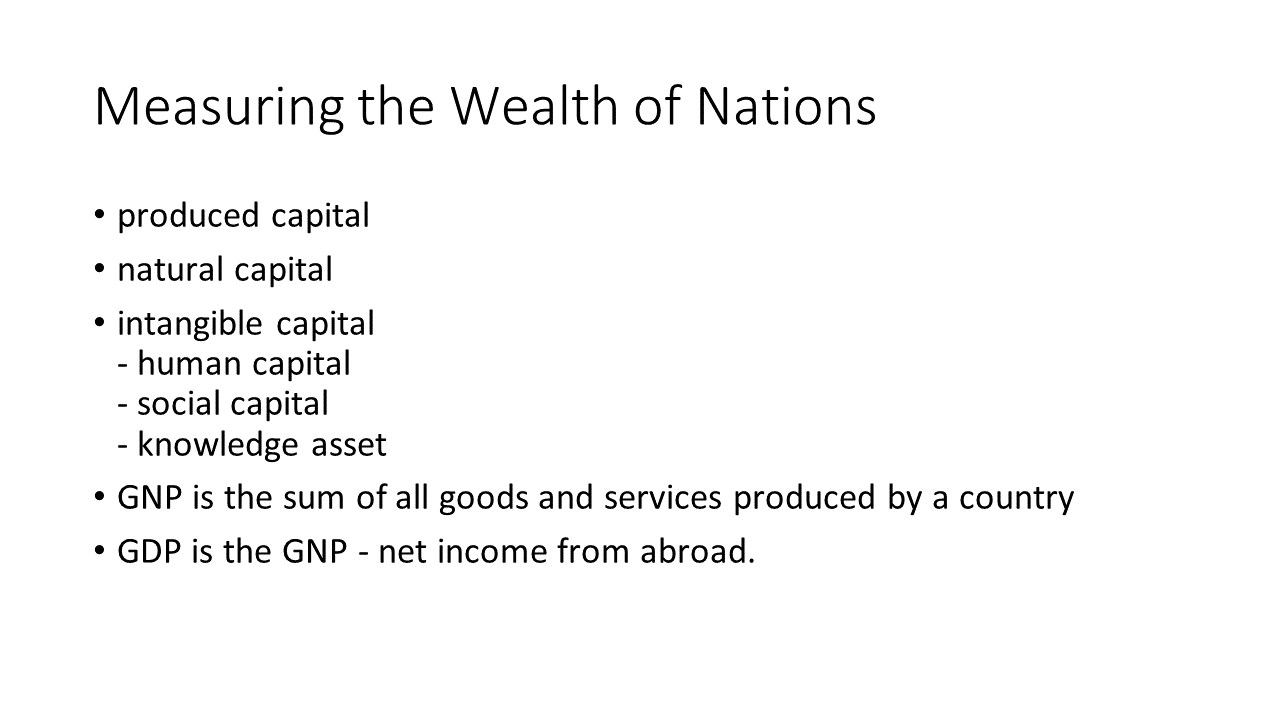 The wealth of a nation can be measured by looking at 3 forms of capital: produced capital, or human-made machinery, buildings, transportation, highways and systems; natural capital, such as natural ecosystems and resources; and intangible capital.

Intangible capital consists of 3 elements - human capital consisting of people with their talents, abilities, culture and physical attributes; social capital consisting of the social and political environment of a society; and finally, knowledge assets consisting of information that is stored and can be transferred and shared, such as libraries, schools, universities and the Internet and more.

For a long time, the wealth of a nation was assessed using GNP, which is the sum of all goods and services produced by a country. Today however, we use GDP, which is essentially GNP minus the net income from abroad, thus looking at the production of all goods and services within a country only. GDP is often used to compare rich and poor countries and to assess progress.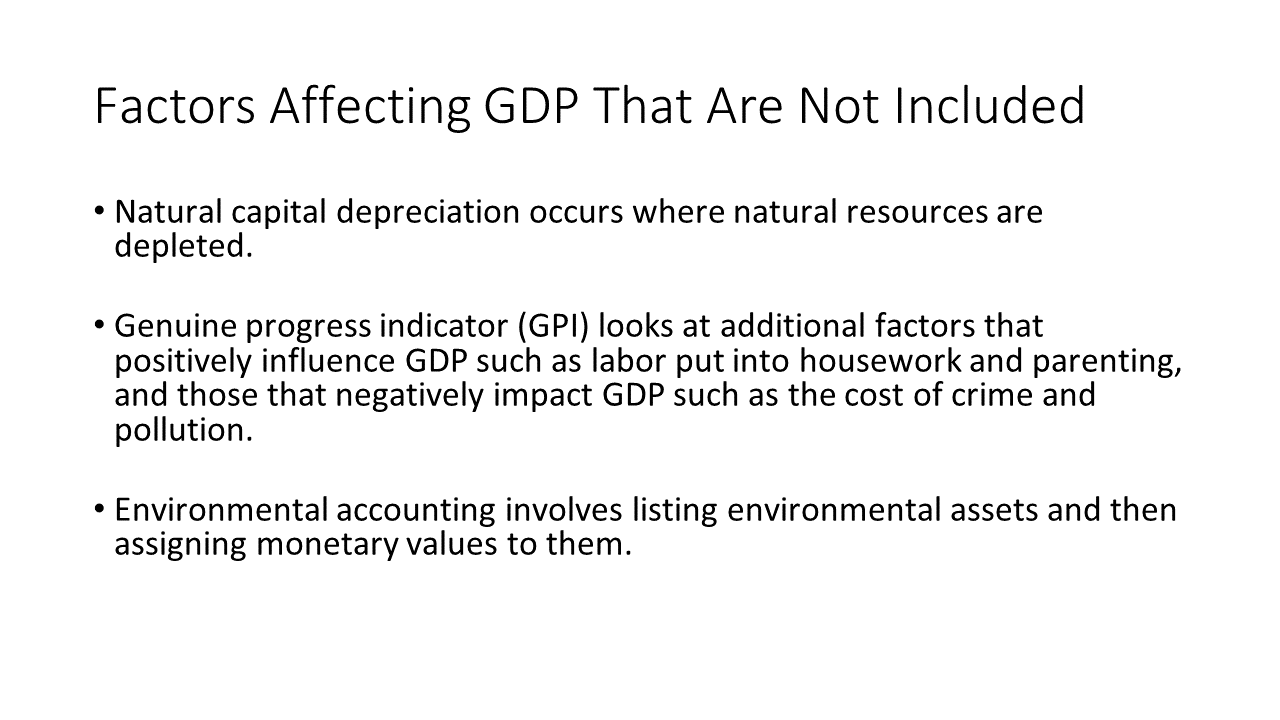 GDP does not take into account numerous factors that affect economic systems such as the consumption of natural capital, factors that positively or negatively impact the GDP, or a tally of natural resources that a country has.

Natural capital depreciation occurs where natural resources are depleted. In the classical view of economics, natural resources were considered a 'gift of nature' and their consumption was never accounted for in accounting ledgers or in GDP calculations. The loss of a million acres of forest for industrial manufacturing, for example, was never accounted for.

Other factors that have not been considered include those that either positively or negatively impact the GDP. Genuine progress indicator (GPI) looks at additional factors that positively influence GDP, such as labor put into housework and parenting, and those that negatively impact GDP such as the cost of crime and pollution.

Finally, the concept of environmental accounting, proposed after the 1992 Earth Summit in Rio de Janeiro, is not included in the GDP. Environmental accounting involves listing environmental assets and then assigning monetary values to them.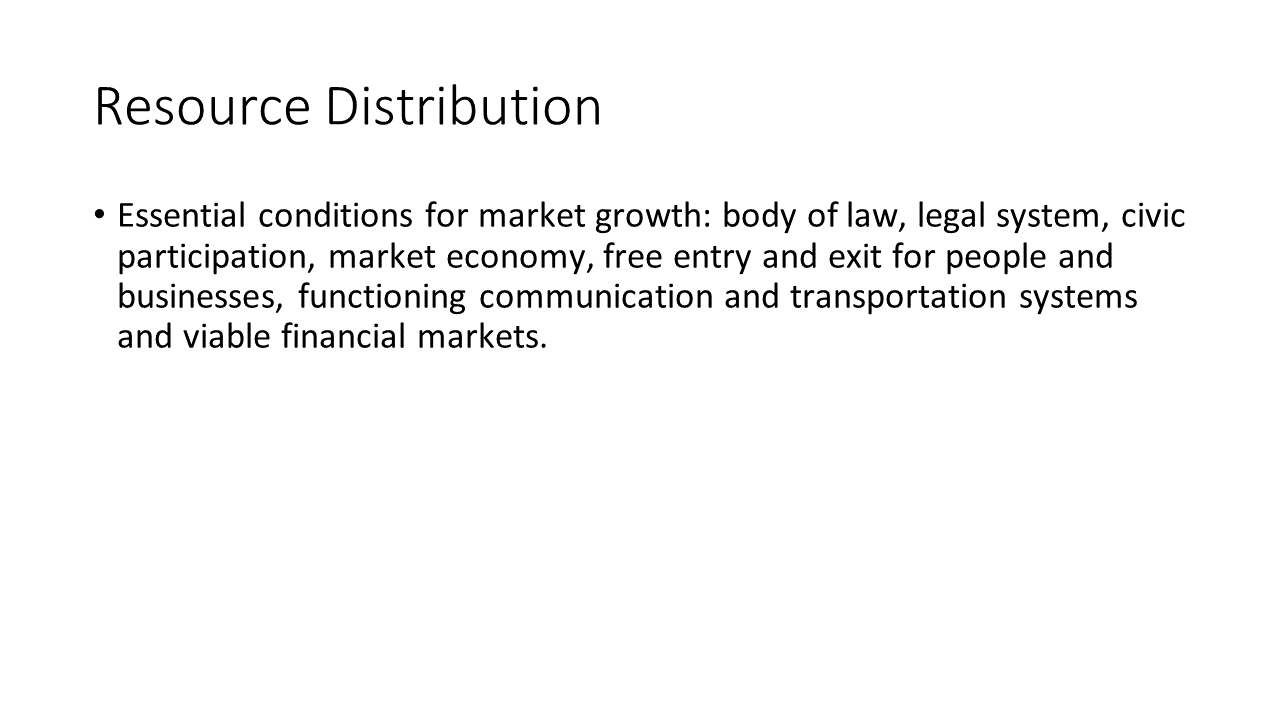 For a society to progress and thrive, there are essential conditions for market growth. These include a well-developed body of law, a legal system, civic participation, market economy, free entry and exit for people and businesses, functioning communication and transportation systems, and viable financial markets.

In societies where such resources are not available, corruption, injustice, violence, poverty and inefficiency dominate. The World Bank measures intangible capital using the 'rule of law index." For example, on this index with a maximum score of 100, Sweden scores 87.5 while Pakistan, known for its human rights abuse and corruption, scores 33.1.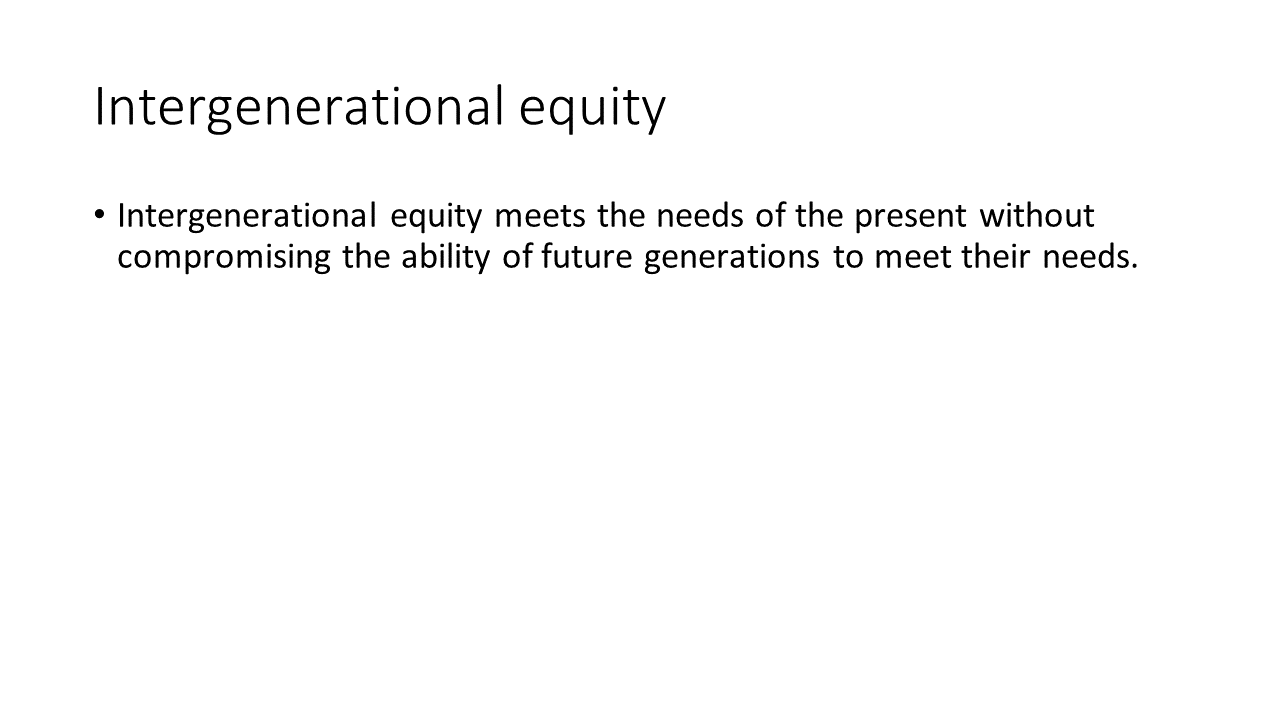 Intergenerational equity builds upon the concept of "the golden rule" of making possible for others what is possible for you.

Intergenerational equity meets the needs of the present without compromising the ability of future generations to meet their needs.