Lesson Objectives:
- Urban sprawl
- Impact of urban sprawl
- Smart growth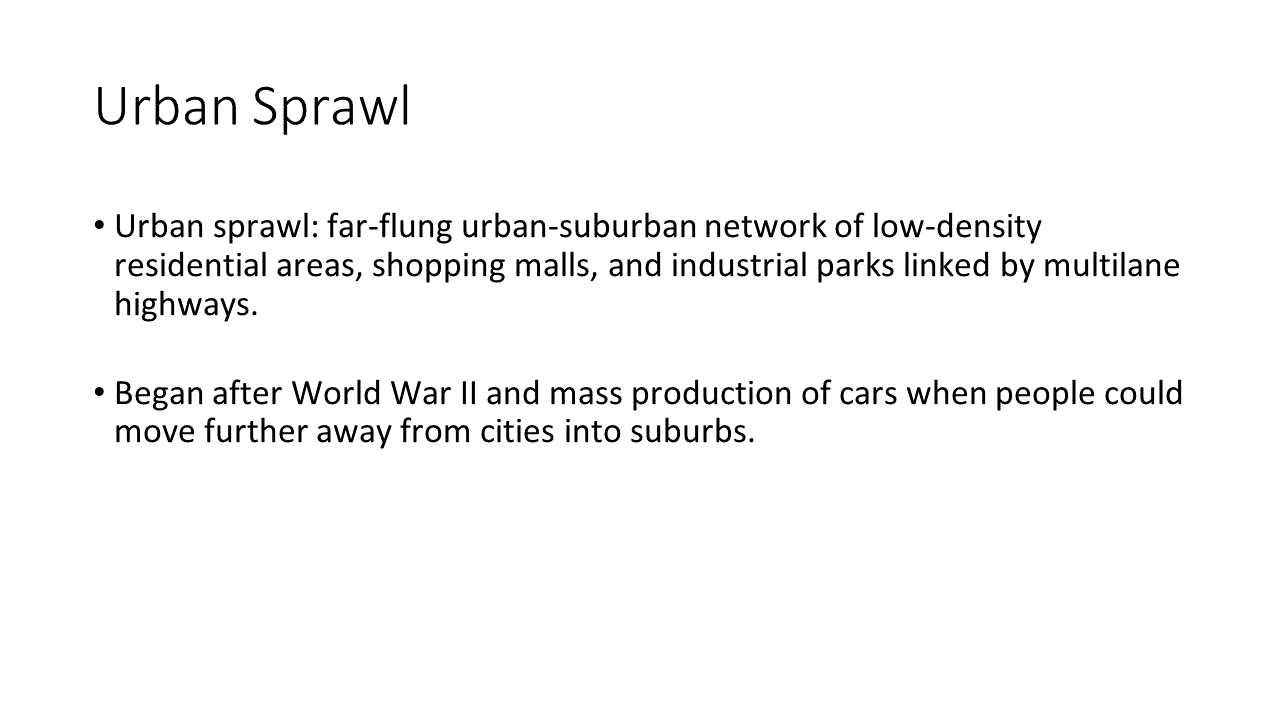 Urban sprawl is a term used to describe the large, far-flung urban-suburban network of low-density residential areas, shopping malls, and industrial parks linked by multilane highways.

Urban sprawl did not always exist in the United States. Previously, people lived in communities they could walk to. It was only after World War II and the mass production of cars that people could move further away from cities into suburbs, creating urban sprawl. The growth around cities did not have any plan and just exploded, leading to congested highways and more development outside of cities.

Urban sprawl is characterized by low-density development, sharp distinctions between home and work, and the lack of a downtown area.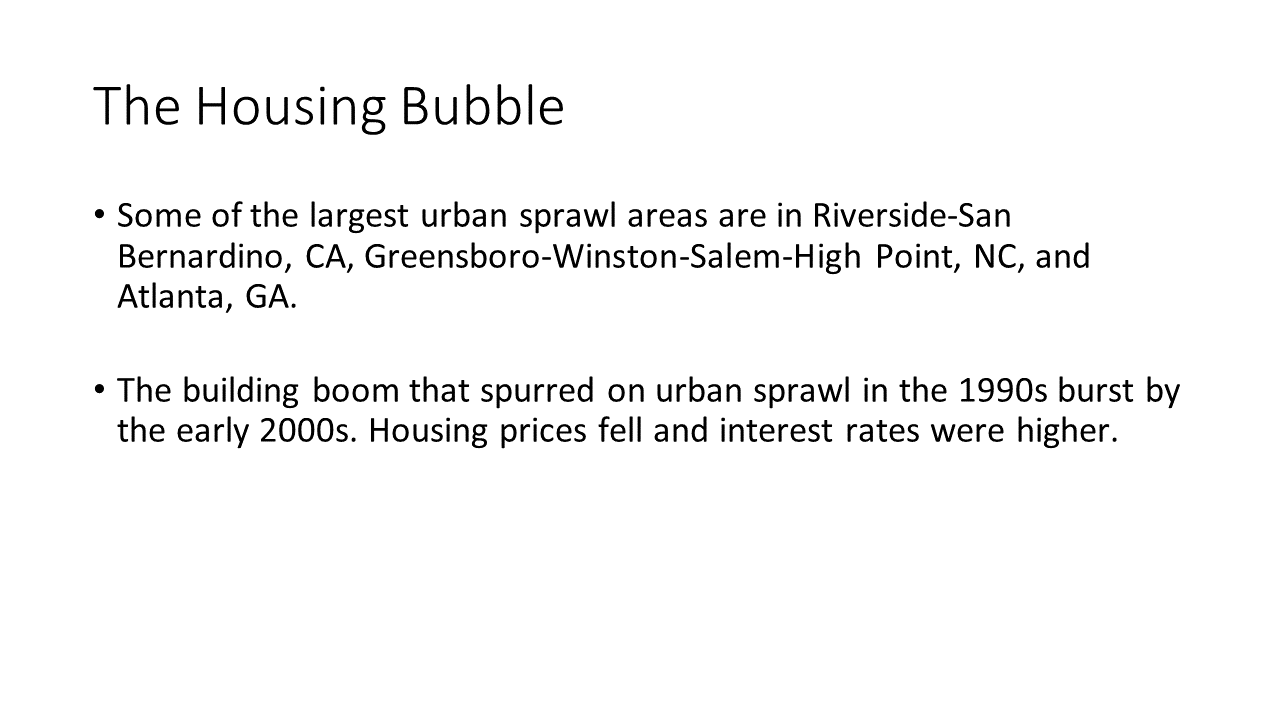 Some of the largest urban sprawl areas are in Riverside-San Bernardino, CA, Greensboro-Winston-Salem-High Point, NC, and Atlanta, GA.

The building boom that spurred on urban sprawl in the 1990s burst by the early 2000s. Housing prices fell and interest rates were higher. Areas with the most booming housing markets before the recession now have the most underwater mortgages -- parts of California, Florida, and the SouthWest.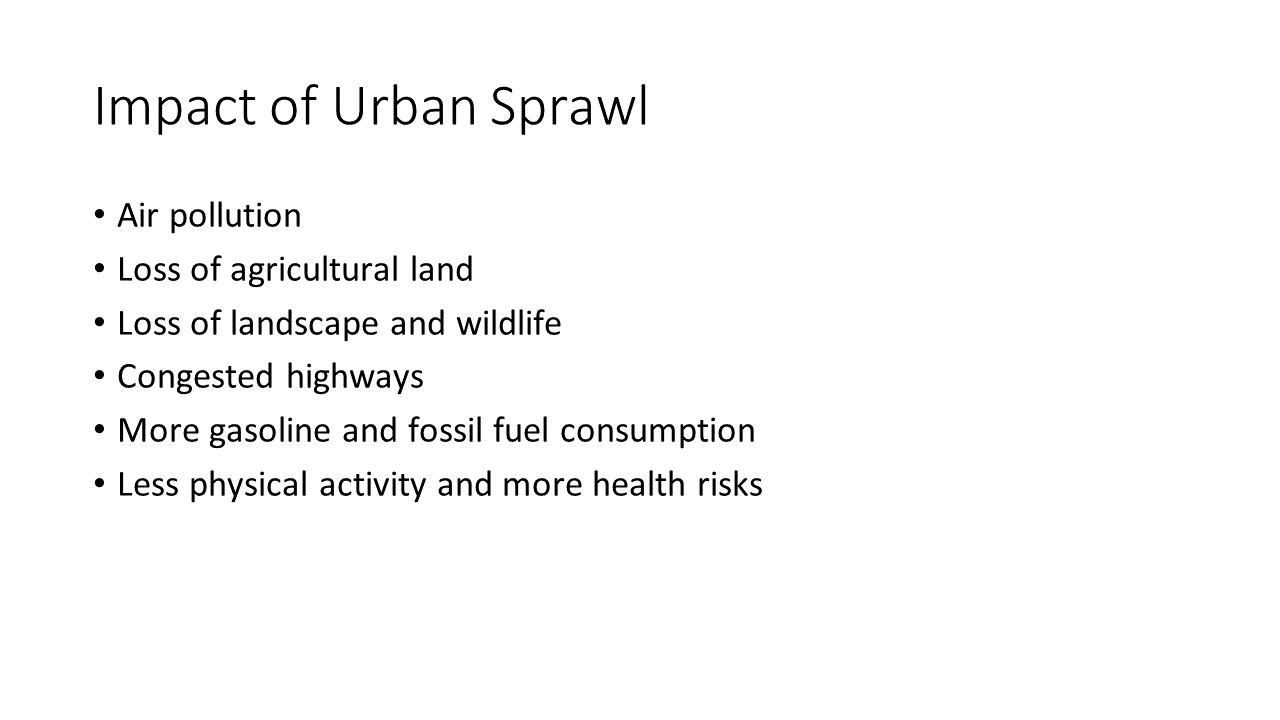 While urban development first gave more Americans opportunities to buy homes, unrestricted urban sprawl has had serious effects on the environment.

Impacts include:
- Air pollution
- Loss of agricultural land
- Loss of landscape and wildlife
- Congested highways
- More gasoline and fossil fuel consumption
- Less physical activity and more health risks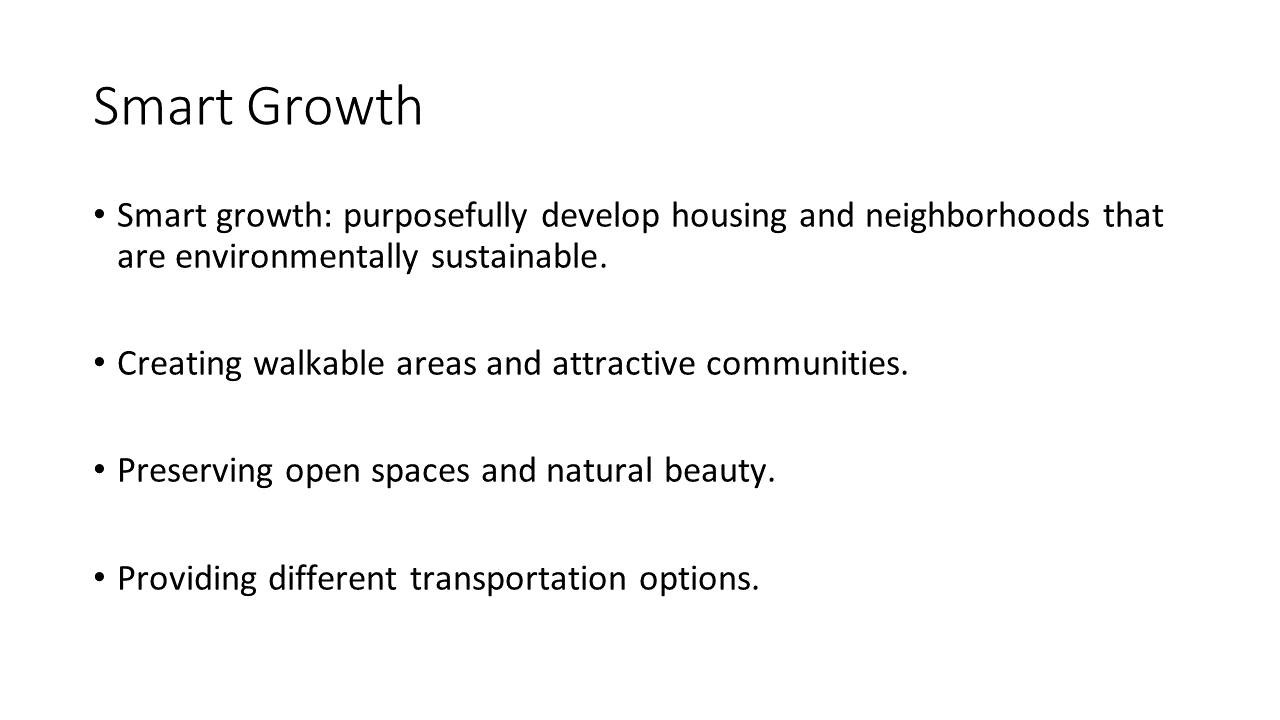 A new concept has been gaining popularity called smart growth. Smart growth involves purposefully develop housing and neighborhoods that are environmentally sustainable. Some principles include having more community engagement and education, creating walkable areas and attractive communities, preserving open spaces and natural beauty, and providing different transportation options.

Oregon passed a law in 1970 to limit urban sprawl. New initiatives for smart growth include retrofitting existing suburbs and building new smaller towns, as well as repurposing areas near suburban malls and businesses into walkable spaces and livable communities.