Lesson Objectives:
- Stewardship
- The common good
- Individual choices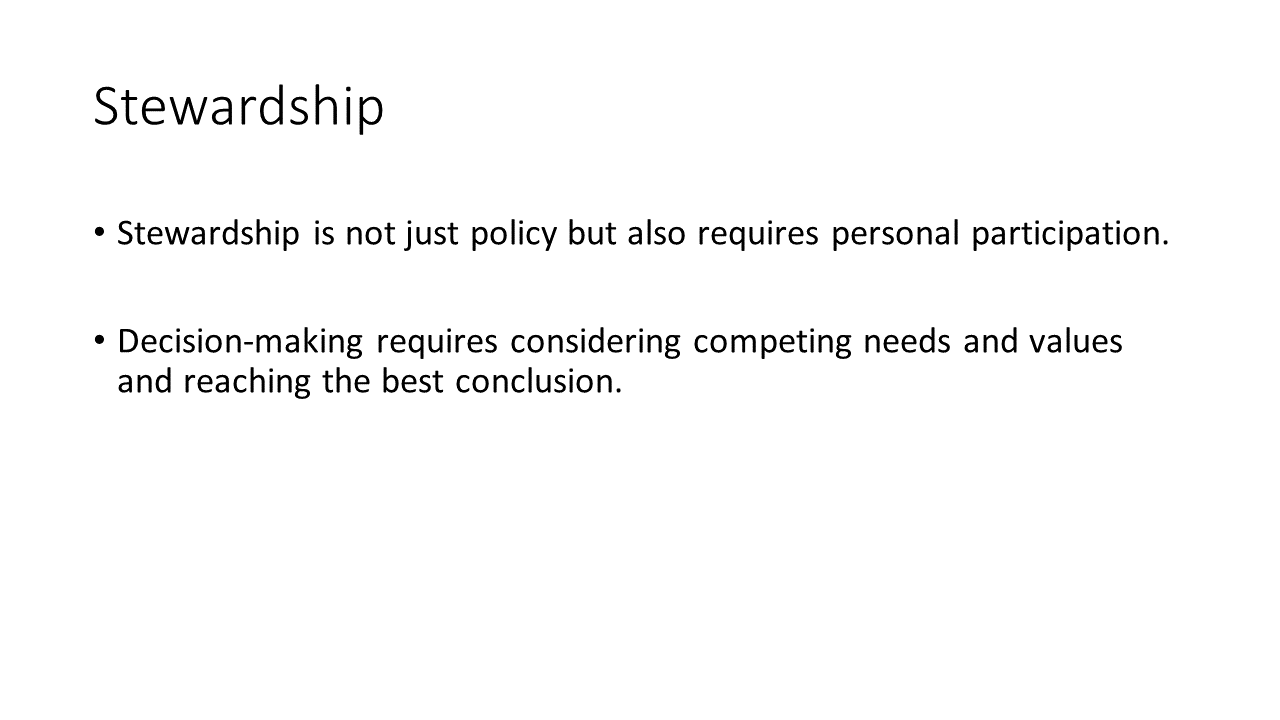 Stewardship is not just policy but also requires personal participation.

Decision-making requires considering competing needs and values and reaching the best conclusion. When governments, businesses and communities work together, significant positive change is possible.

Examples include the $43 billion invested in green energy initiatives by the American Recovery and Reinvestment Act of 2009 and the Green Power Partnership that encourages organizations to buy green power. Intel is the biggest purchaser with 2.5 billion kilowatt hours of green power annually.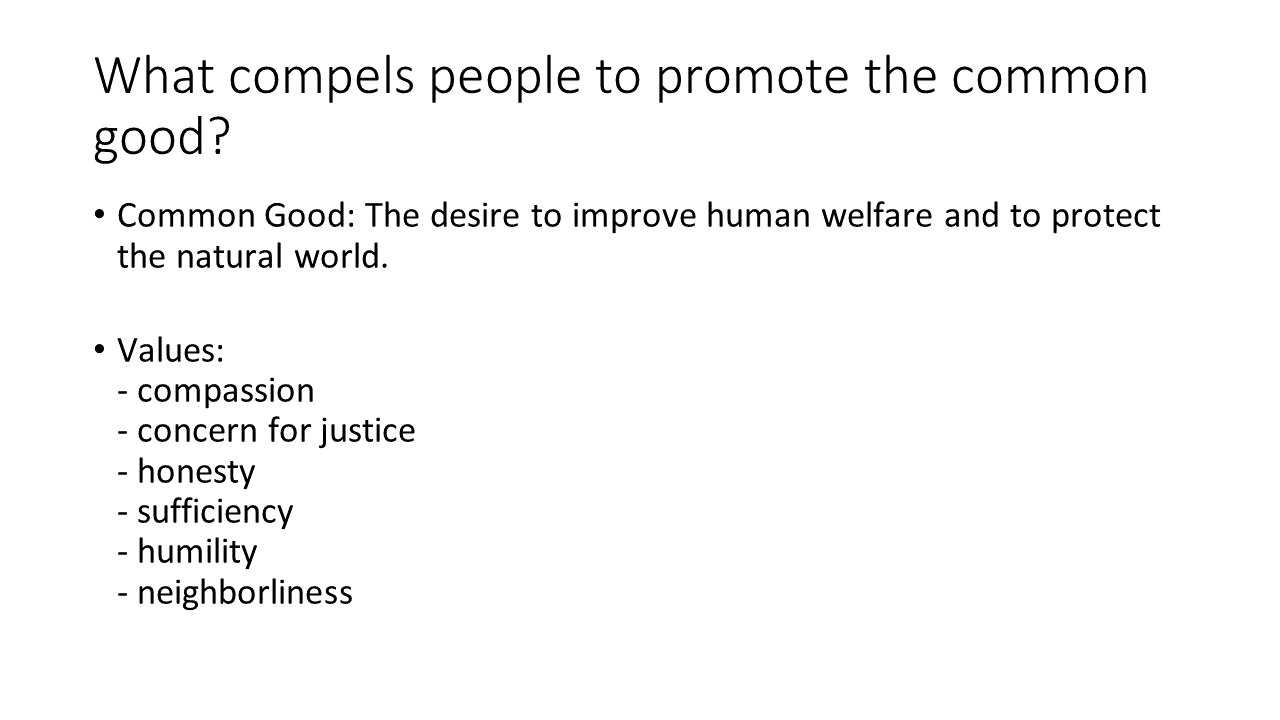 Common Good in the context of public policy is defined as the desire to improve human welfare and to protect the natural world.

People are motivated to promote the common good because of their values.

These values include:
- compassion
- a concern for justice
- honesty
- sufficiency
- humility
- neighborliness

Combining these values with sustainable practices and knowledge will help us create sustainable communities.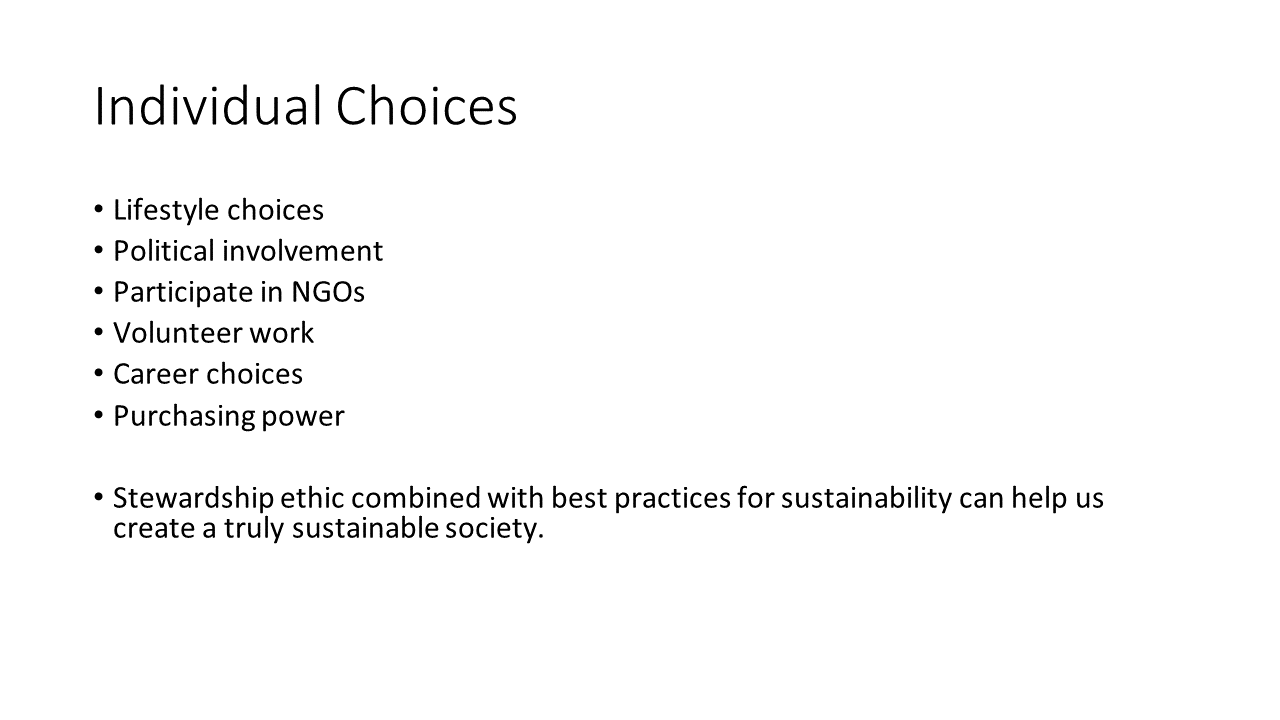 Each of us has the ability to participate and contribute to a healthier and more sustainable world. Individual choices include:
- Lifestyle choices
- Political involvement
- Participation in Non-governmental environmental organizations (NGOs)
- Volunteer work
- Career choices
- Purchasing power

When a stewardship ethic is combined with best practices for sustainability, we can create a truly sustainable society.