Lesson Objectives:
- Defining biogeochemical cycles
- Biogeochemical cycles and living organisms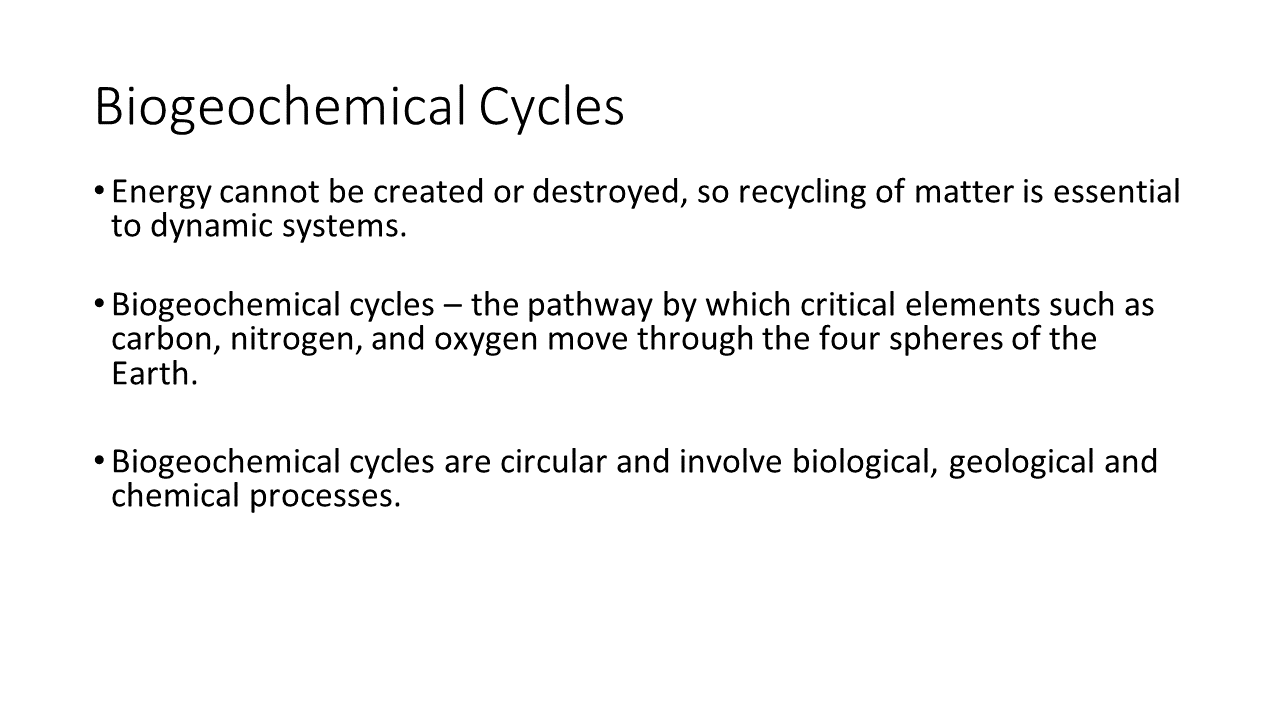 Energy cannot be created or destroyed, so recycling of matter is essential to dynamic systems. Biogeochemical cycles is the process by which this recycling occurs. These cycles involve all the elements that are the building blocks of life, including critical elements such as carbon, nitrogen, and oxygen. These elements cycle through the four spheres of the Earth that we mentioned previously - the atmosphere, hydrosphere, biosphere, and lithosphere.

Biogeochemical cycles are circular and their name comes from the fact that they involve biological, geological and chemical processes.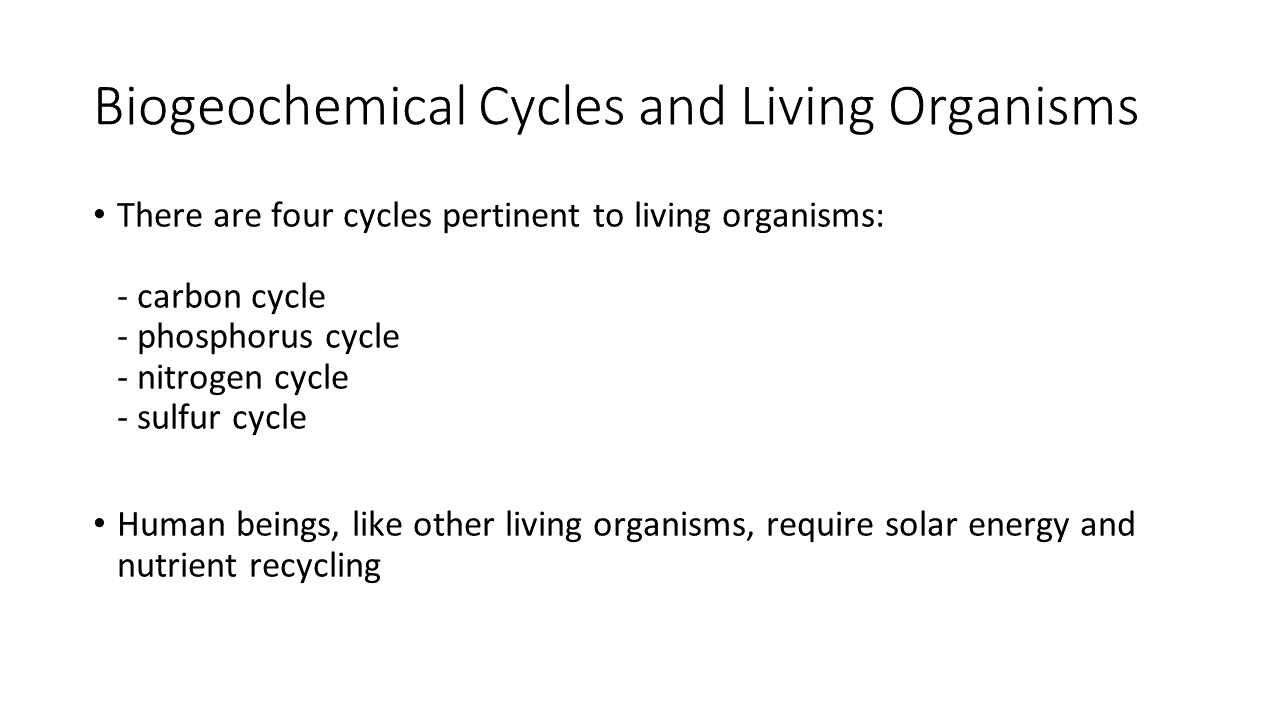 There are four cycles pertinent to living organisms. They are the carbon cycle, phosphorus cycle, nitrogen cycle and sulfur cycle. Human beings make heavy use of ecosystems but are also dependent on solar energy and nutrient recycling like other living organisms.

Carbon, phosphorous, nitrogen and sulfur cycles have direct relationships to global economic processes as well as direct relationships to ecosystem sustainability.

Therefore, our use of ecosystem production along with our use of and intrusion into ecosystem nutrient cycling must be looked at carefully for sustainable consumption decision-making. Intrusion happens at the local level, but the accumulation of many local level decisions has global impact.