Lesson Objectives:
- Populations
- Population growth
- Biotic potential
- Reproductive strategies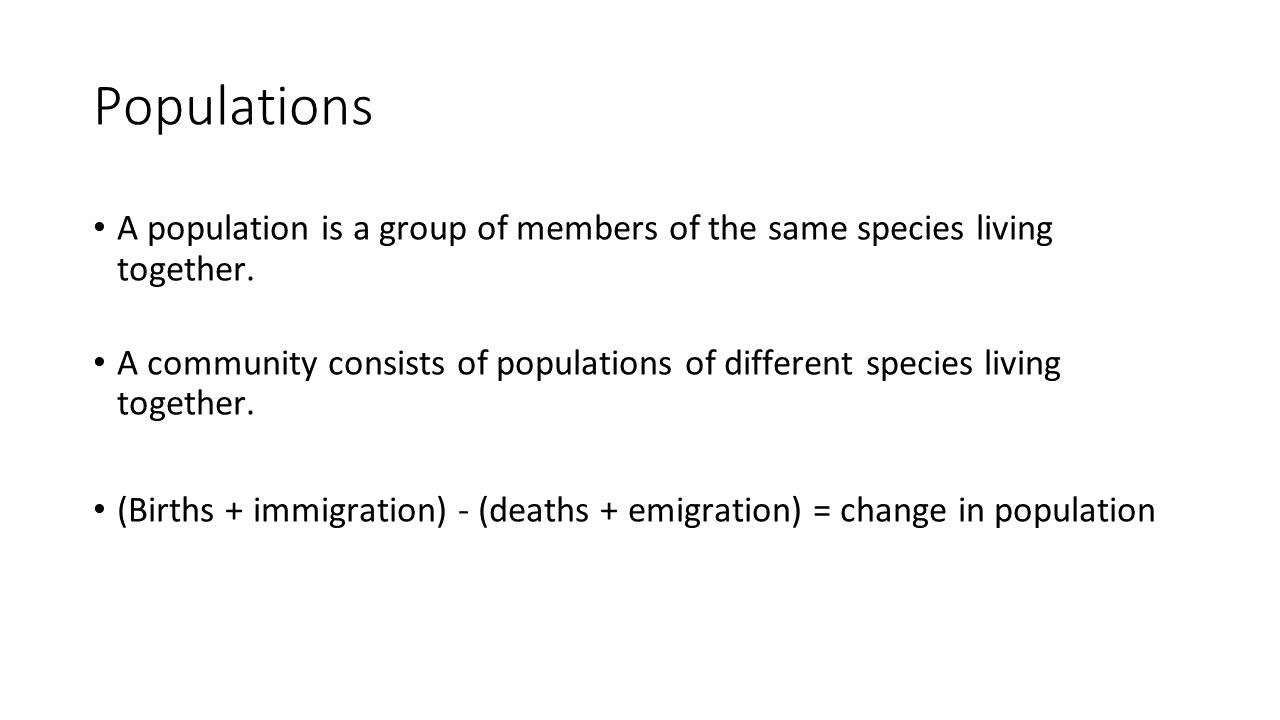 A population is a group of members of the same species living together. A community consists of populations of different species living together.

Births and immigration cause a population to grow. Deaths and emigration cause a population to shrink.

(Births + immigration) - (deaths + emigration) = change in population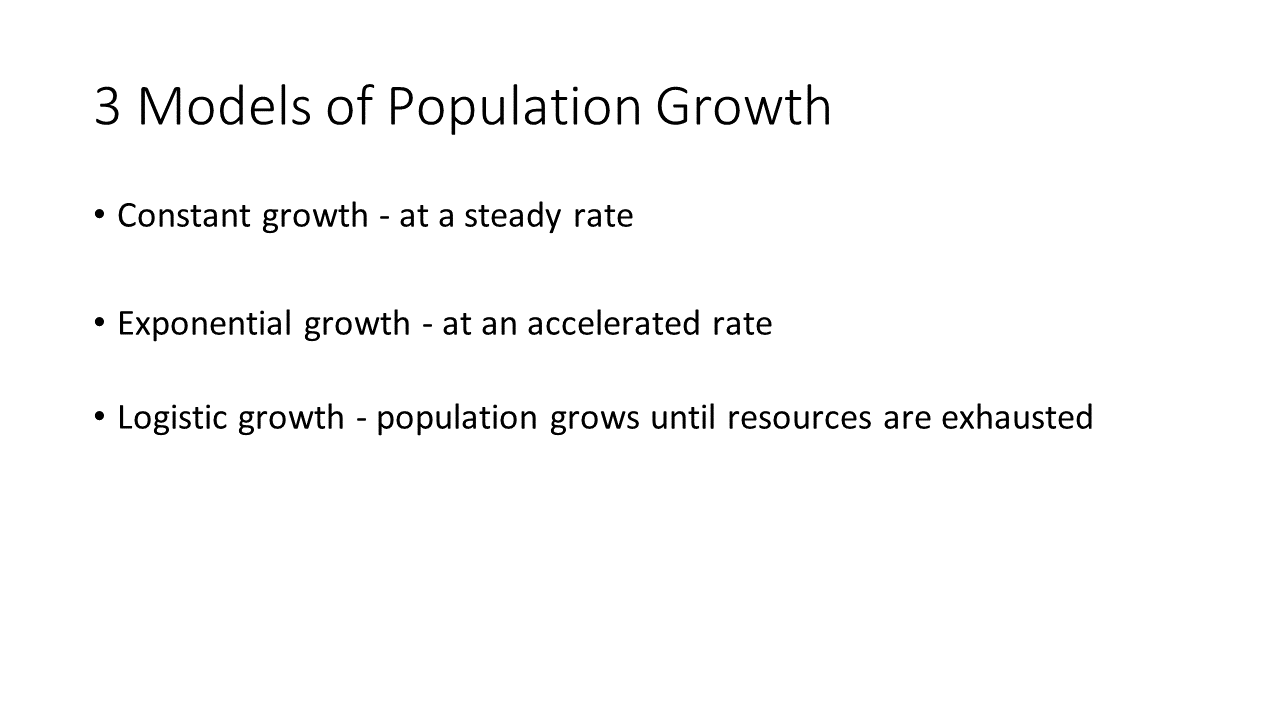 There are three models of population growth - constant growth, exponential growth and logistic growth.

Constant growth happens at a steady rate.

Exponential growth occurs at an accelerated rate when populations double and expand in very short periods of time.

Logistic growth follows an S curve where population grows until resources are exhausted.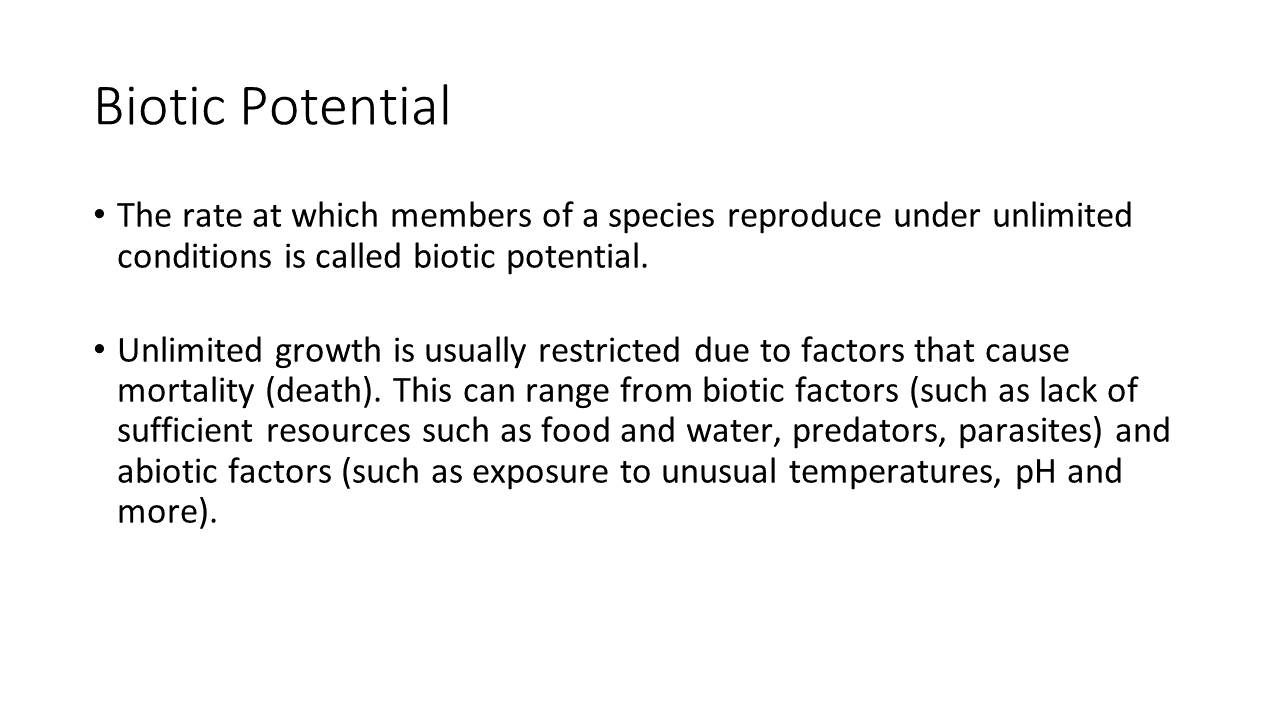 The rate at which members of a species reproduce under unlimited conditions is called biotic potential. This is the number of births, eggs, seeds, etc. This potential varies greatly by species and the number of young that actually survive is only a small percentage typically.

Unlimited growth is usually restricted due to factors that cause mortality (death). This can range from lack of sufficient resources such as food and water, predators, parasites and exposure to unusual temperatures, pH and more. Environmental resistance is the combination of all the biotic and abiotic factors that limit the growth of any population.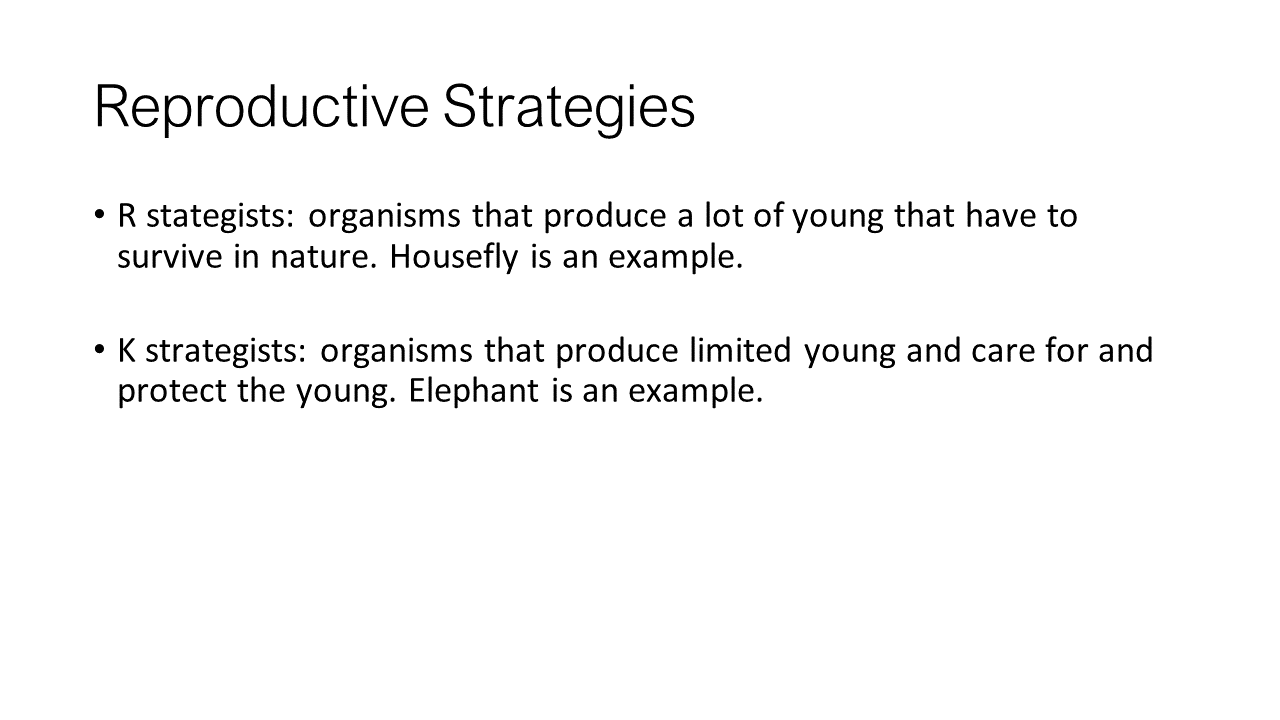 There are two common reproductive strategies in nature - r and k. R stategists are organisms that produce a lot of young that have to survive in nature. The housefly is an example. Many young are born but many die as well. The age of reproduction is very young and there are wild fluctuations in population.

K strategists are organisms that produce limited young and care for and protect the young. The elephant is an example. These organisms are typically bigger, live longer and adapt to environmental changes. They usually reproduce in stable environments. K strategists reproduce at an older age and are mostly stable.