Lesson Objectives:
- Community interactions
- Commensalism, amensalism, and mutualism
- Symbiosis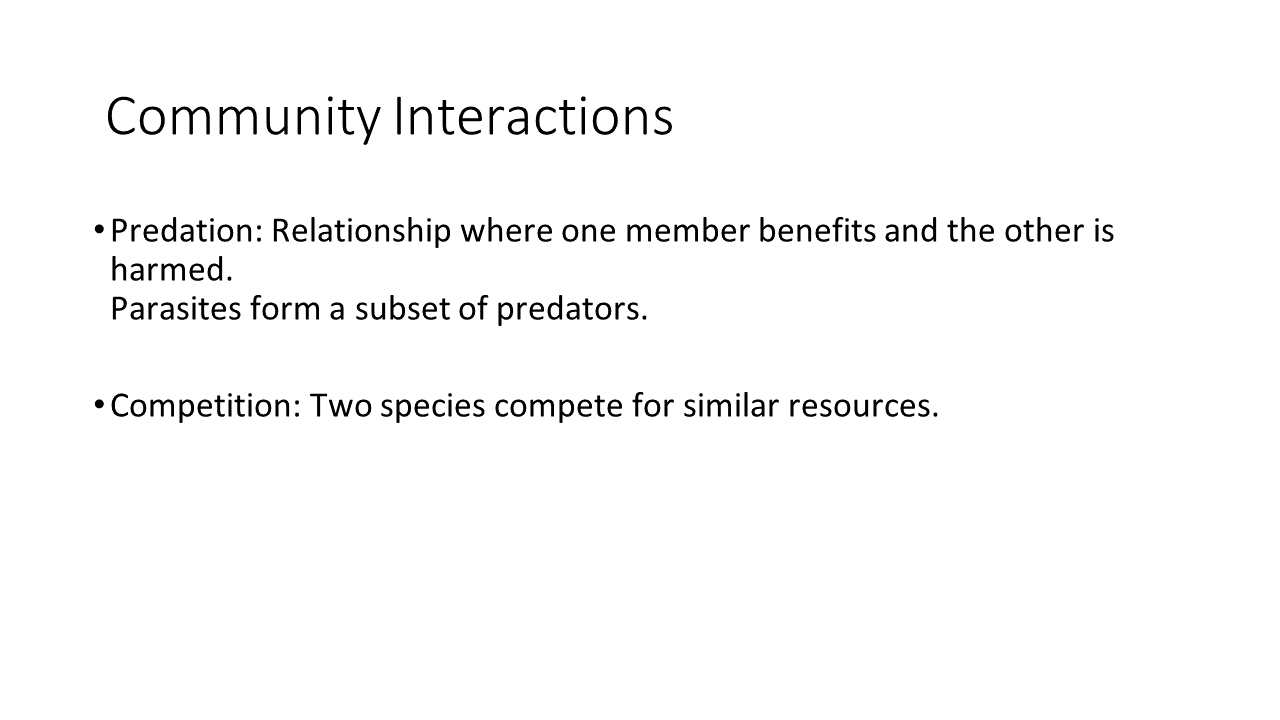 There are several types of community interactions. Predation is a relationship where one member benefits and the other is harmed. An example would be a wolf eating a moose. Predators are an important part of an ecosystem as having an animal without natural enemies can lead to habitat destruction.

Parasites are a subset of predators. They may not directly kill their hosts but weaken the hosts sufficiently to die from other conditions or other predators. An example includes microscopic bacteria and viruses such as tapeworm.

Competition occurs when two species compete for similar resources. An example is two different rabbit species competing for the same food (grass). Competition for resources among individuals led Charles Darwin to come up with the phrase "survival of the fittest" to indicate evolutionary change in species.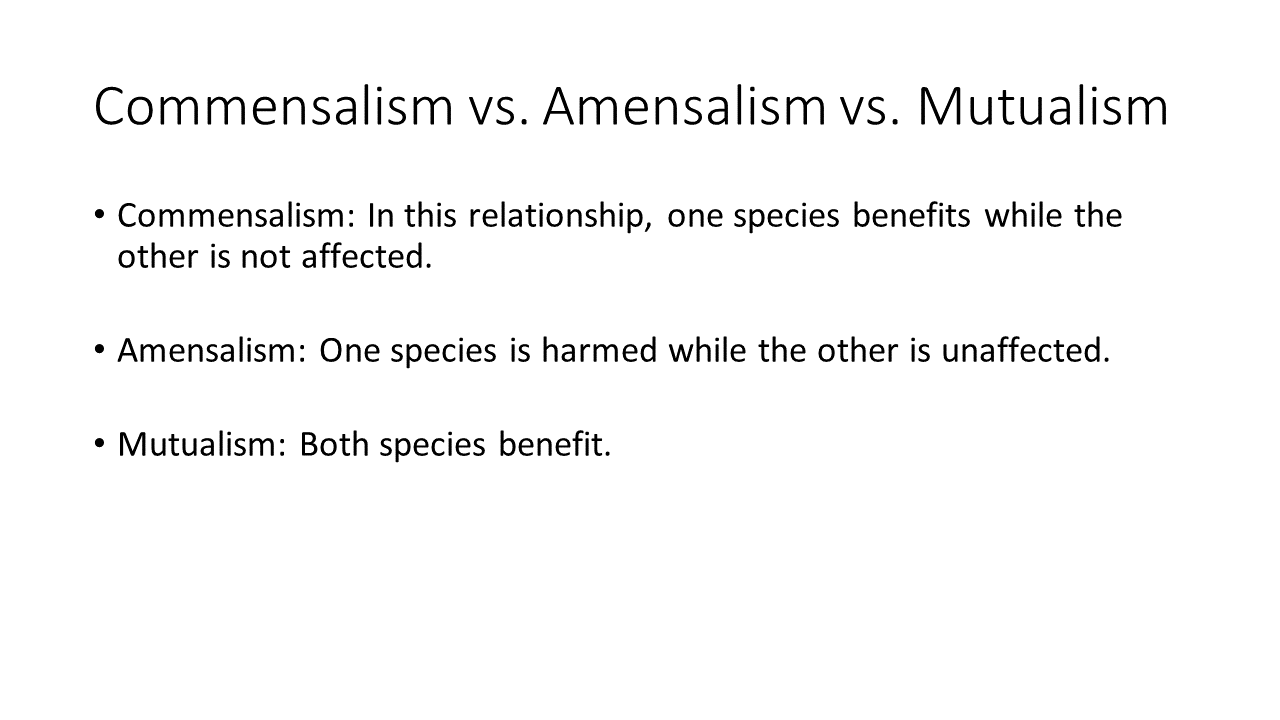 In commensalism, one species benefits while the other is not affected. An example of this is the water buffalo and egret that co-exist in the same space. The water buffalo stirs up insect prey and then the egret eats it.

In amensalism, one species is harmed while the other is unaffected. An example is the black walnut tree that secretes a chemical compound that can kill other plants in the area.

With mutualism, both species benefit from the relationship. A great example of this is the bees and the plants they pollinate. Another example is lichens with algae.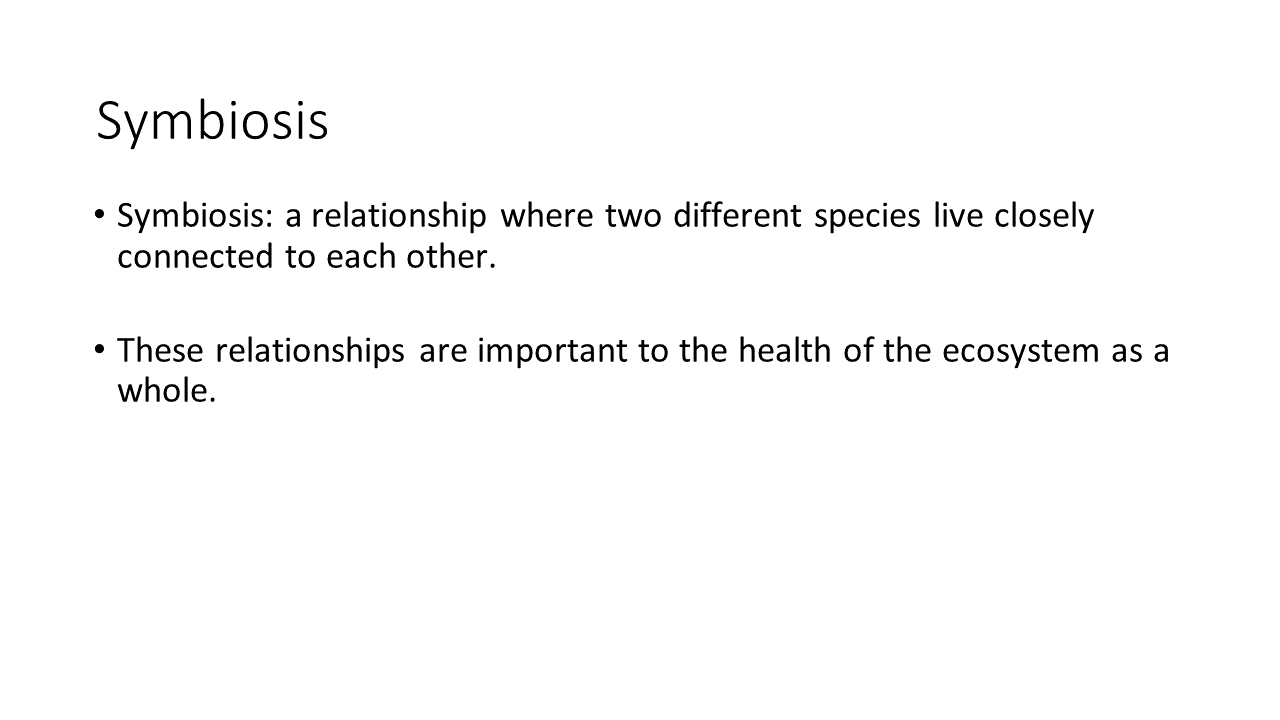 Symbiosis is a relationship where two different species live closely connected to each other. Relationships between species can be positive, negative or neutral. These relationships are important to the health of the ecosystem as a whole.