Lesson Objectives:
- Ecological succession
- Fire climax ecosystems
- LTER sites
- Resilience and feedback loops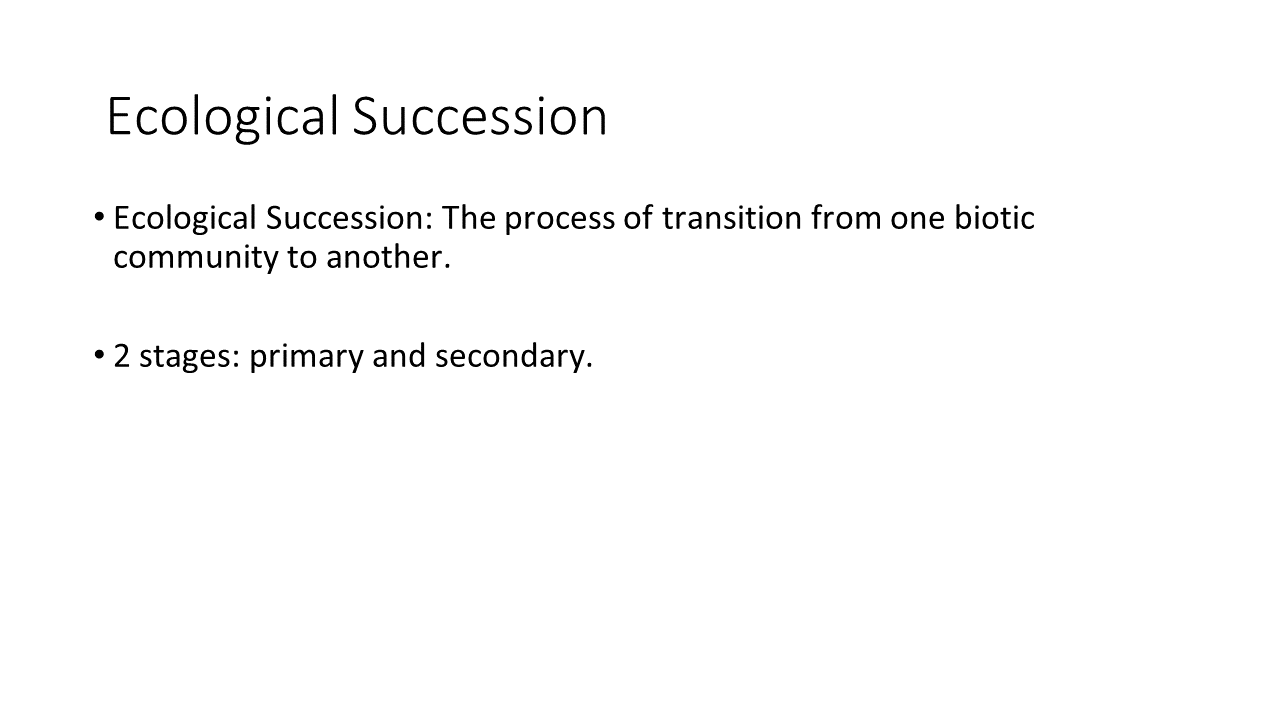 After a disturbance like a fire or volcano, new plants grow from the soil, new trees sprout, and eventually a new forest replaces the old. This process is called ecological succession: Ecological Succession is the process of transition from one biotic community to another.

There are 2 stages to ecological succession. Primary succession occurs right after the event (volcanic eruption, fire or other) where one biotic community invades the area and starts growing. With an empty environment like bare rock, not much life can be supported initially. However, mosses can develop in this area. As moss grows, soil accumulates. As soil accumulates, plants can grow. Eventually, bigger shrubs and trees can develop.

Secondary succession begins after soil has taken root. In this stage, plants, animals and human beings move into the area.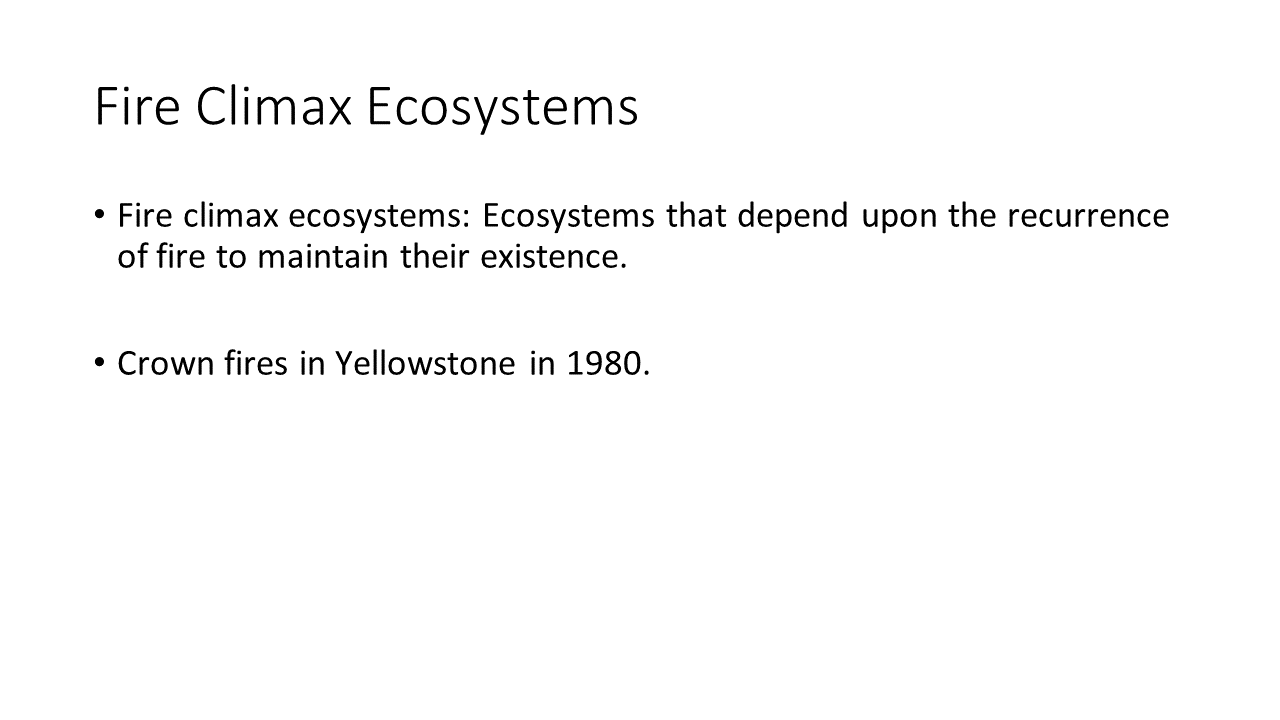 Fire climax ecosystems are ecosystems that depend upon the recurrence of fire to maintain their existence. Fire is often started by lightning and acts as a natural abiotic factor to preserve the balance in ecosystems. Fire can help release nutrients from dead organic matter. Some plant species like lodgepole pine will not release seeds until scorched by fire.

In 1980, crown fires occurred in Yellowstone because the area was too dry, even though there was not a lot of deadwood. Crown fires, while scary at the time, helped to clear out sickly trees and debris, release nutrients, and provide a fresh start to the ecosystem. Burned areas turned into productive meadows. Periodic crown fires thus create a series of meadows and forests at different levels of succession with a variety of habitats.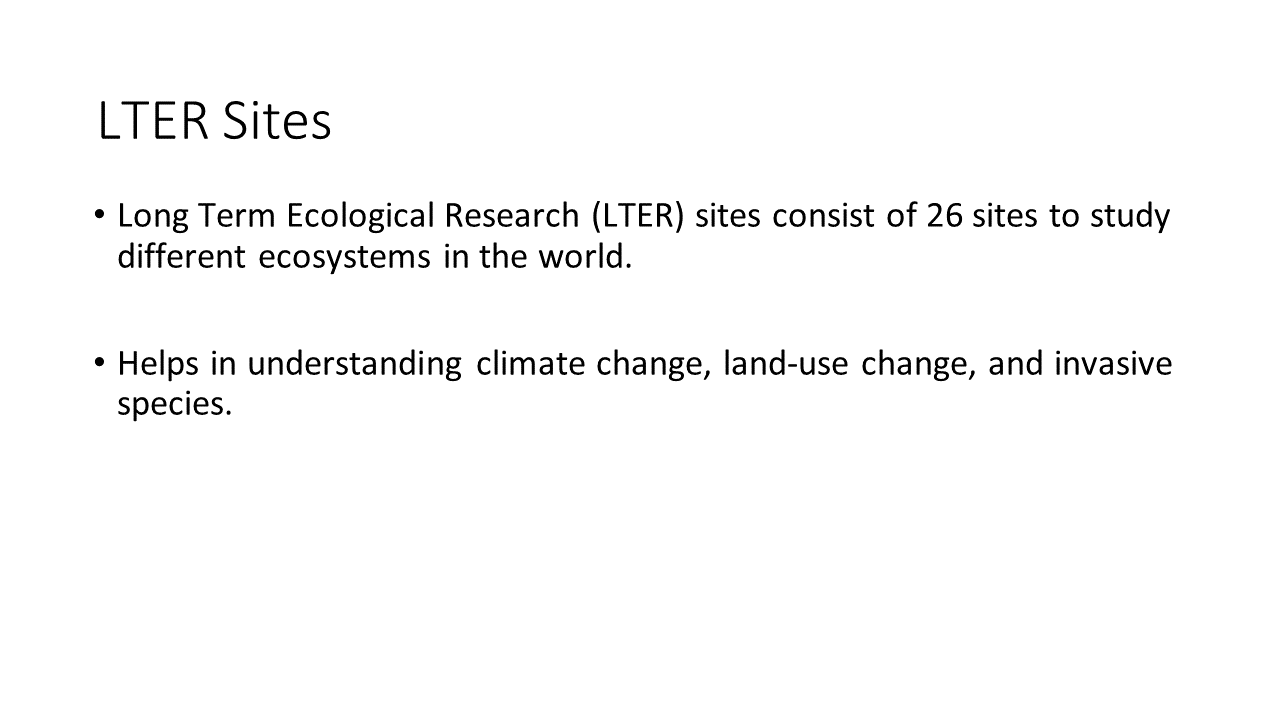 Long Term Ecological Research (LTER) consists of 26 sites to study different ecosystems in the world. The studies conducted at these sites help in understanding climate change, land-use change, and invasive species, to provide insight and ways to prepare for changes in systems.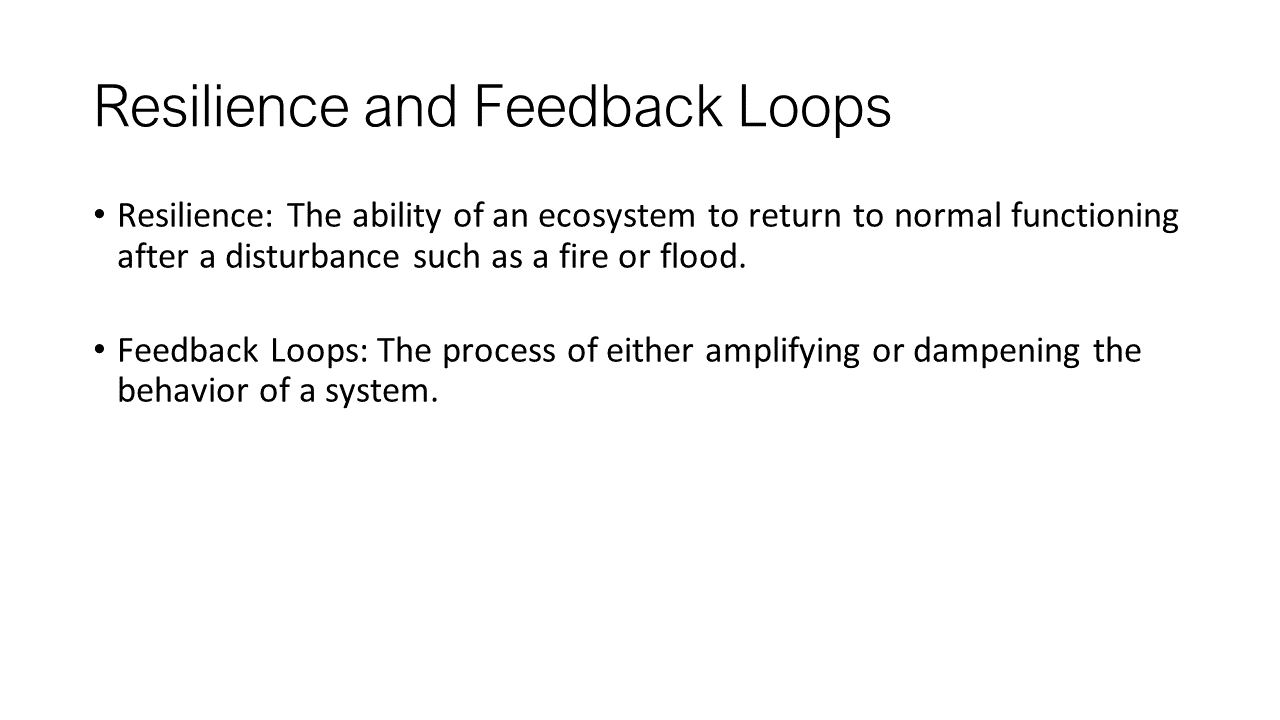 Resilience is the ability of an ecosystem to return to normal functioning after a disturbance such as a fire or flood. Fires appear to be very destructive, but can also release nutrients and improve the entire landscape through new growth.

Feedback loops involve the process of either amplifying (positive loops) or dampening (negative loops) the behavior of a system. For example, predator-prey cycles function as negative feedback loops that keep both populations from exploding. If you removed the predator, this could result in a positive feedback loop for the prey with too much prey overgrazing and destroying their own food supply.