Lesson Objectives:
- Ecosystem capital
- Vital ecosystem services
- Ecological footprint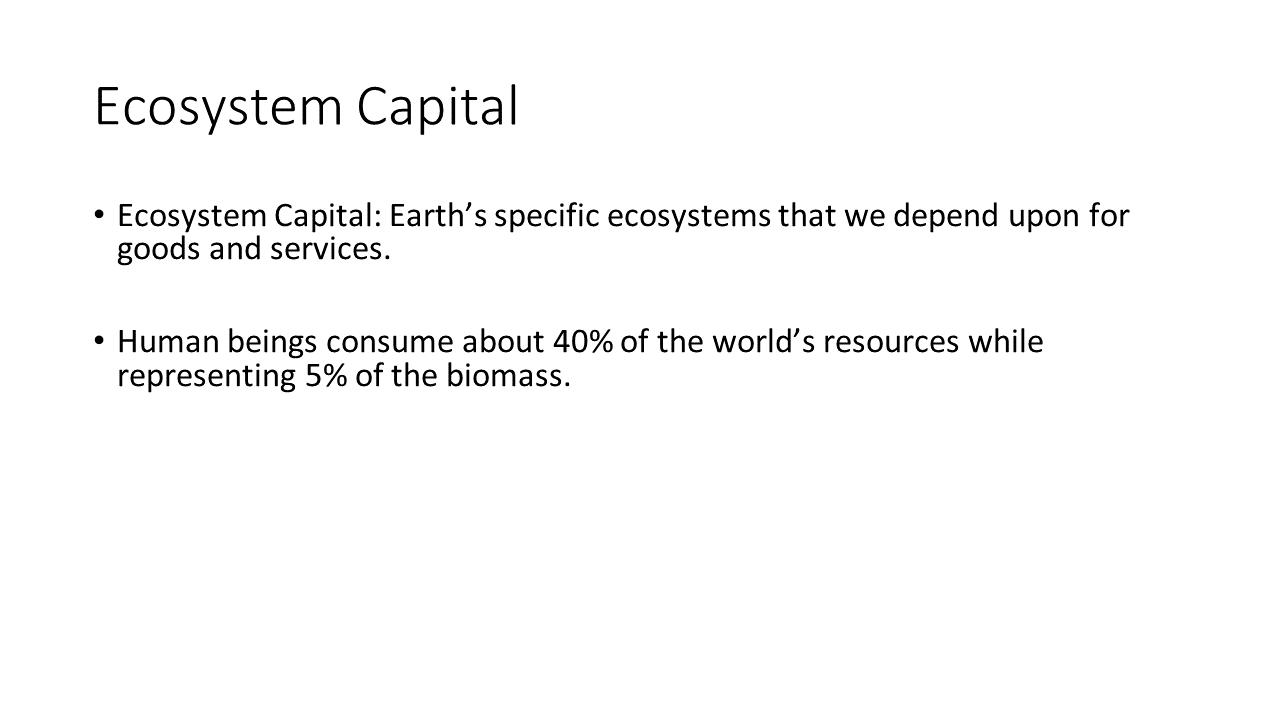 Ecosystem Capital consists of the Earth's specific ecosystems that we depend upon for goods and services. Human beings consume about 40% of the world's resources while representing 5% of the biomass. This rate is only increasing and intrudes upon natural cycles.

1.6 billion people, many of the world's poorest, depend on forests for sustenance (fuel, food and more). However, this natural ecosystem capital is not often valued, nor is the human impact upon these ecosystems through development and clear cutting in the area.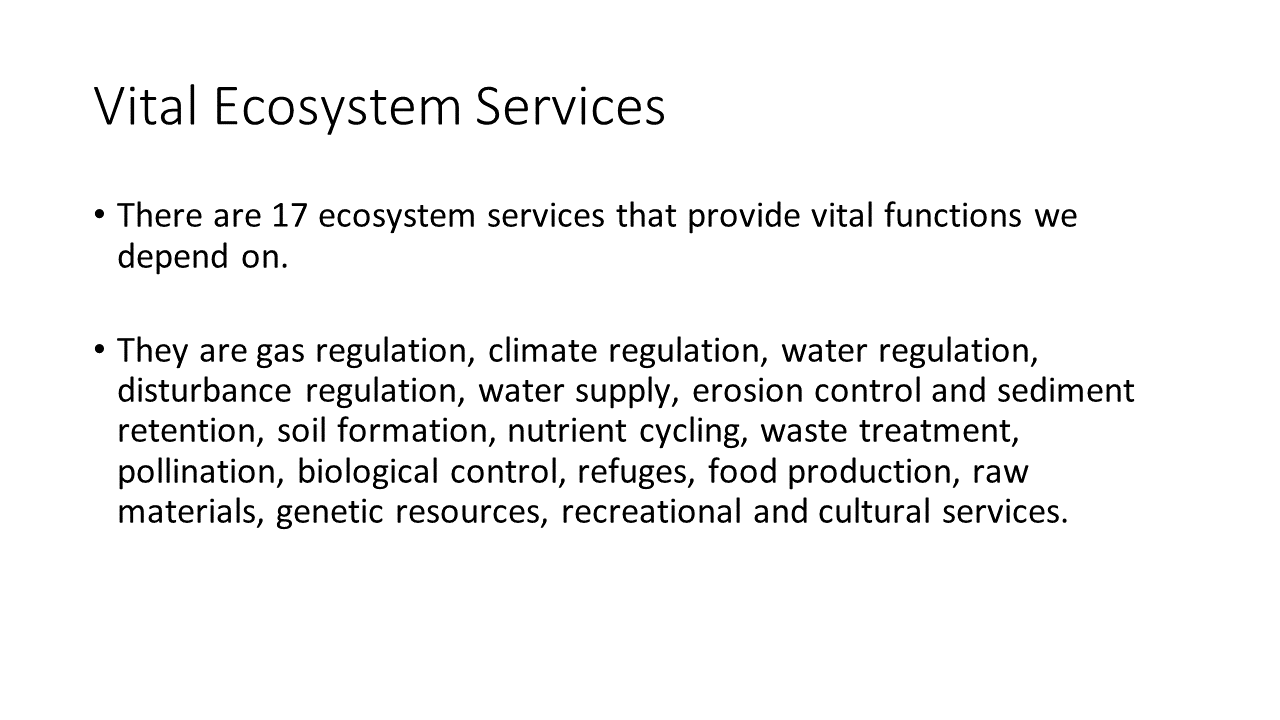 To assign values to ecosystems, a team of 13 natural scientists produced a report "The Value of the World's Ecosystem Services and Natural Capital" in 1997. They listed 17 ecosystem services that provide vital functions we depend on. These services are gas regulation, climate regulation, water regulation, disturbance regulation, water supply, erosion control and sediment retention, soil formation, nutrient cycling, waste treatment, pollination, biological control, refuges, food production, raw materials, genetic resources, recreational and cultural services.

Ecosystems are valuable for human welfare and economic activity.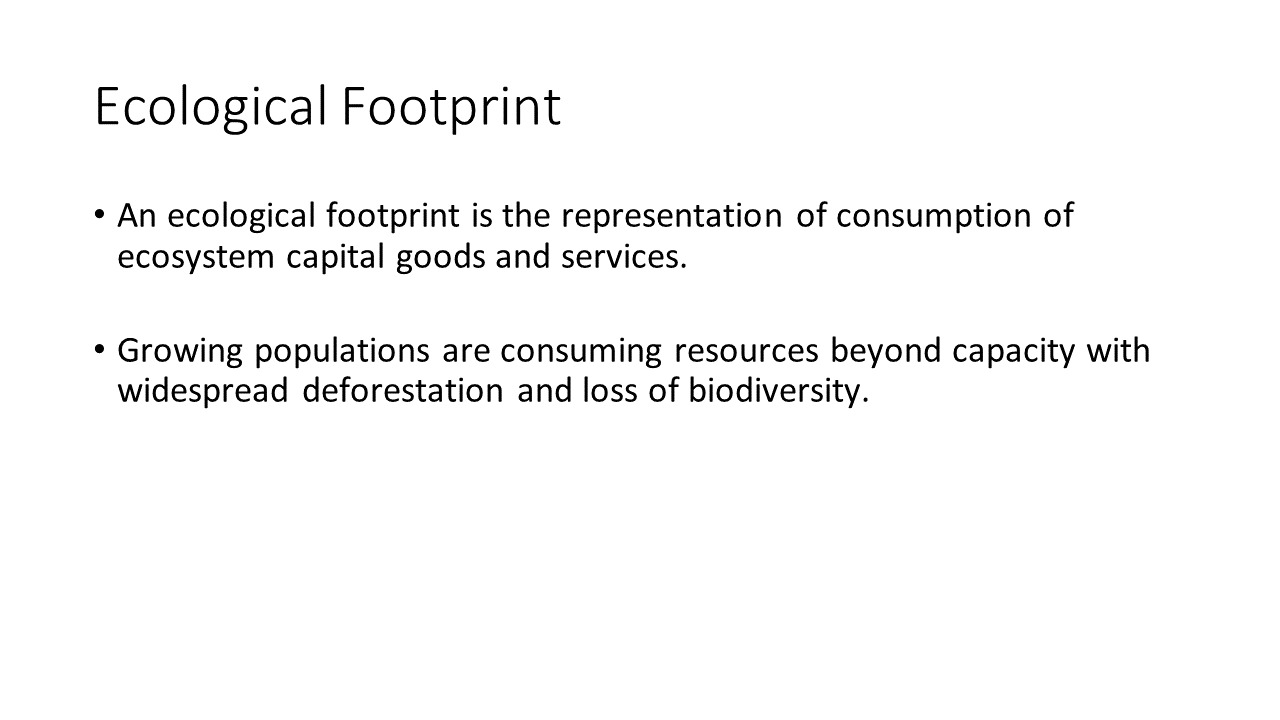 An ecological footprint is the representation of the consumption of ecosystem capital goods and services. Managing the ecological footprint of a country requires careful planning and thinking ahead. Global consumption leads to a very large ecological footprint. Growing populations are consuming resources beyond capacity with widespread deforestation and loss of biodiversity.