Lesson Objectives:
- International efforts
- Stewardship and biodiversity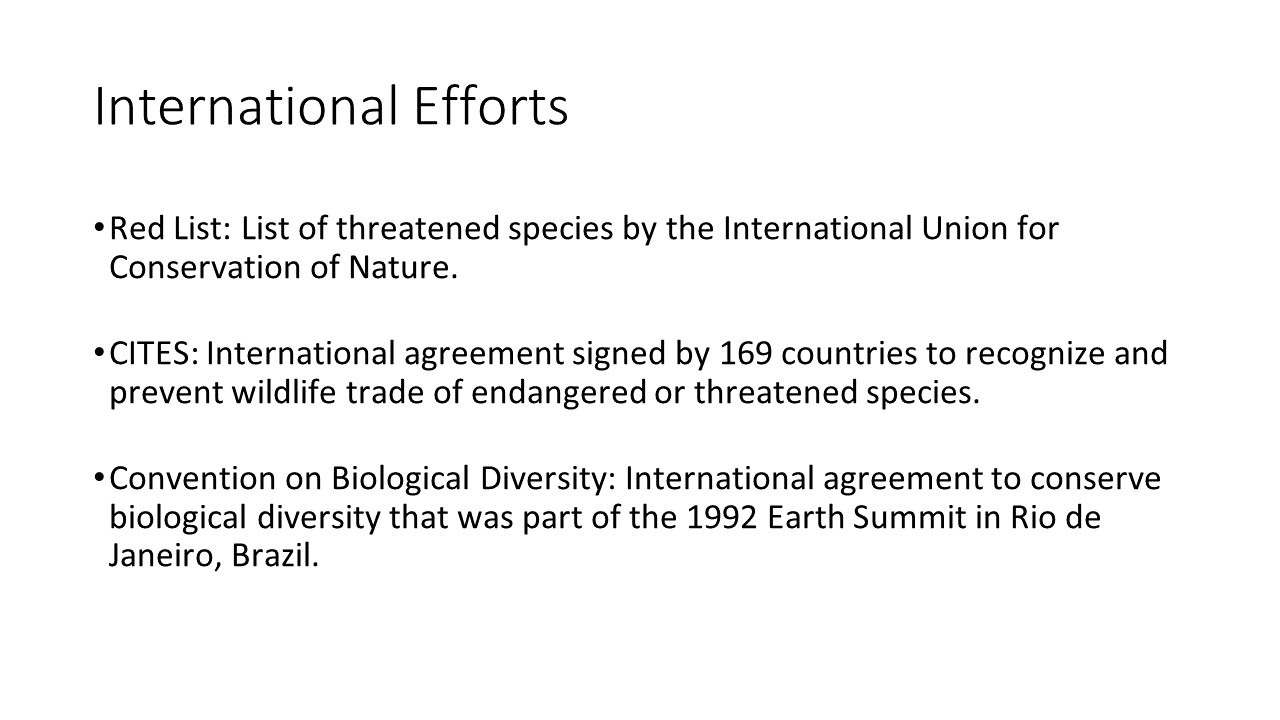 Protecting biodiversity extends beyond our borders. Internationally, there have been several efforts to reduce illegal wildlife sales and hunting, and also to monitor species populations.

The Red List is a list of threatened species created and maintained by the International Union for Conservation of Nature. While the IUCN does not enforce protection in any way, this list and other information the organization provides is used by conservation organizations worldwide.

CITES is an international agreement signed by 169 countries to recognize and prevent wildlife trade of endangered or threatened species. One notable success was the banning of international trade in ivory in 1989 to stop the rapid decline in the African elephant, a species whose numbers had dwindled from 2.5 million in 1950 to 470,000 in 2008.

Supported by the United Nations, the Convention on Biological Diversity is an international agreement to conserve biological diversity that was part of the 1992 Earth Summit in Rio de Janeiro, Brazil. The treaty addressed conservation, sustainable use of biodiversity and equitable sharing of genetic resources found in a country.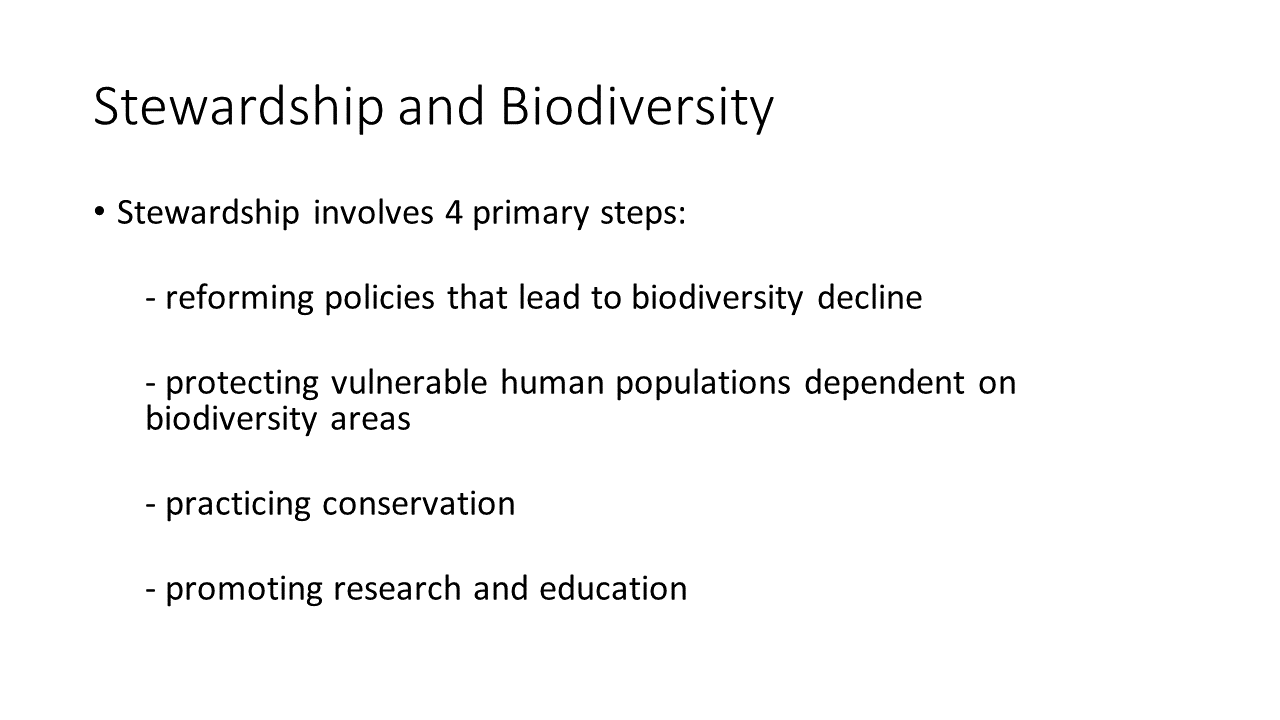 Stewardship involves 4 primary steps:
- reforming policies that lead to biodiversity decline
- protecting vulnerable human populations dependent on biodiversity areas
- practicing conservation
- promoting research and education

In many ways, our values are demonstrated by our approach to wild species. Caring is evident in actions such as conscious planning, consumption and coordination with government and local organizations to prevent species loss. The protection of biodiversity is tied to the ways people value wild species.