Lesson Objectives:
- Preservation vs. conservation
- Human use of ecosystems
- Rights of tenure
- MSY and optimal population
- Tragedy of the Commons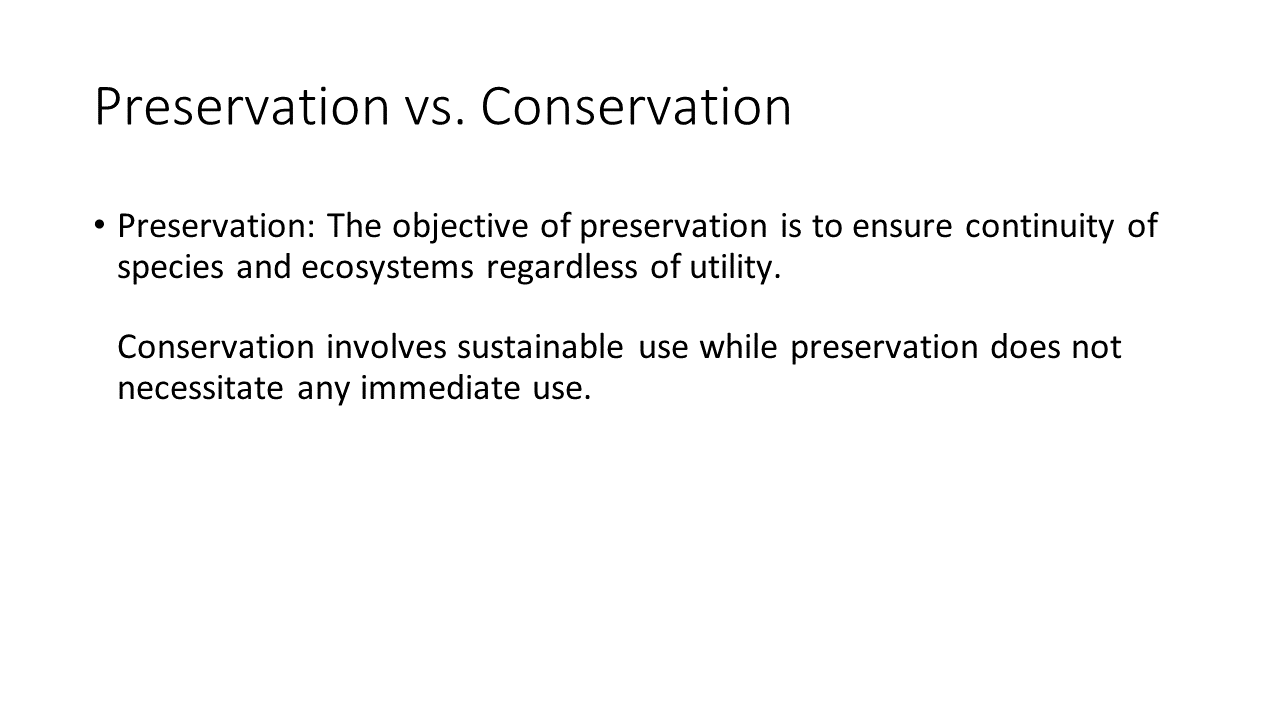 The objective of preservation is to ensure continuity of species and ecosystems regardless of utility. Preservation and conservation are often confused.

Conservation involves sustainable use while preservation does not necessitate any immediate use.

For example, it is impossible to maintain old growth virgin trees and harvest them. A second-growth forest is needed for harvesting and this should be done in a sustainable way so that the forest does not decline.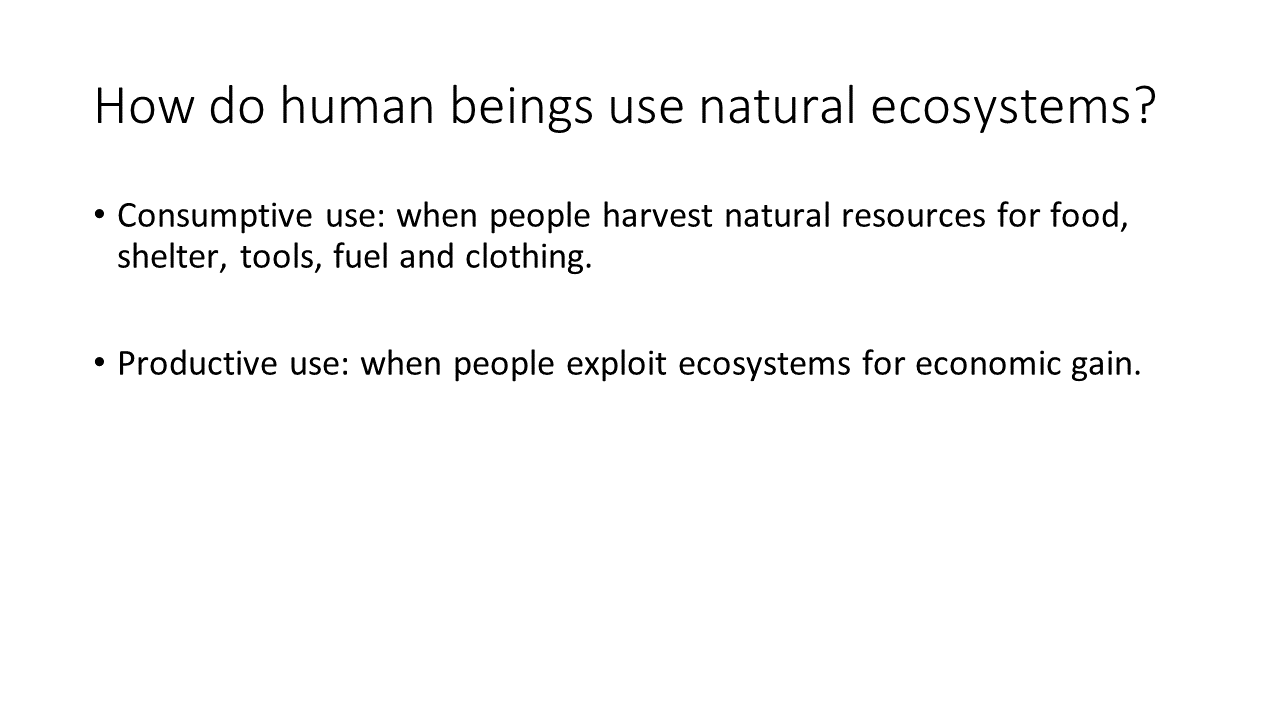 Human beings use natural ecosystems in 2 ways - for consumptive use and productive use.

Consumptive use occurs when people harvest natural resources for food, shelter, tools, fuel and clothing. Complete dependence for consumptive use is most common in rural areas of the developing world.

Productive use occurs when people exploit ecosystems for economic gain. Productive use is very important economically to individuals, organizations and governments. For example, recently, global fisheries' catch of 83 million tons was valued at $93.9 billion.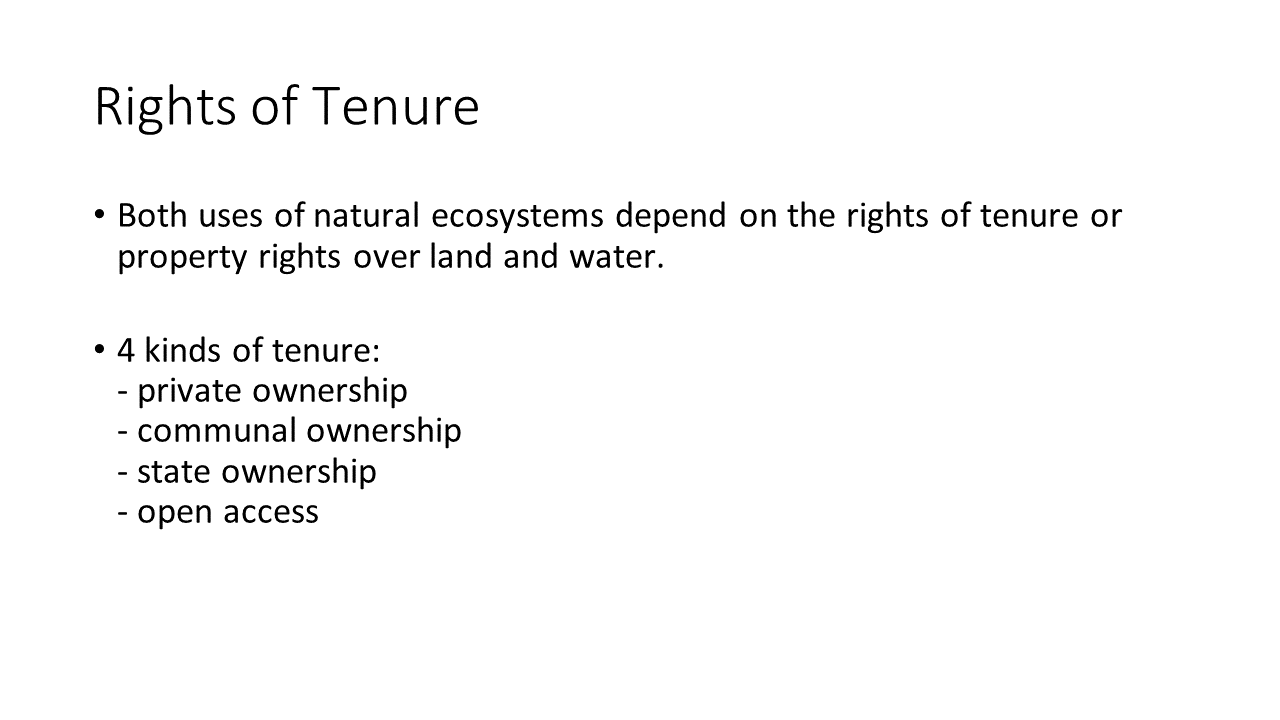 Both uses of natural ecosystems, consumptive and productive, depend on the rights of tenure, or property rights over land and water.

There are four kinds of tenure:
- private ownership (which restricts access to natural resources)
- communal ownership (which allows community use of natural resources)
- state ownership (which implies regulated use of natural resources)
- open access (where natural resources can be used by anyone)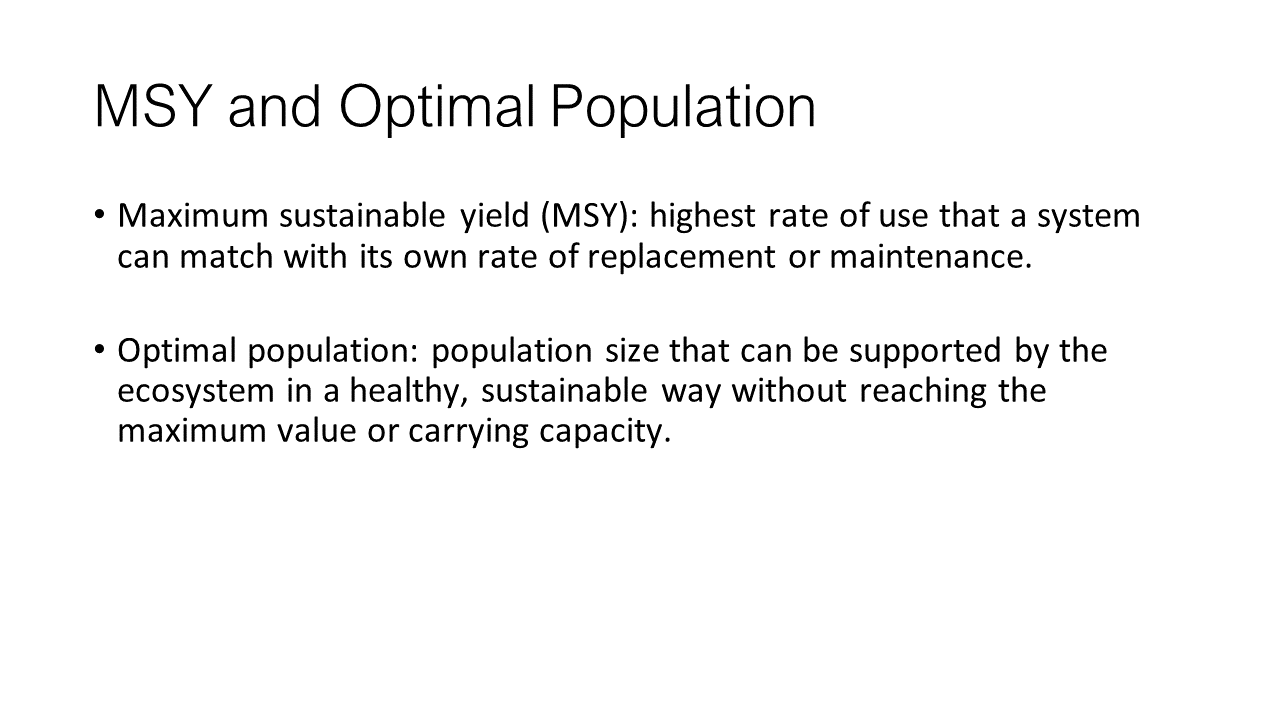 Maximum sustainable yield (MSY) is the highest rate of use that a system can match with its own rate of replacement or maintenance.

Optimal population is the population size that can be supported by the ecosystem in a healthy, sustainable way without reaching the maximum value or carrying capacity.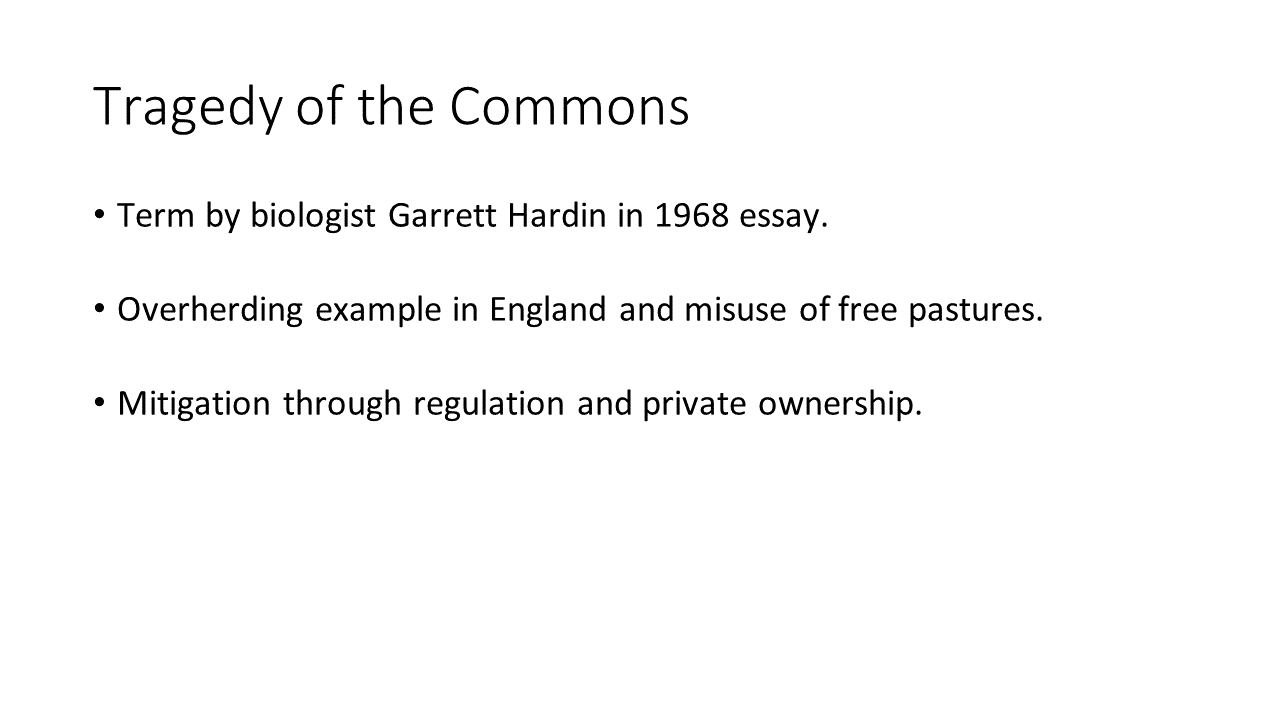 In a landmark essay "Tragedy of the Commons" by biologist Garrett Hardin, Hardin explained how the concept of free access can be misused. For example, in England, when the king offered free pastures for cattle grazing, herders were willing to overgraze areas for personal profit and to defeat any potential competition by moving in to areas where other herders suffered losses. They kept overgrazing until the pastures were completely destroyed. The lesson here was that the pursuit of individual interests exclusively leads to tragedy for all.

This tragedy can be mitigated and averted through regulation of access to common areas and through private ownership.