Lesson Objectives:
- The Animal and Plant Health Inspection Service
- Pesticide regulations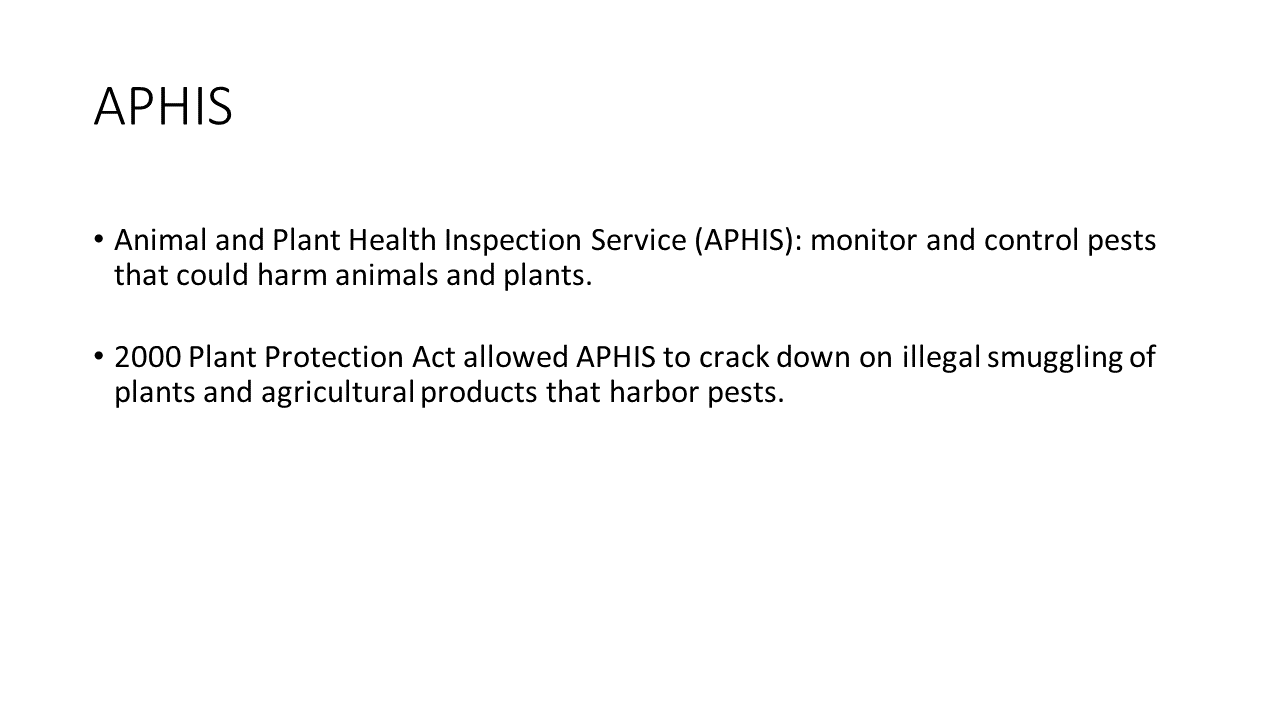 The Animal and Plant Health Inspection Service (APHIS) is part of the USDA and monitors and controls pests that could harm animals and plants.

In 2000, Congress passed the Plant Protection Act that consolidated prior laws from 1974 onwards and gave APHIS more direct authority to manage pests. The Act allowed APHIS to crack down on illegal smuggling of plants and agricultural products that harbor pests.

APHIS's role has expanded over the years to include bioengineered species and diseases, and to monitor threats from bioterrorism and genetically modified organisms.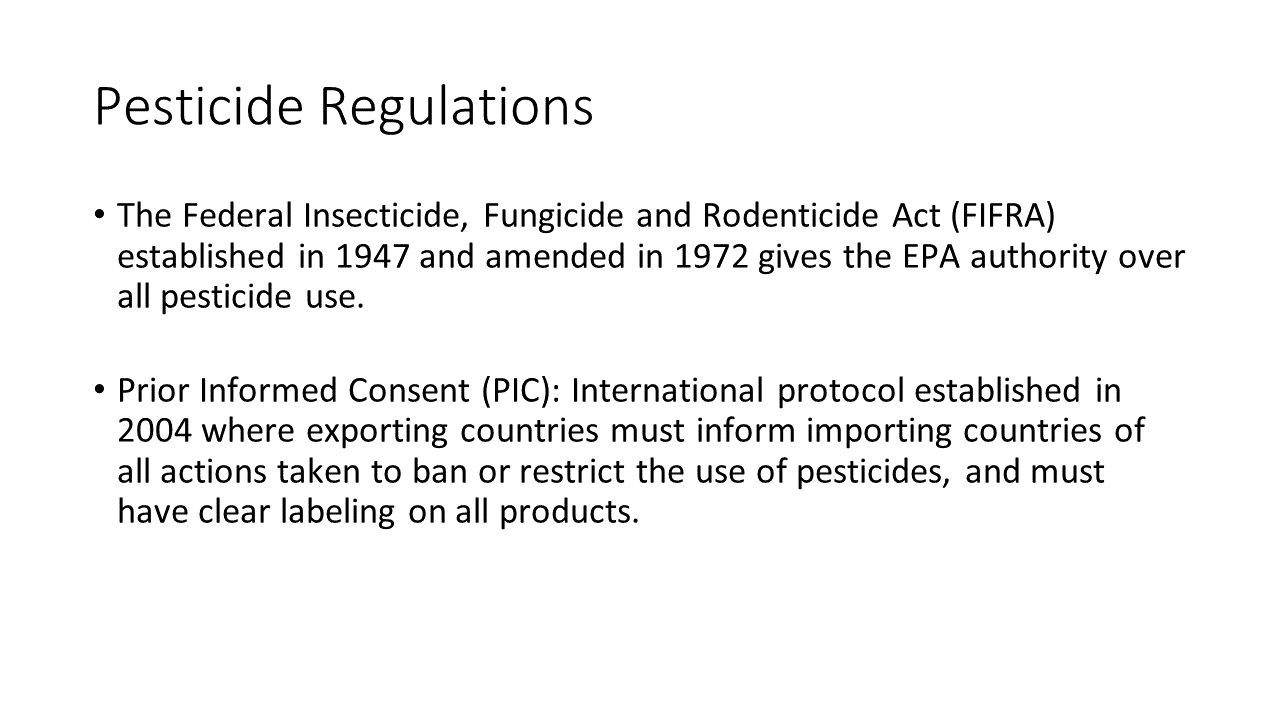 Regulation of the pesticide industry includes both national and international laws and agreements. The Federal Insecticide, Fungicide and Rodenticide Act (FIFRA) established in 1947 and amended in 1972 gives the EPA authority over all pesticide use. This includes the manufacture, sale, use and testing of pesticides.

Prior Informed Consent (PIC) is an international protocol established in 2004 based on consensus from the Rotterdam Conference in 1998, and mandates that exporting countries must inform importing countries of all actions taken to ban or restrict the use of pesticides, and must have clear labeling on all products.