Lesson Objectives:
- Natural gas
- Energy Return on Investment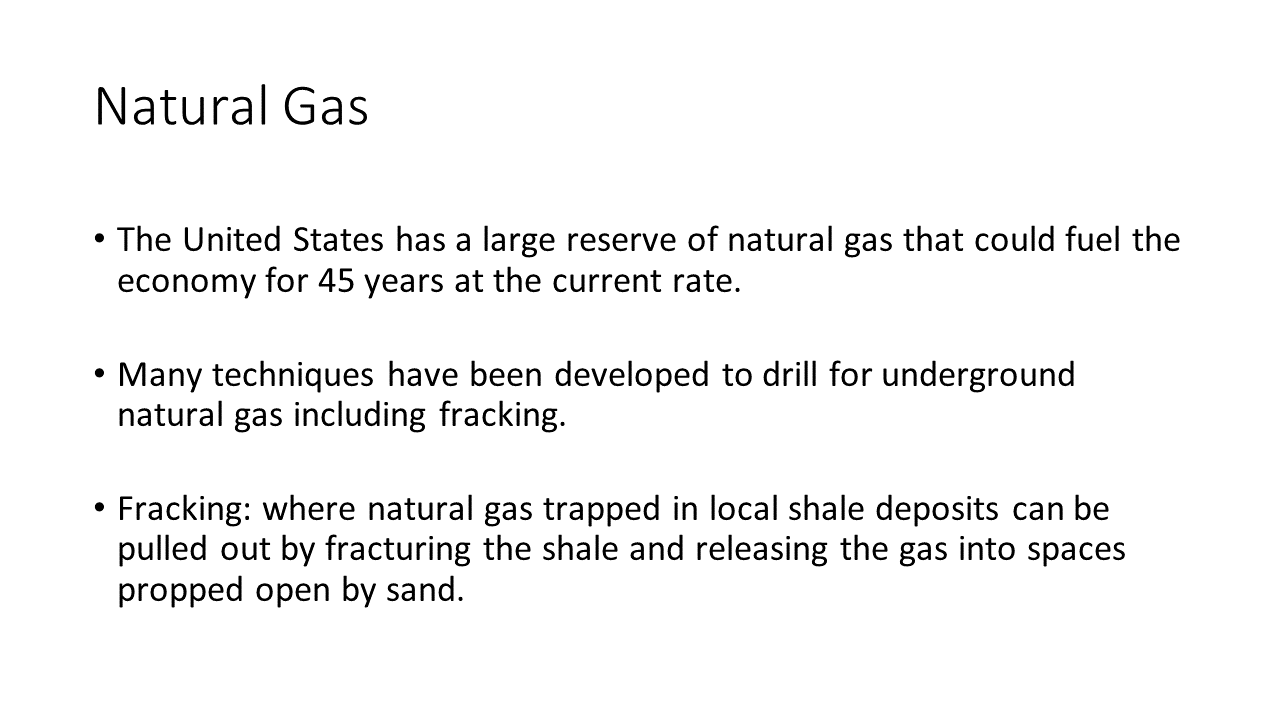 The United States has a large reserve of natural gas that could fuel the economy for 45 years at the current rate.

Many techniques have been developed to drill for underground natural gas including fracking.

Fracking is the process where natural gas trapped in local shale deposits can be pulled out by fracturing the shale and releasing the gas into spaces propped open by sand. However, there are problems with fracking as chemicals used in the holding ponds of water (where the gas is held upon release) can leak into groundwater.

Natural gas is being used in residential and commercial heating.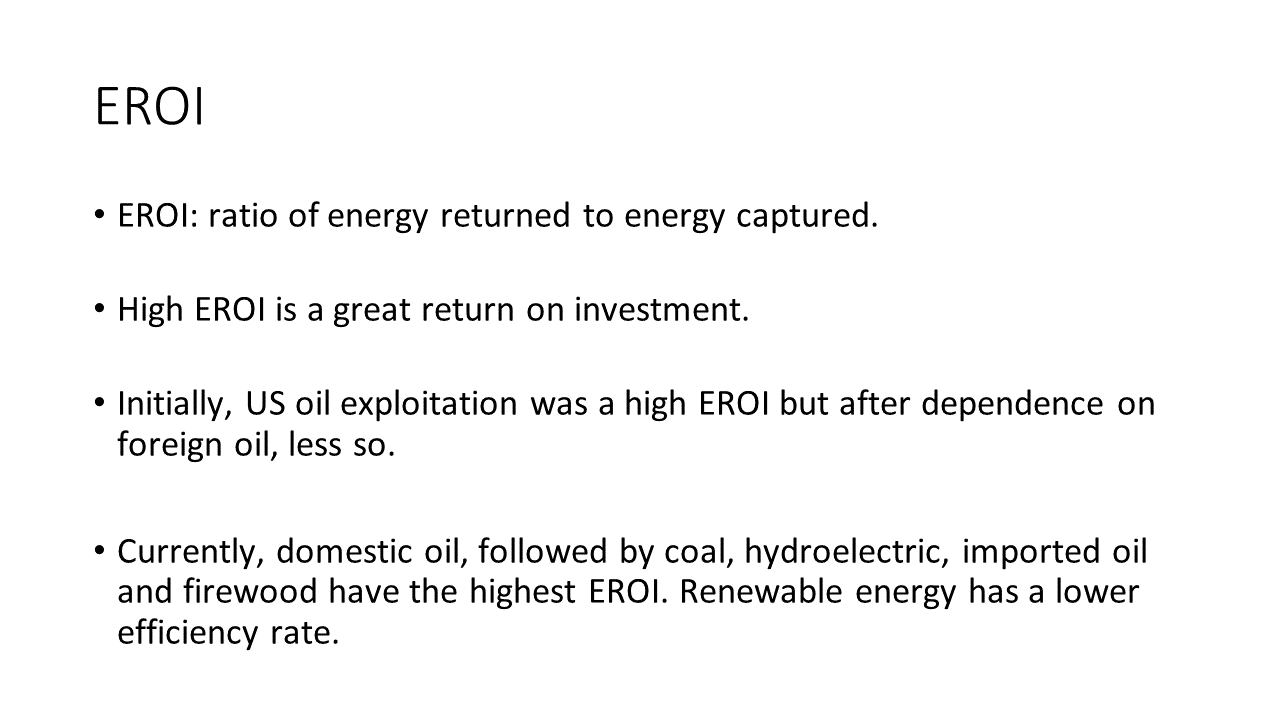 EROI is the ratio of energy returned to energy captured.

A high EROI is a great return on investment.

Initially, US oil exploitation had a high EROI but after dependence on foreign oil, has become less so. Currently, domestic oil, followed by coal, hydroelectric, imported oil and firewood have the highest EROI. Renewable energy has a lower efficiency rate and lower EROI.

For renewable energy to be a reliable source of energy, it has to be more efficient and effective with a higher EROI.