Lesson Objectives:
- Energy policy
- Supply-side vs Demand-side policy




Energy policy after the 1970s crisis saved the economy $18 billion. Unfortunately, we slipped back into old ways. In 2005, Congress passed an Energy Policy Act after years of debate.

Under President Obama, the Energy Independence and Security Act of 2007 was passed. The administration also passed the American Recovery and Reinvestment Act of 2009 that directed $90 billion into clean energy and made changes to existing policy for efficiency and security.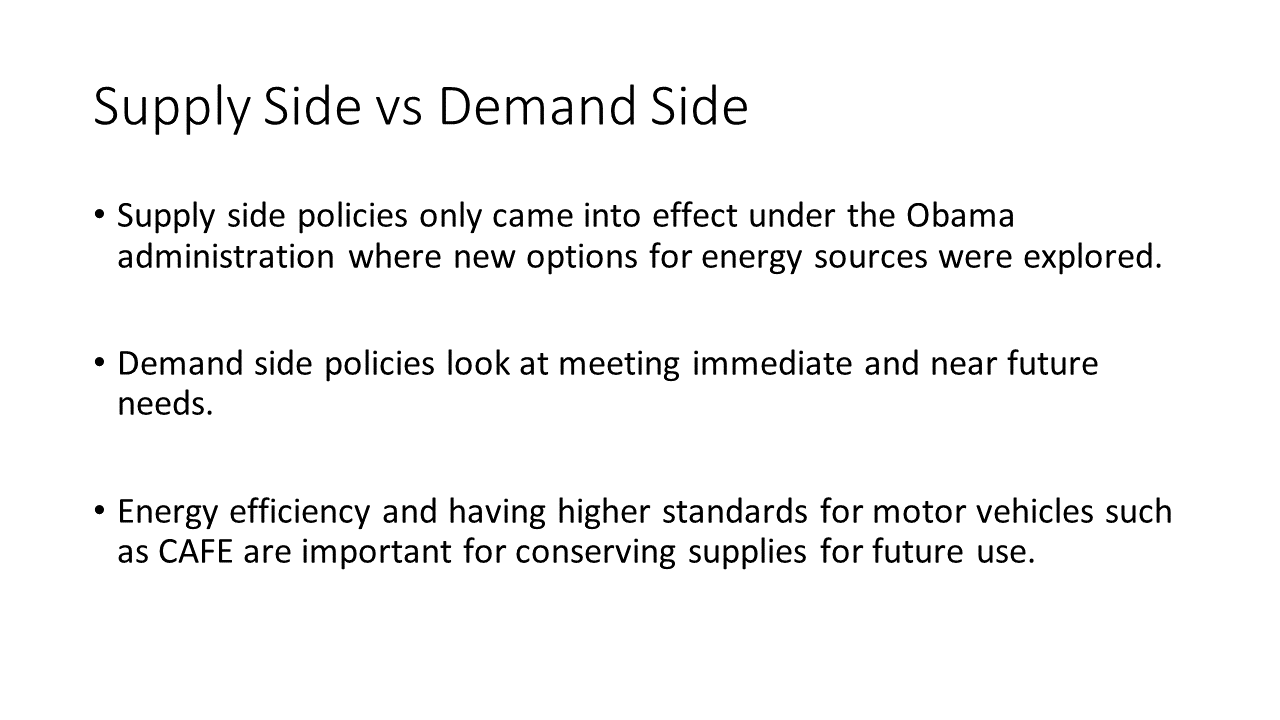 Energy use in the United States has been driven by either demand or supply side policies. Supply side policies only came into effect under the Obama administration where new options for energy sources were explored. Demand policies have been the most popular as they address immediate and near future needs.

Energy efficiency and having higher standards for motor vehicles such as CAFE are important for conserving supplies for future use.

Energy has value only by itself. We value energy sources for their abilities to help us do work and to take care of ourselves and our communities. By investing in renewable energy through funding, education and tax breaks, we can encourage adoption and move away from limited and polluting fossil fuel sources. Building a low carbon energy future requires using renewable energy and potentially, nuclear power.