Lesson Objectives:
- Nuclear power
- Concerns about nuclear power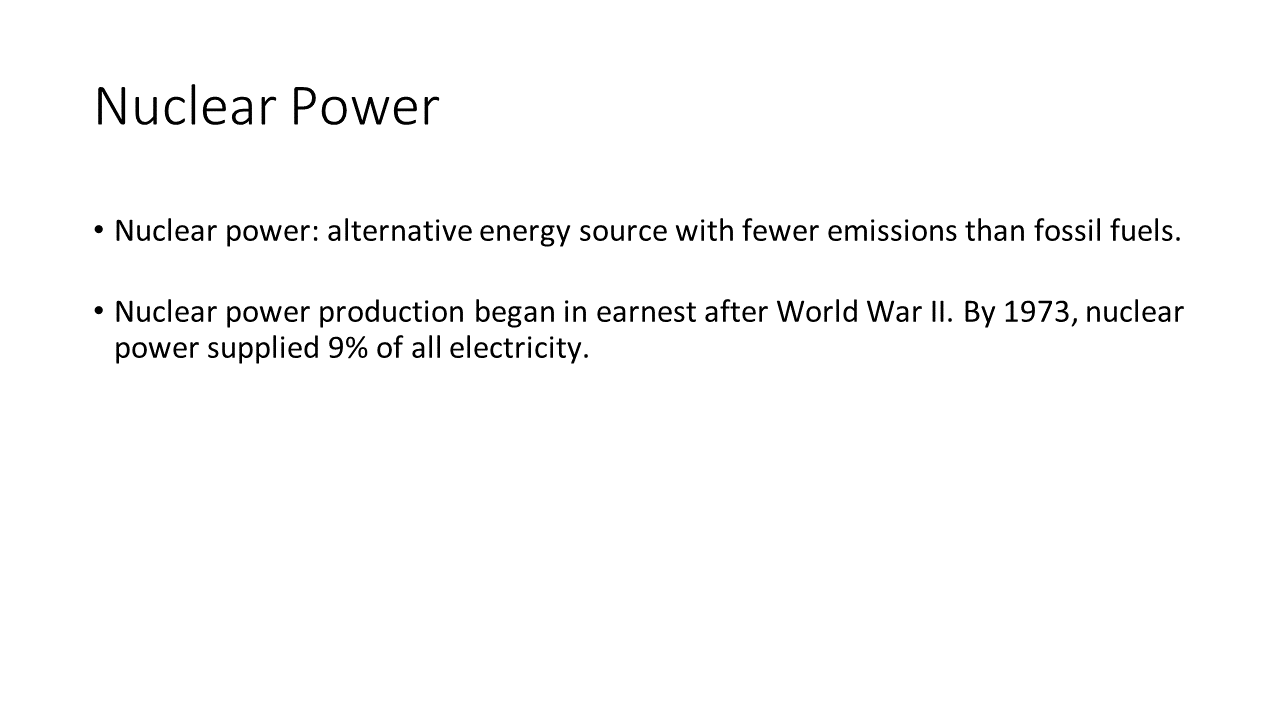 Nuclear power is an alternative energy source with fewer emissions than fossil fuels.

Nuclear power production began in earnest after World War II. By 1973, nuclear power supplied 9% of all electricity.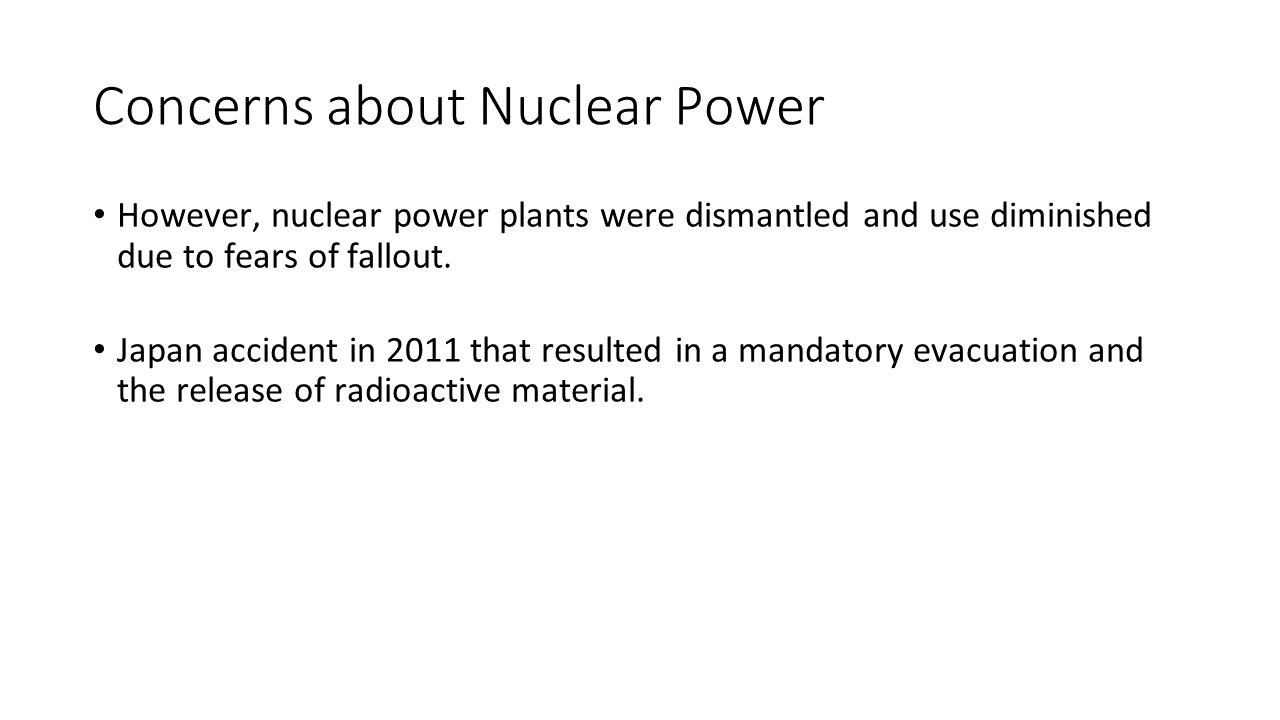 However, nuclear power plants were dismantled and their use diminished due to fears of fallout. Consumers were worried about what would happen if an accident occurred. Both citizens and state government deemed that it would be impossible to evacuate areas if there were an accident.

In Japan, in March 2011, a massive earthquake struck power stations such as the Fukushima Daiichi power station with six nuclear reactors. Japan has 55 nuclear reactors. Seawater cut off power and demolished backup generators. The government issued a mandatory evacuation within a 12-mile radius, moving 75,000 people. The accident caused the release of radioactive material into the air, which is harmful for all life. The area is expected to be a dead zone for many years to come.