Lesson Objectives:
- Uranium and plutonium
- Nuclear fusion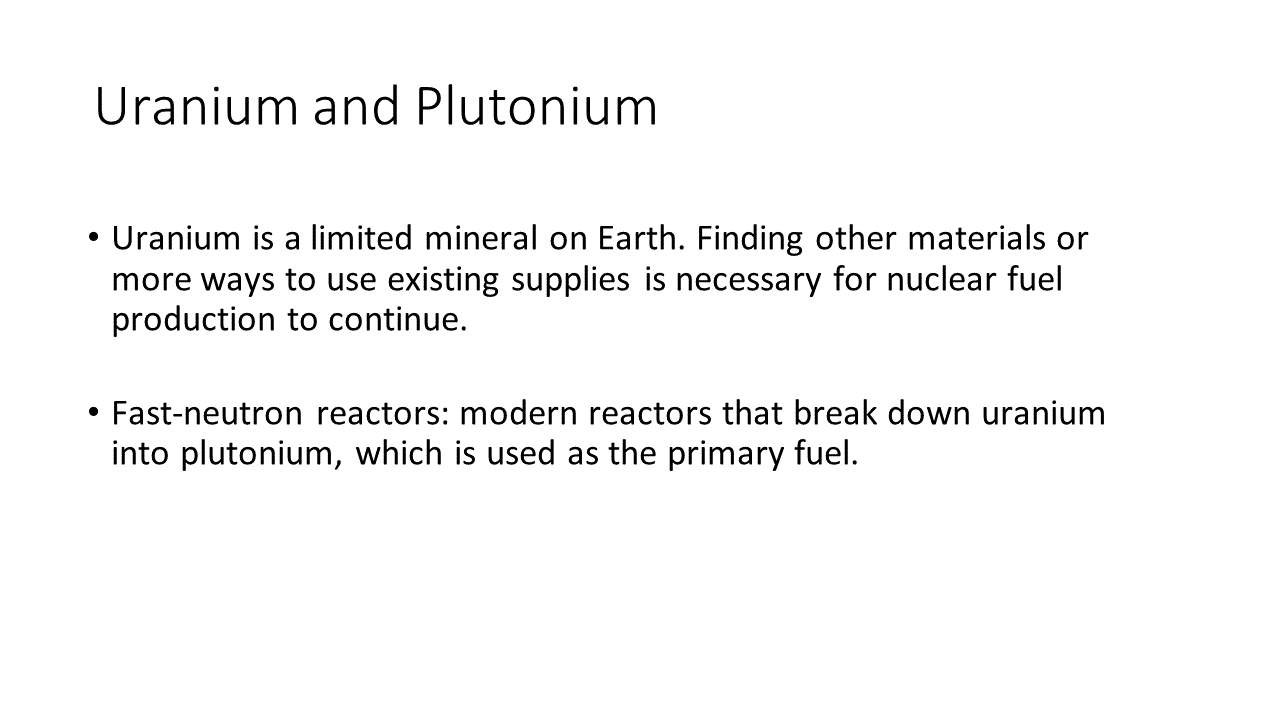 Uranium is a limited mineral on Earth. Finding other materials or more ways to use existing supplies is necessary for nuclear fuel production to continue.

Fast-neutron reactors are modern reactors that break down uranium into plutonium, which is used as the primary fuel. The United States uses fast-neutron reactors for the military. Fast-neutron reactors have the same safety concerns as standard fission reactors but also have a few more problems. Fast-neutron reactors use plutonium that has a half-life of 24,000 years. The potential for plutonium to be used for illicit weapons is great as plutonium can be purified faster than uranium. Hence, the security of fast-neutron sites is very important.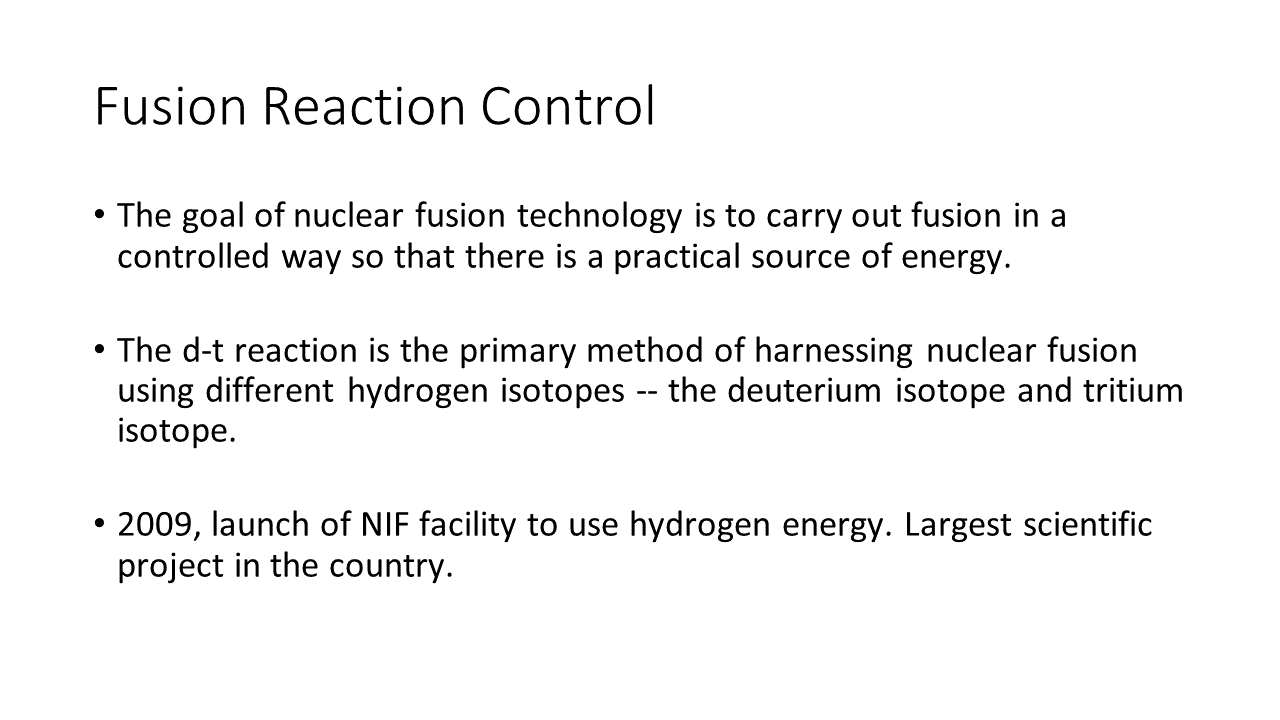 The goal of nuclear fusion technology is to carry out fusion in a controlled way so that there is a practical source of energy.

The d-t reaction is the primary method of harnessing nuclear fusion, using the deuterium isotope and tritium isotope. Tritium is unstable, however, as it is artificially produced and hazardous. It can also leak from reactors.

In 2009, the government launched the National Ignition Facility (NIF) in Livermore, CA to use hydrogen energy instead as the material for nuclear fusion reactors. This is the largest scientific project in the country. The process involves focusing laser beams on a pellet containing hydrogen isotopes. The goal is to have the laser beams crush the core of the pellet with so much energy that hydrogen atoms inside would fuse together (ignite) and then release energy.