Lesson Objectives:
- The future of nuclear energy
- Adoption of nuclear power in the U.S.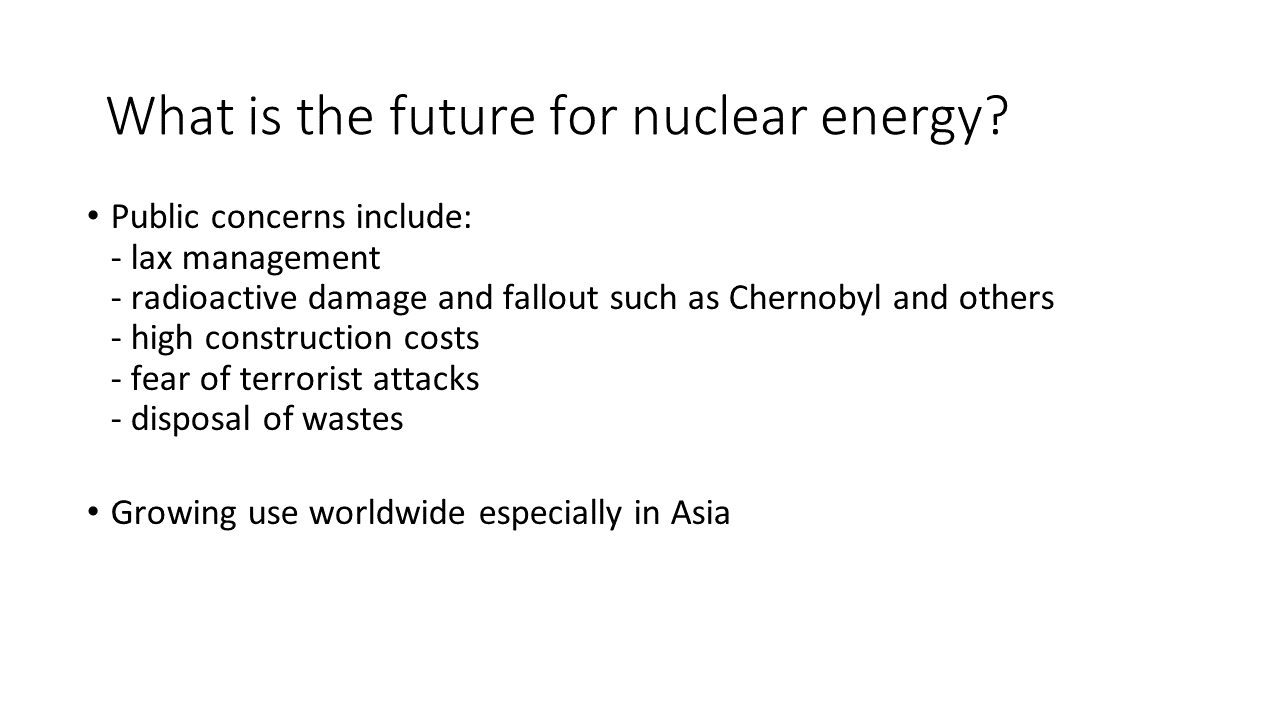 What is the future for nuclear energy? Public concerns in the United States include:
- lax management
- radioactive damage and fallout such as what occurred at Chernobyl and other accident sites
- high construction costs
- fear of terrorist attacks
- disposal of wastes

In Asia, nuclear power production is growing in China, South Korea and India as they are intent on using it to fuel most of their energy needs. The International Atomic Energy Agency (IAEA) expects nuclear energy production to double by 2030.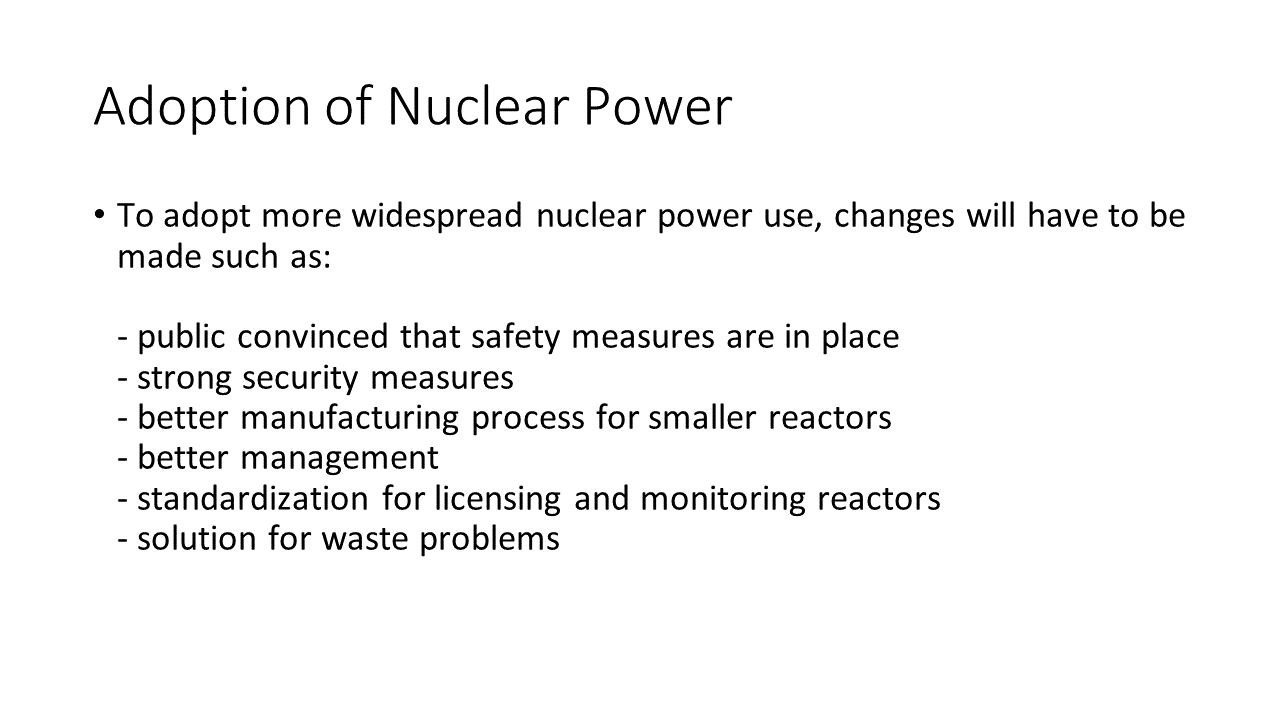 Adoption of nuclear energy in the United States at a larger level is possible. To adopt more widespread nuclear power use, changes will have to be made such as:
- the public will need to be convinced that effective safety measures are in place
- strong security measures
- better manufacturing processes for smaller reactors
- better management
- standardization for licensing and monitoring reactors
- better solutions for waste problems

Since there is so much concern over nuclear fallout, building nuclear reactors in the United States has not been actively supported. The Energy Independence and Security Act of 2007 had a provision to promote American-Built nuclear power plants abroad. Through proper management and safety measures, nuclear energy could become a viable source of energy in the years to come.