Lesson Objectives:
- Poverty
- Tobacco
- Infections
- Indoor pollutants
- Disaster risk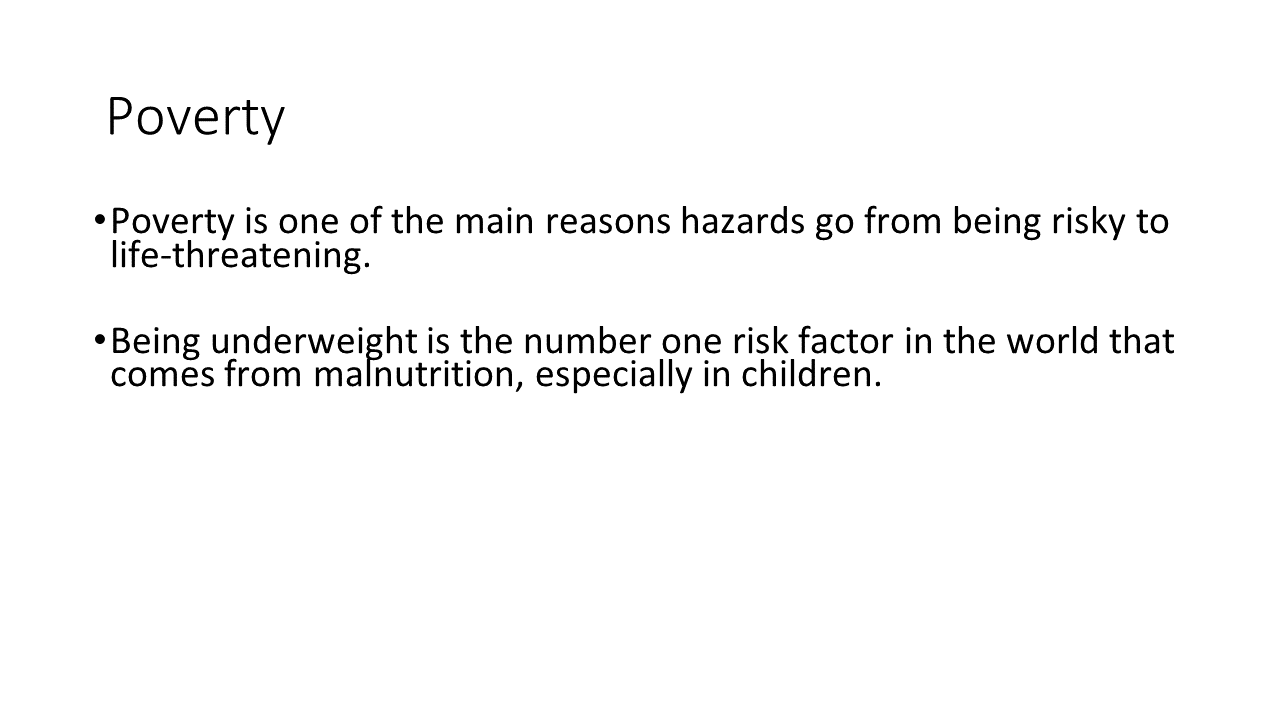 Poverty is one of the main reasons hazards go from being risky to life-threatening. Being underweight is the number one risk factor in the world that comes from malnutrition, especially in children.

Typically, wealthier nations do not have the same hazards, at least to the same degree, because of healthier conditions and better education and nutrition.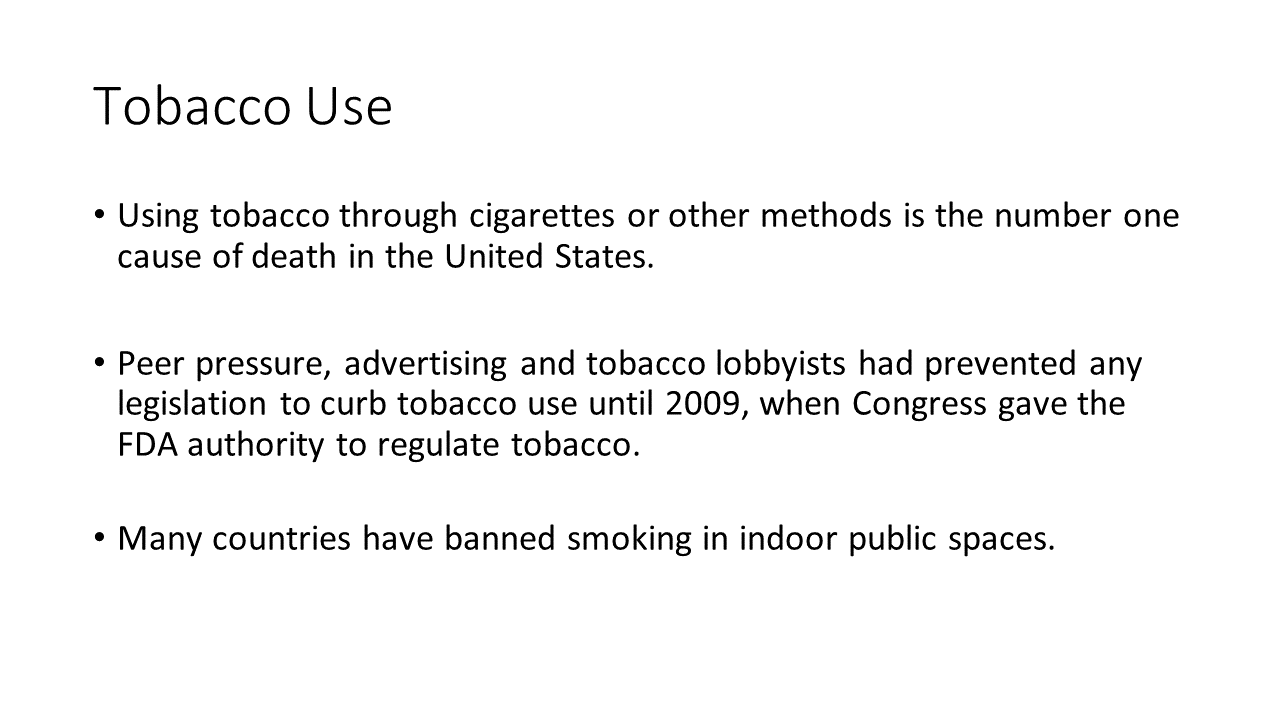 Using tobacco through cigarettes or other methods is the number one cause of death in the United States.

Peer pressure, advertising and tobacco lobbyists had prevented any legislation to curb tobacco use until 2009, when Congress gave the FDA authority to regulate tobacco. Finally, new labels have been added to cigarettes warning that they cause cancer.

Many countries have banned smoking in indoor public spaces. There is a tremendous amount of money being spent to treat tobacco-related disease and death. The World Health Organization (WHO), with funding from Michael Bloomberg and Bill Gates, has initiated efforts to reduce tobacco use with campaigns and by reporting on the actual costs of tobacco use. They have also proposed raising taxes on tobacco.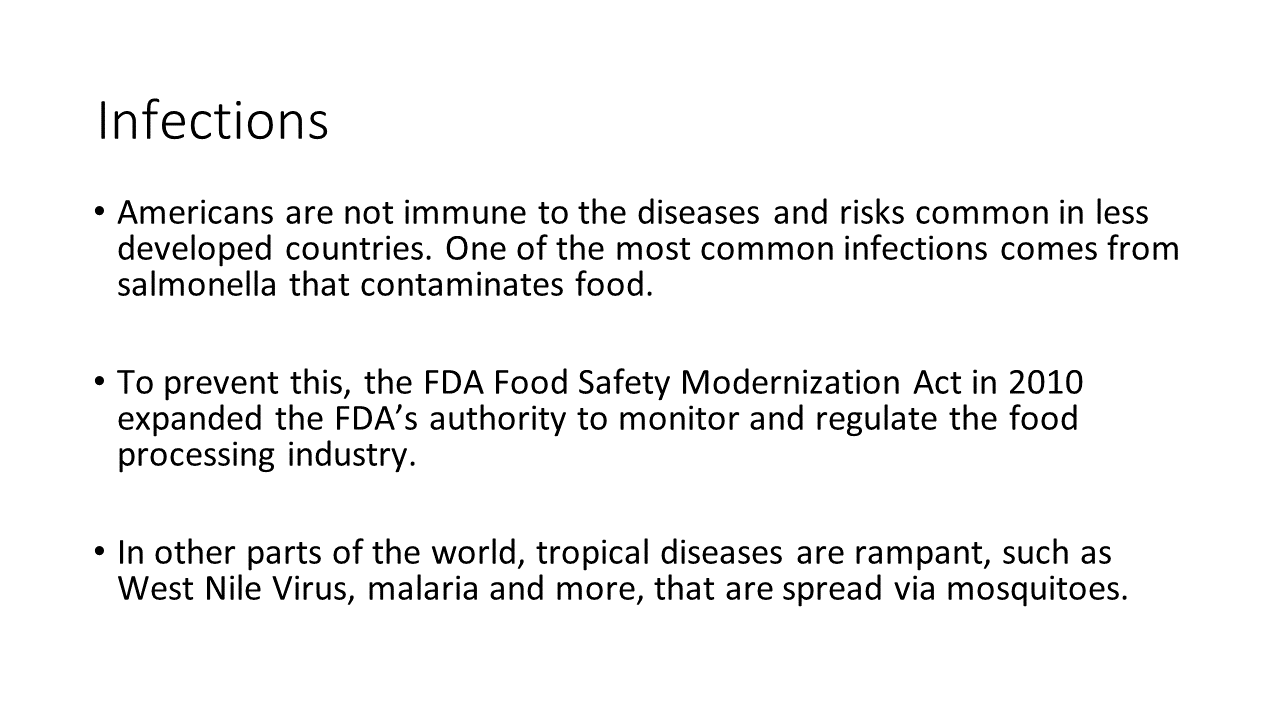 Americans are not immune to the diseases and risks common in less developed countries. One of the most common infections comes from salmonella that contaminates food.

To prevent this, the FDA Food Safety Modernization Act in 2010 expanded the FDA's authority to monitor and regulate the food processing industry.

In other parts of the world, tropical diseases are rampant, such as West Nile Virus, malaria and more, that are spread via mosquitoes. Mosquitoes are highly resistant to pesticides.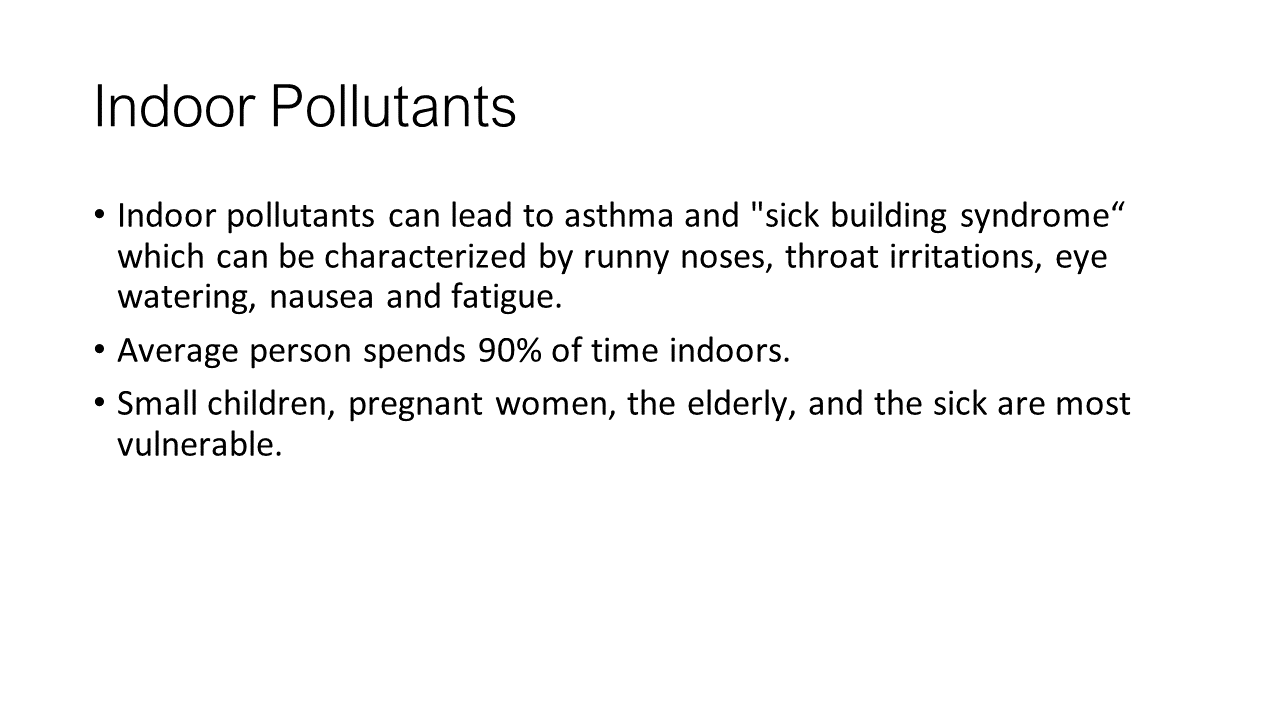 Indoor pollutants can lead to asthma and "sick building syndrome" which can be characterized by runny noses, throat irritations, eye watering, nausea and fatigue.

The average person spends 90% of their time indoors and hence is constantly exposed to any indoor pollutants.

Small children, pregnant women, the elderly, and the sick are most vulnerable as they spend the most time indoors.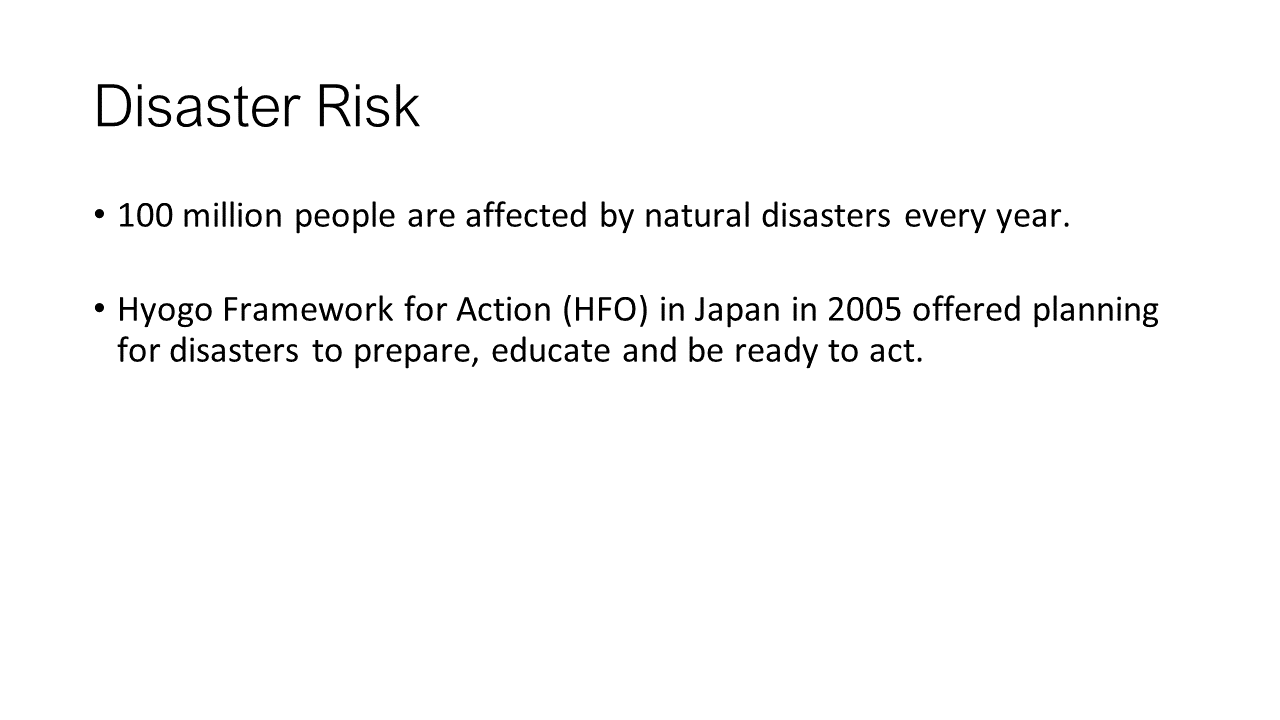 100 million people are affected by natural disasters every year. Weather-related disasters have increased over the years and cost $120 billion a year.

The Hyogo Framework for Action (HFO) in Japan in 2005 offered planning for disasters to prepare, educate and be ready to act when a natural disaster occurs.