Lesson Objectives:
- The atmosphere
- Air currents
- Climate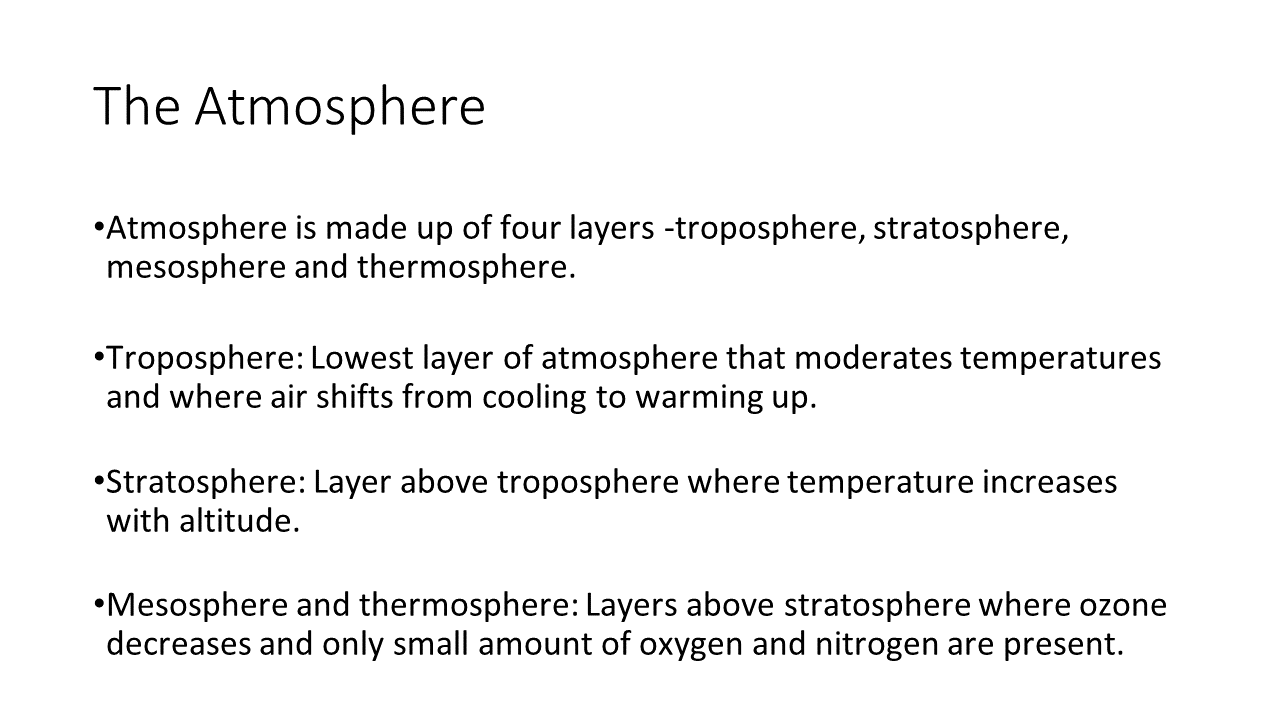 The atmosphere is a collection of gases that gravity holds in a thin envelope around the Earth. The atmosphere consists of four layers - the troposphere, stratosphere, mesosphere and thermosphere.

The Troposphere is the lowest layer of atmosphere. It moderates temperatures and is where air shifts from cooling to warming up. All weather and climate occur in the Troposphere.

The Stratosphere is the layer above the troposphere, and is where temperature increases with altitude.

The Mesosphere and thermosphere are layers above the stratosphere where ozone decreases and only a small amount of oxygen and nitrogen are present.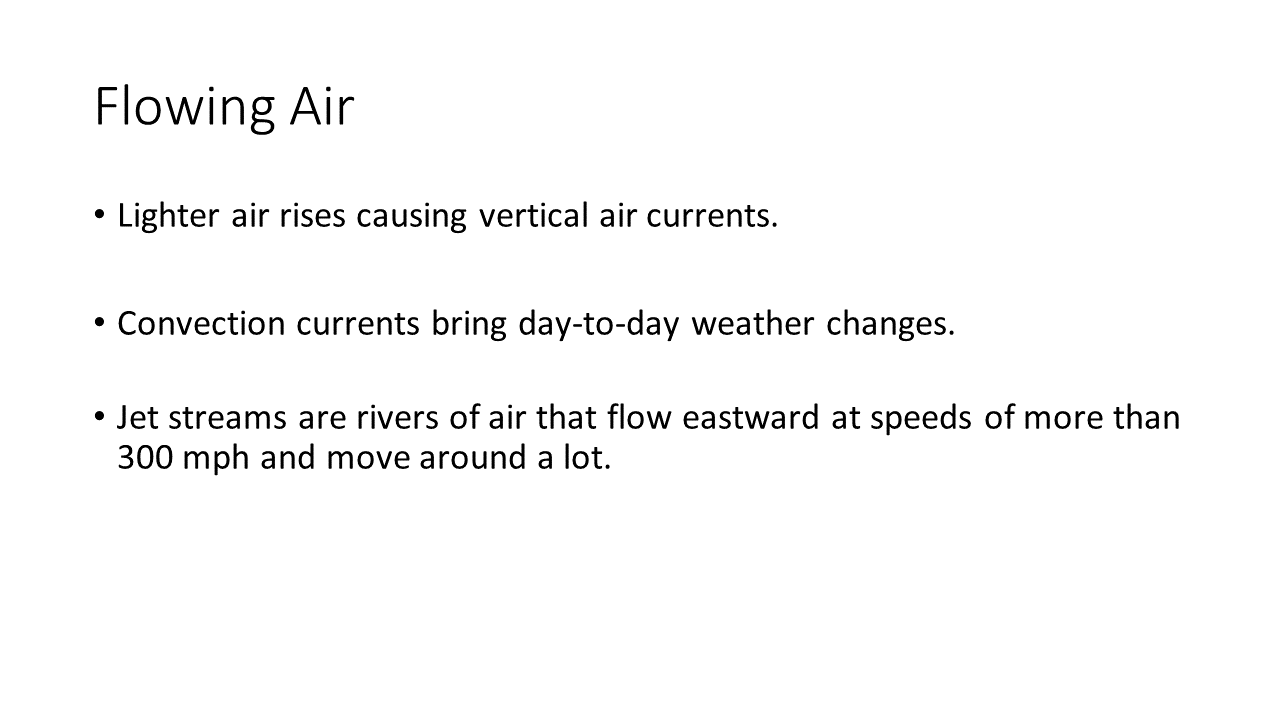 Climate is affected by the movement of air. Lighter air rises causing vertical air currents. These currents create convection currents. As air flows in to replace warm air that is rising, the inflow leads to horizontal airflows or wind.

Convection currents bring day to day weather changes.

Jet streams are rivers of air that flow eastward at speeds of more than 300 mph and move around a lot.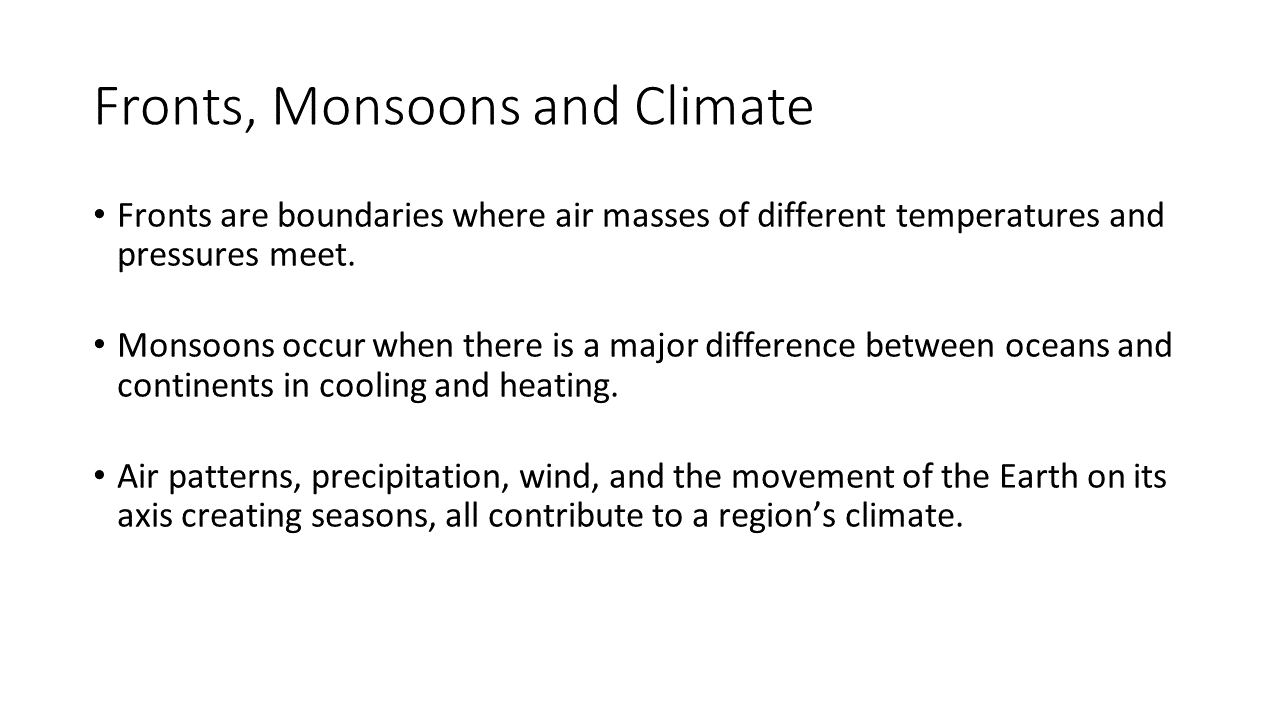 Fronts are boundaries where air masses of different temperatures and pressures meet.

Monsoons occur when there is a major difference between oceans and continents in cooling and heating. Monsoons in the Indian subcontinent are famous for rains and also for devastating floods when there is too much rain.

Air patterns, precipitation, wind, and the movement of the Earth on its axis creating seasons, all contribute to a region's climate.