Lesson Objectives:
- Dead zones and eutrophication
- Clean Water Act
- Sanitation
- Water pollutants
- Water quality standards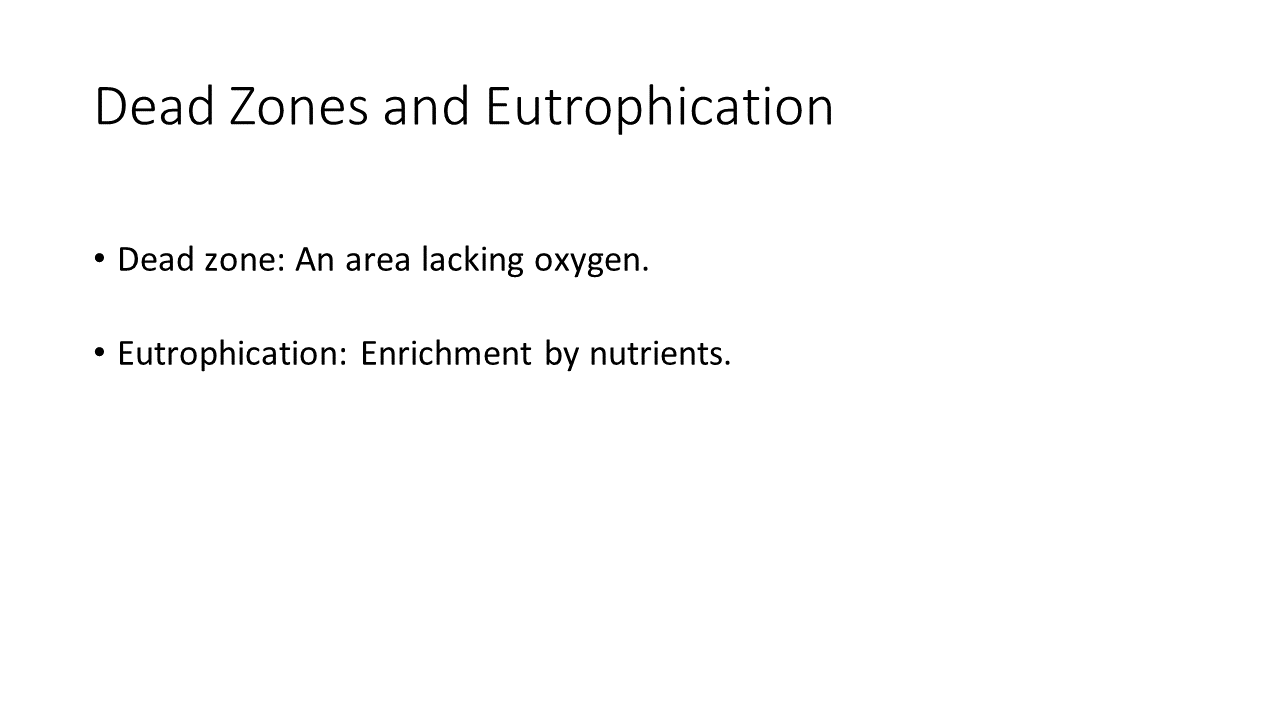 A dead zone is an area lacking oxygen. All oxygen-breathing animals cannot survive in such an area. The impact of nitrogen flowing into the Gulf of Mexico in 1974 created a dead zone. Dead zones can occur in the water or on land. This issue got national attention since the gulf fishery accounts for $2.8 billion annually in commerce.

Nitrogen promoted the growth of phytoplankton and harmful algae blooms. Nitrogen had leached into the water from agricultural run off.

Eutrophication is the process of enrichment by nutrients. Vital water resources like in the Gulf of Mexico example, cannot receive pollutants like nitrogen and be expected to continue to deliver the same bounty of goods and services.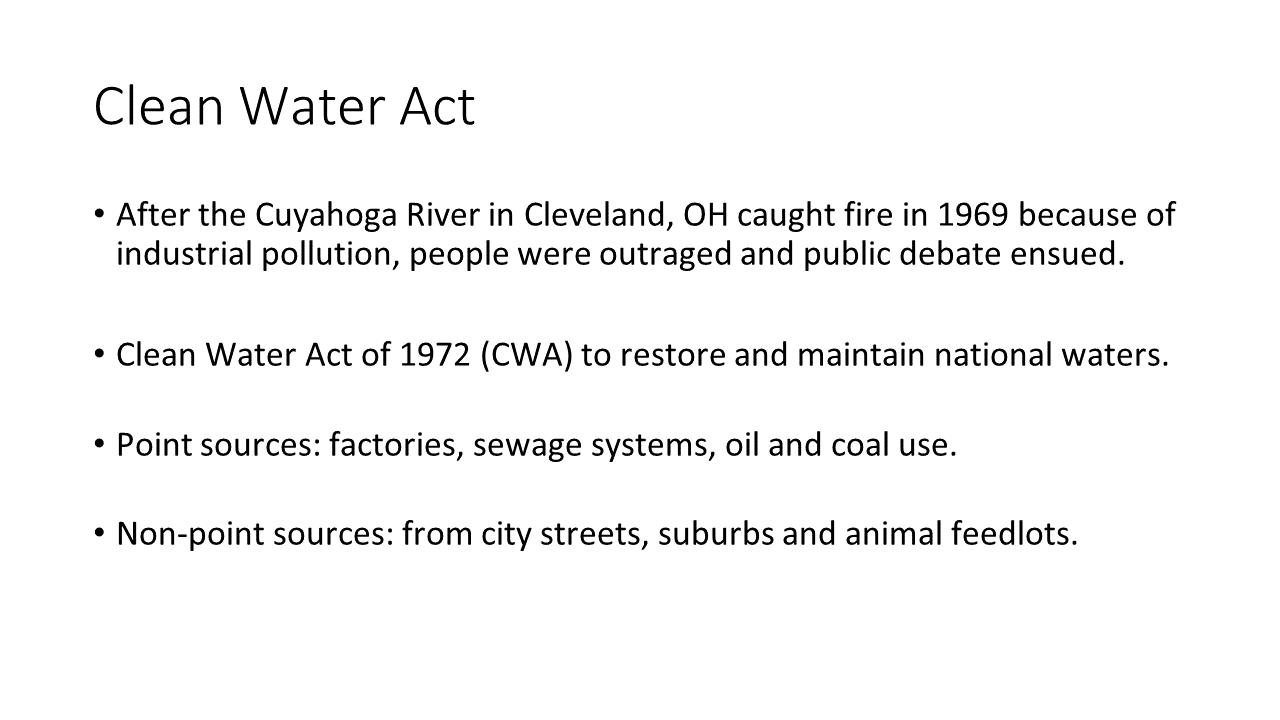 After the Cuyahoga River in Cleveland, OH caught fire in 1969 because of industrial pollution, people were outraged and public debate ensued. This led to the passage of the Clean Water Act of 1972 (CWA) to restore and maintain national waters.

The EPA is in charge of administering the CWA. The CWA has been far reaching and effective legislation.

There are two sources of water pollution- point and non-point. Point sources include run-off from factories, sewage systems, oil and coal use. This can be identified and traced easily.

Non-point sources occur from city streets, suburbs and animal feedlots. These sources are less easy to identify and see immediately.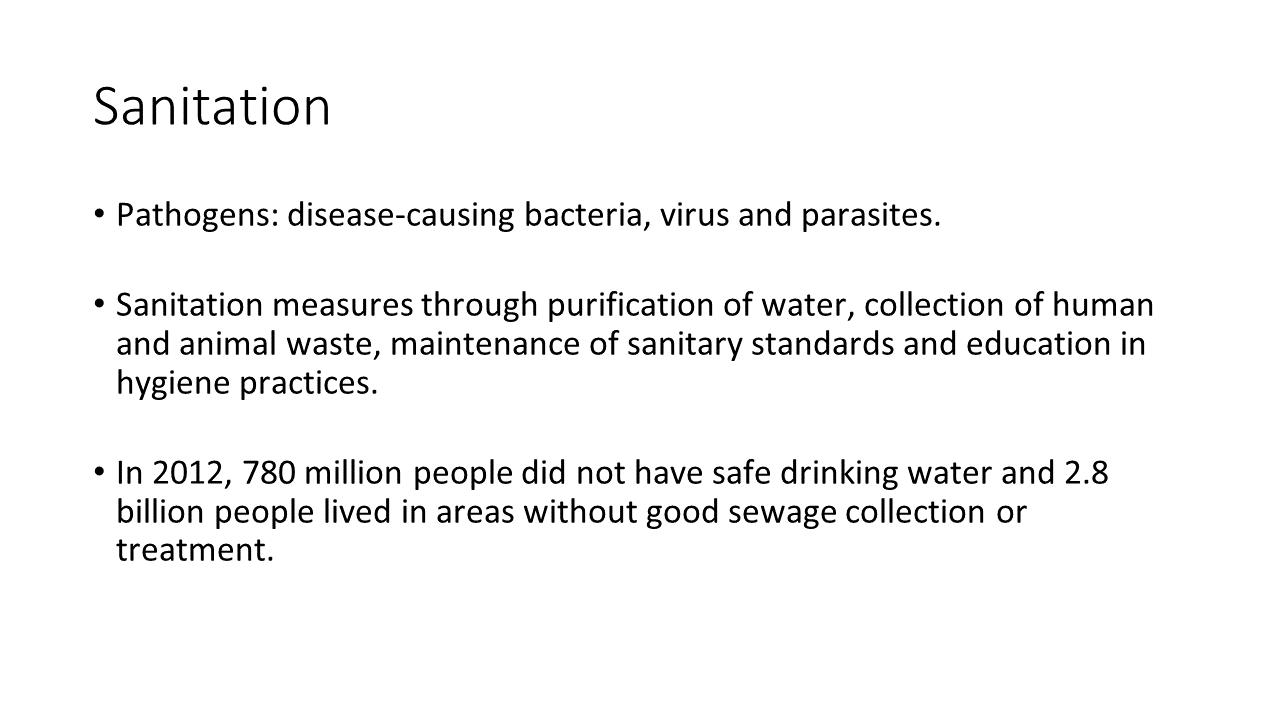 Pathogens are disease-causing bacteria, virus and parasites. Pathogens enter water through contamination. They can infect human beings through contaminated food, water and exposure to fecal waste.

Sanitation is essential for health. Public health efforts to improve sanitation include the purification of water, collection of human and animal waste, maintenance of sanitary standards and education in hygiene practices. Sanitation is good medicine and considered more important than modern medicine in controlling waterborne diseases.

In 2012, 780 million people did not have safe drinking water and 2.8 billion people lived in areas without good sewage collection or treatment.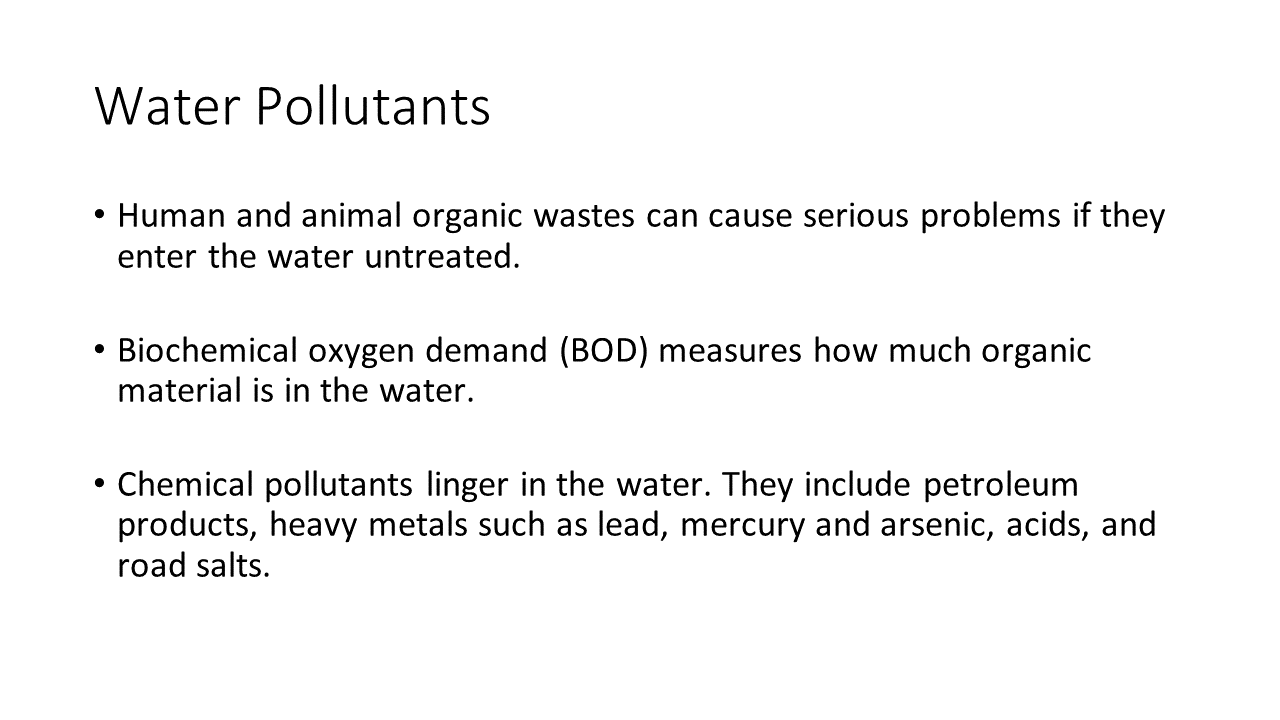 Human and animal organic wastes can cause serious problems if they enter the water untreated. This can be a huge problem if not addressed and leads to poor hygiene and sickness.

Biochemical oxygen demand (BOD) measures how much organic material is in the water. The higher the BOD, the greater the likelihood that oxygen will be depleted while breaking down organic matter.

Chemical pollutants linger in the water. They include petroleum products, heavy metals such as lead, mercury and arsenic, acids, and road salts. When acidic water from mines containing sulfides and iron enter natural water streams, they turn them orange and brown and render them sterile, killing off all natural life.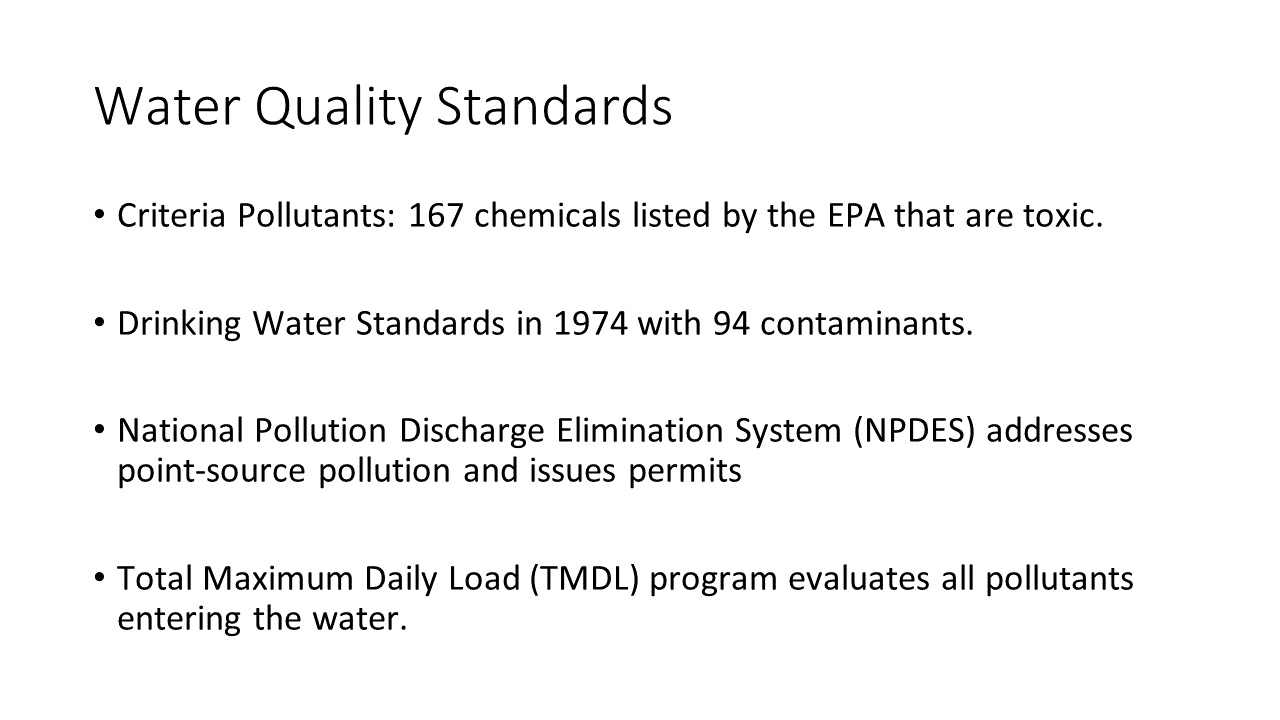 The EPA formulated a list of criteria pollutants. These are 167 chemicals listed by the EPA that are toxic. Lower levels of some these pollutants are considered acceptable.

In 1974, the EPA established Drinking Water Standards and listed 94 contaminants that could not be allowed in the water.

Two other water quality criteria in use are the NPDES and TMDL. The National Pollution Discharge Elimination System (NPDES) addresses point-source pollution and issues permits that regulates discharges from industrial power plants. The Total Maximum Daily Load (TMDL) program evaluates all pollutants entering the water.