Lesson Objectives:
- Wastewater
- Cleaning water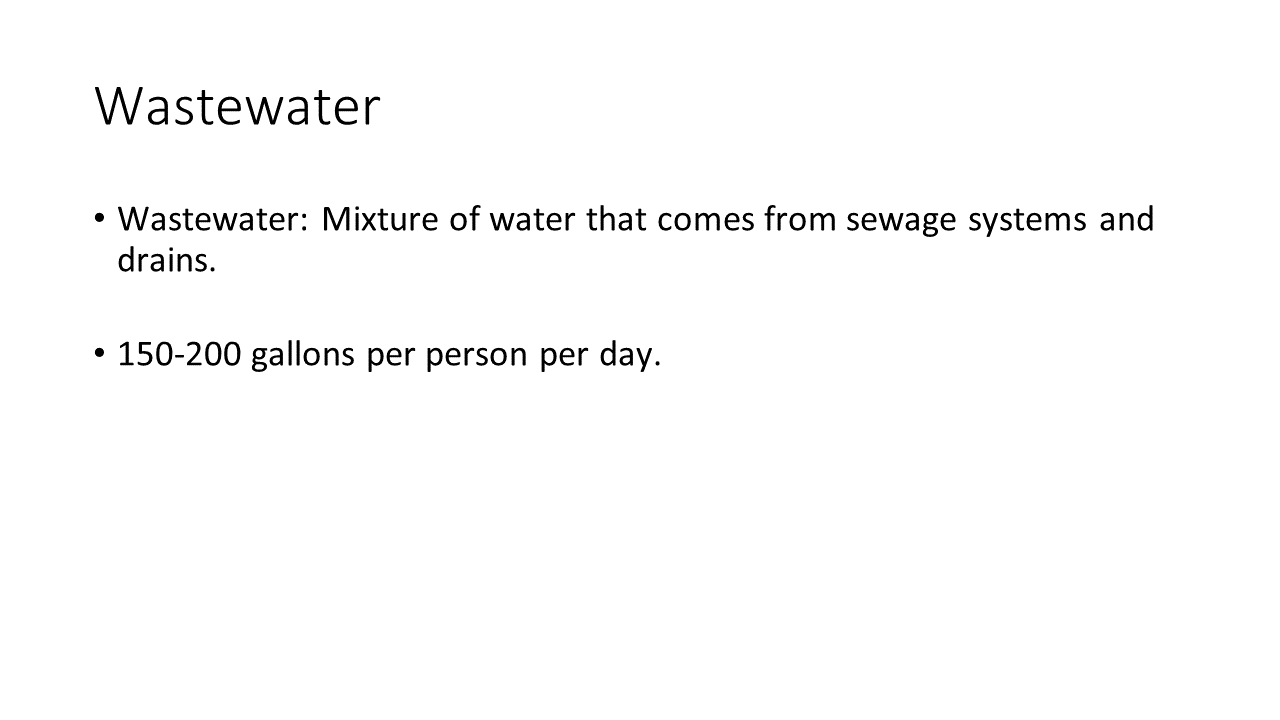 Wastewater consists of all the water coming from sewage systems (toilets, sinks, tubs) and drains into one large collection system. It is also called raw sewage. This water receives storm water as well and is constantly flushed and diluted, but is still brown and foul-smelling due to pollutants.

Americans output 150-200 gallons of wastewater per person per day. This is equal to 1.5-2 million gallons of waste water per day for 10,000 people.

Pollutants in wastewater include debris and grit, particulate organic matter, dissolved organic matter and dissolved inorganic matter. In addition, chemicals such as pesticides, toxic compounds and heavy metals may also appear because people pour products into their sinks, tubs and toilet drains.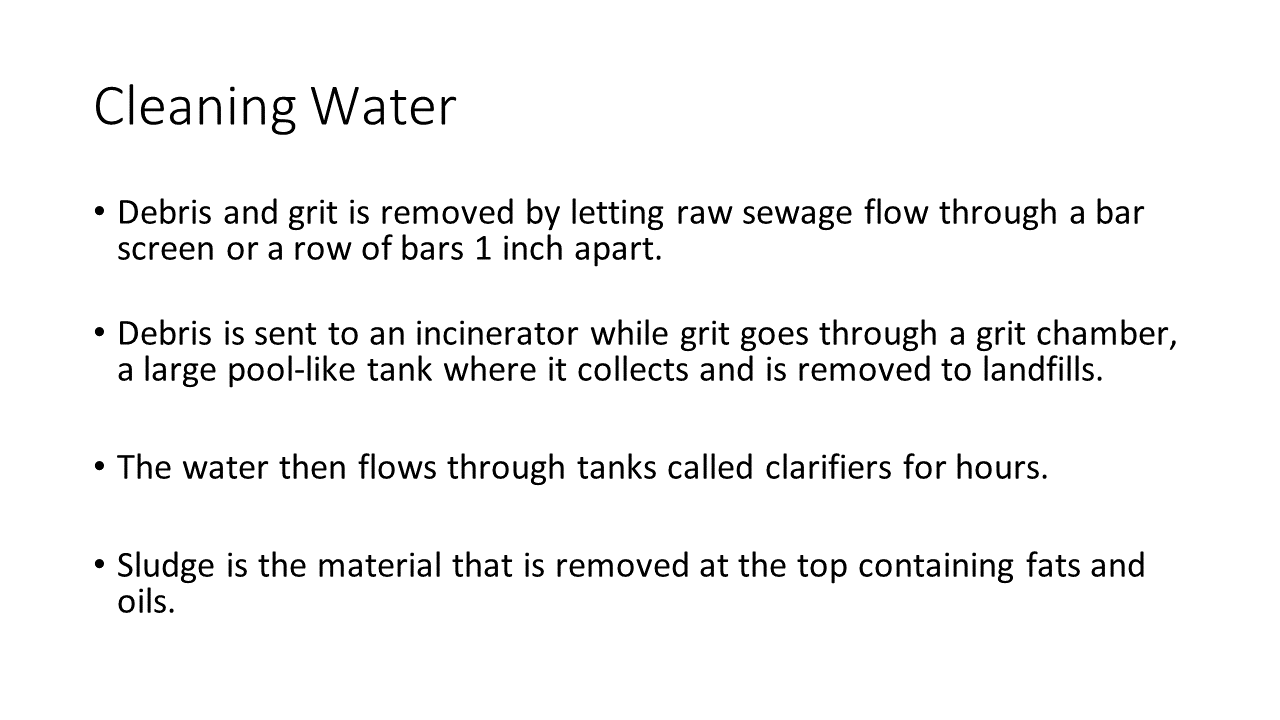 There are many steps in cleaning water. First, the bigger particles are removed. Debris and grit is removed by letting raw sewage flow through a bar screen or a row of bars 1 inch apart. Debris is sent to an incinerator while grit goes through a grit chamber, a large pool-like tank where it collects and is removed to landfills.

The water then flows for hours through tanks called clarifiers. Sludge is the material that is removed at the top containing fats and oils. Biological nutrients are removed using a denitrifying process and by sending water through a filter of lime to remove phosphorus. Wastewater is disinfected with chlorine gas or sodium hypochlorite.

Sludge is treated using anaerobic digestion, pasteurization and composting.