Lesson Objectives:
- Defining America's democracy
- Majoritarianism
- Elite theory
- Pluralism
- The problems of pluralism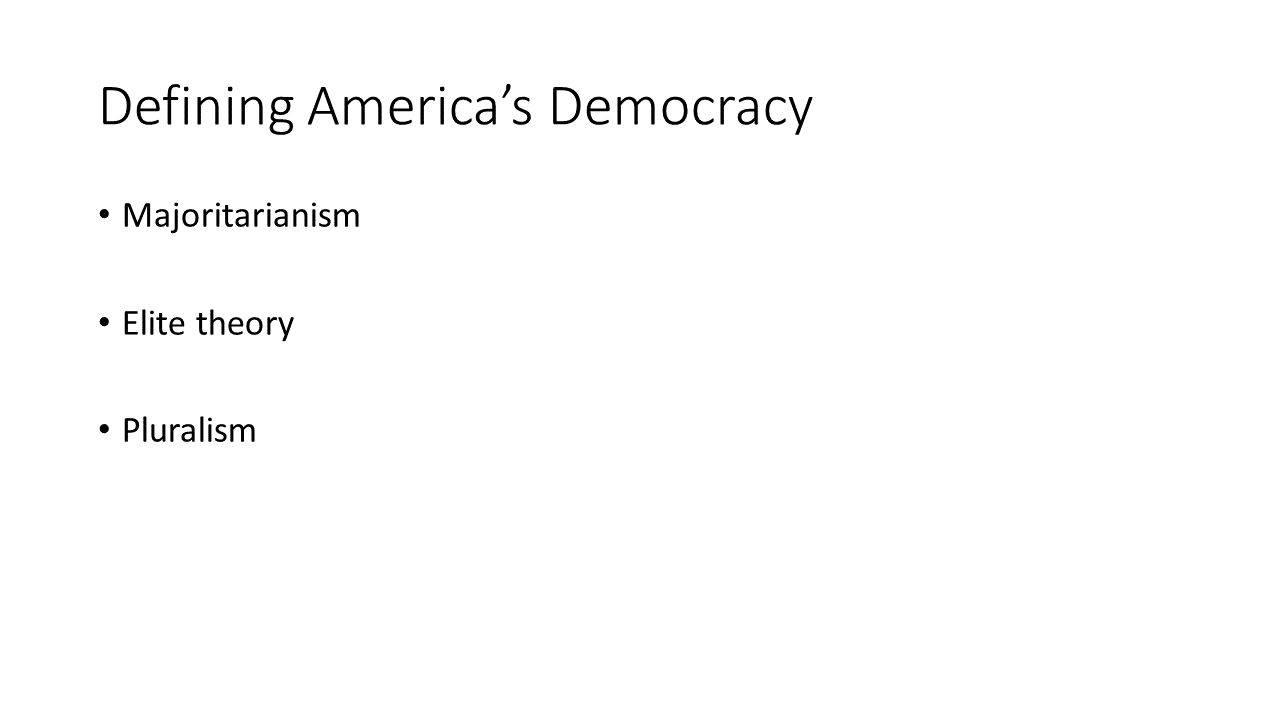 Scholars disagree on what America's democracy actually is. They have it down to three main theories: majoritarianism, elite theory, and pluralism.

The reality is, it probably cannot be strictly limited to any single one of these. It takes an understanding of all three to know what American Democracy is all about.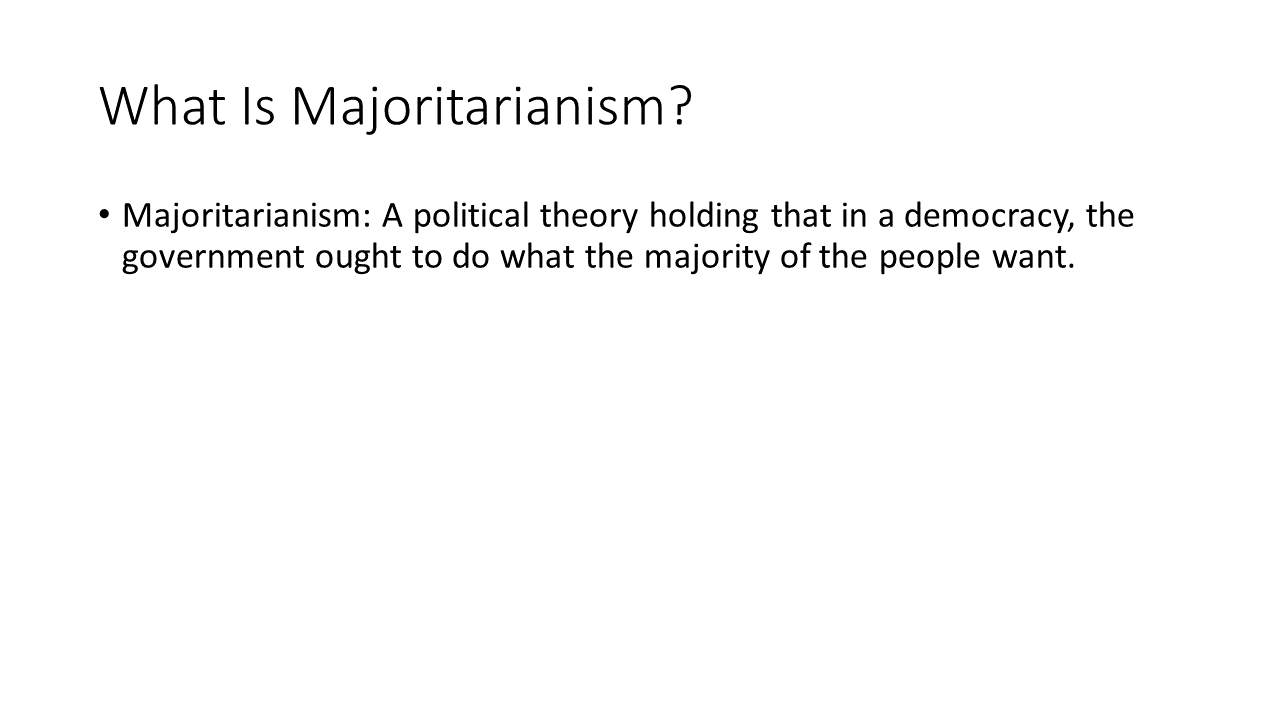 On the surface, it would appear that majoritarianism is the form of democracy we have in the United States.

Majoritarianism is the idea that in a democracy, the government ought to do what the majority of the people want.

However, upon taking a closer look at American democracy, you find that it is not really the case. Lack of interest in politics among most citizens and poor turn-out at the polls are some reasons why American democracy is not totally about what the majority want.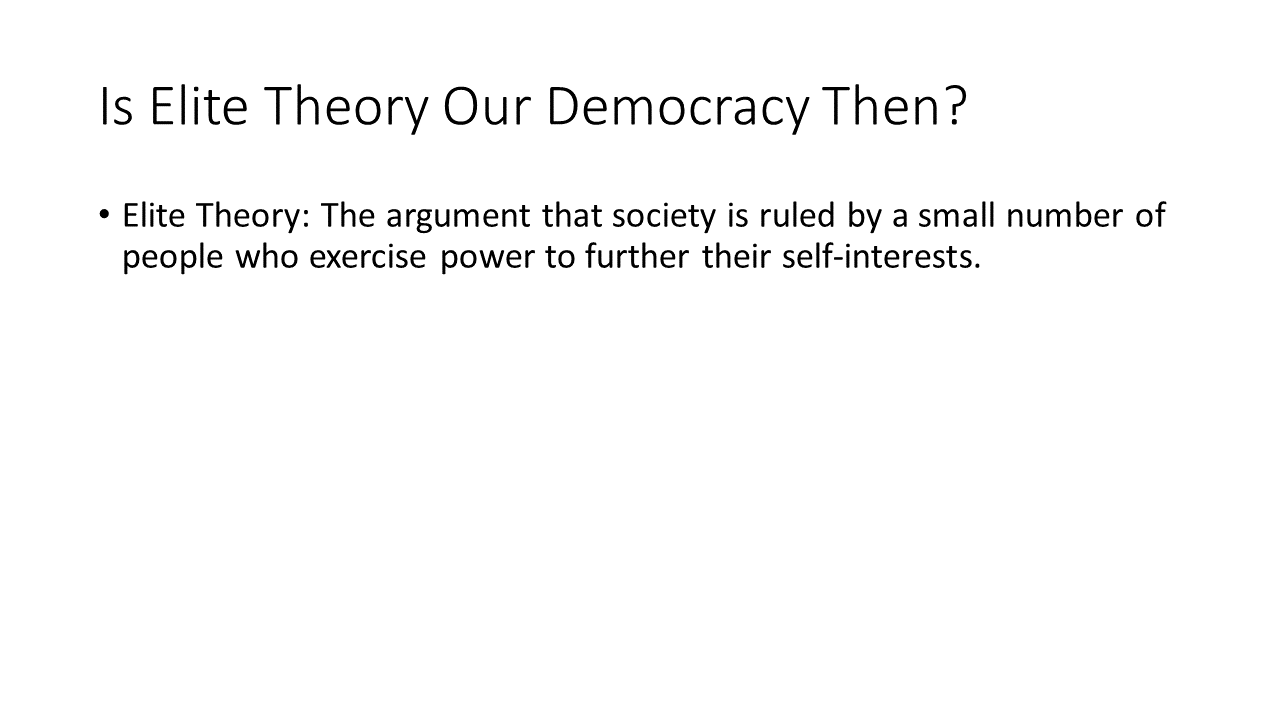 Many believe that the United States is run by an elite class who actually make all of the important decisions for the entire country. If Elite Theory is how our country is governed, then it is really a sham democracy. If society is ruled by a small number of people who exercise power to further their self-interests, then it is not really a democracy at all.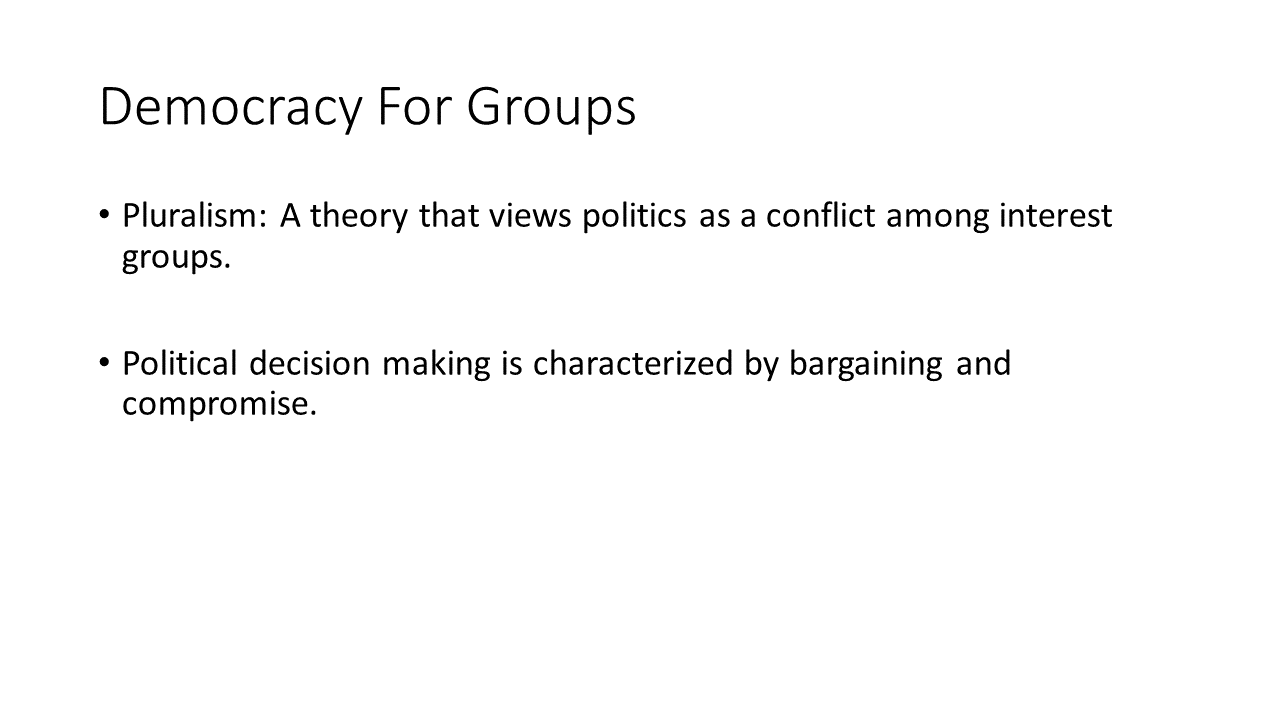 Pluralism seems to hit closest to the mark. Rather than the simple majority or the elite few, pluralism is a theory that views politics as a conflict among interest groups.

When groups have different needs, the political struggle becomes a system of bargaining and compromise. In theory, there is no particular group that will be able to dominate because people have different interests. A citizen aligns with one group for one interest and another group for another interest.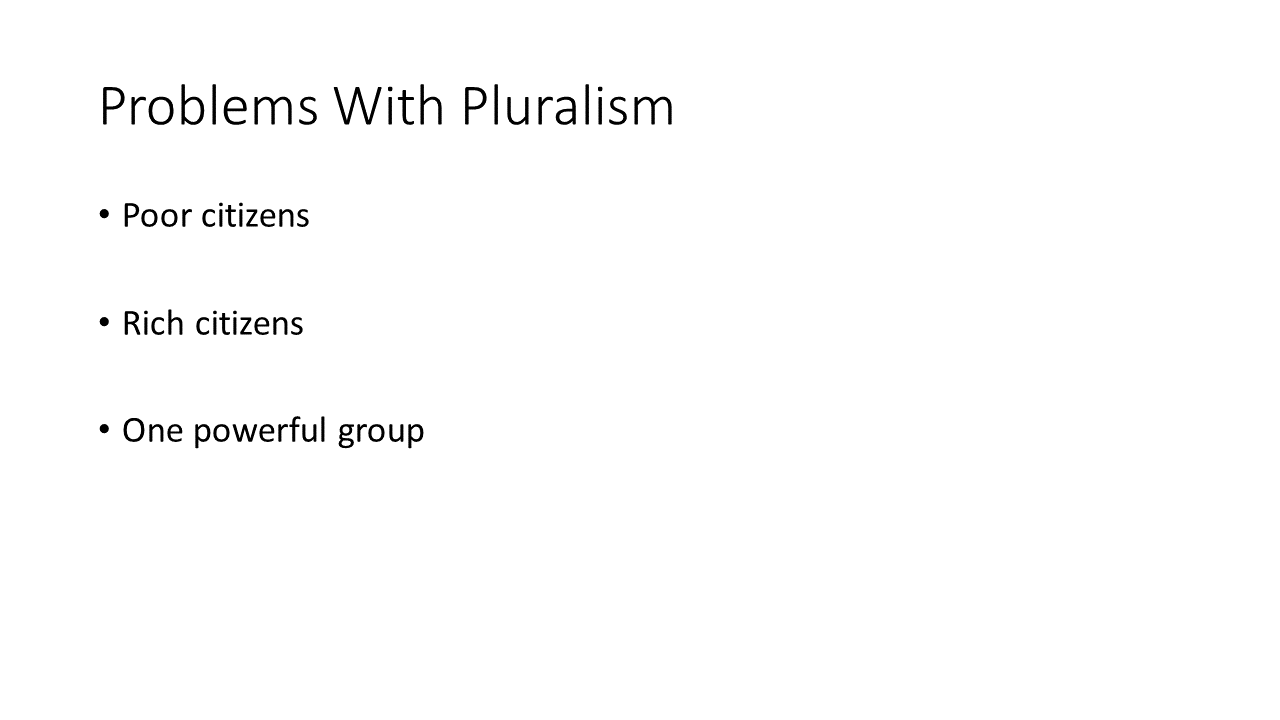 Unfortunately, there are problems with pluralism. The poor citizens might go without representation. Rich citizens will make sure they are represented in every interest.

And also, what happens if one group becomes more powerful than all the others? If one group becomes ultimately powerful, then all bargains will only be in their best interest.