Lesson Objectives:
- Political culture and political socialization
- Defining our basic values and liberties
- When values conflict
- Economic equality and the right to property
- Capitalism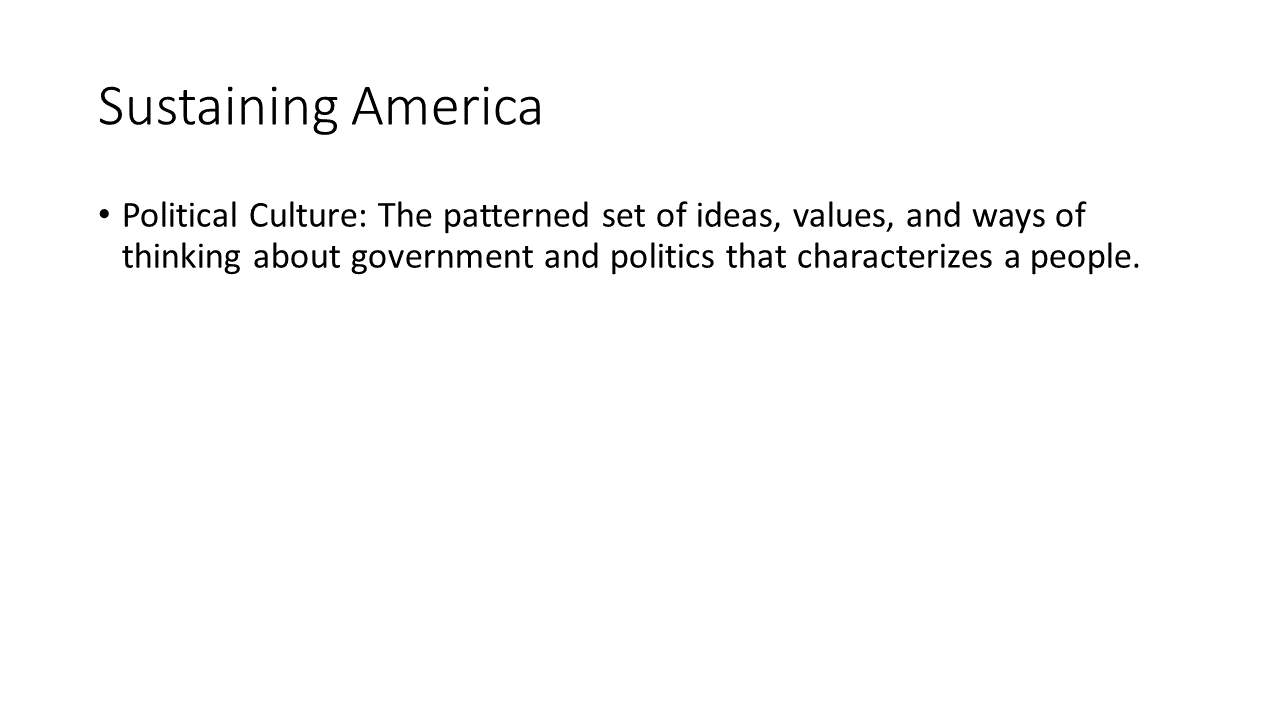 What the framers of the U.S. Constitution put together was a government with political stability by the will of the people. But, Political Culture was going to be the glue that holds it all together.

Political Culture is the patterned set of ideas, values, and ways of thinking about government and politics that characterizes a people.

Even though there are disagreements, there is a general understanding about certain things such as the rights to liberty, equality, and property.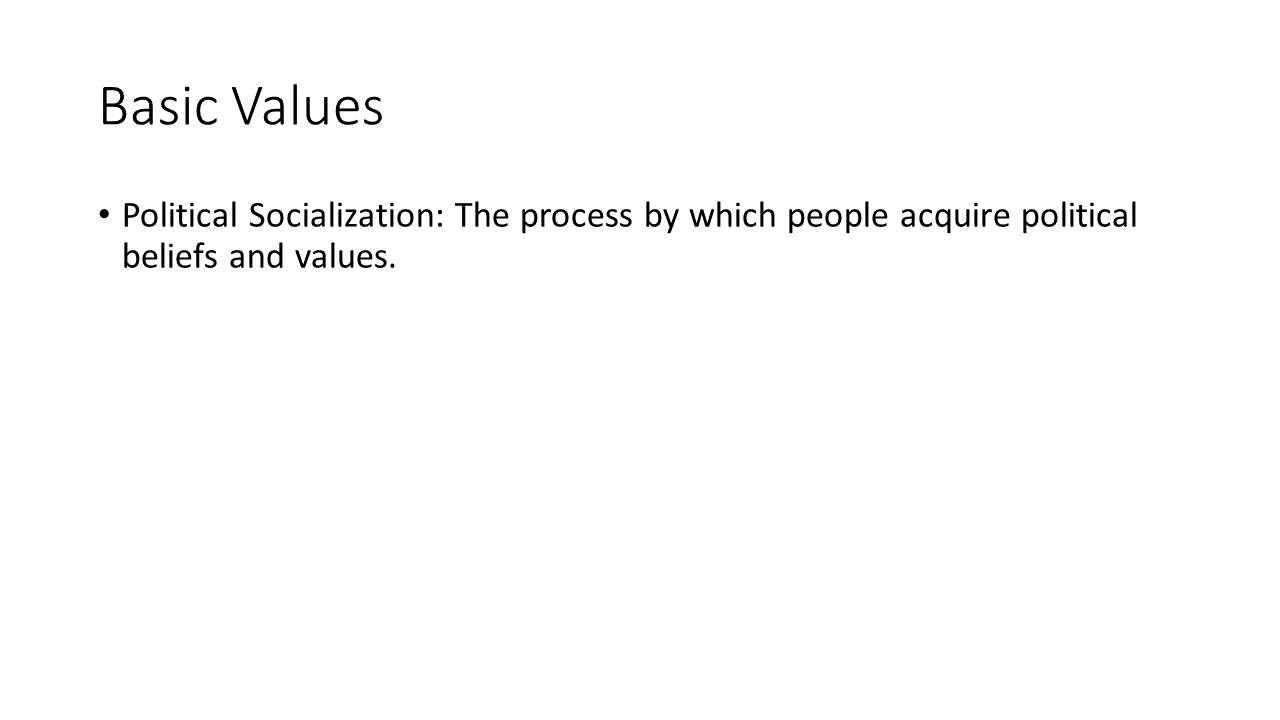 With a population that has the ability to change, how do we keep our understanding of basic values? Political Socialization accomplishes that.

Political Socialization is the process by which people acquire political beliefs and values.

Through family and our educational system, we can raise future generations, and we can instill immigrants with the values upon which this country is based.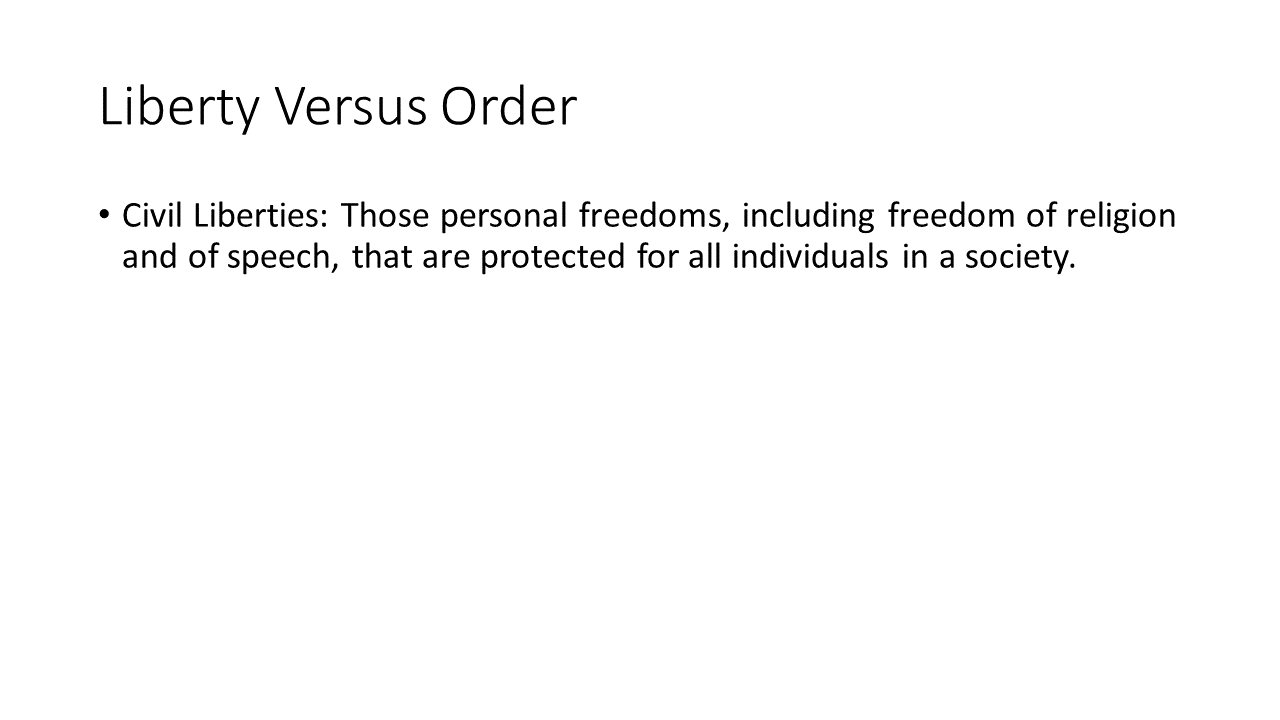 When we discuss Civil Liberties, we are talking about such freedoms as religious freedom and freedom of speech. Civil liberties are those personal freedoms that are protected for all individuals in a society.

Our religious freedom means we can choose which religion to practice or we can choose to not practice any religion at all. Freedom of speech is probably one of our most important freedoms because without it, a democracy cannot even exist.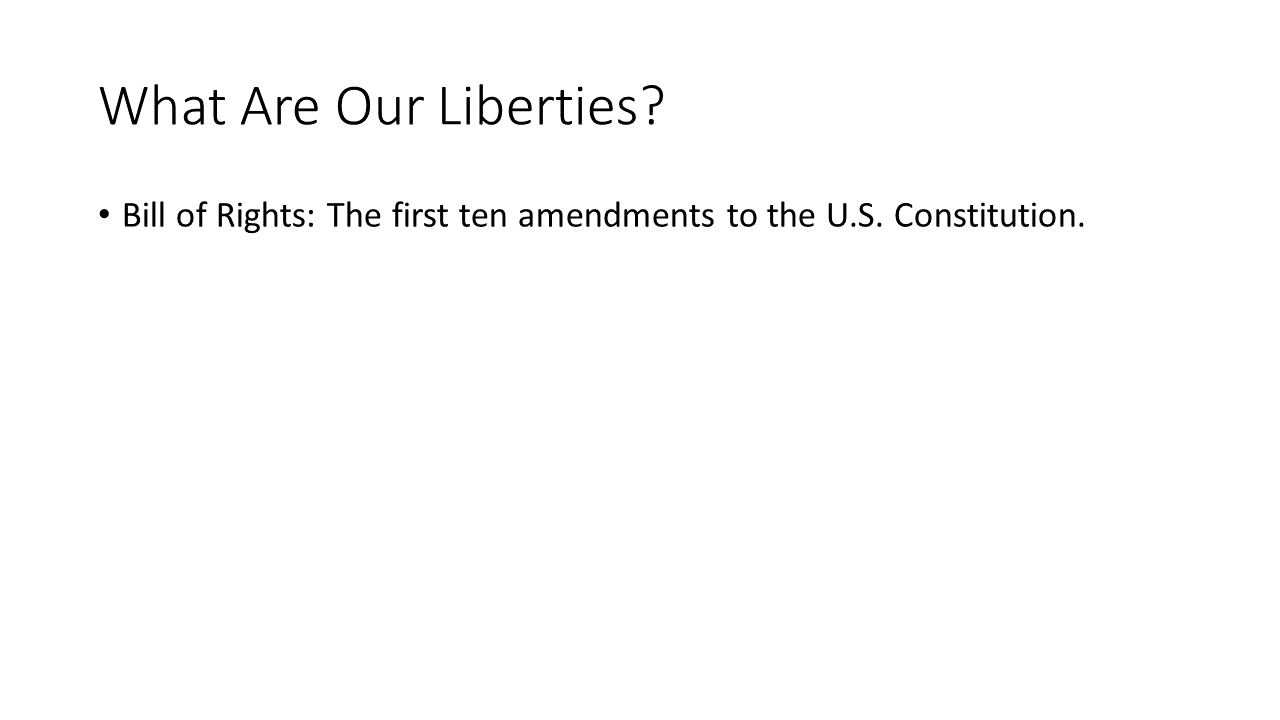 Our basic liberties are more than just freedom of religion and freedom of speech. There are quite a few of them actually.

They are called the Bill of Rights and they are the first ten amendments to the U.S. Constitution.

They include other rights such as the right to assemble peaceably, the right to bear arms, and the right to due process of law.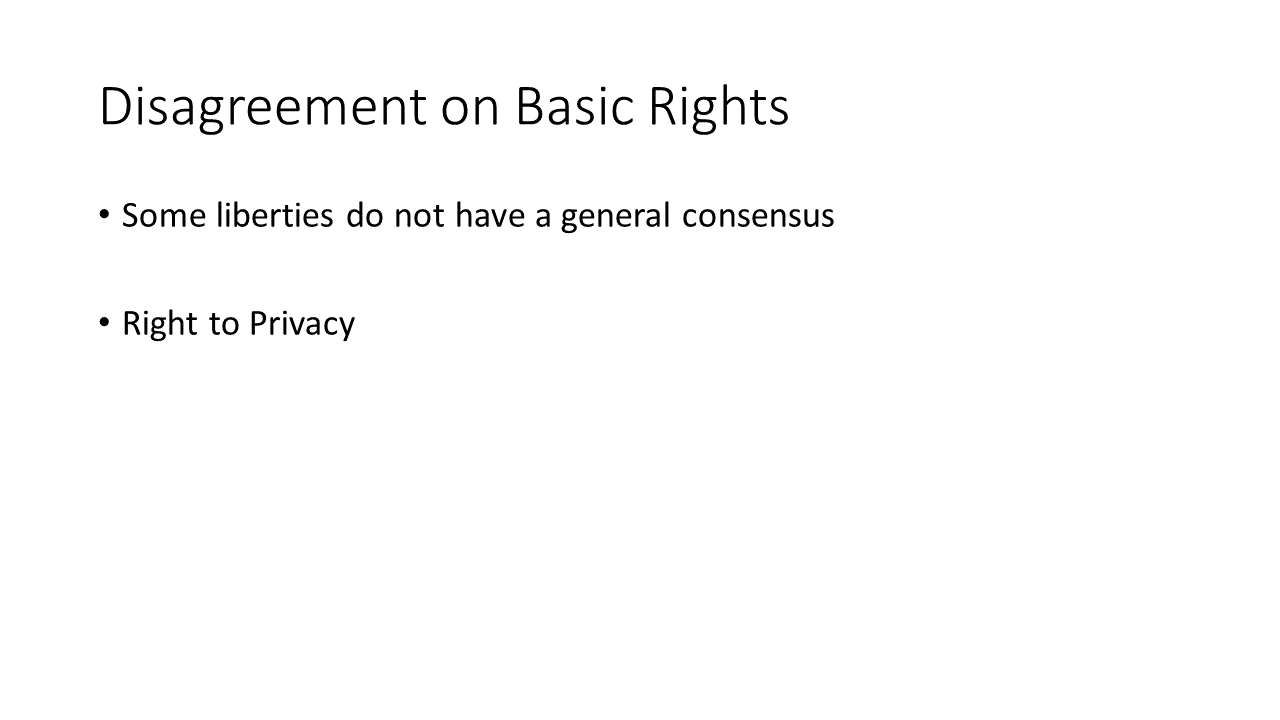 Not all Americans agree on all of our basic rights. There is a political struggle over these liberties because they do not have a general consensus.

A substantial number among us contend that certain liberties threaten order. The Right to Privacy is one such liberty. Of course, the Right to Privacy is implied in most other liberties that we have. But, some privacy is not guaranteed.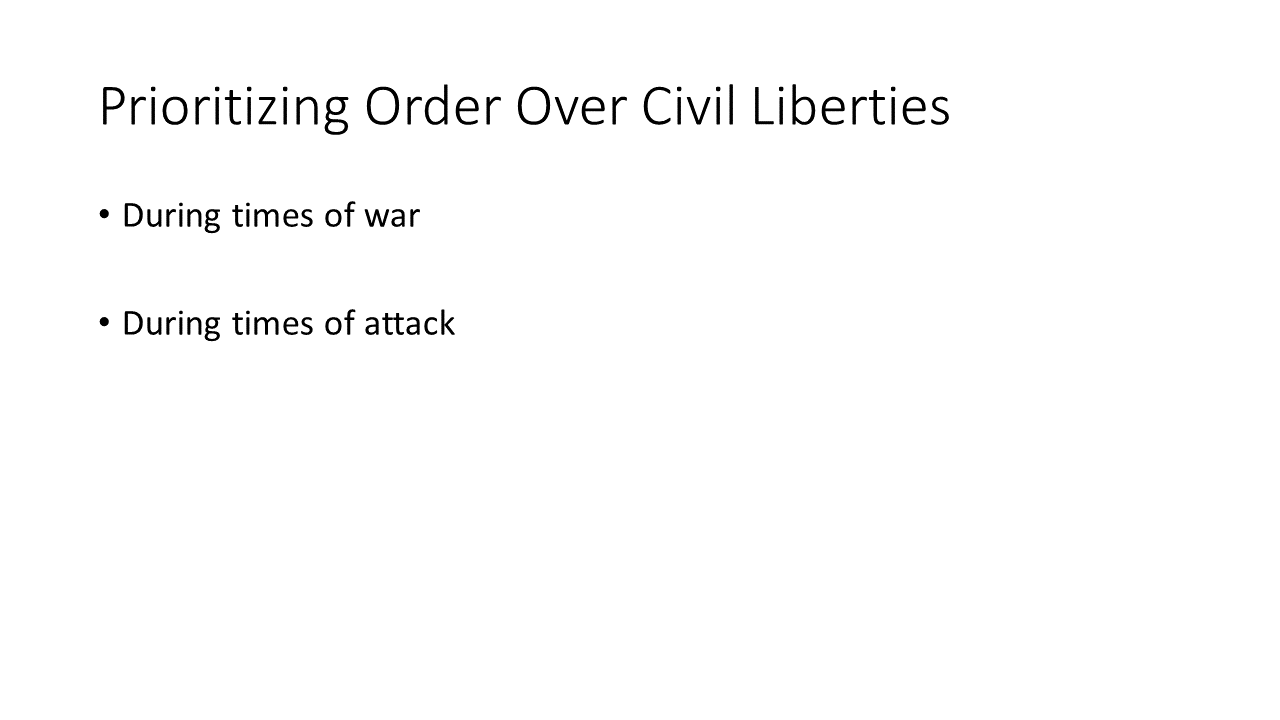 When Americans feel they need heightened security, that is when order takes priority over civil liberties. It has happened throughout history for the security of the nation.

During World War II after Japan attacked Pearl Harbor, Japanese Americans were placed in camps throughout America for the duration of the war because they seemed to pose a threat.

Even more recently, though, order took priority over civil liberties when we were attacked on September 11, 2001. The government tightened security in airports, created a no-fly list, and gave the NSA some new directives.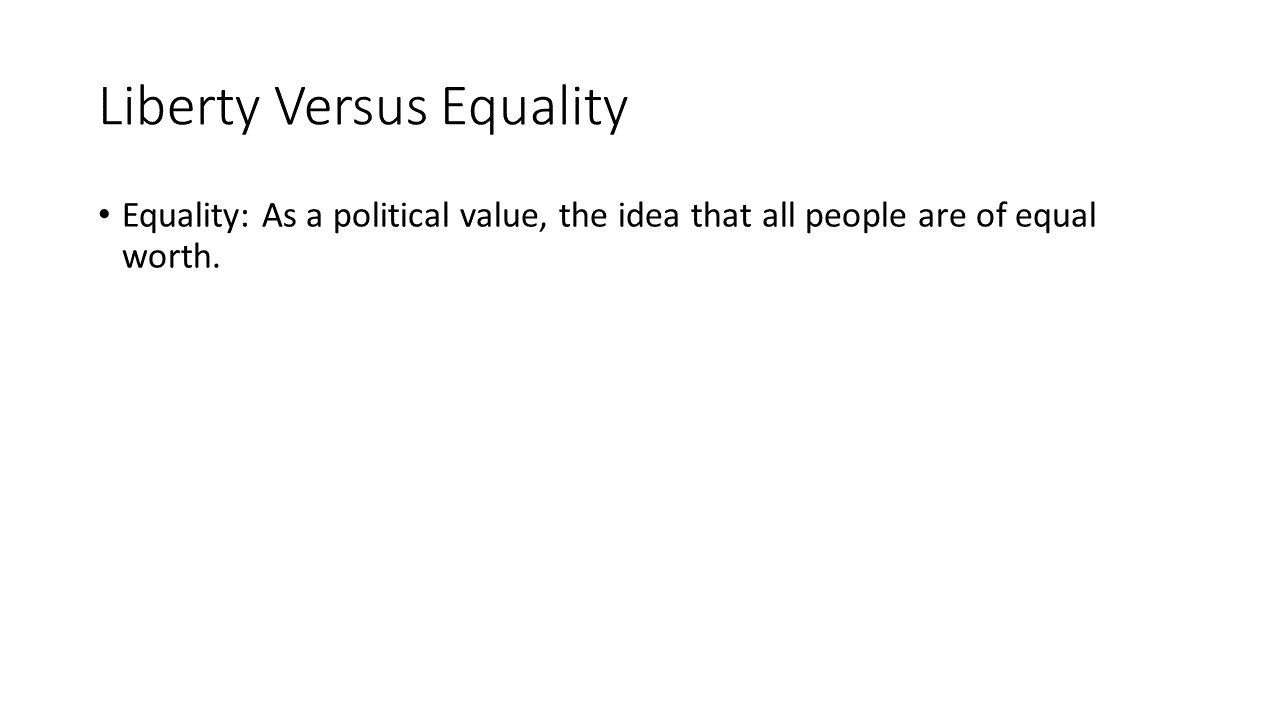 "All men are created equal" is very clear stated in the Declaration of Independence. What exactly does that mean?

As a political value, Equality is the idea that all people are of equal worth.

But, that has not always been the case. Certain liberties have been denied to specific groups, like the right to vote for black men and the right to marry for same-sex couples.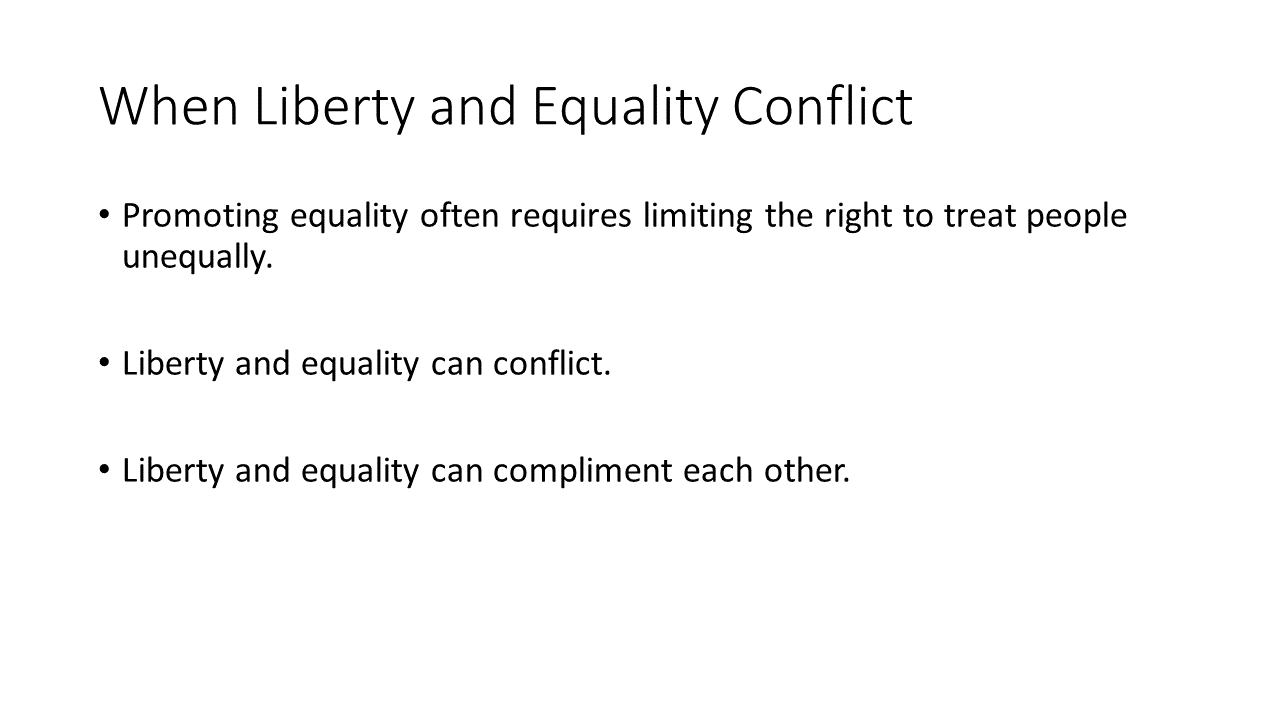 Years ago, it might have been okay to deny someone equal treatment based on the color of their skin or sexual preference.

That is why promoting equality often requires limiting the right to treat people unequally.

When the right to treat people unequally is limited, liberty and equality seem to conflict. But when everyone in America is protected under the same laws, that is when liberty and equality compliment each other.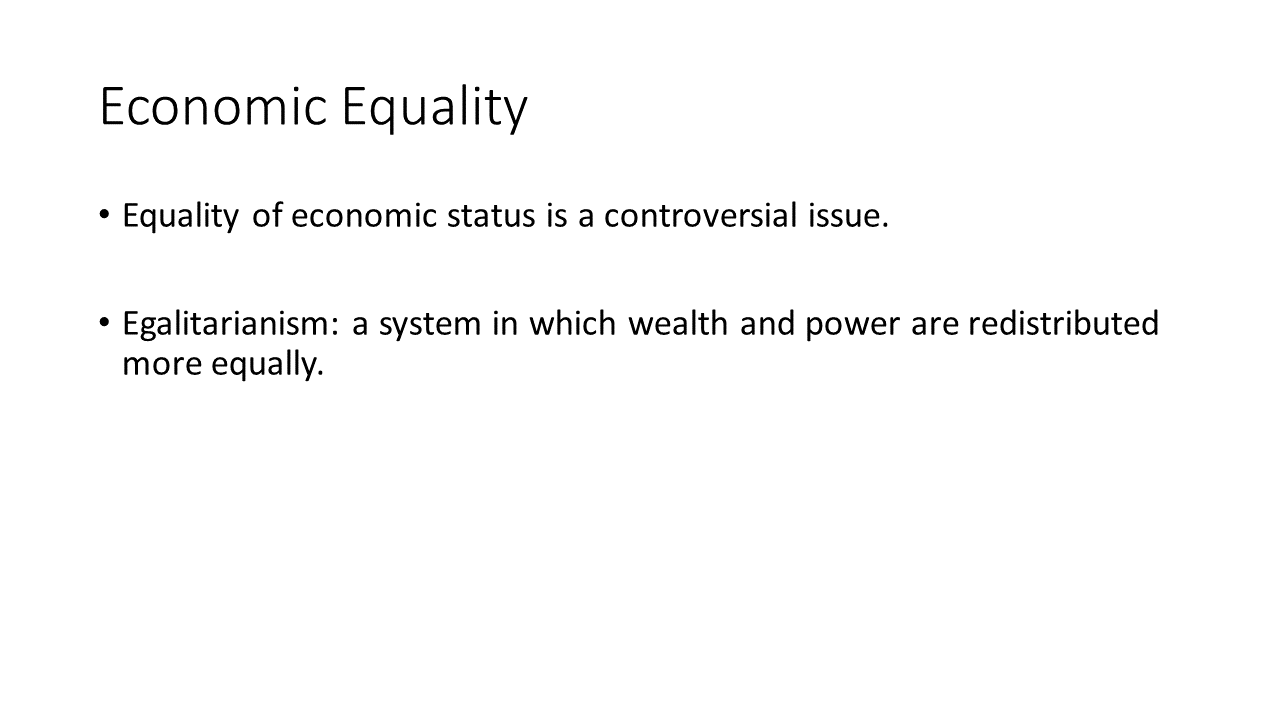 Economic equality is a controversial issue because it is not simply viewed as giving equal opportunity to underprivileged individuals.

Egalitarianism is a system in which wealth and power are redistributed more equally.

There is great opposition to the redistribution of wealth even though there is strong support for the reduction of economic inequality.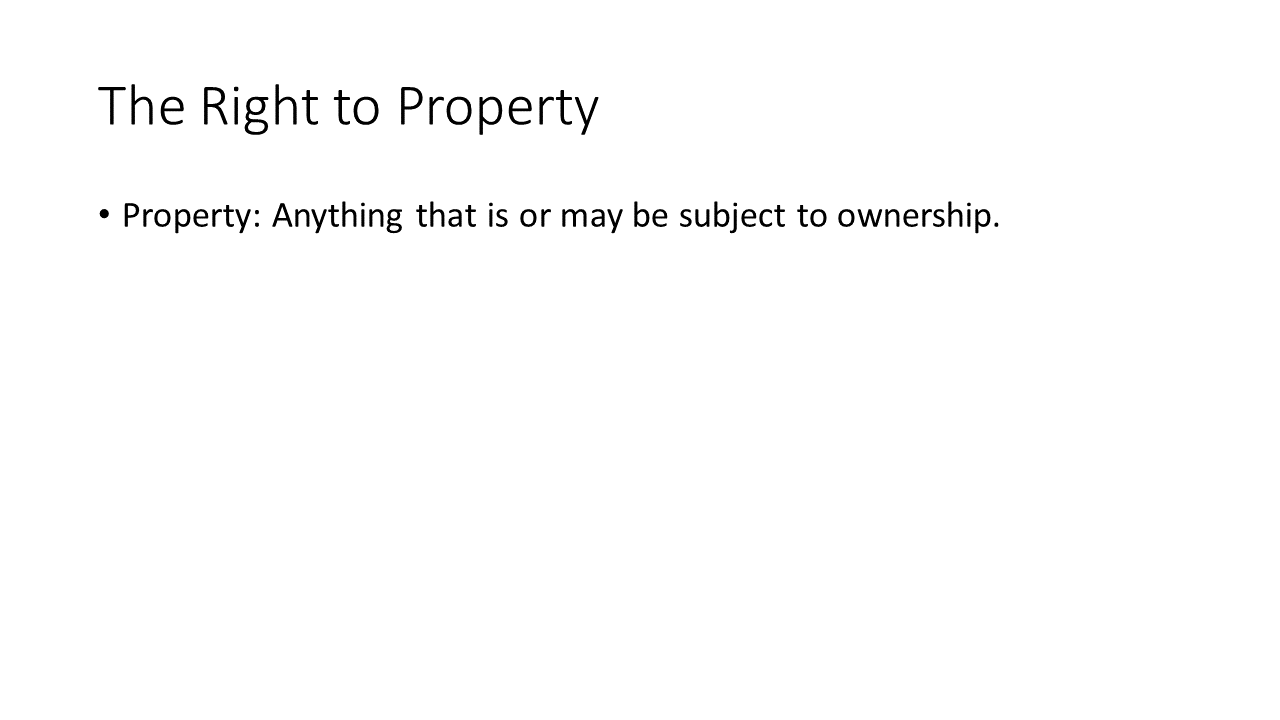 The Right to Property seems contrary to the right of economic equality. If property is anything that is subject to ownership, then reducing economic inequality seems to counter that, because property would be taken from one and given to another.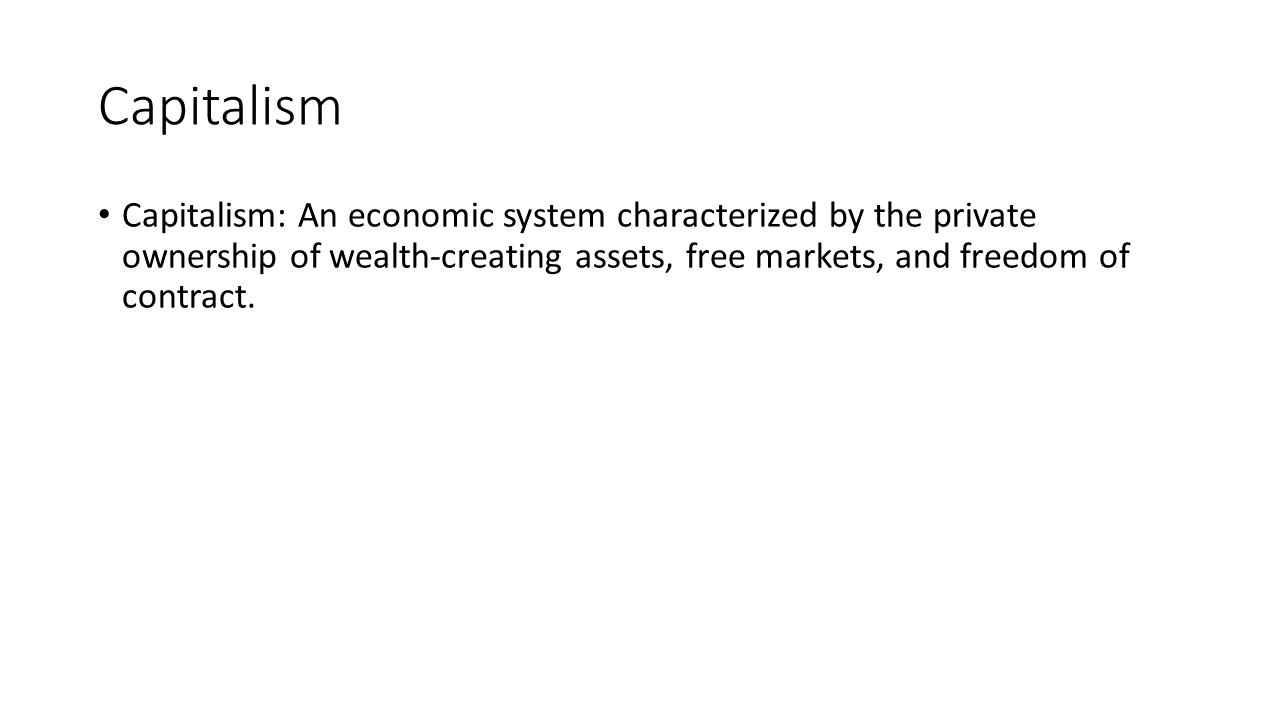 The issue is that all groups that make up America are interested in owning property. Taking from one group so that another can have more, runs counter to what most Americans want.

America has a capitalistic system. That means that we have an economic system characterized by the private ownership of wealth-creating assets, free markets, and freedom of contract.

That is the desire of most Americans. The supporters of a total egalitarian system have had great difficulty in finding the following they need.