Lesson Objectives:
- The Federalists and the Federalist Papers
- The Anti-Federalists
- The road to ratification
- The Bill of Rights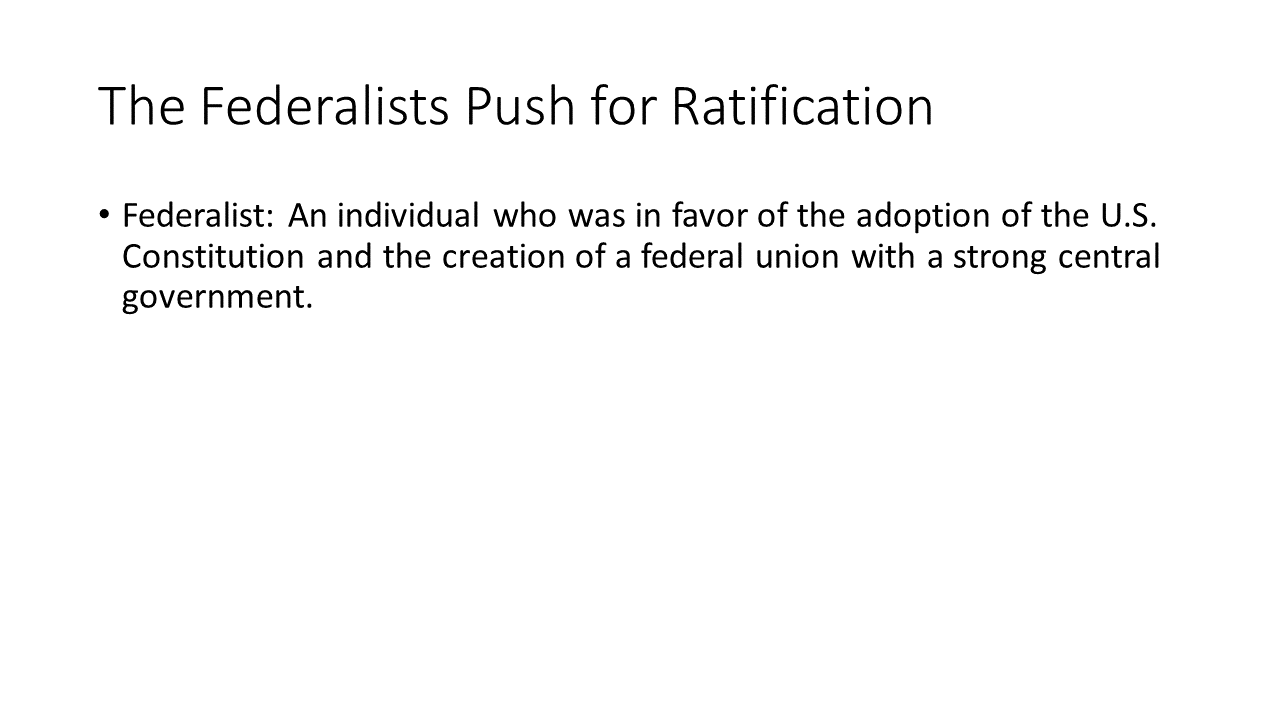 The Constitution had been drafted, but it was not ratified yet. The Federalists were going to have to push for it to be accepted.

A Federalist was an individual who was in favor of the adoption of the U.S. Constitution and the creation of a federal union with a strong central government.




In order to get the Constitution ratified, it was going to take some convincing. That is when the Federalist Papers started being published.

Under pseudonyms, Alexander Hamilton, John Jay, and James Madison wrote 85 essays expounding on what the Constitution means and how the three branches work together to form a strong central government.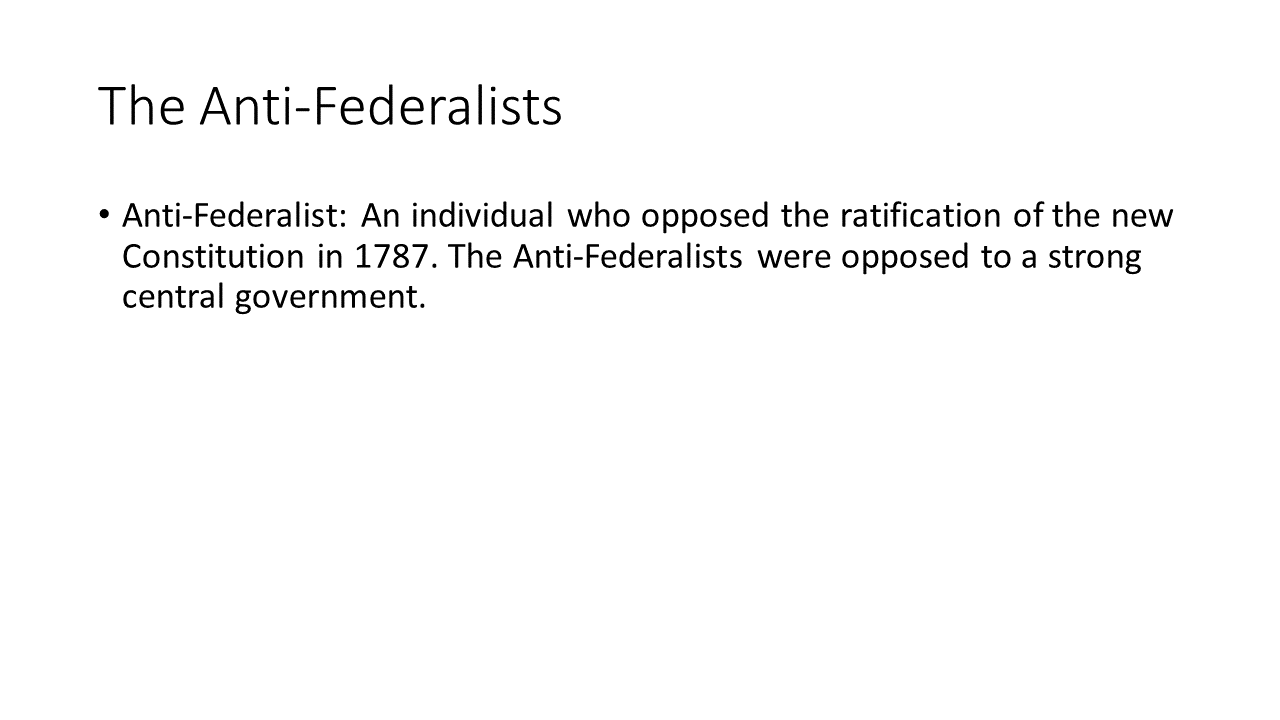 Of course, there was opposition to this new radical idea, and it came in the form of the Anti-Federalists.

Anti-Federalists were individuals who opposed the ratification of the new Constitution in 1787. They were opposed to a strong central government.

Such Anti-Federalists as Patrick Henry and Samuel Adams argued that a strong central government would take precedence over personal liberties.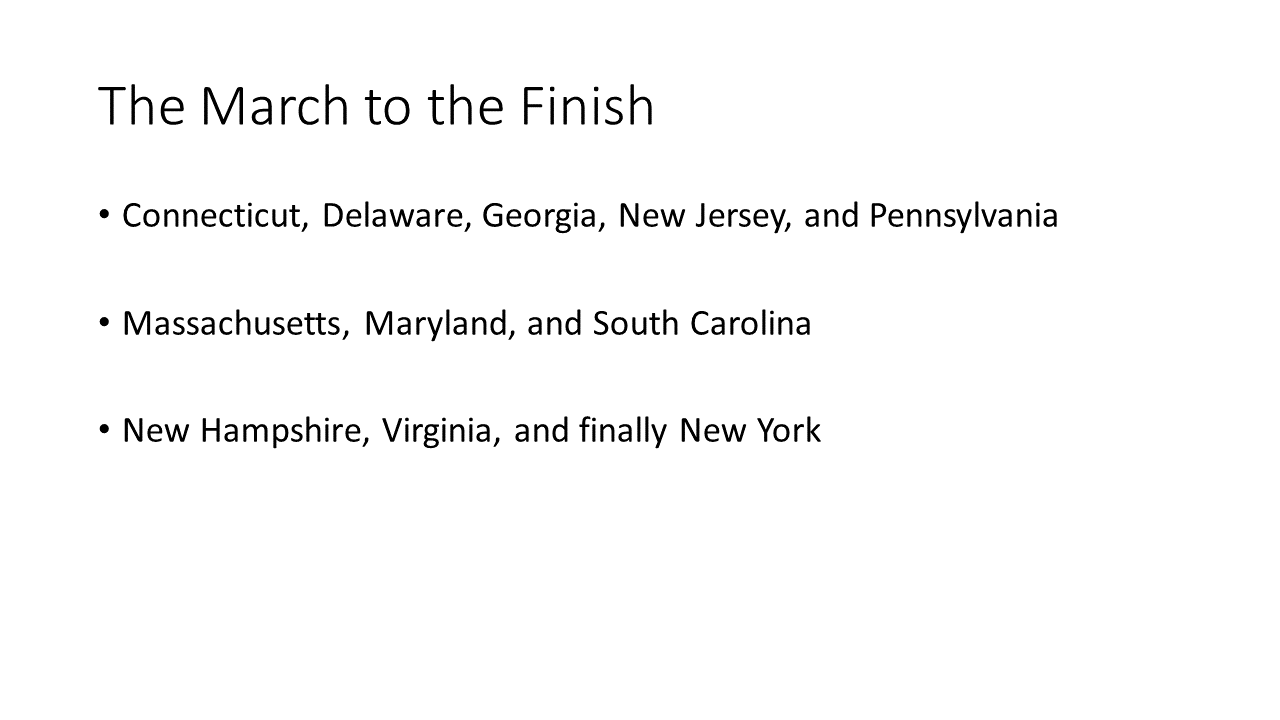 The ratification process took time, but it progressed steadily. Connecticut, Delaware, Georgia, New Jersey, and Pennsylvania approved the Constitution with strong majorities.

Massachusetts, Maryland, and South Carolina would soon follow.

Then, New Hampshire ratified the Constitution. It was not long before Virginia and New York followed suit.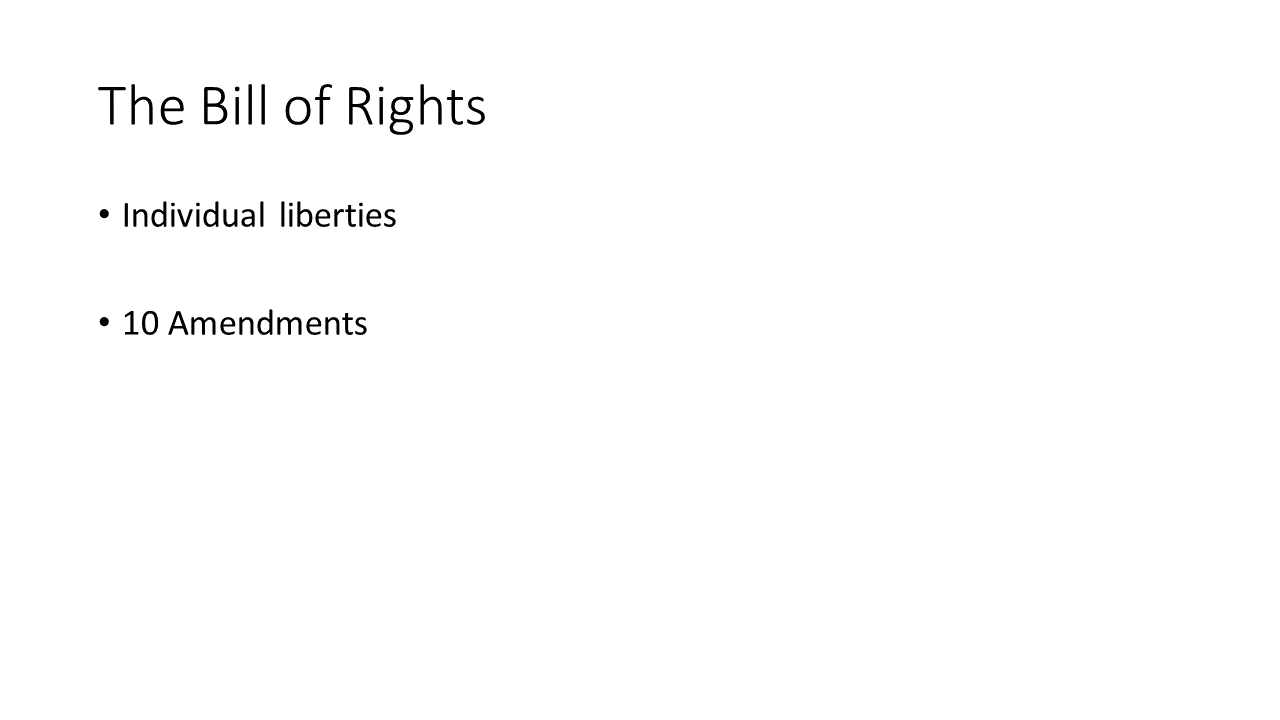 However, the Anti-Federalists had made some strong points in their rebuttals of the Federalist Papers. They wanted certain specific liberties to be guaranteed to the people.

James Madison was tasked with drafting the Bill of Rights and he had to comb through over 200 suggestions from the States. He was masterful in making sense of it all and coming up with the first Ten Amendments that guarantee individuals fundamental rights and liberties.