Lesson Objectives:
- Unitary and confederal systems
- Defining federalism
- Arguments for and against federalism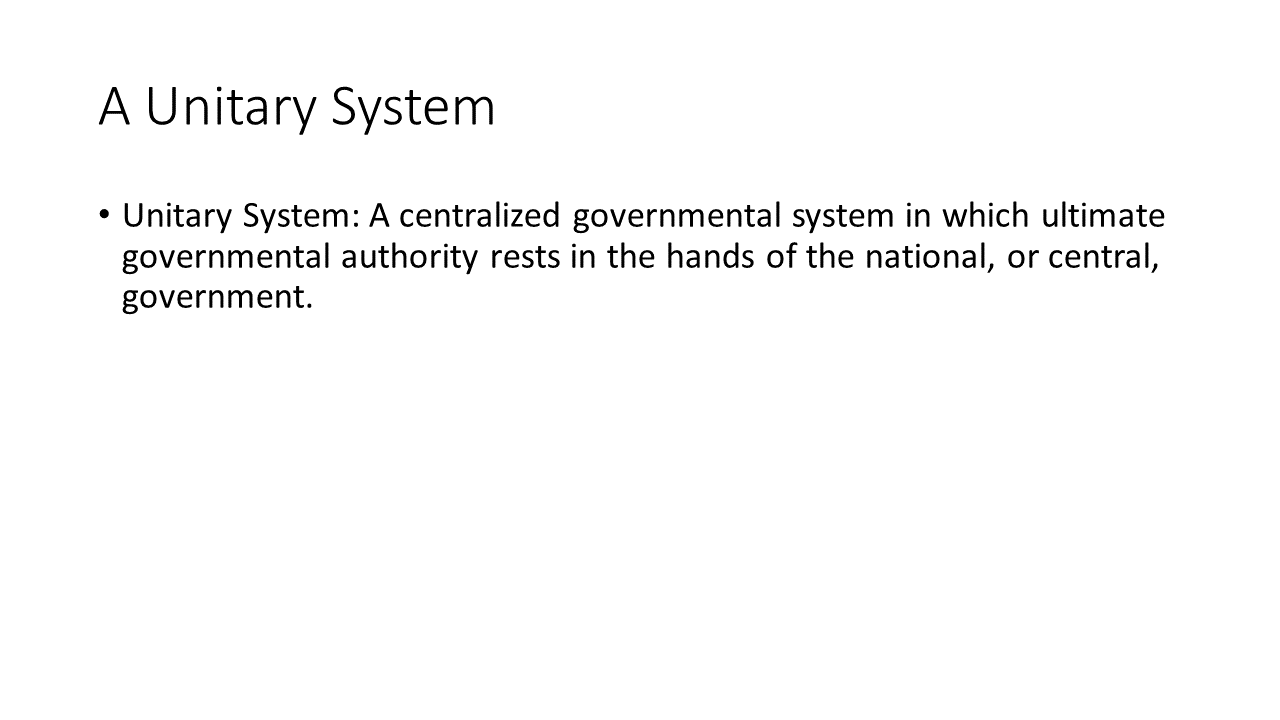 When talking about the kind of government we have in America, it makes sense to cover forms of governments for other independent nations first.

The Unitary System is one form of independent government with a centralized governmental system in which ultimate governmental authority rests in the hands of the national, or central, government.

In an independent nation like France or Britain, power flows from the national government to the states or regions.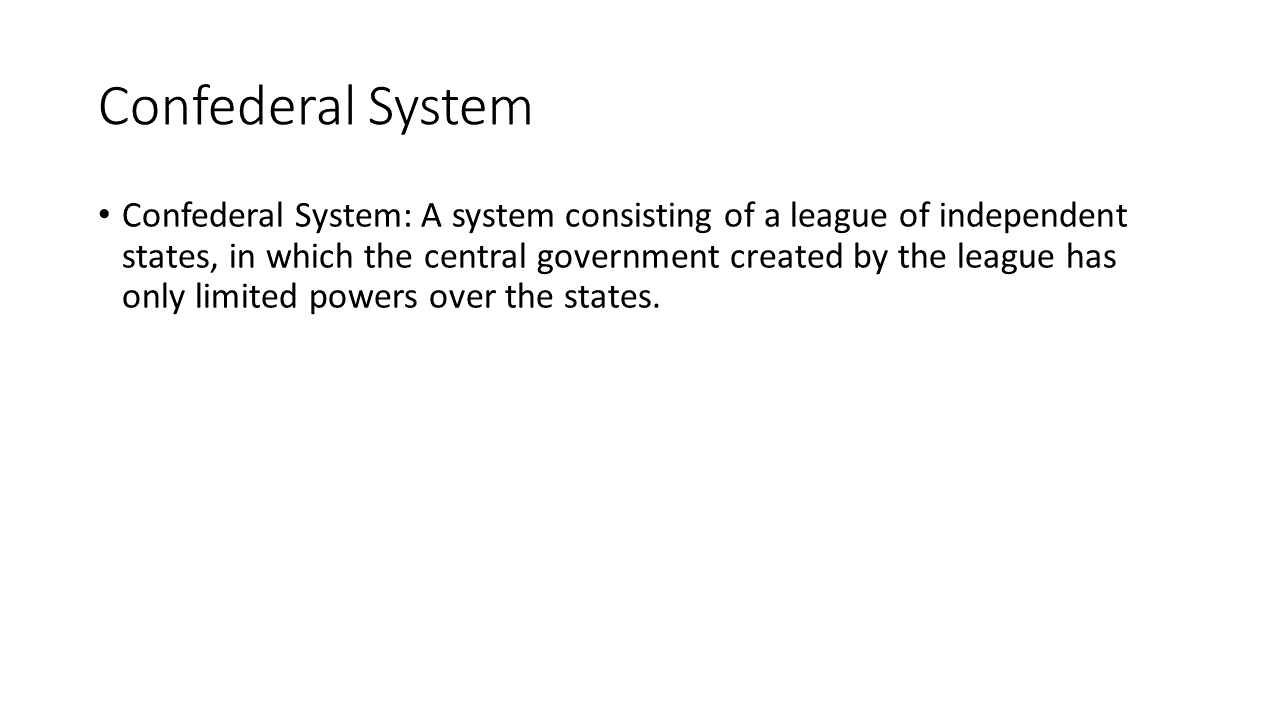 Another independent form of government is the Confederal System.

A Confederal System consists of a league of independent states in which the central government created by the league has only limited powers over the states.

In other words, in a Confederal System, the power flows from the states to the national government. An example of this form of government was the first government formed by the Articles of Confederation.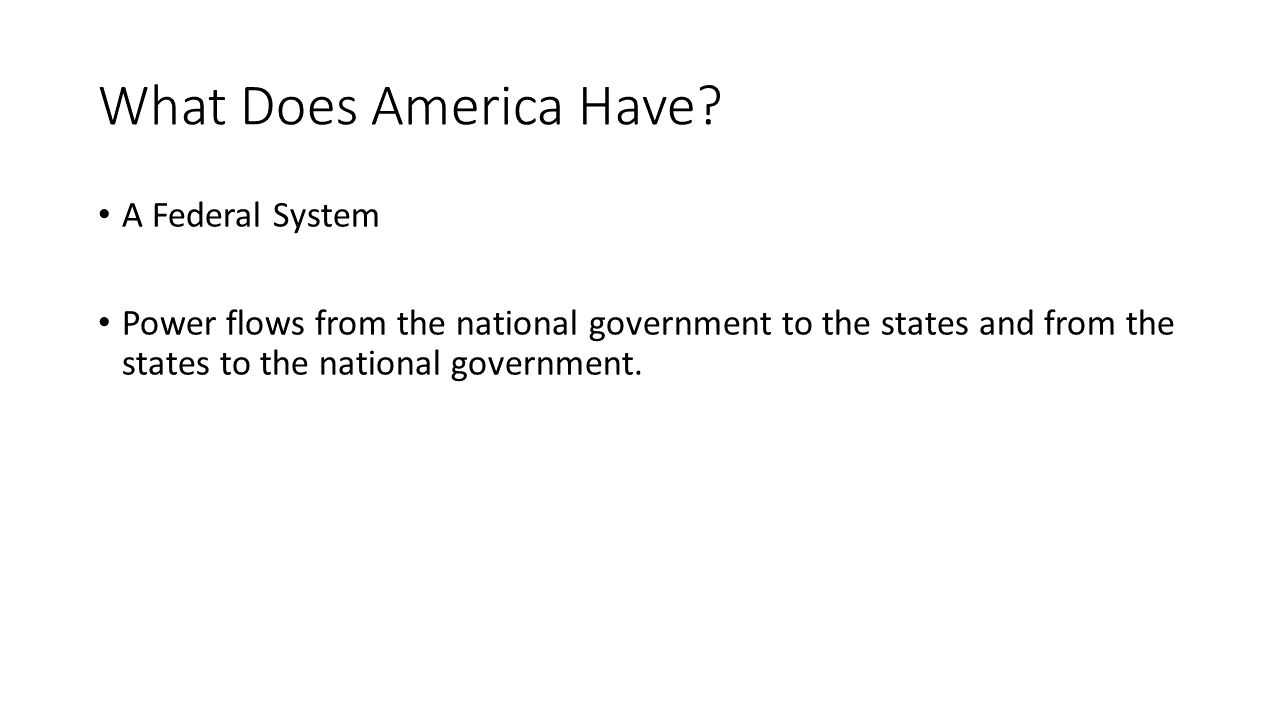 When you put both the Unitary and the Confederal Systems together, you have a Federal System like we have in America.

Power flows from the national government to the states and from the states to the national government.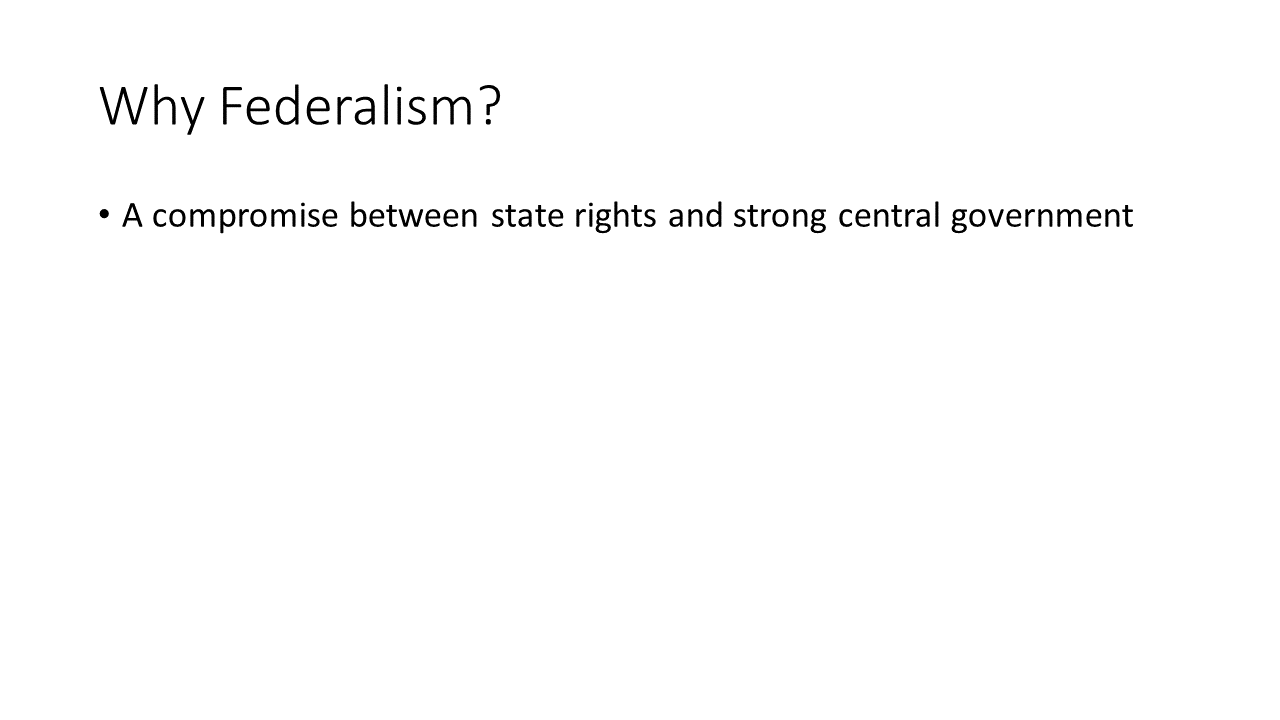 At the Constitutional Convention, a conflict existed between advocates for a strong national government and those who were opposed to it. A compromise had to be struck and that compromise was Federalism.

Federalism retained power to the states while granting more power to the national government that it needed to handle the issues it faced.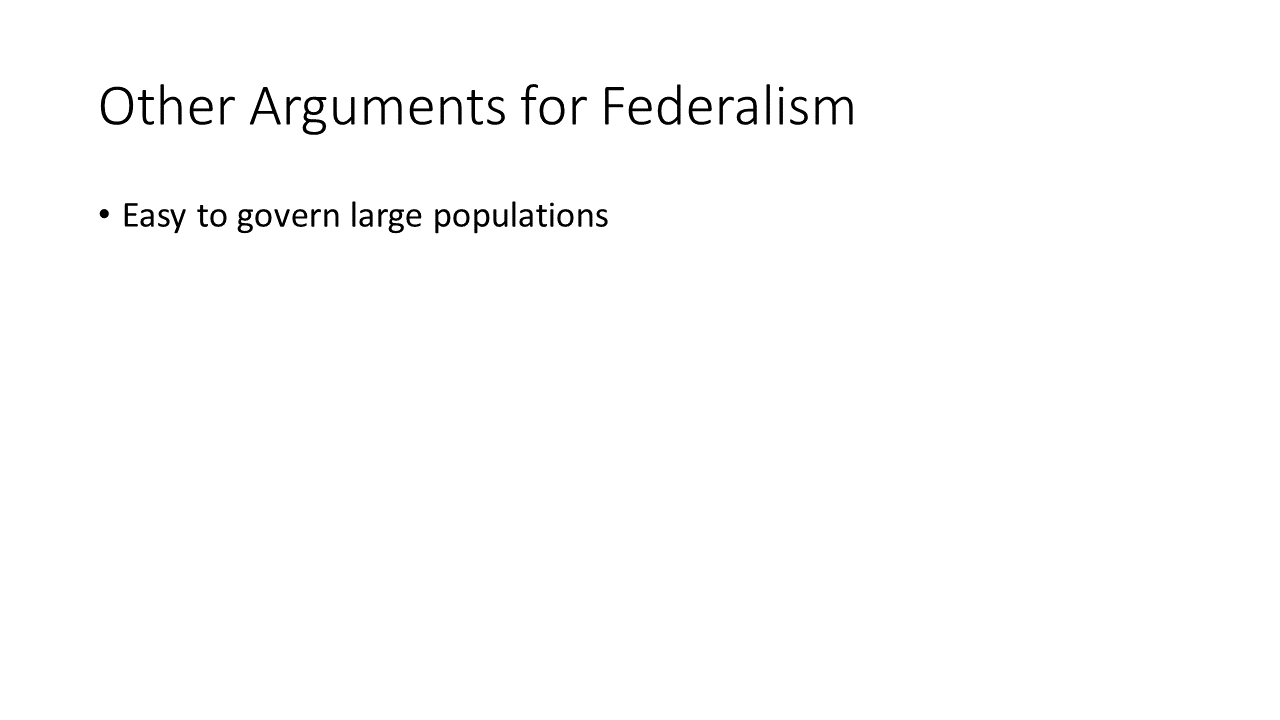 In the days of horse and buggy, communication was an issue because it took so long to travel.

Federalism offered a solution for a way to govern large, spread-out populations rather than leaving it solely in the hands of a faceless national government.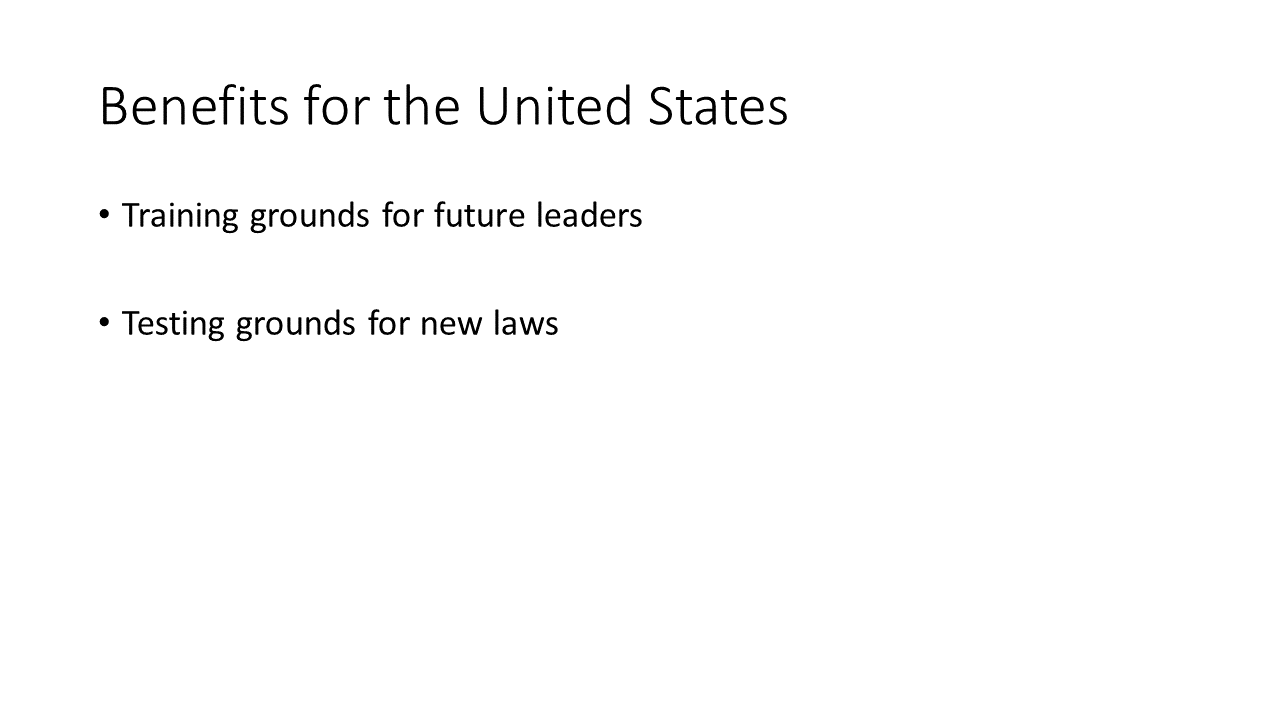 Federalism offers the United States some really great benefits. First of all, the system is a great training ground for future leaders. Most people who become president or members of Congress served at the local level first.

Another benefit is that it offers the national government a testing grounds for new laws. The legalization of marijuana started in Colorado and Washington. The Federal government can observe how successful it is in those states before it decides to act on a national level.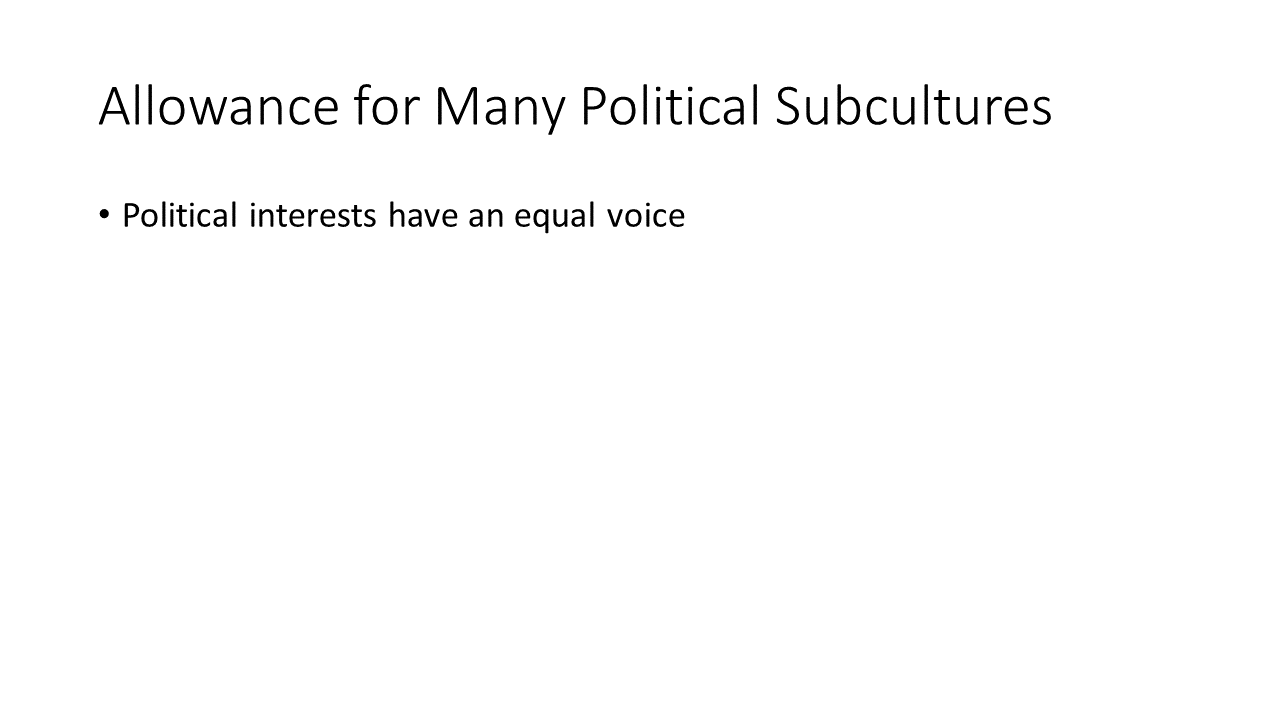 Political interests arise from various groups such as race, sex, wealth, education, and religion.

Federalism allows for voices of these varying interests to have an equal chance to influence government.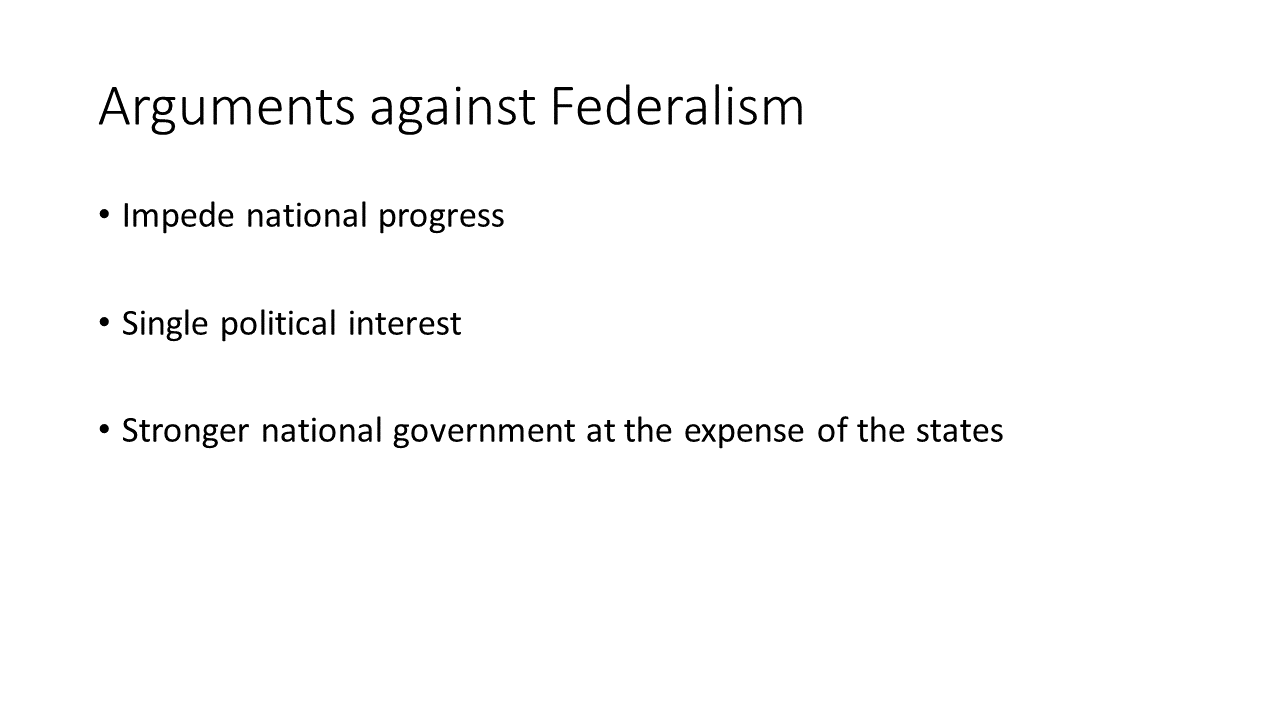 There are arguments against Federalism as well. One argument that is often true is that strong local politics can act to impede national progress.

Another argument is that local governments can easily be manipulated by a single political group. Minority groups can be denied rights by the majority.

Finally, when some feel that justice cannot be served in local politics, they call on the national government to solve the issue. This increases the power of the national government at the expense of the states.