Lesson Objectives:
- Political culture
- Political trust
- Approval ratings
- Trade-offs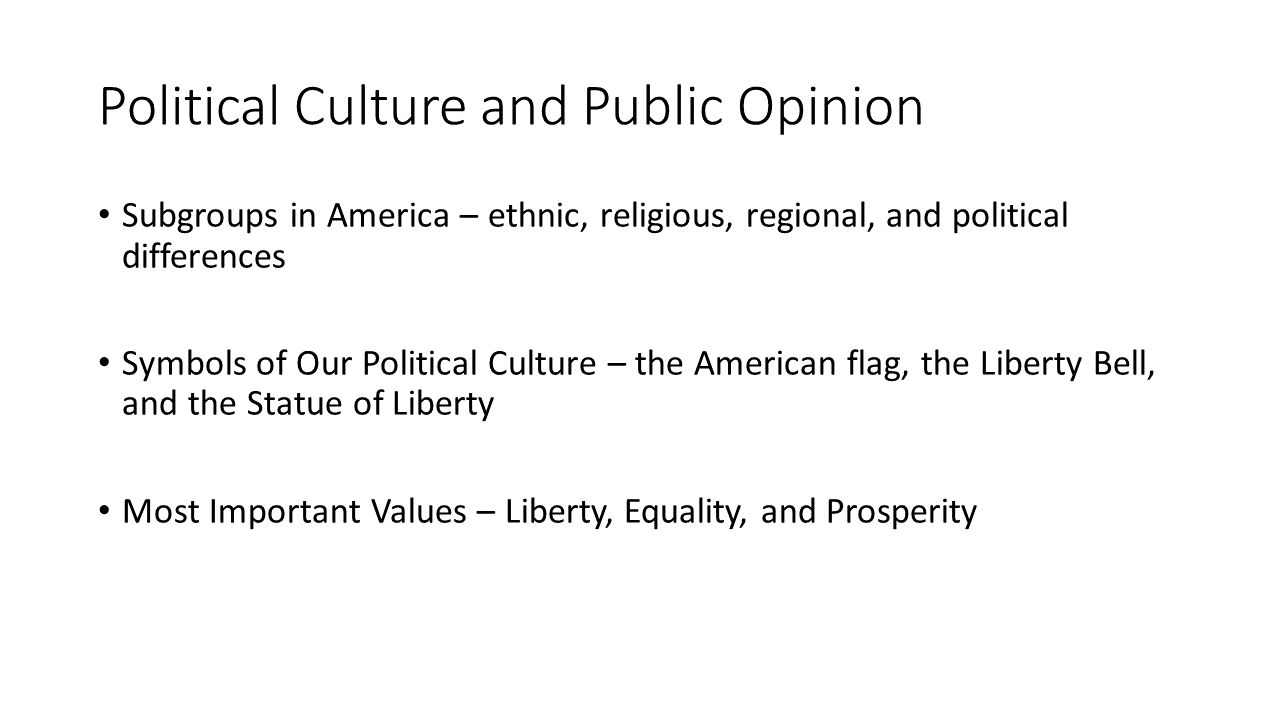 It goes without saying that it is important for a candidate running for election to listen to the public they are trying to represent. They will not win if they are not accurately representing the people who will be voting, so a candidate should poll the population to find out what it is they want. Once an official is elected, ideally, they will continue to stay on top of what the constituents want and need.

Subgroups in America are divided by Ethnic, Religious, Regional, and Political differences. How do we keep it all from spinning into total chaos?

Symbols of Our Political Culture include the American Flag, the Liberty Bell, and the Statue of Liberty.

Across the nation, our Most Important Values are Liberty, Equality, and Property. These symbols and these values are all part of our political culture and bind us together as Americans.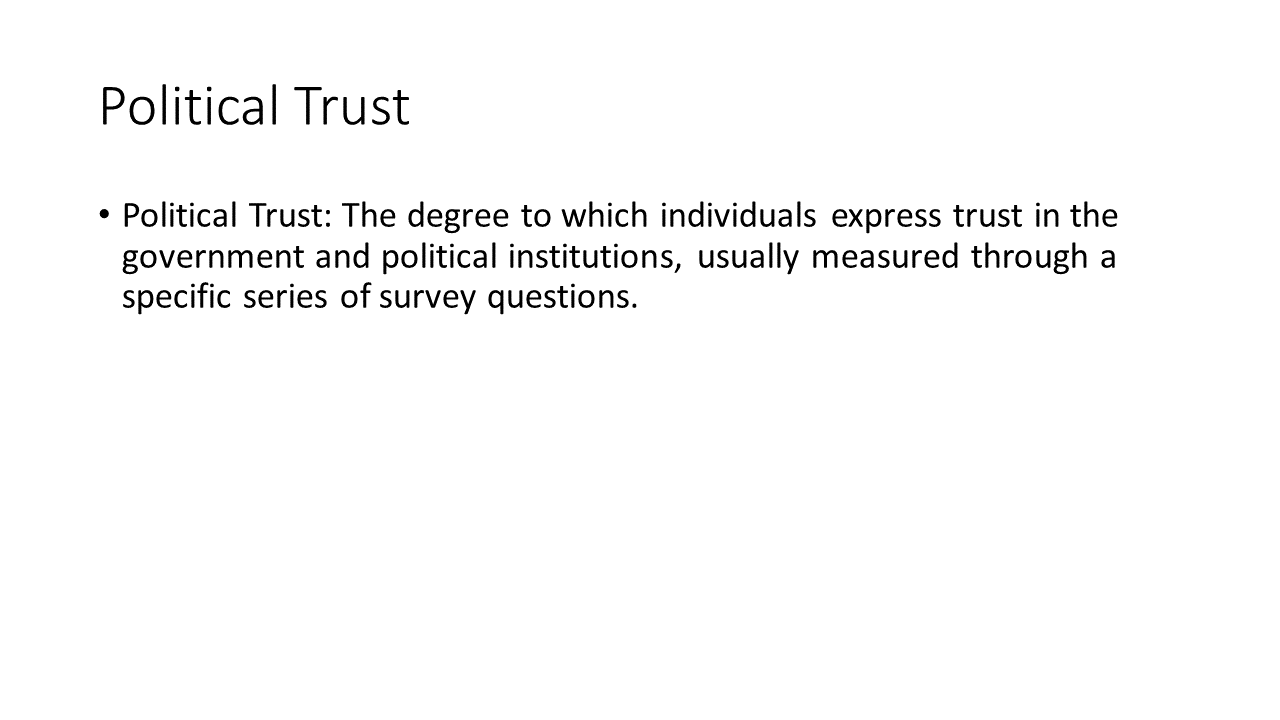 There is a general environment of support and certain shared beliefs when it comes to our political culture. Our political culture is also involved when assessing government performance.

Government performance is assessed by Political Trust, the degree to which individuals express trust in the government and political institutions, usually measured through a specific series of survey questions.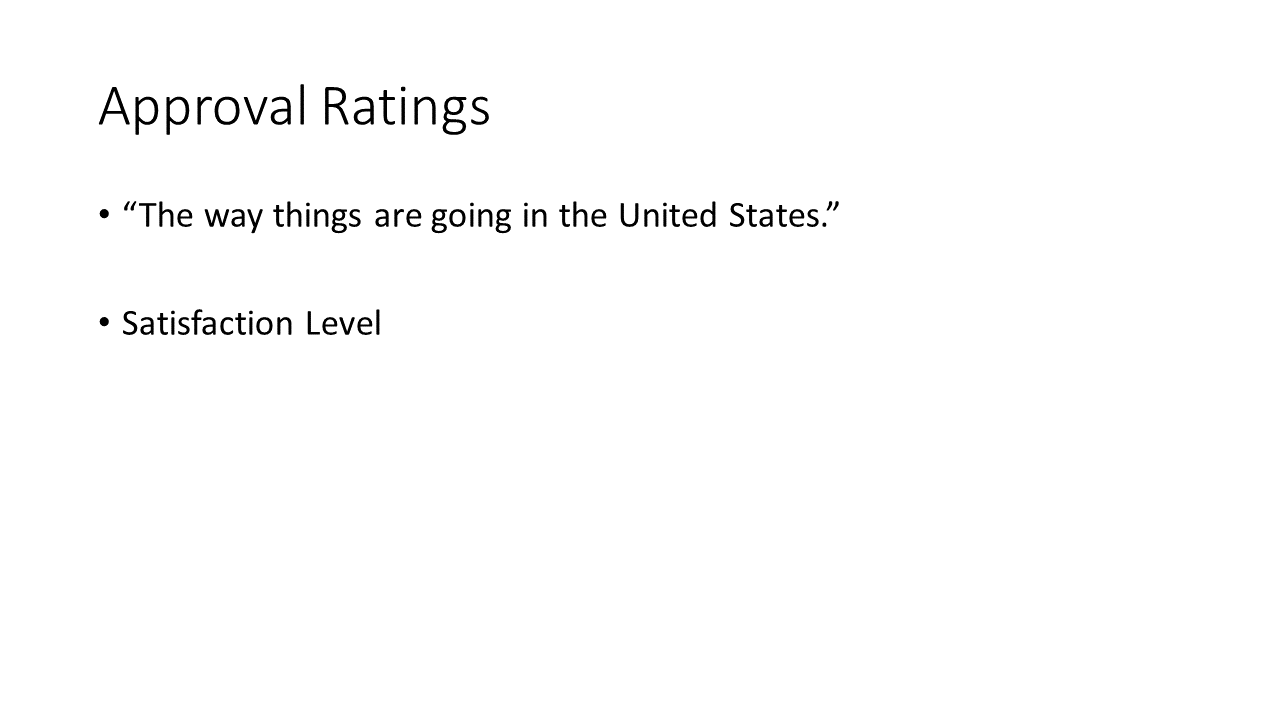 Satisfaction levels rise and fall when it comes to "the way things are going in the United States." If the economy is doing well and there is general harmony across the country, approval ratings rise. If the economy takes a fall and there are issues affecting the overall happiness of the nation, approval ratings take a hit.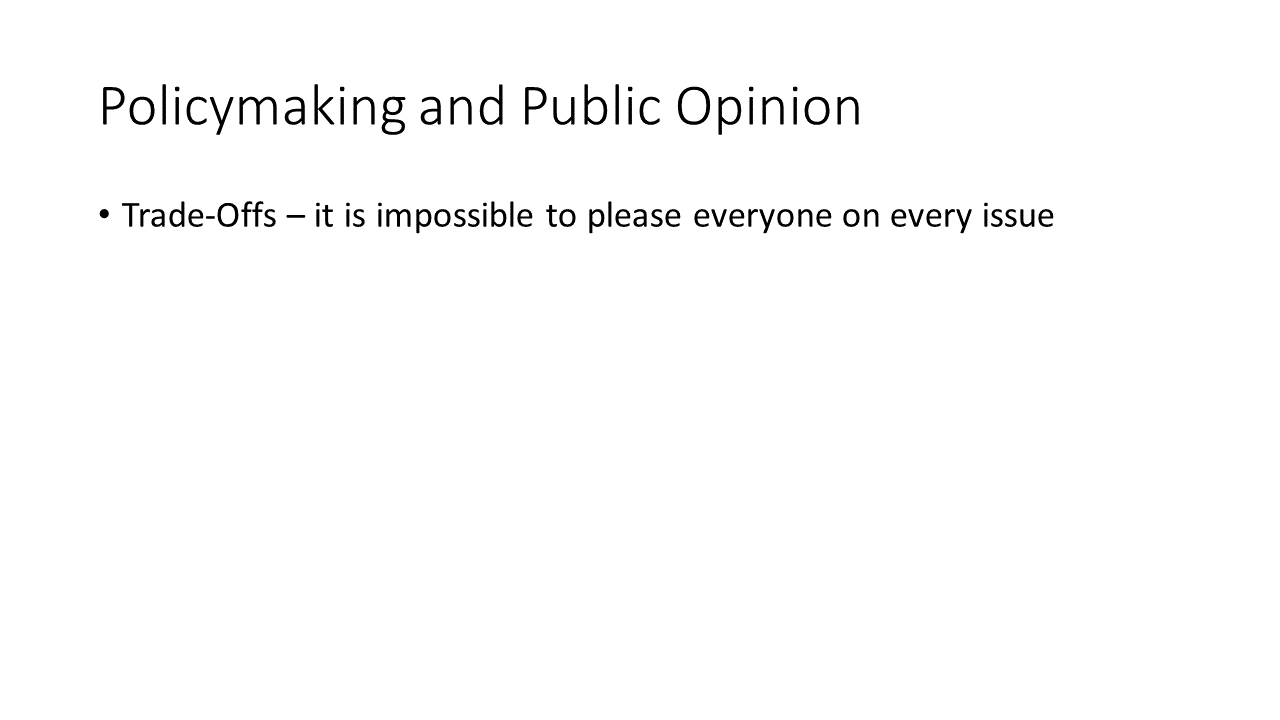 Public Opinion is important to helping an elected official make decisions, but a politician sometimes has to make decisions on their own. These decisions are based on trade-offs.

Respondents to polls are rarely made aware of the trade-offs when they are being surveyed. These trade-offs are an eye-opening reality to politicians who are trying to introduce legislation and pass laws. Trade-offs are often necessary in order to pass legislation, as taking action on one issue may affect another issue. Funding a school program, for example, might mean budget cuts for something else.