Lesson Objectives:
- The unpopularity of Congress
- Bicameralism
- The functions of Congress
- The powers of Congress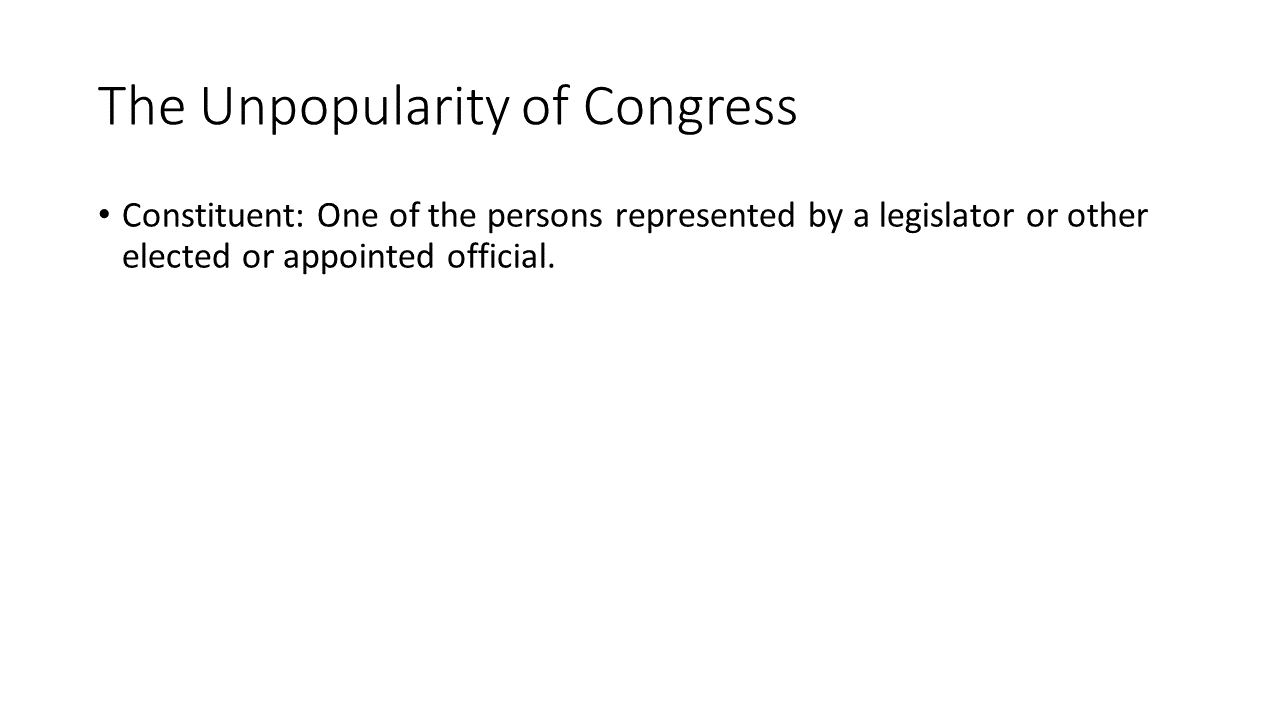 As a whole, Congress is not seen in a favorable light by the American people. But, a particular representative might get favorable ratings from their constituents.

A Constituent is a person represented by a legislator or other elected or appointed official.

This difference in attitude is because Congress as a whole has to work for the benefit of the entire nation while a particular legislator works for the benefit of their own constituents. While Congress might seem unresponsive to the needs of everyone, each legislator is fighting for the benefits of their own.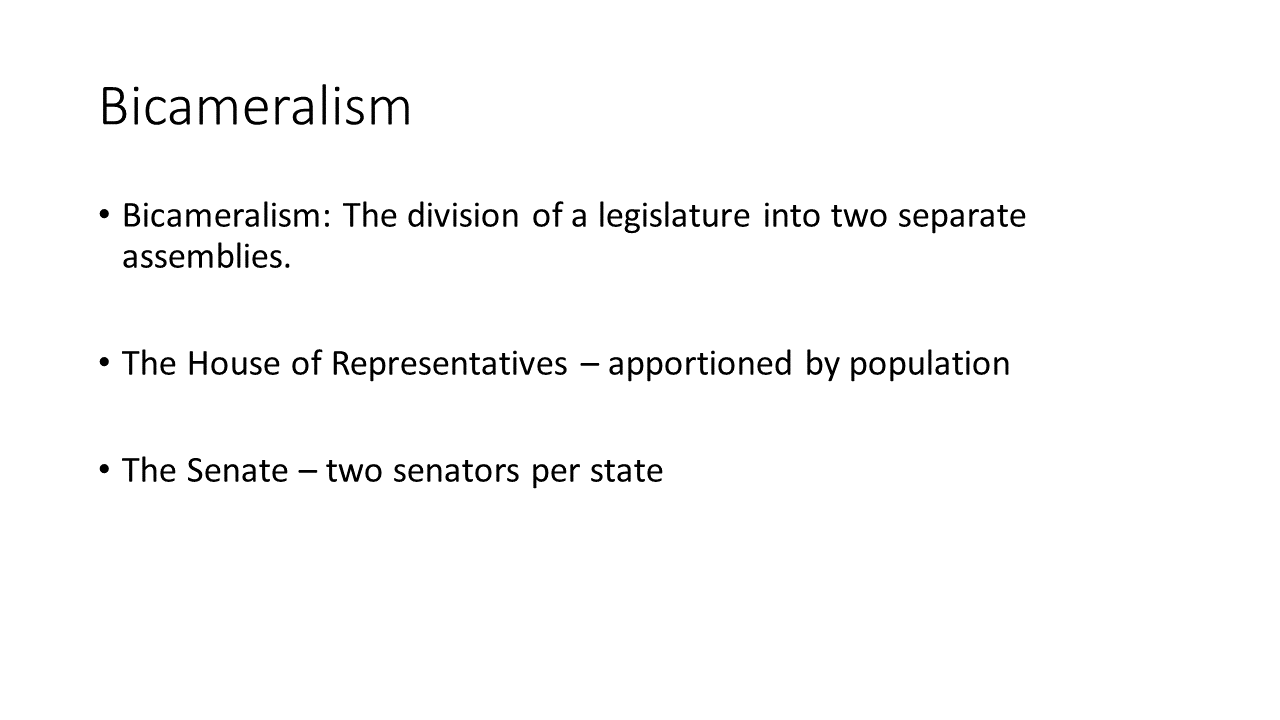 At the Constitutional Convention, bicameralism was proposed as part of the Virginia Plan. Bicameralism refers to the division of a legislature into two separate assemblies.

In the House of Representatives, the number of representatives reflect the population of each state. In contrast, in the Senate, each state gets exactly two senators. This was the system proposed by the Connecticut Compromise to resolve the issue of equality between larger states and smaller states.

Representatives get reelected every two years while Senators serve a six year term, meaning only a third of them face reelection every two years.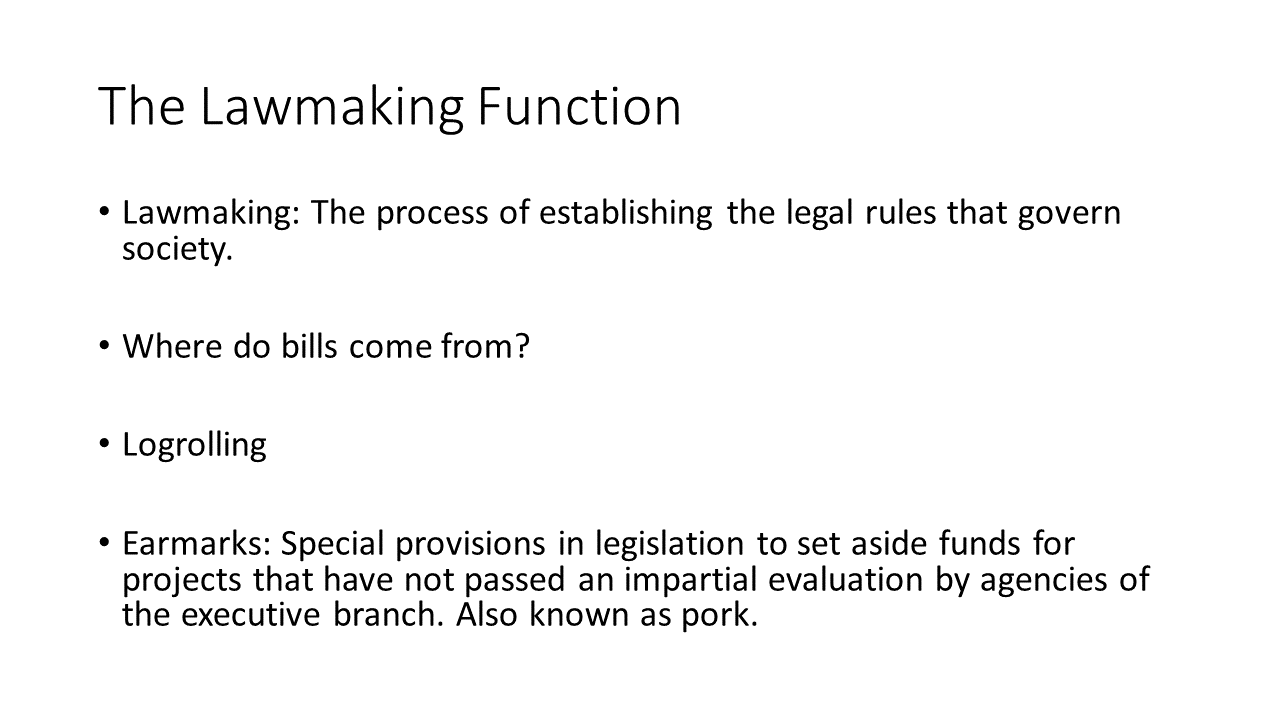 Obviously, the first function of Congress is lawmaking. Lawmaking is the process of establishing the legal rules that govern society.

Most bills Congress has to consider are from the executive branch. Others are from interest groups and political organizations.

In order to get certain legislation to pass, there is a good bit of logrolling, which is a compromise between legislators to support each other's bills.

Another part of lawmaking is Earmarks. These are special provisions in legislation to set aside funds for projects that have not passed an impartial evaluation by agencies of the executive branch. Earmarks are also known as pork.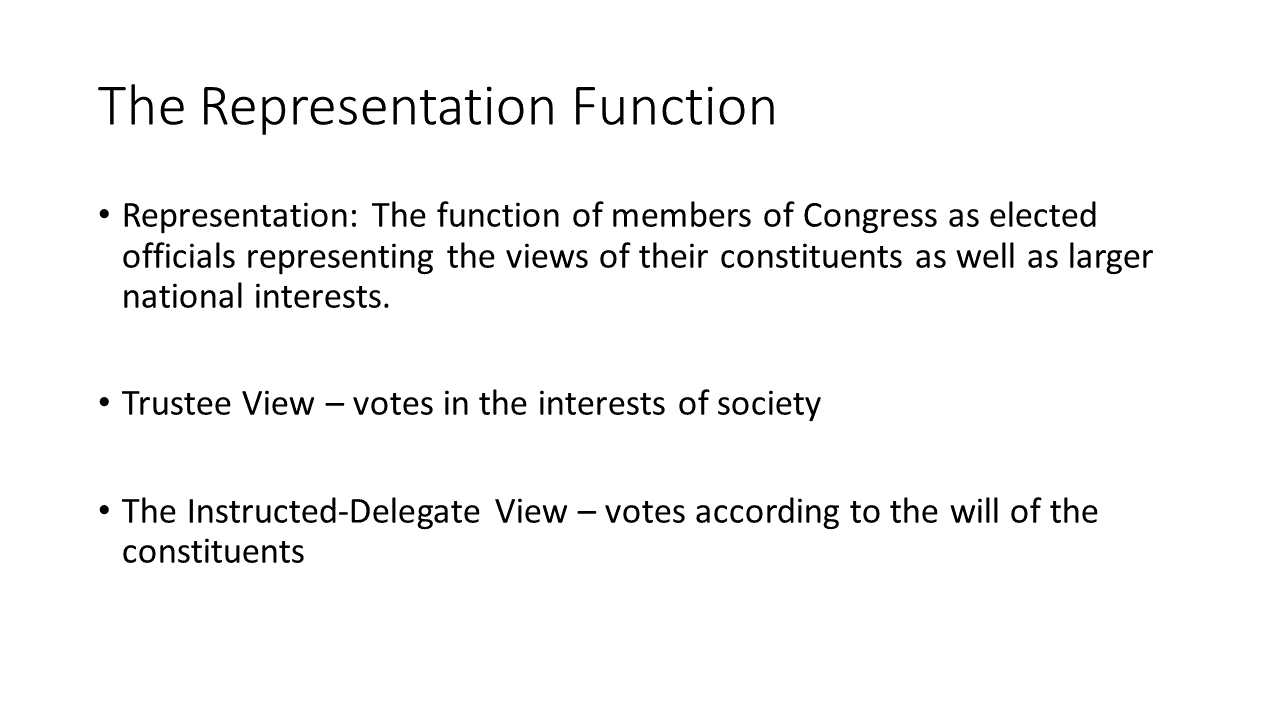 Sometimes, issues put lawmakers at odds with each other when national interests conflict with interests of the state a lawmaker represents. Representation is the function of members of Congress, both as elected officials representing the views of their constituents, as well as larger national interests.

Satisfying this conflicting interest can be accomplished in two ways. The Trustee View is where a legislator acts according to her or his conscience and the broad interests of the entire society.

The Instructed Delegate is a different view where a legislator is an agent of the voters who elected him and who votes according to the views of constituents, regardless of his personal beliefs.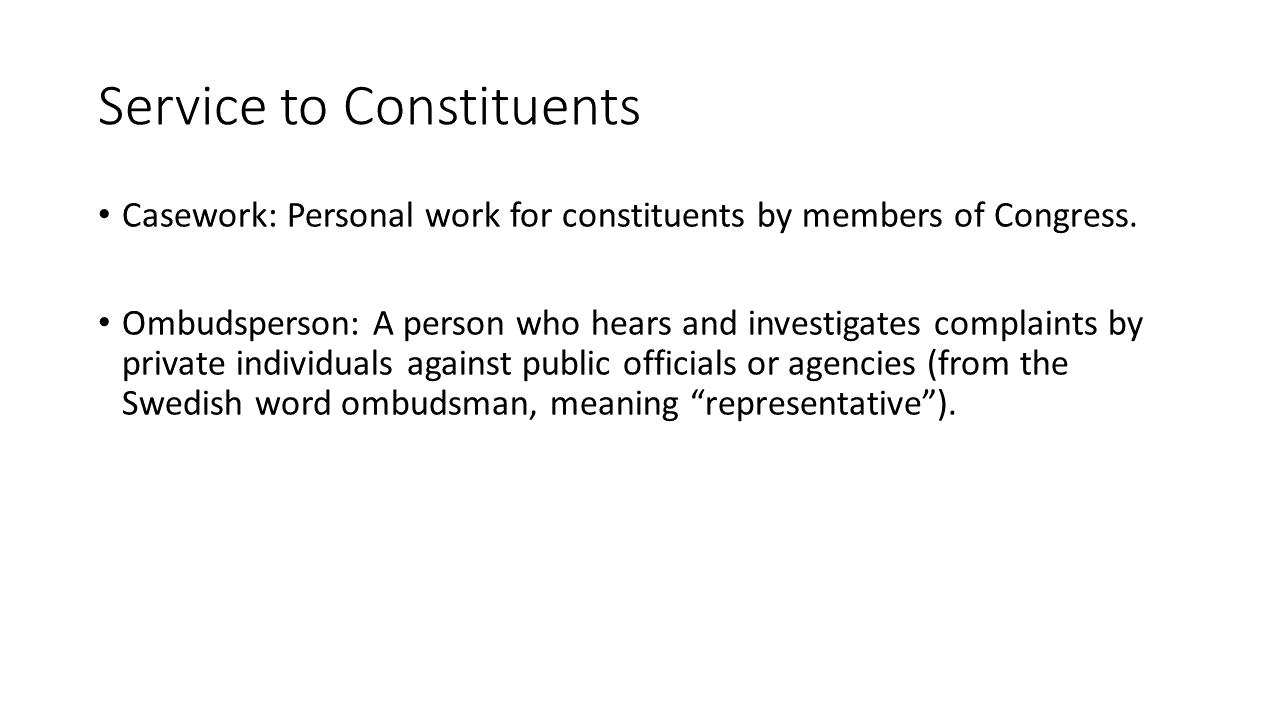 Constituents often view the federal government as a faceless and imposing entity. They expect their representatives to act as brokers between themselves and the federal government, usually in the form of casework.

Casework is the personal work for constituents by members of Congress. Casework often includes explaining what certain bills are about, promoting local business interests in Congress, and interceding on behalf of constituents on issues they do not approve of.

It is an opportunity for representatives to take on the role of ombudsman. That is a person who hears and investigates complaints by private individuals against public officials or agencies. Ombudsman is a Swedish word meaning "representative."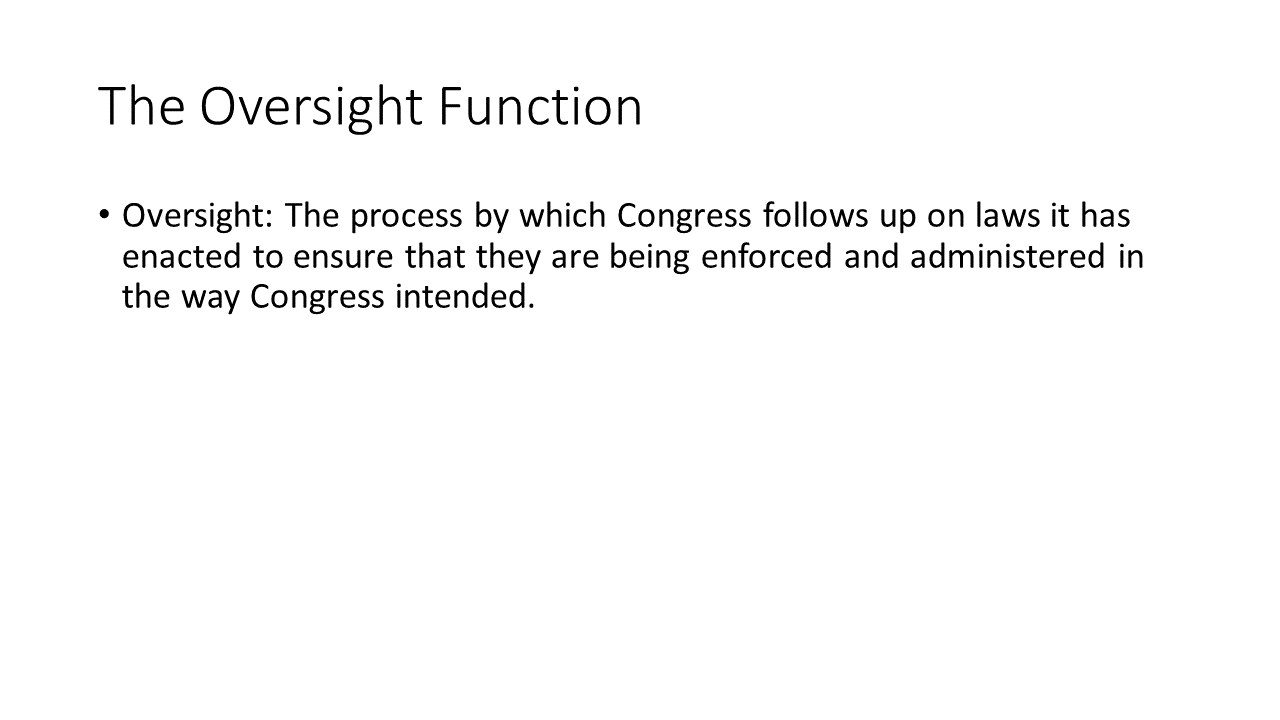 Holding committee hearings, working with agency budgets, and questioning nominees for appointment are a part of the oversight function of Congress. Oversight is the process by which Congress follows up on laws it has enacted to ensure that they are being enforced and administered in the way Congress intended.

Oversight does have its negative aspects. When the president and Congress are in harmony, oversight can get lax, and when they are at odds, it can get intense and often excessive.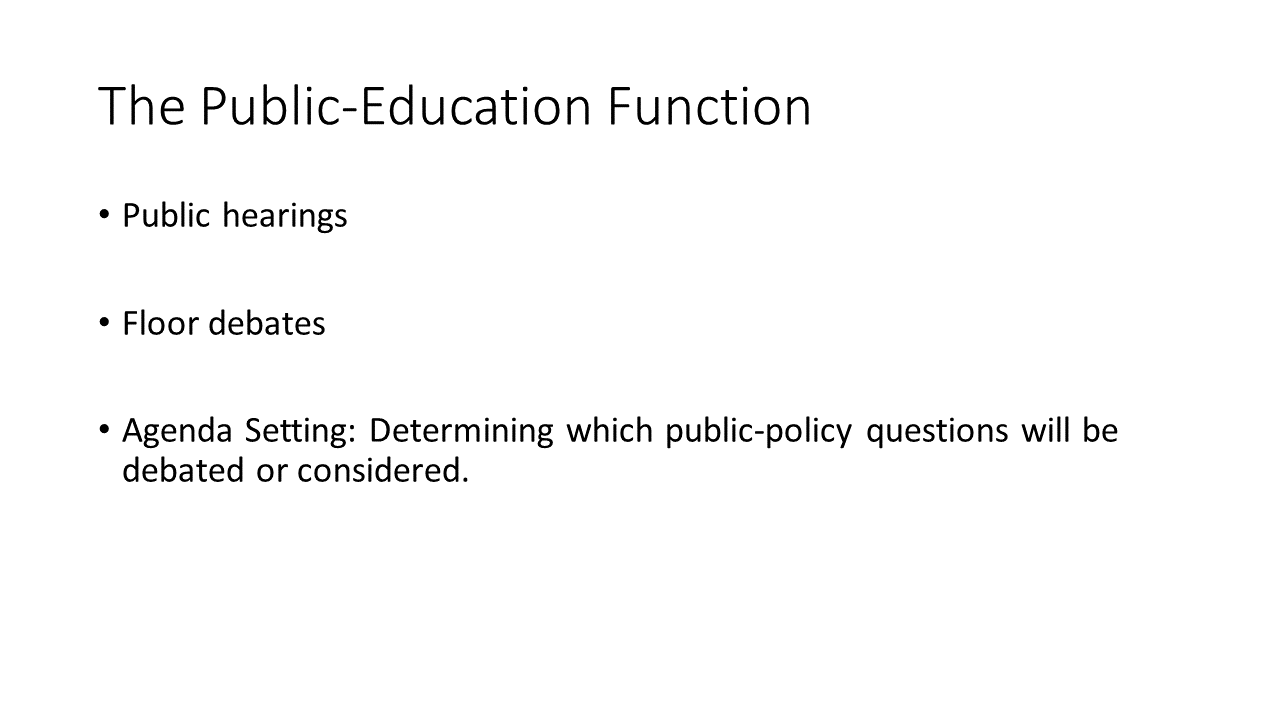 Public hearings are held for the purpose of educating constituents. Televising floor debates on issues such as immigration and small business concerns also serves the purpose of educating the general public. The issues they decide to discuss is called agenda setting.

Agenda setting means determining which public-policy questions will be debated or considered.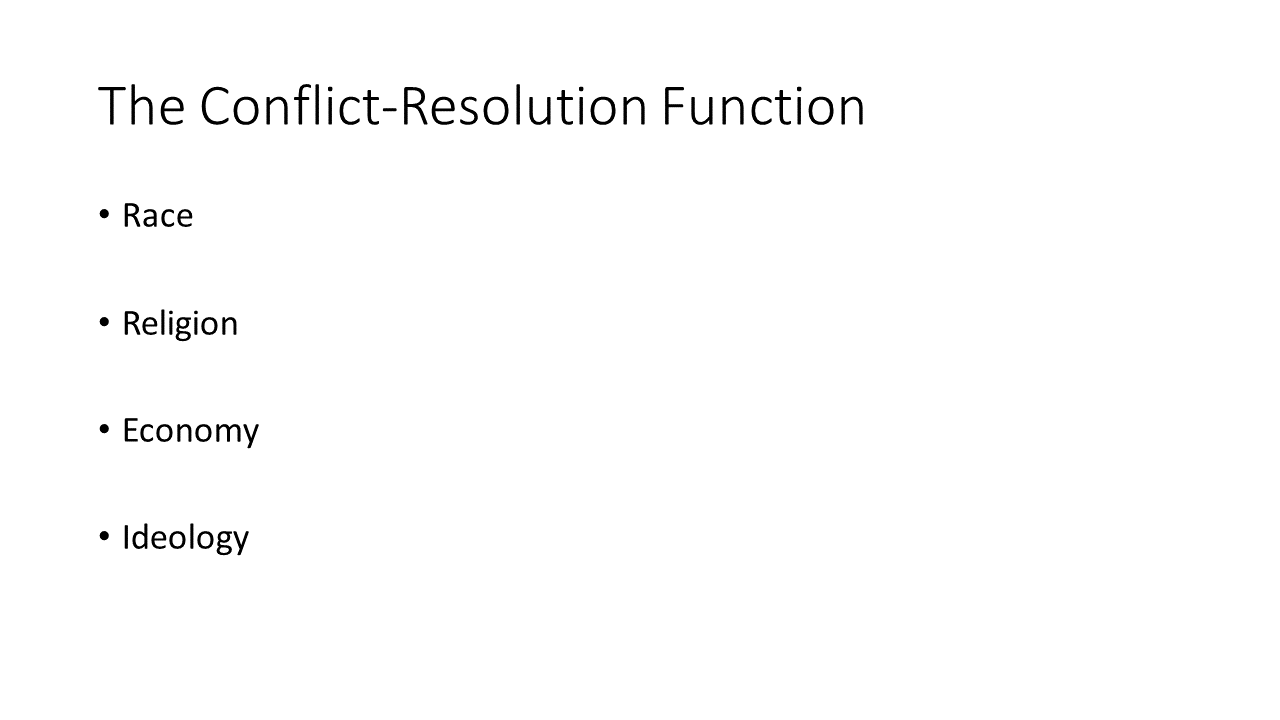 Race, religion, economy, and ideology result in varying interests that cause conflict. Congress has the function of trying to resolve those conflicts to the benefit of everyone they represent.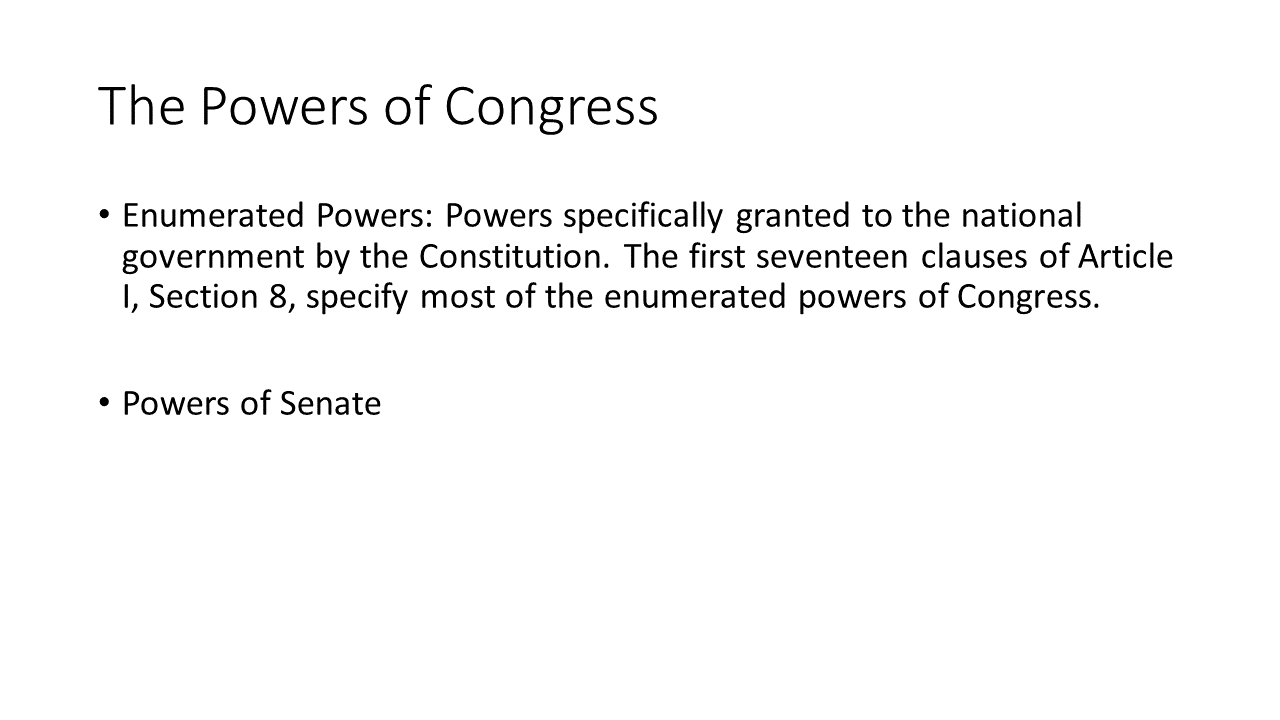 Congress has specific powers that are known as enumerated powers. These are powers specifically granted to the national government by the Constitution. The first seventeen clauses of Article I, Section 8, specify most of the enumerated powers of Congress.

Of these, most deal with collecting taxes, borrowing funds, and regulating money. Beyond financial powers, others include raising an army and declaring war.

Some powers are delegated only to the Senate. These include the ratification of treaties and approval of nominees.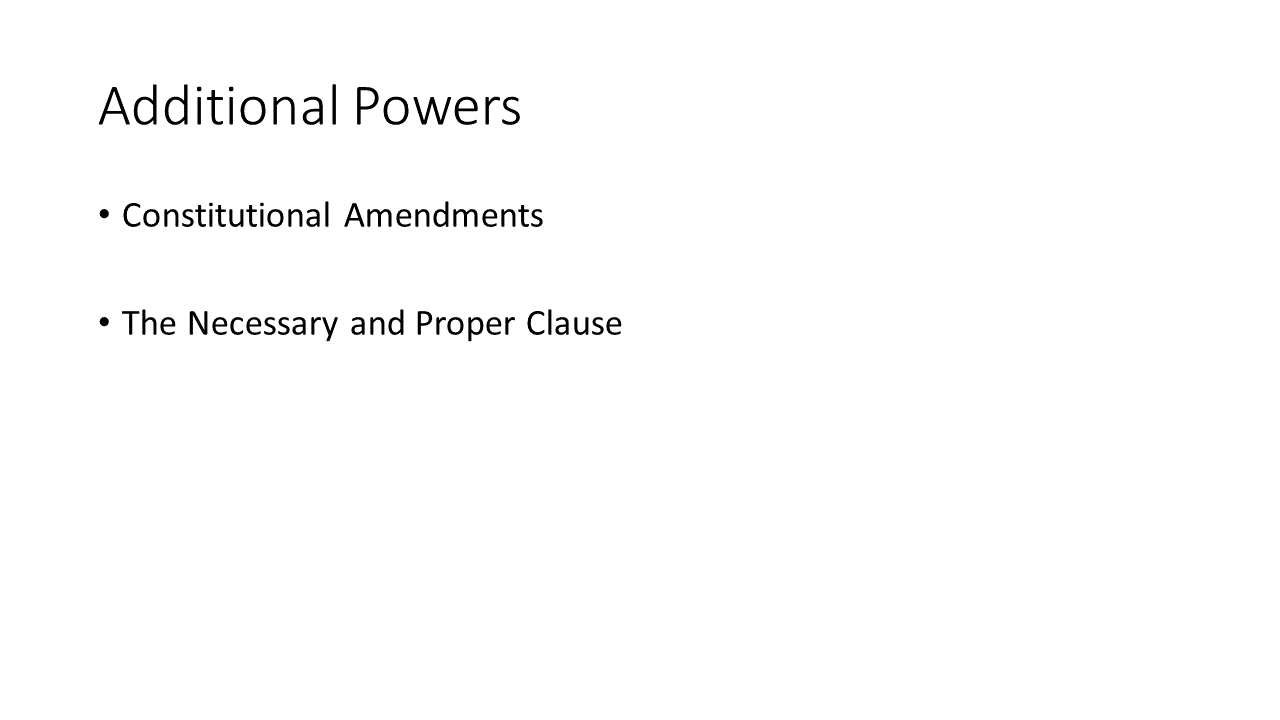 Amendments play a huge role in granting Congress additional powers, such as the ability to choose a president and a vice president when there is not a majority vote. That power is granted by the 12th Amendment. The ability to levy taxes is granted by the 16th Amendment.

In addition to specific powers Congress has been granted, Article I, Section 8, clause 18, the Necessary and Proper Clause, or Elastic Clause, extends to Congress the right "to make all Laws which shall be necessary and proper for carrying into Execution the foregoing Powers..."