Lesson Objectives:
- Common Law and Stare Decisis
- Constitutions
- Statutes and regulations
- Case law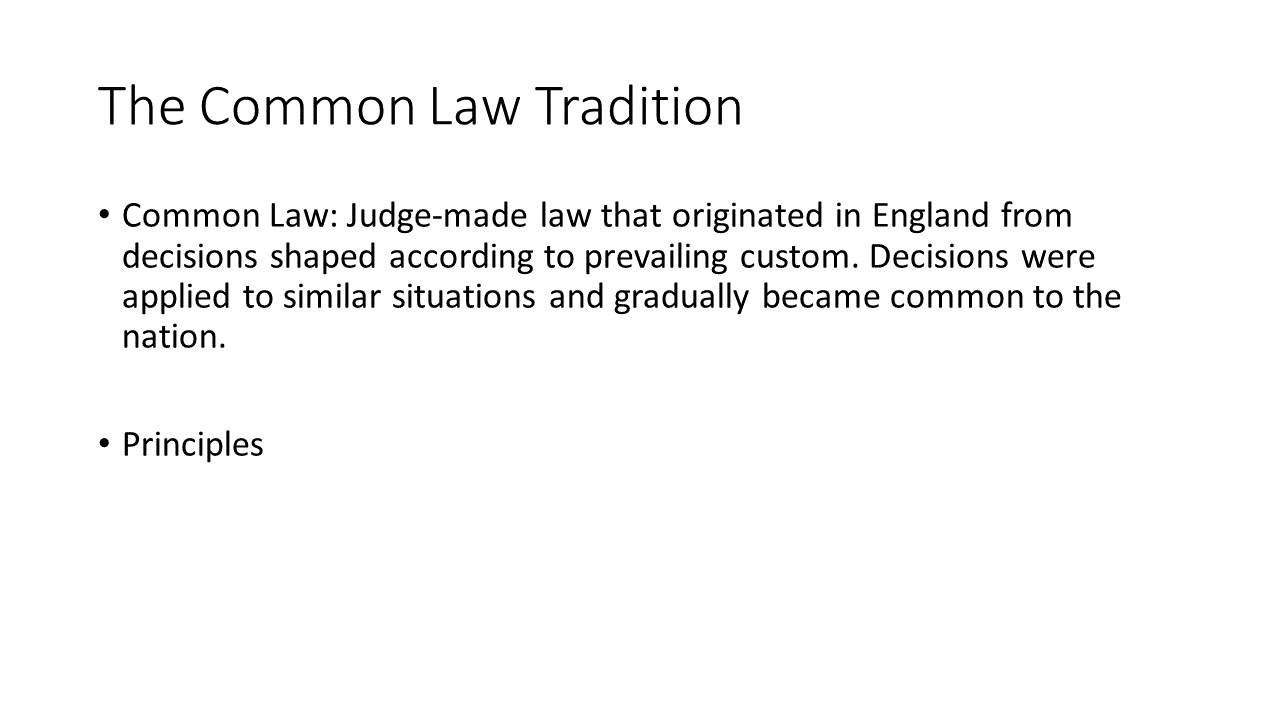 A tradition that would follow to America was one that was established years ago in 1066 when the Normans conquered England. In order to unify the country under one rule, they used a law-making system called common law.

In common law, decisions made by judges become law as they get applied to similar situations in future cases.

As cases are brought in front of them, judges use principles from past cases to help them decide current ones. This creates a body of judge-made laws that can be referenced and it keeps law somewhat consistent.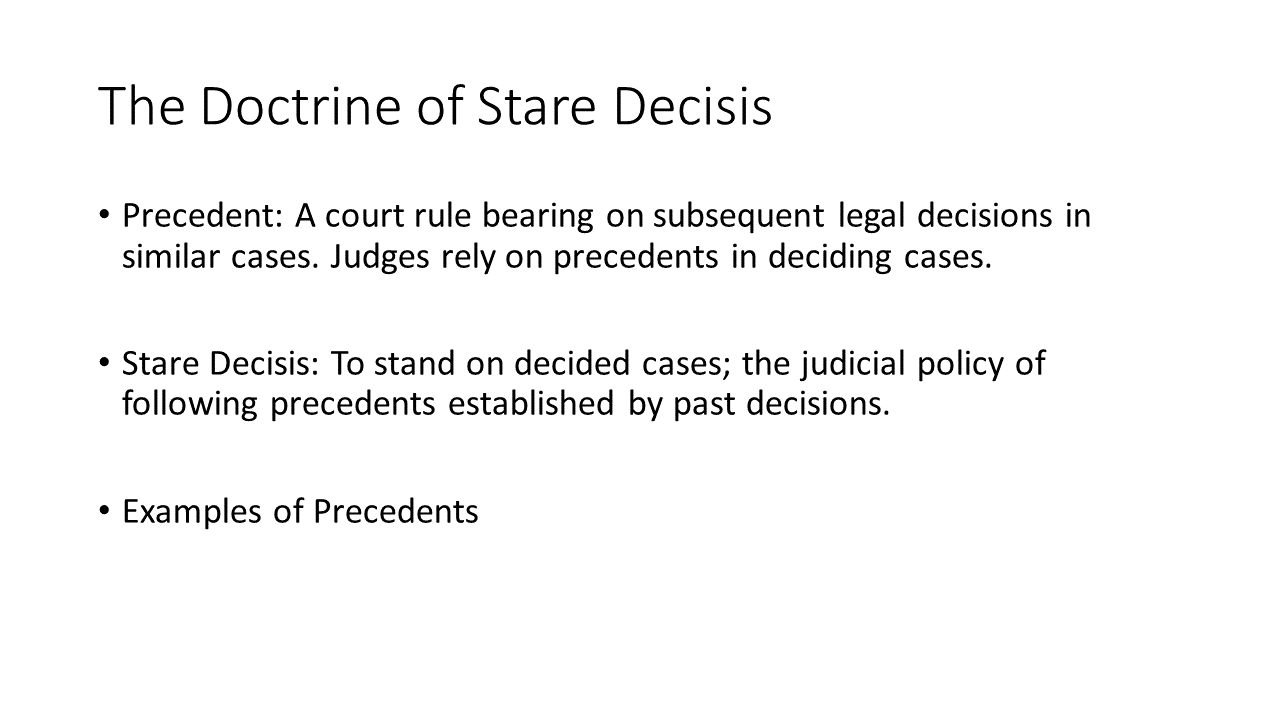 With cases in the law books, this establishes what is known as precedent. That is a court ruling that provides a basis for decisions made in subsequent cases that are similar. Judges rely on precedents in deciding cases.

The doctrine of Stare Decisis (pronounced ster-ay dih-sigh-ses), which literally means, "to stand on decided cases," refers to this judicial policy of following precedents established by past decisions.

A lower court is obligated to follow a precedent established by a higher court in the same state. All courts are obligated to follow the laws established by the United States Supreme Court.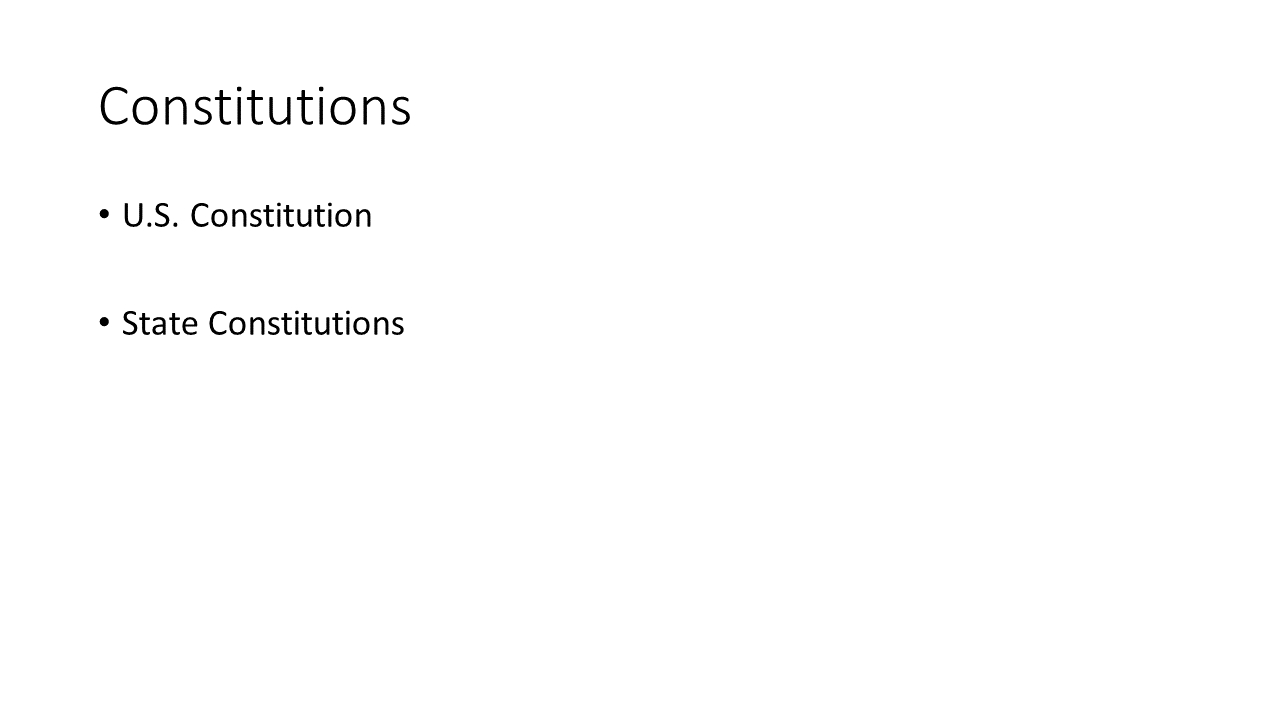 The U.S. and state Constitutions work the same way. The supreme law of the land is the U.S. Constitution. Any law in violation of it can be declared unconstitutional.

Each state has its own constitution that is the supreme law within its borders, but it must not conflict with the U.S. Constitution or with federal laws and treaties.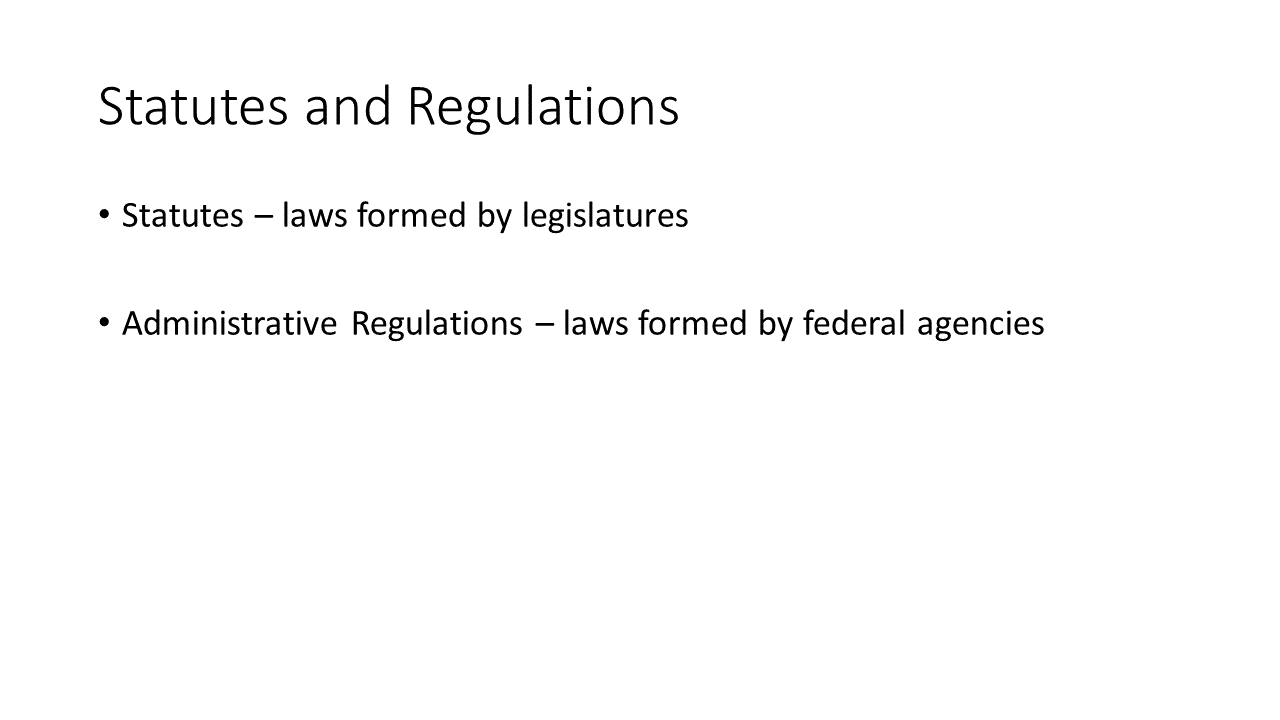 Another way laws are formed is when they are enacted by legislatures. Statutes are formed at the federal and state level for defining individual's rights and obligations. Local governments pass ordinances.

As we have discussed, federal agencies put in place by Congress are also a source of law through their power to draft regulations.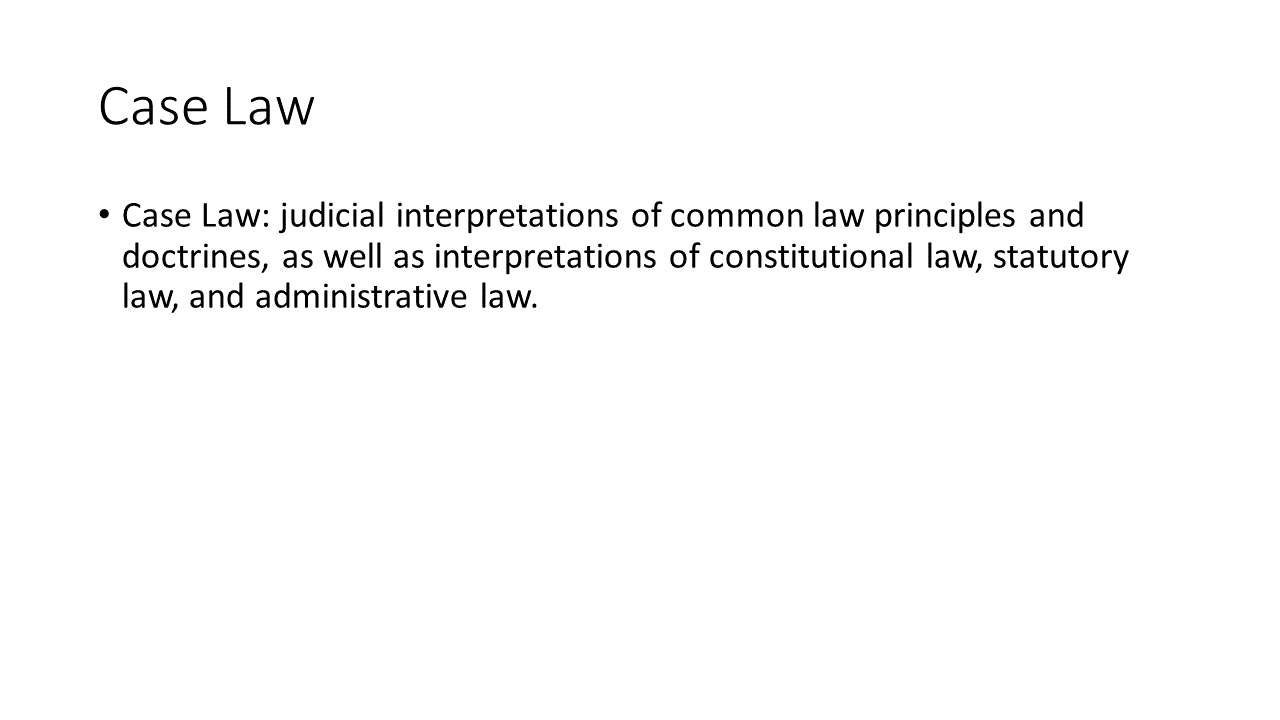 Putting it all together is what we call case law. The judicial interpretations of common law principles and doctrines, as well as interpretations of constitutional law, statutory law, and administrative law all form this important body of law known as case law.

Basically, when a court decides what a constitutional provision or a statutory phrase means, it is establishing law.