Lesson Objectives:
- Immigration trends
- Illegal immigration
- State immigration laws
- The Obama administration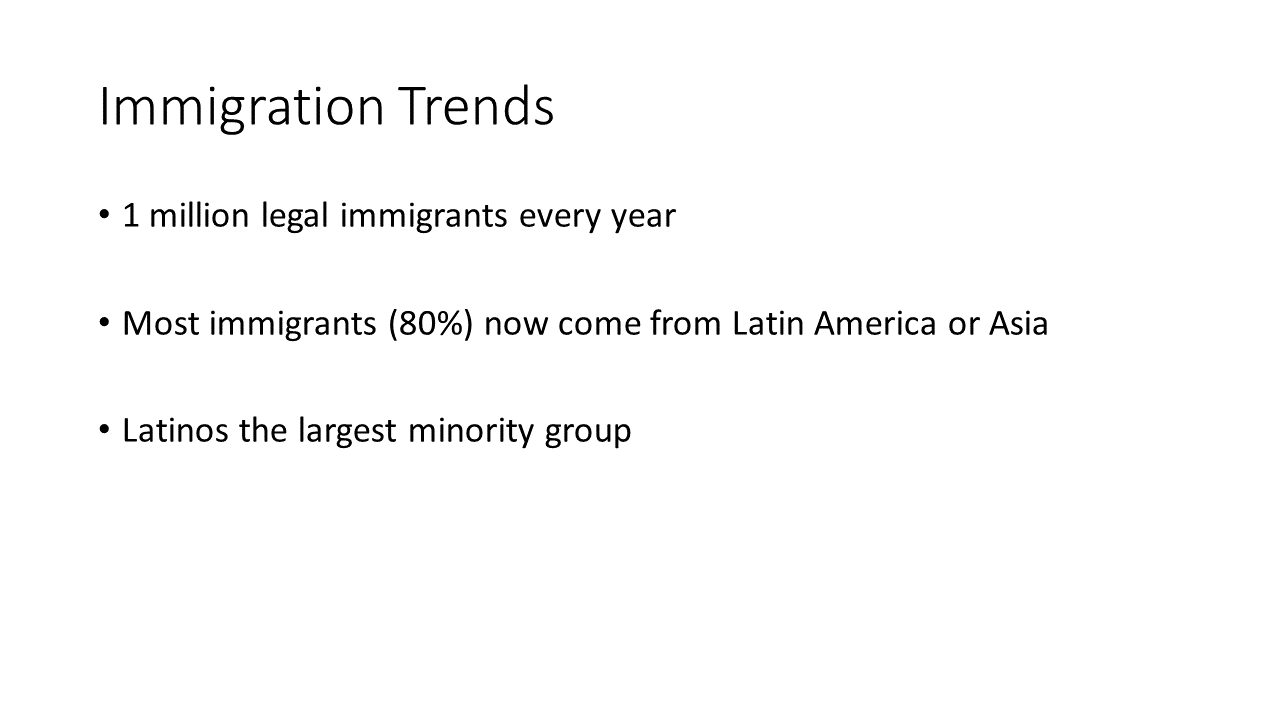 Every year, over a million people immigrate to the U.S. legally. About 13% of our population is made up of people who were not born on American soil. Since 1977, 80% of immigrants have come from Latin American or Asia.

The Hispanic population in American now has grown to overtake the African American population, and if the numbers continue to increase at this rate, minority groups will become the collective majority by the year 2050.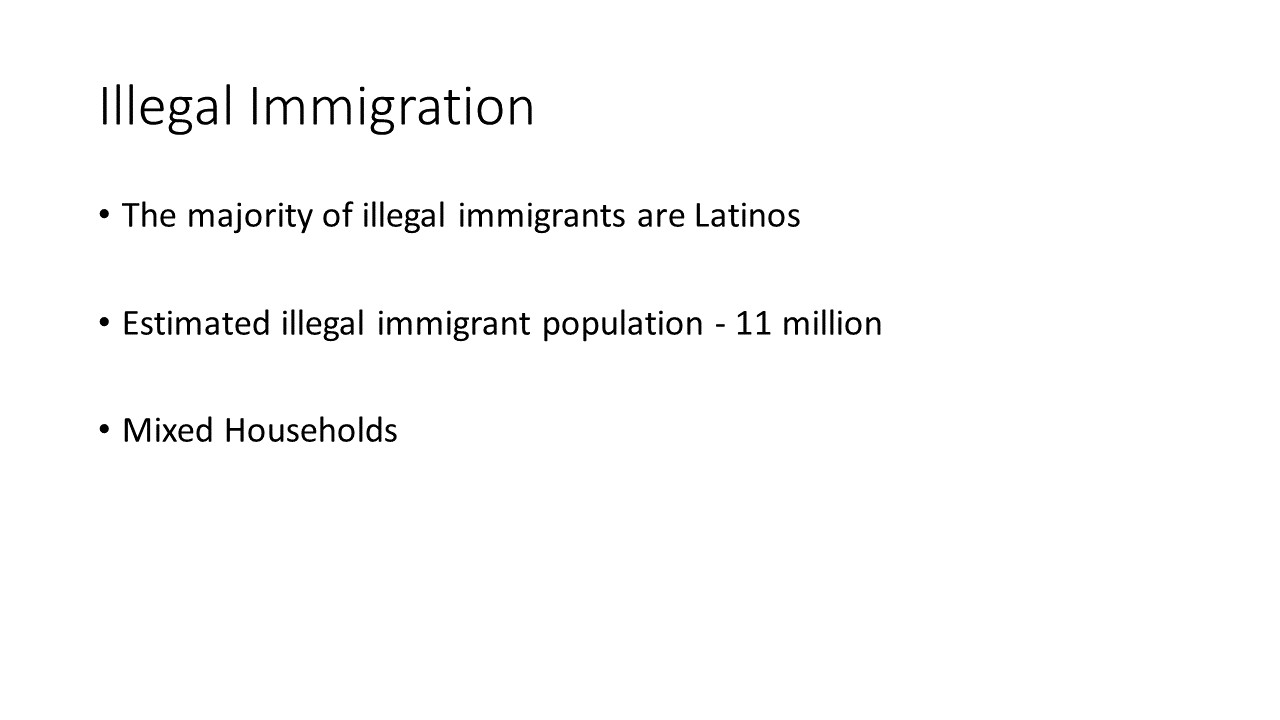 Illegal immigration has been termed unauthorized immigration by Homeland Security. A majority of illegal immigrants are from Mexico and even further down from South America. Plus, there are students and tourists who enter legally using a visa and fail to leave when their time expires. Actual numbers are hard to count, but an estimate puts the illegal immigrant population at about 11 million.

One major complication is that illegal immigrants often live in mixed households. That means that at least one member of the household is here legally, like a married couple with one spouse being illegal or parents who are here illegally but their children are born here, granting them citizenship.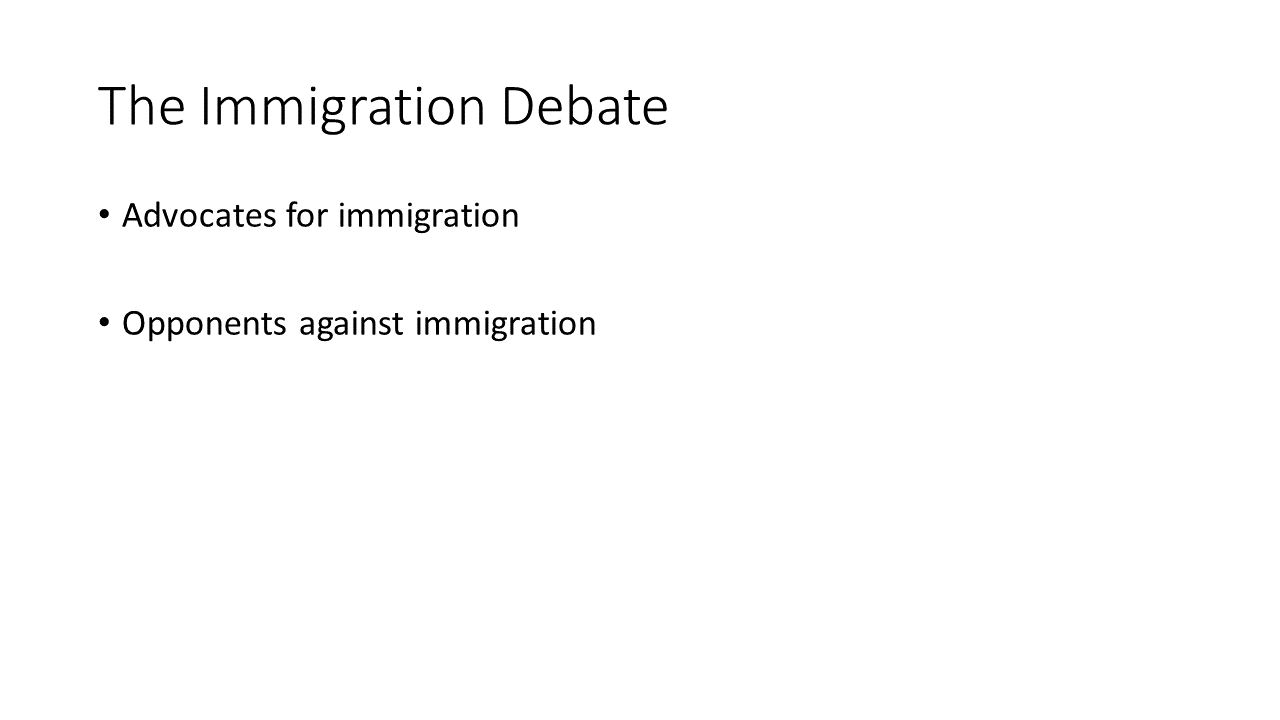 Advocates for immigration argue that immigration is a good solution to our low birthrate and our aging population. Plus, they expand the workforce and pay taxes, which has benefits, especially to the older Americans through Social Security and Medicare.

Opponents to immigration argue that immigrants take jobs from hardworking Americans. Plus, they drain the economy by receiving certain benefits like free medical and free education.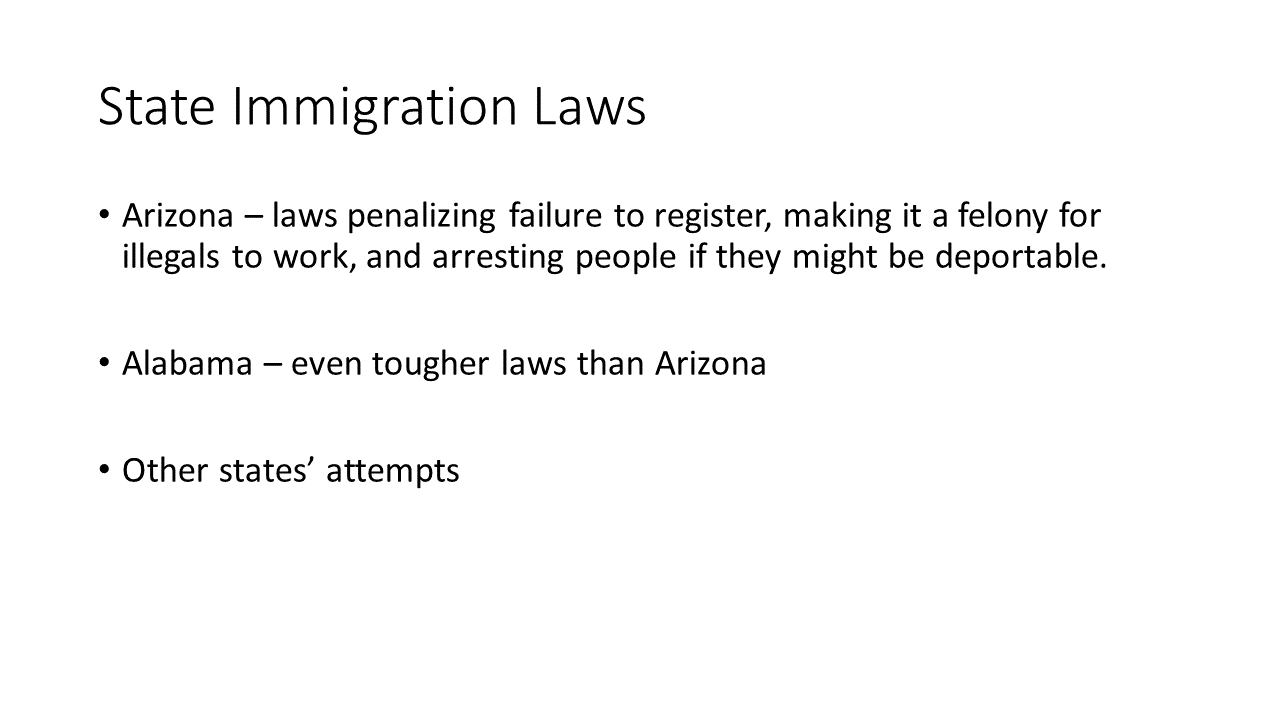 When states such as Arizona and Alabama have tried to pass their own tough illegal immigration laws, the Supreme Court has consistently shut them down. The Supreme Court ruled that Arizona could not make the failure to register under federal law a state crime, or make it a felony for illegal immigrants to work. The Court further ruled that Arizona police needed a warrant to arrest immigrants who might be deportable.

Alabama attempted to pass even tougher laws concerning illegal immigration and the Court blocked most of it as well. Other states such as Georgia, Indiana, South Carolina, and Utah are passing their own laws similar to the ones passed in Arizona and Alabama.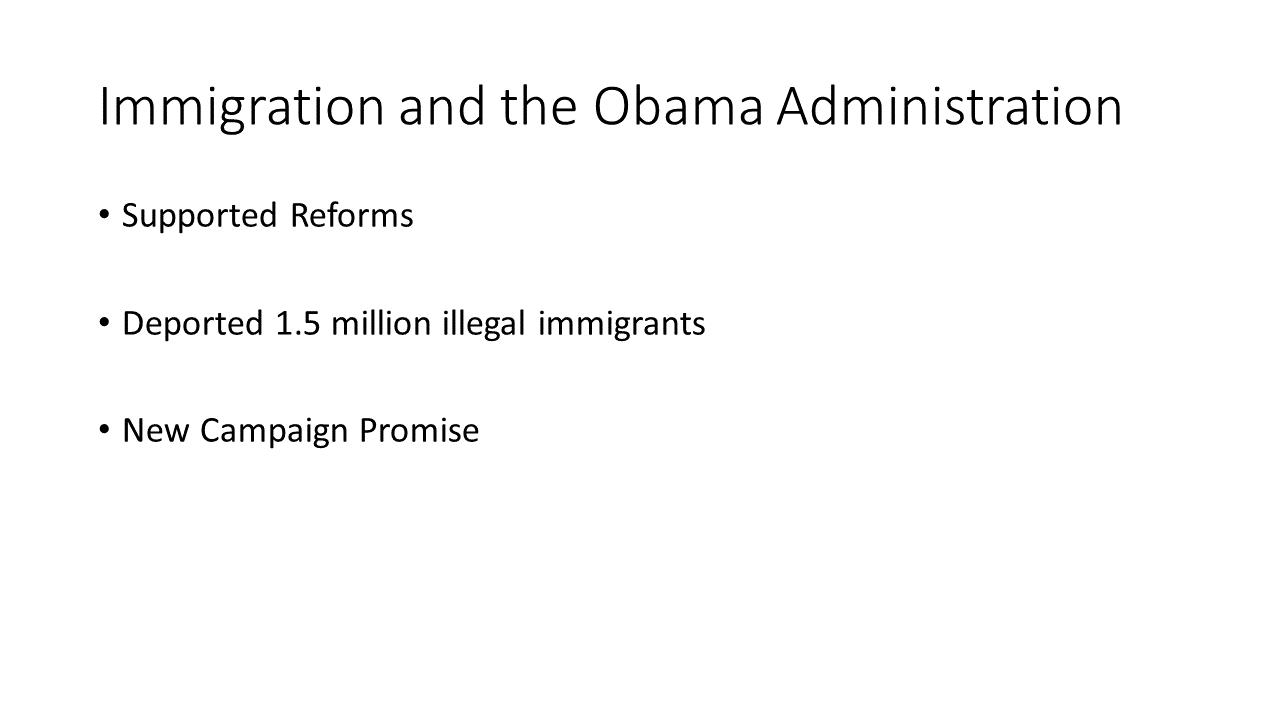 When President Obama stepped into office, he was in support of reforms that would allow illegal immigrants to become citizens. But, that support took a back seat to health-care reform and the passage of Obamacare. What he ended up doing was setting a record for how many illegal immigrants he rounded up and deported, which came to 1.5 million.

When it came time for reelection, Obama announced that he was suspending deportation activity when it came to illegal immigrants who were brought over here as kids and had made a decent life for themselves. That promise turned the disappointed Latino community back into supporters of the Democrat party.