Lesson Objectives:
In this lesson, we will take a break from the serious stuff to talk about one of the favorite topics of discussion for many Latin Americans -- soccer! We will then learn how you say many common nationalities in Spanish.

Vocabulary:
brasileño - Brazilian
boliviano - Bolivian
argentino - Argentine
canadiense - Canadian
chileno - Chilean
coreano - Korean
costarricense - Costa Rican
cubano - Cuban
ecuatoriano - Ecuadorian
salvadoreño - Salvadoran
estadounidense - American (from the U.S.)
europeo - European
guatemalteco - Guatemalan
haitiano - Haitian
hondureño - Honduran
colombiano - Colombian
irlandés - Irish
italiano - Italian
japonés - Japanese
mexicano - Mexican
panameño - Panamanian
paraguayo - Paraguayan
peruano - Peruvian
portugués - Portuguese
puertorriqueño - Puerto Rican
dominicano - Dominican
ruso - Russian
uruguayo - Uruguayan
venezolano - Venezuelan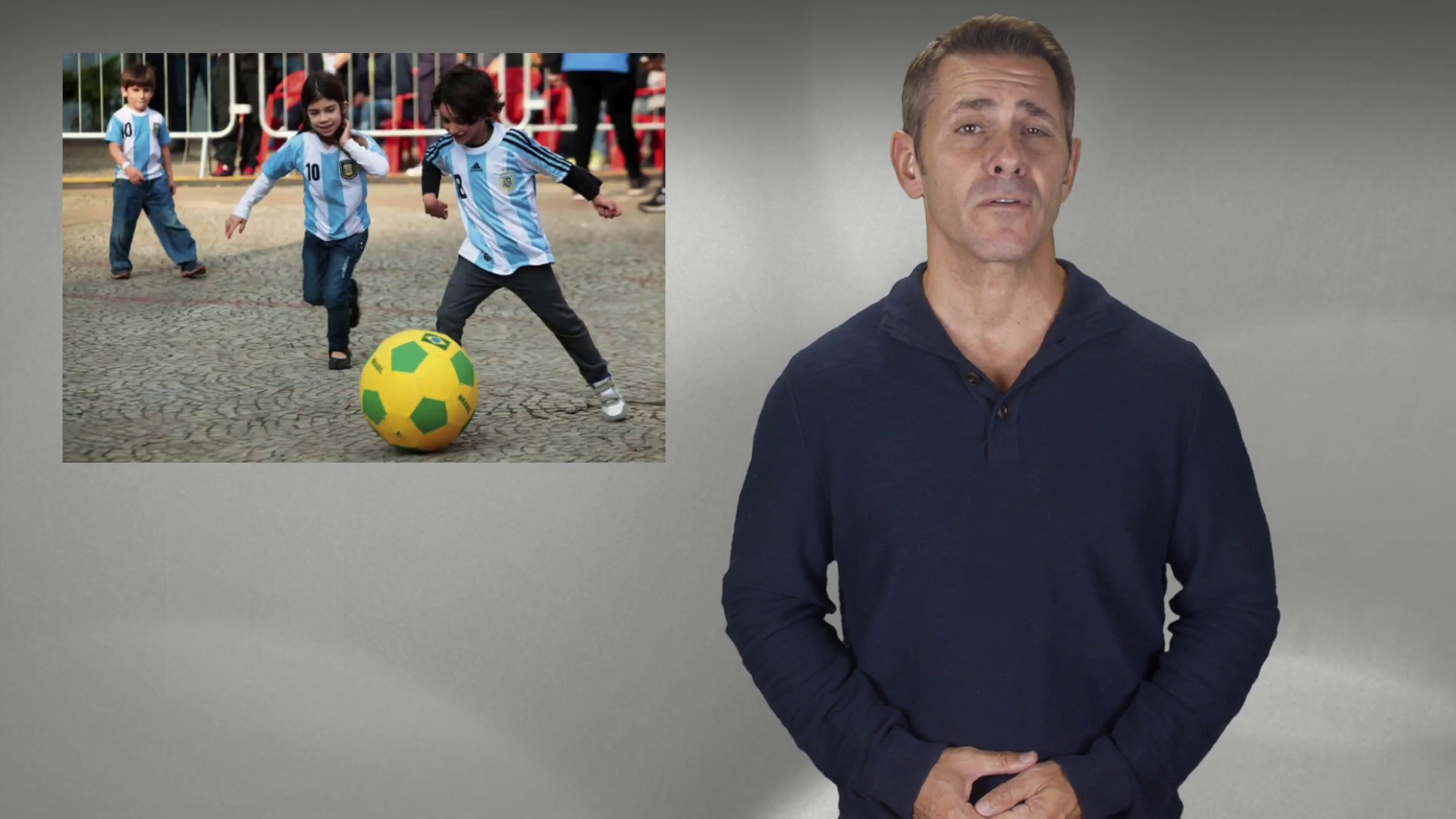 If there is a sport that almost universally ignites passion in Latin Americans, it is without a doubt soccer, or as it is known in Spanish, "fútbol."

From little children in the plaza to school students playing during recess, college students meeting up to play, and even older people getting together for a pick-up game, fútbol is everywhere. Practically everyone plays it or used to play it, and meeting friends to watch a game is a popular social activity. It does not matter if you actually like it or not -- there is no way to escape fútbol. There are always people around you discussing the latest games and if there is a TV present, it is probably turned to a channel with a match on.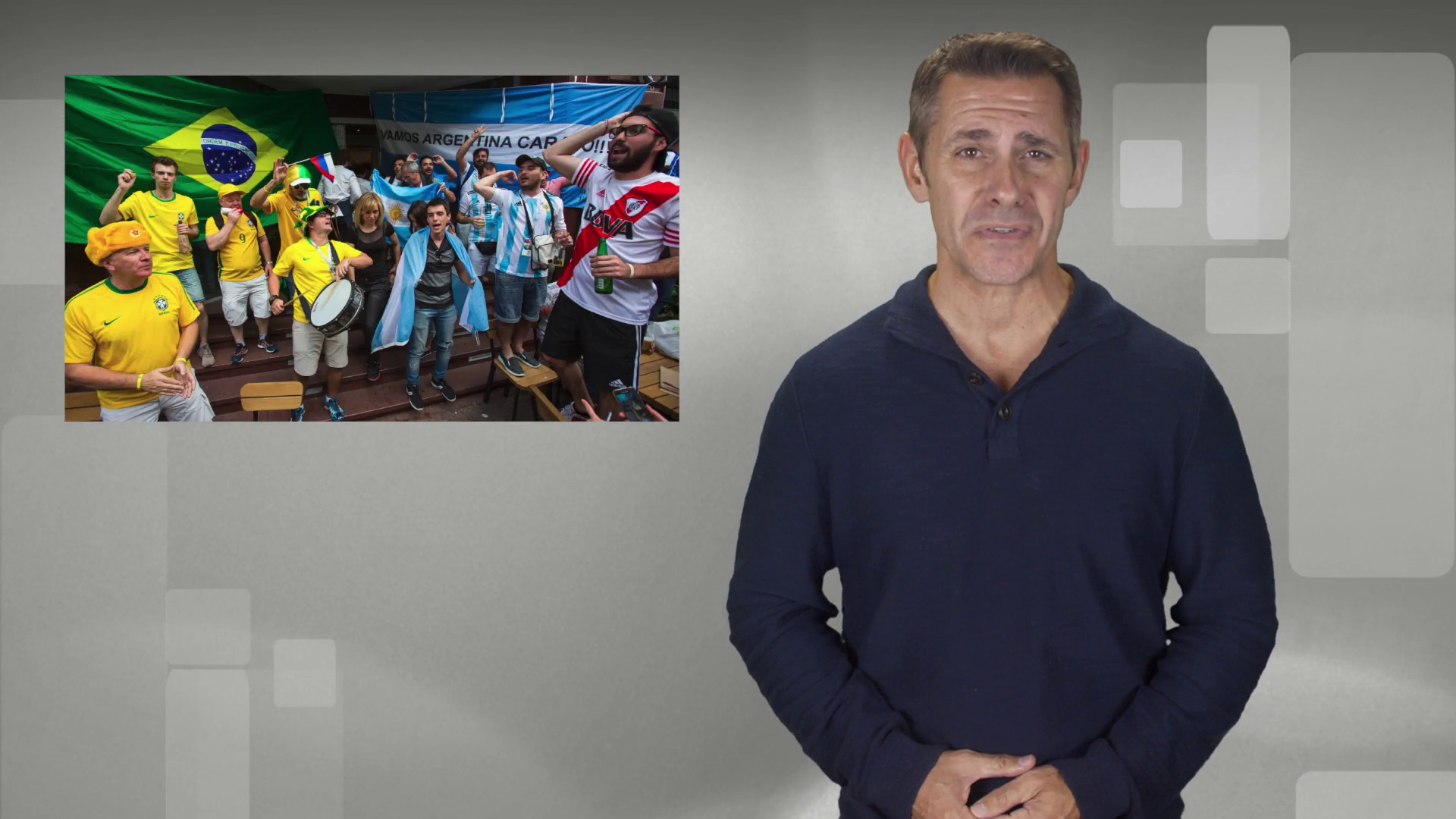 When the World Cup is going on, fútbol completely takes over people's minds and schedules. Every Latin American country has a National Team, and many of them are really good, like Brazil's, Argentina's or Mexico's. There are some big rivalries, for example, between Brazil and Argentina, since they usually have the best South American teams and are also neighbors.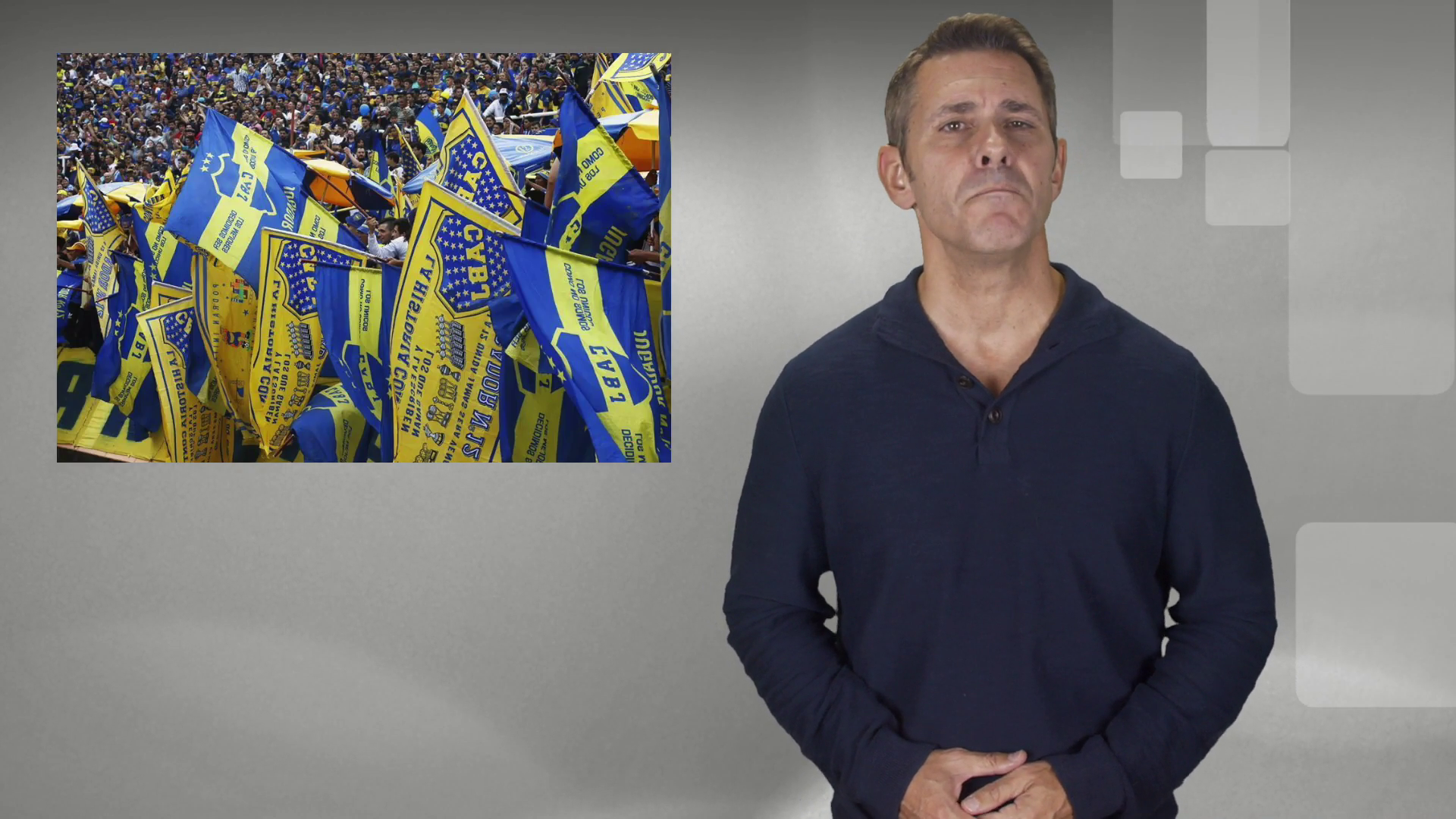 Local teams also generate intense devotion (and fights). In Buenos Aires, Argentina, the two most famous local teams are Boca Junior and River Plate, and they are huge rivals. Latin Americans also tend to keep up with the European leagues, especially since a lot of the world's top players come from Latin America!