Lesson Objectives:
- What is Pluto like?
- Other Kuiper belt objects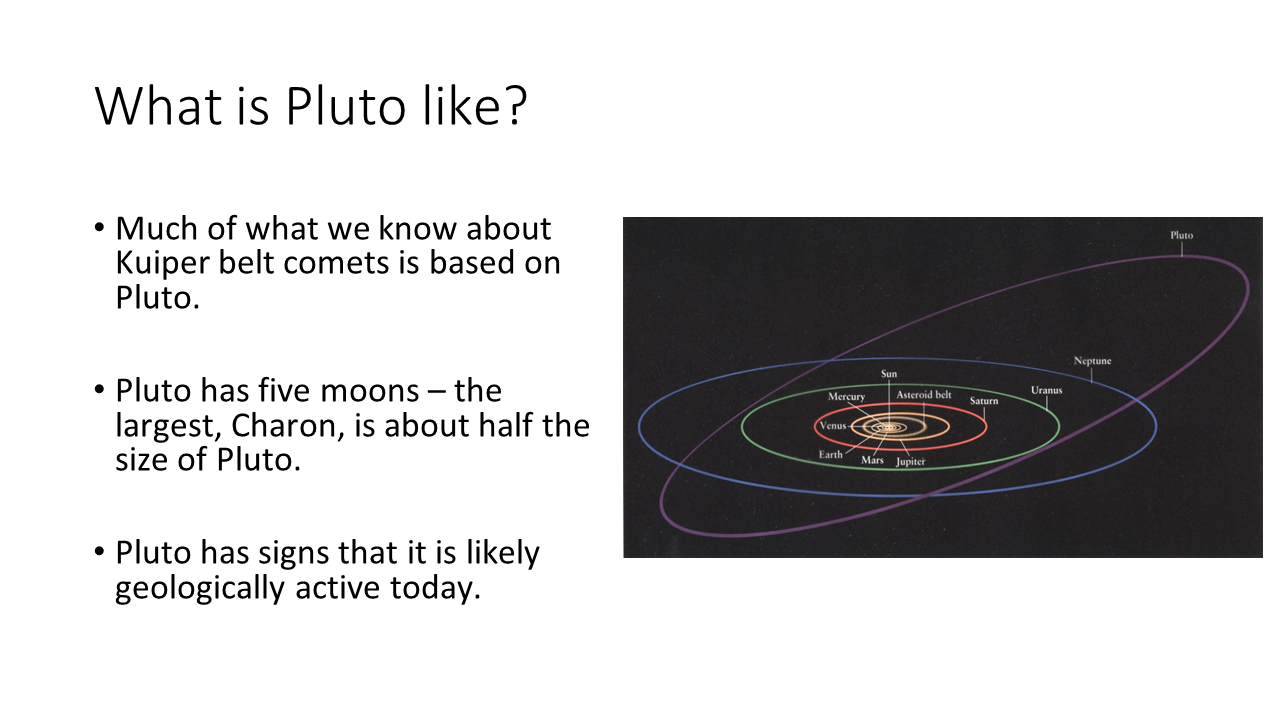 Other than the occasional comets that pass through our inner solar system, most of our knowledge of large comets, and in particular, those of the Kuiper belt, come from studying Pluto.

What do we know about Pluto? Pluto orbits the Sun once every 248 years, and has a much more elliptical orbit than any of the eight planets. Its orbit is also dramatically inclined to the ecliptic plane.

It has five known moons with the largest, Charon, being around half the diameter of Pluto. Pluto's moons probably formed as the result of a giant impact similar to the one that created our Moon.

Pluto is very cold, with an average temperature of 40 Kelvin. It has a thin atmosphere formed by the vaporization of surface ices. It shows surprising signs of geological activity, with flowing glaciers of nitrogen ice, tall mountains that are probably made of water ice, and vast smooth plains. One of the great mysteries of Pluto is where the internal heat to drive its geological activity comes from.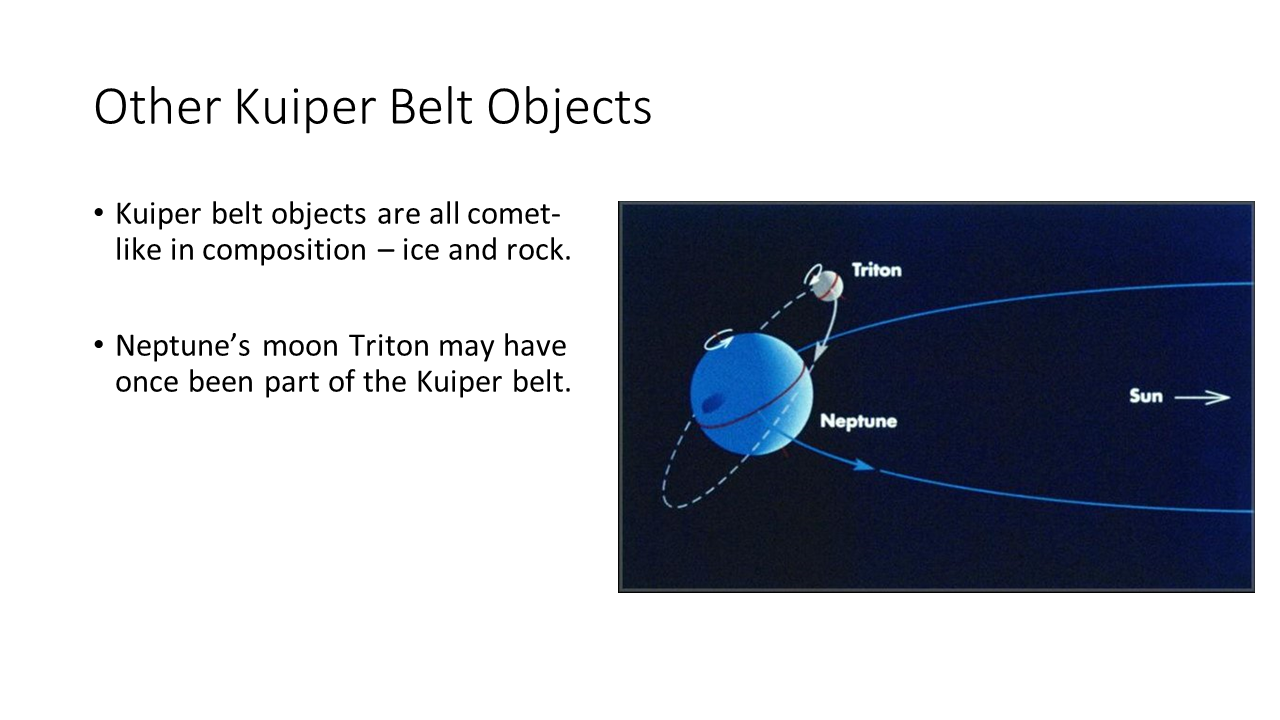 Although we know a lot less about the other large objects in the Kuiper belt, based on the assumption that they all formed in the same general region of the solar system, they are expected to be similar in nature and composition to Pluto.

Along with Pluto, scientists have studied Eris and its known moons to confirm that the Kuiper belt objects are all comet-like in their compositions, being made of ice and rock.

One other object that gives us insight into the Kuiper belt is Neptune's moon Triton. Triton has a "backward" orbit which tells us that it was captured by Neptune's gravity from elsewhere, instead of originally being formed near Neptune. Scientists believe it was captured from the Kuiper belt.

Studies of Triton tell us two things -- first, the fact that it is bigger than Pluto and Eris says that there probably used to be more and larger objects in the Kuiper belt. And second, signs of significant past or present geological activity on Triton reinforce the idea that other large objects in the Kuiper belt may be geologically active like Pluto.