Lesson Objectives:
- The Drake Equation
- Searching for alien radio signals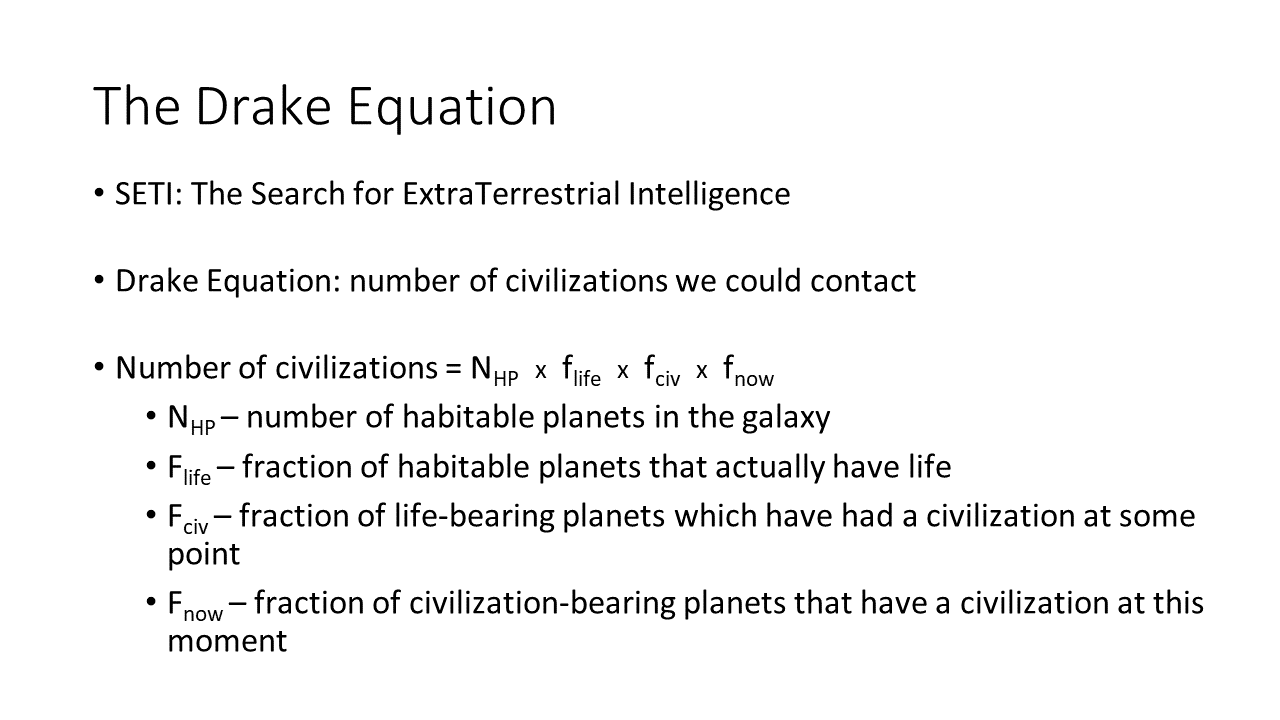 SETI is the Search for ExtraTerrestrial Intelligence. Considering scientists have not yet even determined whether microbial life can exist beyond Earth, everything involving the search for alien civilization is theoretical.

In 1961, astronomer Frank Drake came up with an equation called the Drake Equation to summarize factors that would determine the number of civilizations we could contact.

A slightly simplified form is:
The number of civilizations in the Milky Way galaxy whose electromagnetic emissions are detectable is equal to the number of habitable planets in the galaxy, multiplied by the fraction of those planets that have life, multiplied by the fraction that have had a civilization at some point, multiplied by the fraction that have a civilization at this moment.

The number of habitable planets would seem to be a high number, maybe more than 100 billion, based on studies showing that Earth-size planets are common and many are in habitable zones around their stars. The fraction of habitable planets that have life, however, is unknown as we have never found solid evidence of life on other worlds.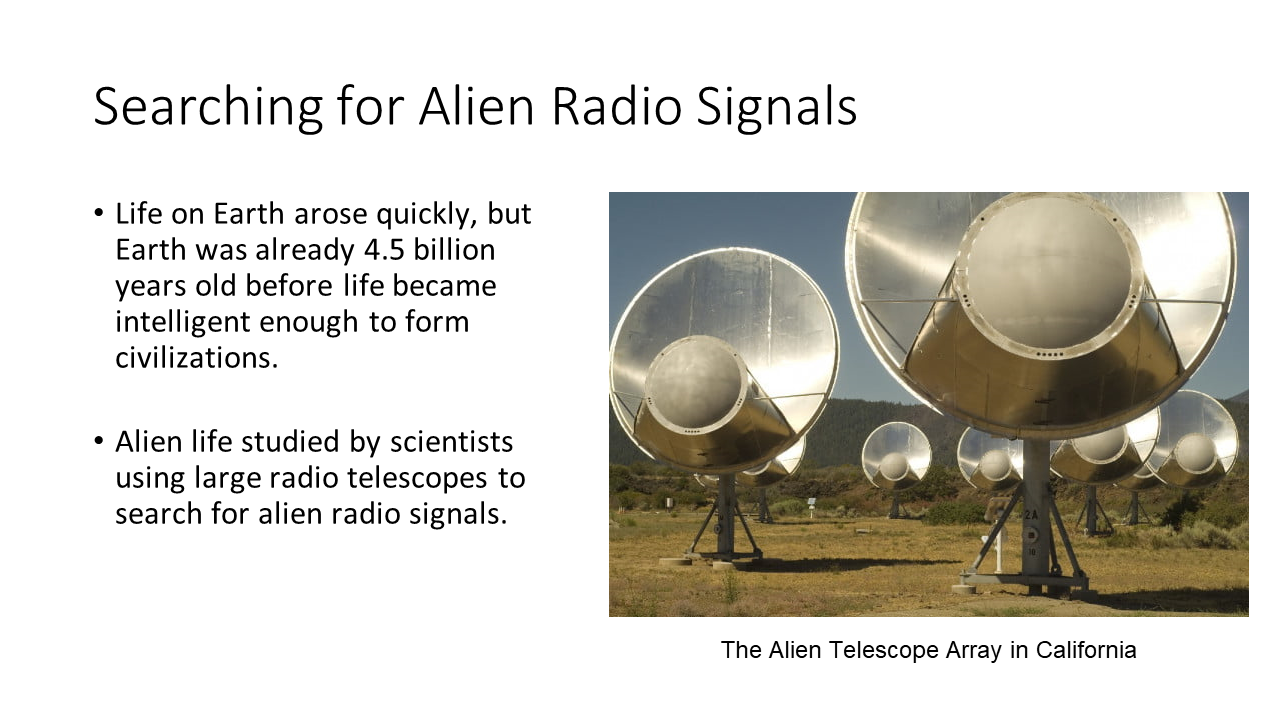 Life on Earth arose quickly, but Earth was already 4.5 billion years old before life became intelligent enough to form civilizations. This might suggest that producing a civilization is very difficult even when life is present.

Scientists search for alien civilizations using large radio telescopes that search for alien radio signals. Funding such programs is controversial. While there have been stories and myths about UFOs and alien life, there is no proof of alien life currently supported by any scientific evidence publicly available.

Today, radio signals emitted and monitored by large SETI telescopes have been set up that would detect if any alien life sent out radio signals similar to ours.