Lesson Objectives:
- Adjusting for accounts payable on the cash flow statement
- Determining use vs. source of cash
- How to record accounts payable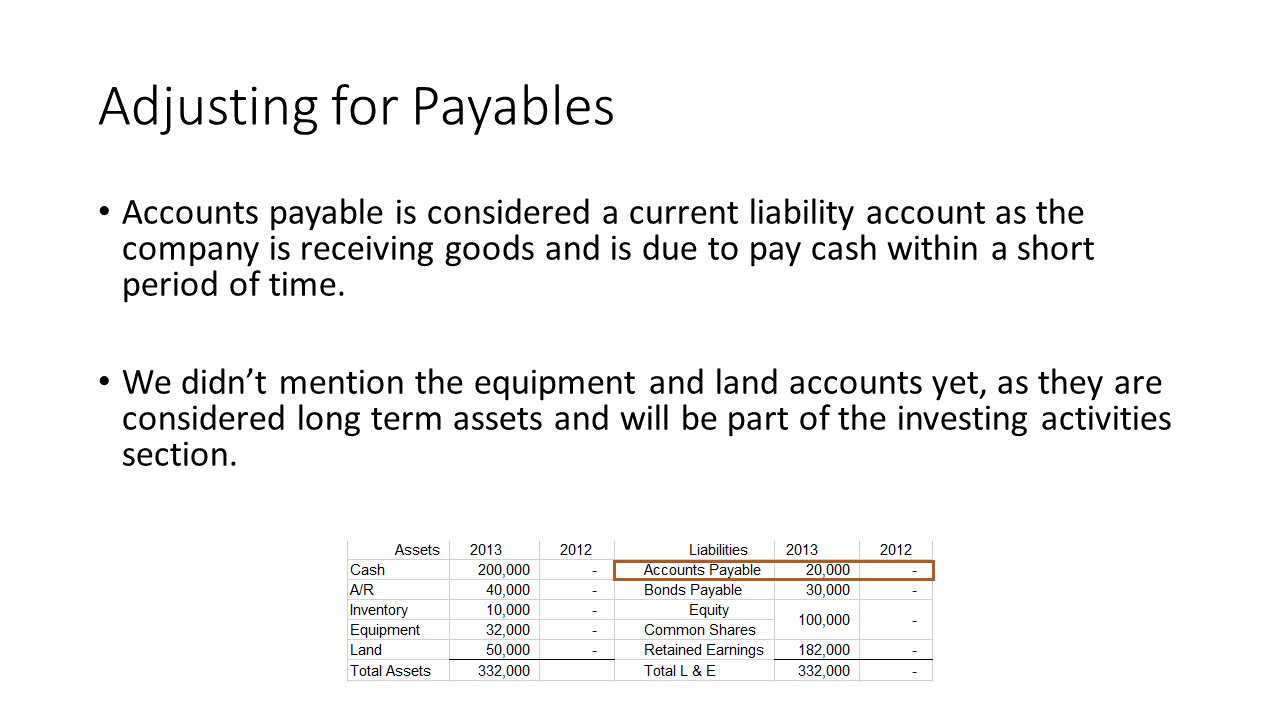 We've already adjusted for accounts receivable and inventory in the last two lessons, the next part of preparing the cash flow statement is to adjust for accounts payable in the operating section.

Accounts payable is considered a current liability account as the company is receiving goods and is due to pay cash within a short period of time. This lesson will wrap up the current assets and liabilities that are covered in the operating section of the cash flow statement.

If you take a look at our balance sheet example, we are now moving over to the right side for liabilities. We didn't mention the equipment and land accounts yet, as they are considered long term assets and will be part of the investing activities section.

The accounts payable figure has increased by $ 20,000 from 2012 to 2013. Now that we have the change in accounts payable, we will need to record the next entry on the cash flow statement.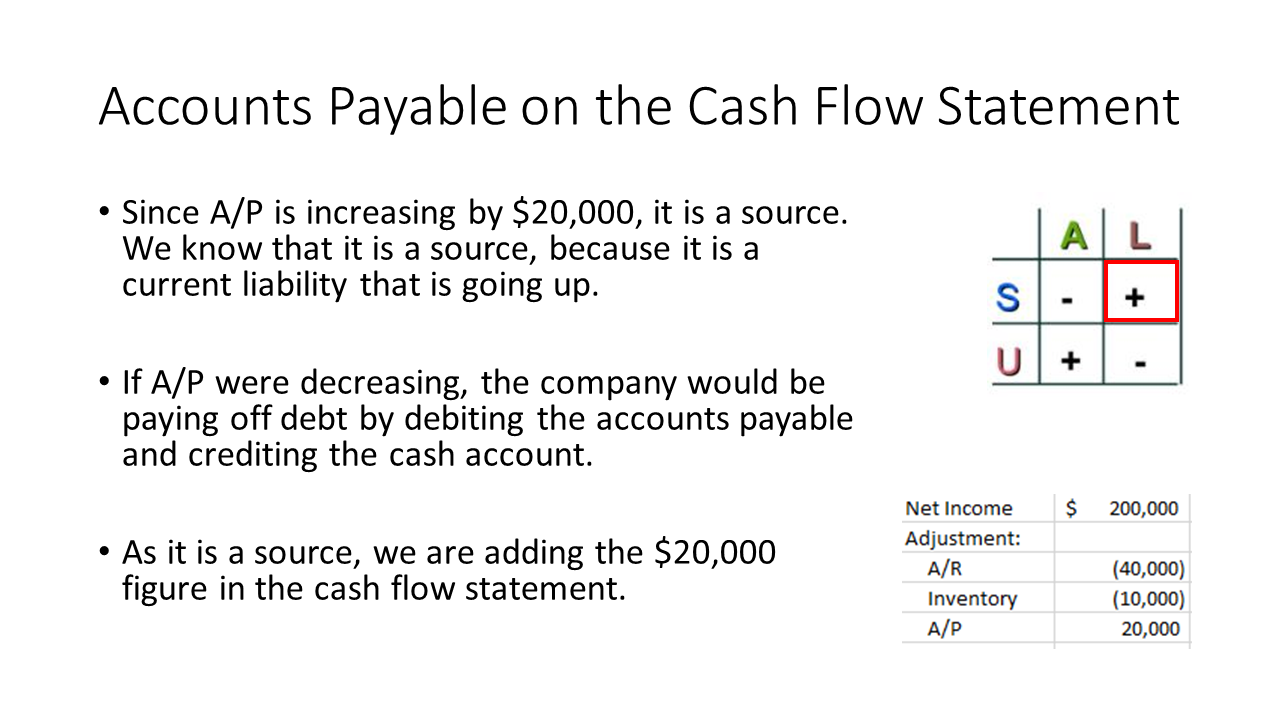 Again, we need to determine whether this is a source or use in order to record it on the cash flow statement. Since the accounts payable figure is increasing by the $20,000, it is a source. We know that it is a source because accounts payable is a current liability that is going up.

In order to best understand the reasoning behind why this example is a source of cash, let's explain why the account would be considered a use if it was decreasing. Accounts payable would be decreased if the company is paying off their debt obligation, in which case it would debit the accounts payable and credit the cash account.
 
This example is a source as opposed to a use because the company is not reducing the liability, they are increasing the amount of accounts payable. For the cash flow statement, we would be adding the $20,000 figure.

Since our balance sheet doesn't have any other current liabilities, this is the only entry we would record out of that section. In the next lesson, we will conclude the operating section by reviewing the remaining non-cash expenses.